Which 45 masts transmit the 15 new national DAB radio stations?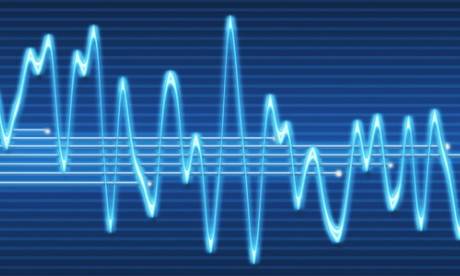 Brian Butterworth
published on
UK Free TV
I am really pleased to tell you that UK Free now has many more DAB coverage maps, including those for the new SDL National multiplex, that carries these radio stations:
Absolute Radio 80s, Awesome Radio, heat radio, Jazz FM Stereo, Kisstory, Magic, Chilled, Mellow Magic, Planet Rock, Premier Christian, Share Radio, Sunrise Radio, talkRADIO, talkSPORT2, UCB 2, and Virgin Radio.
It also now shows the trail DAB super-local services in various places around the UK.
This also means that the UK Free TV Radio Prediction System can now show these extra radio startions – visit https://ukfree.tv/radio/prediction for your details.
Comments
Wednesday, 29 June 2016

How exciting even more apawling quality stations. In the age of HD music available in a lossless192kHz/24bit format. The obsolete DAB system is waisting even more of the radio spectrum. Dab listening is still only at 30.9% so a FM switch off still looks along way off. We desperatly need a new system which can deliver HD music.

Trevor Harris's 367 posts

Trevor Harris: There already is a system for HD music - its called the internet. And why would I want to listen to HD music via the average radio speaker anyway?

MikeB's 2,579 posts

Internet radio is the way forward...

Chris Pearce's 9 posts
Thursday, 30 June 2016

Oh dear 30 percent of population that like music listen to DAB not go on internet how old fashioned of them. Glad we live in a democracy therefore pick and choose what we listen to not what internet numpties think we all should do. Baa Baa Sheep

J Martin's 103 posts

J Martin: Gee, thanks for that word salad

In fact you can listen on LW, FM, DAB or internet - its up to the individual. But if you want to listen to HD Audio, its not going to be on analogue.

MikeB's 2,579 posts
Friday, 1 July 2016

Interesting to note that some of the stations on SDL area/were on some of the local multiplexes, depending on coverage they may drop off the local?

I agree we need a HD quality radio solution. I wonder if the answer is actually freeview DVB with some bandwidth adjustment and encourage manufacturers to create devices that can only tune the radio channels (to avoid needing a license, may need minor legislative change), and DAB frequencies are transitioned to broadcast in DVB standard.

And the internet isn't always the answer, and even in the longer term internet won't be the entire answer.

For example, If you live in a high speed broadband "not-spot", or are on the move (especially with a capped mobile data service_. Mobile data on the move is also battery hungry although if the phone is plugged into the cigarette lighter in the car that's less of an issue.


MilesT's 5 posts
Tuesday, 5 July 2016

DAB+
Some of the new digital radio stations - such as Jazz FM Stereo and Magic Chilled - are using DAB+
Luckily my Pure Elite 2 radio could be upgraded to DAB+ with a software upgrade (available from http://upgrades.pure.com) and having upgraded I can now get these stations. I'm tuned to the Oxford transmitter but I assume these stations are DAB+ elsewhere.


Chris's 6 posts
Wednesday, 6 July 2016

Seems to be DAB+ from Peterborough. Blooming useless Pure radios can't be upgraded unless you use Windows or OS X, though.

MJ Ray's 44 posts

In case anyone else wants it: I downloaded the Windows upgrade, opened it in Archive Manager, extracted the DFU (Device Firmware Upgrade) file, connected the Pure radio to the computer and followed their instructions of how to put it into Upgrade Waiting mode, then used dfu-util to download the dfu file to it. It restarted OK and accepted the unlock code.

In short, it can now play the DAB+ stations - the only drawback was it lost all my presets. Now to look up what's a DMB-R and whether it's any use to me... I still expect I'll mostly be listening to FM with DAB mainly for 6Music.

MJ Ray's 44 posts
Thursday, 7 July 2016

All very well adding more and more stations but it would be nice if the the appalling compression and/or processing of the audio on most radio stations could be abolished, or even offered as a switchable user choice, which I believe was discussed around the original DAB specification but it never happened . Even satellite suffers. I never, ever listen to contempary radio, as I find it almost painful, compared to the high quality sound (despite an upper limit of around 15khz) that FM was capable of years ago (I have reel-to-reel recordings to prove it!). I understand the rot set in with the 60's pirates on AM, using an American unit called Optimod in order to try and get the stations sounding punchier. Using it on AM may be OK but I shall never understand why the Radio Authority (as was) allowed something simllar to be sneaked in on FM, the resultant situation now being that most radio stations sound as bad as one another, with their flat-line dynamics. I fondly remember the early Capital Radio FM unique sound that was well-known for being VERY easy on the ear but nowadays that particular station sounds just as rough as all the others.

Dave P's 1 post
Select more comments
Your comment please