Redefining UK, Free and Television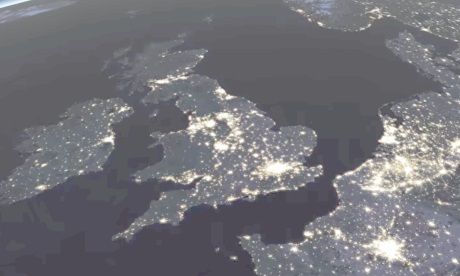 Brian Butterworth
published on
UK Free TV
Digital beginnings
My professional interests in computers, digital networks and television found me working for BT Broadcast Services. The job supplied stacks of digital technical challenges as well as travelling around the whole of the UK to add digital upgrades to ITV studios in every big city.
In the wake of the considerable business failure that was "ITV Digital" (originally, ONdigital), I started this website to nudge the fledgling replacement Freeview in the right direction. It was clear to me what was needed: free technical support for Freeview. It was also clear as to what "Free TV" was: it was telly you could watch without subscribing. At the time this meant avoiding analogue or digital Sky and the cable TV companies.
Free is a wonderful word
The English language is full of words with mixed meanings. This has happened because the English is a magpie language: words and their meanings have been adopted over time from other languages, traditions or uses.
This makes marketing in English a linguistic pleasure: playful word associations and puns can skilfully convey the products and services that a business has to offer.
"Free" is a perfect word in that respect. It has primary meanings that appeal to the best of humanity (generous, unconstrained, frank, without obligation). People let out of prison or slavery are free. Unblocked drains run free. Unused parking spaces are free. Free is also to get rid of something that confines or oppresses. And of course it also means without payment.
Freeview (and later, Freesat) derived their names from "free to air", which was the way that all television and radio used to be.
Of course, there is a catch. No business is going to survive and prosper without being supplied with money, so the idea of something "free" has a hidden meaning:
A Freephone telephone number is one where the caller is not charged. However, the businesses being called must pay, and will eventually charge the caller when they buy a product or service.
The Sky television's free dish and box offer sounded very generous but was only available when the new customer had provided the company with direct debit access to their bank account.
Facebook (for example) is free to use, but they sell what they believe they know about you to advertisers. This means that "you are the product".
With Freeview and Freesat, there is also a catch:
Freeview and Freesat need no subscription and no-direct debit, but to use it you must buy your own equipment.
Whatever you watch with Freeview or Freesat, you are legally obligated to have a £154 television licence for the household.
For most of non-BBC stuff to watch on Freeview or Freesat, the channels broadcast about 24 thirty-second "spot" adverts per hour. Some considerable effort goes into providing to the advertisers that people were watching them. The count of "eyeballs" being the product sold here.
Freeview has also always had shopping channels. These are where there is no news, sport or entertainment to draw in eyeballs, just products for sale.
What is television?
The concept of television has evolved over the years. The original technologies meant that television was a live radio service, but with pictures. Over time features were added to television:
Outside (the studio) live broadcasts
Pre-recording and pre-prepared shows (with repeats)
Colour, better resolution pictures
(Digital) Stereo sound and (digital) subtitles
Digital capacity improvements
Themed services (rather than generalised, mixed output)
Subscription services
Online access to live channels and catch-up content
High definition and UHD
This means that "television" must encompass online video services like YouTube, BBC iPlayer, All4 and so on. In practice it doesn't include one-to-one video services like Skype.
The only other question left is really about production costs: is there a distinction between proper telly (which can cost £100,000 an hour of output to make) and self-funded, home-made faire?
The United Kingdom of Great Britain and Northern Ireland
The original purpose of this site was to cover the broadcast television services that I was familiar with. I had been an avid reader of cast-off issues of the BBC's Arial newspaper as a youngster, and later had worked with the ITV network (as it was then) as well as Channel 4. I had also visited the BskyB offices many times, as well as satellite uplink stations (London, Madley).
The site has always recognised that the consumers of UK television may be outside the United Kingdom. Indeed, quite a lot of this site was written outside the UK. By use of various Astra satellites and the internet, I have worked for extended periods from Leuven (Belgium), Crete and Kos (Greek Islands), Barcelona (Spain), Cascais (Portugal). I have also been around France, Netherlands, Germany, Italy whilst researching UK television.
Comments
Saturday, 8 June 2019

The terrestrial UK radio and television services are indeed free at the point of delivery, akin to our national health service! The service provided by the BBC alone, has 13 DAB digital radio stations and nine television services in Scotland, that excludes BBC Three television and CBeebies Radio which are online exclusive services.
There is a great hullabaloo in social media about the "excessive" price of the broadcast receiving licence, but the cost of the aforementioned services is no more than the weekly price of a decent pie and pint in your local public bar! That's barely worth arguing about in my book..

Willie Bone's 37 posts
Wednesday, 12 June 2019

A good article with very valid points but it seemed to finish with no conclusion, am I missing something?
As much as I detest BBC bias and proparganda I do.not begrudge the licence fee one bit if it helps finance the great selection on Freeview ( if this is the case)?

Richard Wood's 5 posts
Your comment please