Channel 4 (SD)
Award-winning comedy, groundbreaking documentaries, distinctive drama and entertainment with an edge
Main TV standard-definiton channels
How to Watch: Channel 4 (SD)
Below is a list of all the television and radio channels that you can watch in the UK using one of the free services: DAB (for radio), Freeview, Sky No Card - Sky without a viewing card (Freesat from Sky (or fSfS)) and Freesat.. Where a channel can be watched for free, the channel number is listed below. In addition, if you can watch (or listen) immediately online, press the button in the "web" column.

As some channels are exclusive to one service alone, you may need to get receive more than one service to get all the channels you want. The coverage for Freeview differs too - those channels not provided by the public service "Freeview Light" transmitters the current coverage shown thus

(54%)

, taken from Connected Nations Report 2017: Data analysis' Key: wb_sunny daytime; watch_later nighttime; account_box funded from the TV License; flags show Freeview channel limits.
Main TV standard-definiton channels
Regional content
: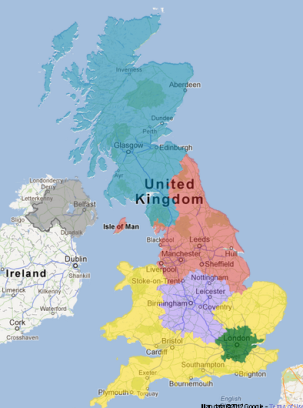 Channel 4 network for adverts only. See
TV regions interactive maps
. .
media.info
: For full details of broadcaster contacts, see the
media.info Channel 4 (SD) page
.
Official site
: See the
Channel 4 (SD) website
.
From Wikipedia
: Channel 4 is a British public-service television broadcaster which began transmission on 2 November 1982. The Broadcasting Act 1980 began the process of adding a fourth, and Channel 4, along with its Welsh counterpart, was formally created by an Act of Parliament in 1982. After some months of test broadcasts, it began scheduled transmissions on 2 November 1982. - en.wikipedia.org
read more about Channel 4 (SD) on wikipedia
(summary by
Clipped
).
Freeview multiplex
: Channel 4 (SD) is on
multiplex PSB2
in
.
Comments
Wednesday, 18 July 2012

Hi Mark
I believe the transmitter is Sandy Heath and we receive Anglia news.

Ian's 2 posts

chan 4 keep frezzin and then going off

lee's 2 posts

Postcode ol163js

lee's 2 posts
Thursday, 19 July 2012
M
maria
5:51 PM
Bishop Auckland

postcode DL13 3AZ i believe my transmitter is the Frosterley relay, i have had problems receiving channel 4 since 17th July 2012 mostly i get no signal then i might intermittently get 5-10 seconds of normal signal. i have checked putting aerial directly into the tv bypassing dvd with the same result tried retuning and the television cannet find a signal had to manualy retune into channel 47. contacted my television provider (as set is 3 weeks old) and he said it was a transmitter fault....would be very grateful for any advice, thanks in advance.

maria's 2 posts
maria's:
map
M's Freeview map
terrain
M's terrain plot
waves
M's frequency data
M's Freeview Detailed Coverage
Tuesday, 13 November 2012
S
Sheila Richards
10:21 AM
Southampton

My postcode is SO30 2SS. Until recently I was able to receive Ch 4, Ch 5 More 4 etc perfectly well but now these channels keep breaking up and telling me no signal. I have an indoor aerial and retuning does not help. Is this a problem with this area and how can I get stable viewing for these channels? Any advice gratefully received.

Sheila Richards's 1 post
Sheila's:
map
S's Freeview map
terrain
S's terrain plot
waves
S's frequency data
S's Freeview Detailed Coverage
Wednesday, 6 February 2013

Hi,I live in manchester. My freeview has reset itself and I now get s4c on number 4 and chanel 4 on number 8. everything else is as it was. I have tried retuning on automatic and from a factory reset,still the same.Any ideas please.The freeview is built into the tv and my recorder also has built in freeview but that is still as it was.

Adrian's 3 posts

Adrian: The reason is because your TV is picking up and deciding to go with (as a "main" channel) one of the Welsh transmitters, probably Moel y Parc.

Moel y Parc's signals are in the middle of the band and Winter Hill's are further up, so you may be able to have the aerial unplugged for the portion that it scans the unwanted channels.

If the scan gives a percentage as it progresses, then plug in just after 60%. If it gives UHF channel numbers (21 to 69), then Winter Hill's lowest is 54, so make sure you get it in just before it.

Dave Lindsay's 5,724 posts

Adrian: I should add that if this turns out to be a regular occurance, then you may have to see what you can do to stop it.

Some receivers that retune themselves have an option within the menu for it; others don't and just do as they please.

On the basis that your aerial faces Winter Hill and doesn't face Moel y Parc it may be likely that the former's signal is stronger. Placing some attenuation in the aerial lead to reduce the level of all signals may well drive down the Moel y Parc levels whilst still leaving Winter Hill's far enough the threshold so as not to affect your viewing. The hope is that it won't ever get to "see" the Moel y Parc signals because they will have been reduced sufficiently.

An example of an attenuator is here (other models and sellers are available):

TV Aerial Attenuator Variable 0-20Db Freeview Digital | eBay

If you have an amplifier, then first off reduce its level of amplification if possible as an attenuator works to reduce the signal whereas an amp acts to increase it.

Dave Lindsay's 5,724 posts

Thanks Dave,I'll give those ideas a try.

adrian's 3 posts

Thanks Dave,the aerial out trick worked.

Cheers Adrian

adrian's 3 posts
Select more comments
Your comment please