Channel 4 HD
Award-winning comedy, groundbreaking documentaries, distinctive drama and entertainment with an edge, now in high definition
Main TV standard-definiton channels
How to Watch: Channel 4 HD
Below is a list of all the television and radio channels that you can watch in the UK using one of the free services: DAB (for radio), Freeview, Sky No Card - Sky without a viewing card (Freesat from Sky (or fSfS)) and Freesat.. Where a channel can be watched for free, the channel number is listed below. In addition, if you can watch (or listen) immediately online, press the button in the "web" column.

As some channels are exclusive to one service alone, you may need to get receive more than one service to get all the channels you want. The coverage for Freeview differs too - those channels not provided by the public service "Freeview Light" transmitters the current coverage shown thus

(54%)

, taken from Connected Nations Report 2017: Data analysis' Key: wb_sunny daytime; watch_later nighttime; account_box funded from the TV License; flags show Freeview channel limits.
High definition channels
Regional content
: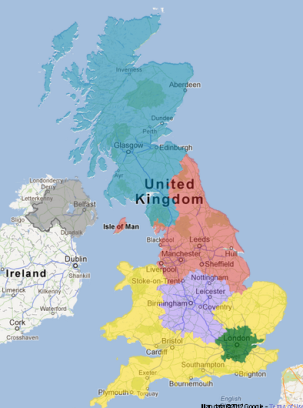 Channel 4 network for adverts only. See
TV regions interactive maps
. .
media.info
: For full details of broadcaster contacts, see the
media.info Channel 4 HD page
.
Official site
: See the
Channel 4 HD website
.
From Wikipedia
: Channel 4 is a British public-service television broadcaster which began transmission on 2 November 1982. The Broadcasting Act 1980 began the process of adding a fourth, and Channel 4, along with its Welsh counterpart, was formally created by an Act of Parliament in 1982. After some months of test broadcasts, it began scheduled transmissions on 2 November 1982. - en.wikipedia.org
read more about Channel 4 HD on wikipedia
(summary by
Clipped
).
Freeview multiplex
: Channel 4 HD is on
multiplex PSB3
in
.
This channel carries a subtitles service for the deaf, hard of hearing and quiet environments.
Comments
Monday, 14 February 2011

Brian - It's back to being scrambled - sometime this morning !!!

Les Nicol's 991 posts

Brian - Seems like somebody at SKY has kicked up with it being put out FTA as my receivers are showing it as videcrypt. It looks like we will have to wait until April before we see this concluded.

Les Nicol's 991 posts

Les: It went encrypted during Desperate Housewifes this morning. I don't watch much on Channel 4 even in standard definition but I checked to see if it was still FTA. The sreen went blank with the message "no video or audio", so I changed channels then back again and it came up as "scrambled program". On my Panasonic Freesat receiver it as always described it as "Pay TV - Encrypted". What I can't understand is why they have chosen a symbol rate of 28250, whereas all Sky HD transponders have a symbol rate of 29500.

NottsUK's 345 posts

NottsUK - It may be of course that until the SKY contract has run out that this is an issue. Obviusly that contract will have to run its course and I assume that it will have done that at the point it is included on the "Freesat" EPG in April. As all the other channels that have been included on Freesat I expect it will also be FTA at the point also.

Les Nicol's 991 posts

NottsUK: The symbol rate has to match the capabilities of the transponder, this is probably down to the way that Eurobird 1 has both H and V polarization on the same frequencies.

Les Nicol: I would expect that Sky have probably run up Channel 4 and threatened them with something legal and unpleasant.

Briantist's 38,900 posts
Saturday, 26 March 2011

Will 4HD ever make it to Wales ?

Matrix_Mike's 1 post
M
Mike Dimmick
3:27 PM
Reading

Matrix_Mike: I'm assuming you mean on terrestrial TV.

The BBC are hoping that the next generation of encoders will allow five HD channels in one multiplex. The target is somewhere around the end of next year. I believe Channel 5 have to be offered the option again, though (BBC One HD only exists because Five turned down their option last time).

I would expect that ITV and Channel 4 are uneasy bedfellows on a BBC multiplex, so they may well be looking for ways to get new multiplexes going. I don't think anything will get sorted out until after switchover completes and channels 31 to 38 are auctioned off.

Mike Dimmick's 2,486 posts
Mike's:
map
M's Freeview map
terrain
M's terrain plot
waves
M's frequency data
M's Freeview Detailed Coverage
Tuesday, 5 April 2011

Hi have we got any confirmed date as to launch of CH4HD yet they said april but what part? it doesnt even tell u on freesat channel 999.

Iain cocker's 1 post
W
Welshman
7:49 PM
High Wycombe

Hi all, Channel 4 HD have started on 12607v 27500 3/4, this is on the Eurobird Satellite and not on Astra 2D so a very strong signal all over Europe.

Regrds, Welshman..


Welshman's 1 post
Welshman's:
map
W's Freeview map
terrain
W's terrain plot
waves
W's frequency data
W's Freeview Detailed Coverage

Welshman: Channel 4 HD as been transmitting on Eurobird 1 since the 12th February 2011.

NottsUK's 345 posts
Select more comments
Your comment please