Channel 4 HD
Award-winning comedy, groundbreaking documentaries, distinctive drama and entertainment with an edge, now in high definition
Main TV standard-definiton channels
How to Watch: Channel 4 HD
Below is a list of all the television and radio channels that you can watch in the UK using one of the free services: DAB (for radio), Freeview, Sky No Card - Sky without a viewing card (Freesat from Sky (or fSfS)) and Freesat.. Where a channel can be watched for free, the channel number is listed below. In addition, if you can watch (or listen) immediately online, press the button in the "web" column.

As some channels are exclusive to one service alone, you may need to get receive more than one service to get all the channels you want. The coverage for Freeview differs too - those channels not provided by the public service "Freeview Light" transmitters the current coverage shown thus

(54%)

, taken from Connected Nations Report 2017: Data analysis' Key: wb_sunny daytime; watch_later nighttime; account_box funded from the TV License; flags show Freeview channel limits.
High definition channels
Regional content
: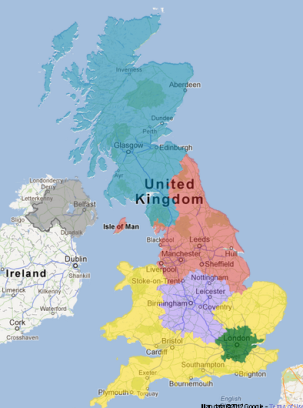 Channel 4 network for adverts only. See
TV regions interactive maps
. .
media.info
: For full details of broadcaster contacts, see the
media.info Channel 4 HD page
.
Official site
: See the
Channel 4 HD website
.
From Wikipedia
: Channel 4 is a British public-service television broadcaster which began transmission on 2 November 1982. The Broadcasting Act 1980 began the process of adding a fourth, and Channel 4, along with its Welsh counterpart, was formally created by an Act of Parliament in 1982. After some months of test broadcasts, it began scheduled transmissions on 2 November 1982. - en.wikipedia.org
read more about Channel 4 HD on wikipedia
(summary by
Clipped
).
Freeview multiplex
: Channel 4 HD is on
multiplex PSB3
in
.
This channel carries a subtitles service for the deaf, hard of hearing and quiet environments.
Comments
Thursday, 8 December 2011

David: There should be no difference in the picture quality for each channel as they all use the same bandwidth on Freeview HD.

Briantist's 38,905 posts

Sorry Brian I did not say that I'm on Freesat in post sorry for missing that out, as we are in the present posts talking satellite Ch4.
I have no experience of Freeview HD only SD on that.
So what you think of Ch4 on Freesat do you think it same as other Freesat HD or better?

David's 306 posts
Friday, 9 December 2011

David: I have to say on my Freesat set-up there is no difference in the quality between BBC One HD, BBC HD and Channel 4 HD, as long as actual HD content is being shown.

Briantist's 38,905 posts

Thanks Brian I was also informed the bandwidth on the new satellite CH 4 use has more than the other HD stations, have you the figures for that?

David's 306 posts
Monday, 12 December 2011

I have been watching Channel 4 HD for several months using Freesat and I have much enjoyed it. However, about a month ago the signal stopped and I can no longer get either sound or picture. Could you please explain to me why this may be?

Adam Kaznowski's 1 post

They changed satellite and transmission data, will a rescan fix it?

David's 306 posts
Thursday, 12 July 2012

We live in S.Wales using Freeview and am really disappointed to find that Channel 4 HD is not available and we have to put up with the Welsh language S4C in HD instead on Channel 53. How can this be fair? Making the majority suffer for the sake of a tiny minority. I would be very interested to know how many watch this Channel in Wales and how much it costs the licence and tax payer!

Martin's 1 post

Martin: It does not cost the Licence anything because the Licence goes to the BBC.

If you are in an area where you can receive from one of the English transmitters, such as across the Severn Estuary, then you may be able to pick up Channel 4 HD.

Dave Lindsay's 5,724 posts
Monday, 23 July 2012

it was announced on the 11th july that s4c clirlun would be closing down at the end of the year,due to financial reasons.all things being right,hopefully channel 4 hd should be avaiable in wales next year.

marc's 9 posts
Wednesday, 17 August 2016

Will you have a streaming website? I am in the U.S. so we don't get your broadcast. I have managed to find a couple of your shows shown on 4HD but I would rather stream from your site than have to search for bad blurry old episodes of your shows.

Joan's 1 post
Select more comments
Your comment please