Colchester (Essex, England) DAB transmitter
This transmitter has no current reported problems
The BBC and Digital UK report there are no faults or engineering work on the Colchester (Essex, England) transmitter.
UK Free TV shows the coverage area for a radio transmitter as a coloured overlay (orange for FM, other colours for DAB) on the grey map. We have computed the coverage by combining the terrain with the official radiation pattern. A single click will select the transmitter to view the coverage for a single site, and a double click goes to a page showing full details. Click on the buttons in the right-hand corner of the map to choose from different frequencies (or multiplexes for DAB).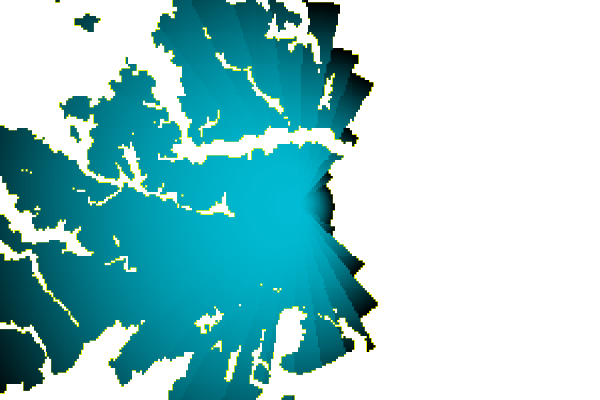 Local transmitter maps
Colchester DAB
Comments
Sunday, 7 August 2011

Hi, I have just bought a "Pure Highway" in car DAB audio device.
I have carefully installed it for best reception.
In and around the Colchester Essex Area the device is useless in any practical way. You cannot recieve more than a few moments of radio at a time.
By way of contrast, my Pure "Oasis" battery powered Radio laying on the passenger seat works fine and has to remain my chosen method for in car DAB untill we have a signal that the "Highway" can pick up.
Is either the Airiel on the "Pure Highway" or the DAB signal in the Colchester area not fit for purpose?
Chris

Chris Kyan's 9 posts
Monday, 8 August 2011

Chris Kyan: You should have excellent in-car reception on DAB around Colchester. Where is the aerial for the Pure Highway?

Briantist's 38,844 posts
Sunday, 14 August 2011

Thanks for your reply Brian.
It is the standard on windscreen type as supplied by Pure fitted in accordance with the instructions.
The FM transmition from the Pure Highway is picked up perfectly by my FM Tuner.

DAB Coverage with this is very patchy indeed.
My experiance with the Pure Oasis on my front seat confirms that a signal is recievable but is nowhere near as consistant as FM.
Do I spend more money on an external antenna or will better signal be forthcomming?
Thanks for any thoughts.
P.S. When I drive very close to the DAB transmitter, I get no signal at all. (Wierd).

Chris Kyan's 9 posts
Monday, 15 August 2011

Chris Kyan: I would have thought an external aerial is certainly worth a try - the current coverage is unlikely to change as it is "officially excellent".

Briantist's 38,844 posts

I May have to try it, but I think that if this is "excellant" then DAB has a very long way to go to be any kind of replacement for FM or even daytime AM.
I would have thought the supplied "On screen airiel" would work perfectly well in "Excellant" reception areas.
This is clearly and demonstrably not the case and so I have to spend a further £25.00 on an Airiel i have to stick magneticly to my rook (Scraches) with a cable going through the door (Untidy).
I am not surprised DAB take up is slow among motorists, especialy upgrade solutions to older vehicles.
The only reason I bother at all is for DAB only stations. I listen to FM and AM (Radio 5 live) mainly on the move.
Advertisers on Commercial DAB staions should take note here, poor signal is a very limiting factor to your business plan as it just isnt worth the hassel to the general user to bother FM is good enough in car, in fact it is very good. IMHO
The BBC send me to Pure(Product suitability) and pure send me to the BBC as signal strenth is not their responsibility. So the hard pressed consumer is caught between a rock and a hard place.
My Advice; Unless you have a factory fitted in car DAB set up (The well heeled) just dont bother, life is too short and money to hard to come by.
Thanks for the advice on this site, always helpfull. Chris

Chris Kyan's 9 posts
Friday, 14 October 2011

Well I have an update for those that are interested.
Today I used my Pure Highway DAB radio with on screen airiel and had no noticable problems at all. This was in the Colchester area as before.
I have no explanation unless the transmitters have improved signal.
The only thing that has changed in my van is the position of the radio on the screen. It is now to the left of my Mobile phone cradle instead of the right. There is no phone in the cradle as I only use this on rare occasions.
The position of the radio should have no effect on reception AFAIK.
So well done if the signal has improved, I do hope this is a permanant state of affairs.
We will see, Chris :)

Chris Kyan's 9 posts
Saturday, 15 October 2011

Chris Kyan: I'm glad to hear your reception has improved.

Briantist's 38,844 posts
Monday, 27 August 2012

See, Ipswich can't get any good channels, so why should these companies build another transmitter for Suffolk, then moan about the horrific cost, when they can just boost this one (notice, the signal from this transmitter is directed more one way away from Suffolk), and by boosting, the people of Essex will have a more reliable reception, and Suffolk won't go without, surely that's fairer and cheaper? Maybe adding BBC Suffolk aswell, I mean, we now share the same Heart + Kiss stations on FM anyway, so why not share DAB transmitter, for the sake of maybe 2 extra channels that may not even need adding to the multiplex?

Dan's 2 posts
Friday, 12 October 2012
J
James gregory
9:05 AM
South Ockendon

Clacton doesn't have capital fm I wish I could get capital fm on dab in clacton

James gregory's 8 posts
Friday, 26 July 2013

DAB and FM after thunder storm have not been so reliable . Break up of signal not just my set but neighbours as well
Is someone looking for faults?

Anthony Smith's 1 post
Select more comments
Your comment please