Windermere (Cumbria, England) DAB transmitter
This transmitter has no current reported problems
The BBC and Digital UK report there are no faults or engineering work on the Windermere (Cumbria, England) transmitter.
UK Free TV shows the coverage area for a radio transmitter as a coloured overlay (orange for FM, other colours for DAB) on the grey map. We have computed the coverage by combining the terrain with the official radiation pattern. A single click will select the transmitter to view the coverage for a single site, and a double click goes to a page showing full details. Click on the buttons in the right-hand corner of the map to choose from different frequencies (or multiplexes for DAB).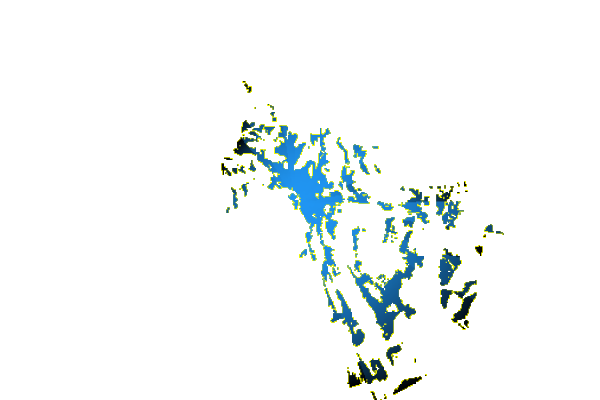 Local transmitter maps
Windermere Freeview
Windermere DAB
Caldbeck TV region
BBC North West
Border (England)
Comments
Thursday, 31 January 2013
J
John Hiley
12:44 AM
Kendal

Reception on BBC DAB stations has been poor for several days...perhaps since the snow last Friday (25th Jan). Non BBC stations remain OK. Any reason? I have several radios in different parts of the house on which I normally get adequate reception. They are all equally bad at present. Postcode is LA8 9PY. Thanks.

John Hiley's 2 posts
John's:
map
J's Freeview map
terrain
J's terrain plot
waves
J's frequency data
J's Freeview Detailed Coverage

John Hiley: Interestingly, Windermere BBC DAB transmitter was off air from 23:17 on 25 Jan to 10:30 on 27 Jan. (Click the link "R+T Investigation" at the side of your posting to see.).

Dave Lindsay's 5,724 posts
Saturday, 2 February 2013
I
Ian Murray
7:05 PM
Windermere

I have a DAB portable radio in the house which has been receiving a very good signal for many months. However, about a week ago I lost all DAB reception. I noticed later in the last week that our fixed DAB receiver which uses the TV arial for its signal was also not receiving a DAB signal or a time signal. Can anyone explain what has happened to the transmitter over the lake. My house is in Windermere at LA23 1EL.

Ian Murray's 1 post
Ian's:
map
I's Freeview map
terrain
I's terrain plot
waves
I's frequency data
I's Freeview Detailed Coverage

Ian Murray: As I said in my posting immediately above yours, Windermere DAB transmitter has been undergoing engineering works, according to reports.

Refer to "R+T Investigation" as there is a further update on 31st Jan "Reduced Quality from 15:29 on 31 Jan to 14:26 yesterday".

Dave Lindsay's 5,724 posts
Sunday, 28 January 2018

i have lost all commercial stations from my tv. i live in Bowness

keith's 1 post

keith: Have you checked for any loose or damaged cables or connections behind your TV? Do not attempt to retune.

StevensOnln1's 3,569 posts
Tuesday, 13 March 2018

Please can you tell me if I ought to be able to get DAB radio in the Winster valley. Thank you.

Coco's 1 post

Coco: We need a full postcode to enable us to see the coverage prediction for your location.

StevensOnln1's 3,569 posts
Tuesday, 25 October 2022

Jeff Richardson, Windermere.
I used-to be able to receive reasonable VHF radio reception on my HiFi Tuner, when I moved here 23 years ago. Ccertainly I could receive the BBC stations and local radio. Now, I cannot receive anything on VHF, just a great deal of background interference. My small transistor radios can receive VHF. Can anyone suggest what I might be doing incorrectly?

J.R.Richardson's 1 post

J.R.Richardson:

Was/is your HiFi tuner connected to an external aerial?
If so, check the connections to your tuner. If it's coax to an external aerial then check the state of the coax.
Has the aerial moved at at all? Is it still where it should be and pointing correctly? If it's external and 23 years old, it's quite possible the connector on the aerial has deteriorated and water has entered and corroded the connections and entered the coax. If so you'll need a new aerial and coax.

If the tuner is connected to a simple indoor aerial and nothing has changed to interfere with its reception then maybe the tuner has deteriorated, electronic components can fail with time. You would need a really good electronics/radio engineer to look at it to see if it's ok/repairable, but it may not be worth spending money on. If so, consider a replacement tuner possibly one with DAB+ reception ability. Whilst you may not be able to receive any DAB+ transmissions at present, just ordinary DAB, it would be more future-proof as stations will eventually move to that mode of transmission.

Go to Advice about receiving TV and radio | RTIS and select Transmitter checker. Then select DAB Radio, enter your postcode etc details and check you can at least receive the main BBC multiplex.
If you can receive the Morecambe Bay transmitter, you may well get some commercial stations as well.

Chris.SE's 3,939 posts
Select more comments
Your comment please