Winter Hill (Bolton, England) DAB transmitter
This transmitter has no current reported problems
The BBC and Digital UK report there are no faults or engineering work on the Winter Hill (Bolton, England) transmitter.
UK Free TV shows the coverage area for a radio transmitter as a coloured overlay (orange for FM, other colours for DAB) on the grey map. We have computed the coverage by combining the terrain with the official radiation pattern. A single click will select the transmitter to view the coverage for a single site, and a double click goes to a page showing full details. Click on the buttons in the right-hand corner of the map to choose from different frequencies (or multiplexes for DAB).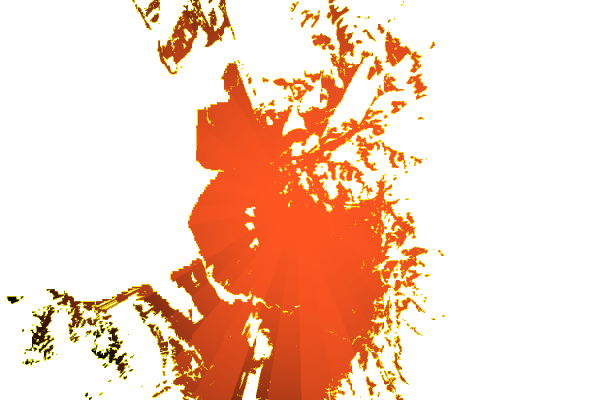 Local transmitter maps
Winter Hill Freeview
Winter Hill DAB
Winter Hill AM/FM
Winter Hill TV region
BBC North West
Granada
Comments
Thursday, 24 September 2020

Anthony: Nope. It's now on channel 31

Fred's 25 posts

Anthony: You posted on the Winter Hill DAB transmitter page, but never mind. As noted by Fred above, Trans World Radio moved from COM7 to ArqA in April. You should find it on C31, 554 MHz.

Jim's 1 post
Saturday, 26 September 2020

Anthony:

To add to the above that's LCN733 in the EPG, ArqA multiplex, UHF C31 554MHz.
It could be that your set's memory needs clearing if it's not storing information correctly. If so, unplug the aerial and carry out a full automatic retune which should clear memory as nothing is found. On some sets you may need to switch off for say 15 minutes after that and check memory is clear when you switch on again.
Plug the aerial back in and retune, manually if you prefer.

Winter Hill UHF channels after the recent 700 MHz clearance are -
The main multiplexes are C32, C34, C35, C29, C31, C37, C55 for PSBs1-3, COMs 4-7.
The Local ones are Local Manchester, Manchester GI on C24 & C27.
Liverpool Local mux on C21, Preston Local mux on C40.

Chris.SE's 3,939 posts
Wednesday, 21 July 2021

Reception issues for DAB began about 40 mins ago. My neighbour also affected.

robert's 12 posts

robert: Where are you located? The Winter Hill transmitter covers a huge area and overlaps with various other transmitters. Which stations have you tried?

StevensOnln1's 3,569 posts
Thursday, 22 July 2021

robert:

As StevensOnln1 says, without a full postcode, it's not possible to say which transmitter(s) you may be getting DAB signals from. There are a number of relay transmitters in the general Winter Hill coverage area.
The BBC have not reported any issues with the main multiplex at Winter Hill. If it's a commercial multiplex you've had problems with then it'll be more difficult to locate any fault reports.

Chris.SE's 3,939 posts
Friday, 11 February 2022

robert: m515bw. Poor signal on four different fab radios, all affecting radio BB3 &4
This present now for several months and more.
Peter

Peter Mochol's 1 post
Saturday, 12 February 2022

Peter Mochol:

That looks as though you may have made a typo with that postcode as it doesn't exist, however Manchester is generally well covered by DAB transmissions and none of the transmitters you may receive the BBC National multiplex from are currently reporting any faults.

The BBC National multiplex is Block 12B: 225.648 MHz and carries all the main BBC national stations including BBC Radio 3 and Radio 4. Are you not getting similar problems with BBC Radio 5 Live, BBC Radio 2 etc.?
What sort of signal are you getting, if you look at its info, what sort or error level is it reporting? Is it breaking up, or is there some sort of continuous background interference/noise?

Where are the radios? Have you tried a window sill? Make sure the radios aren't near any large metal objects such as fridges/freezers etc.
If it is only Radio 3 and Radio 4, then you could try clearing memory and then do a full retune.

Chris.SE's 3,939 posts
Thursday, 17 March 2022

Hello. DAB enquiry.
Me and my partner have both noticed a drop in signal quality from SDL Nation Winter hill.
We're in Blackpool. The signal breaks up a lot, we both noticed this around 2 to 3 months ago.
Does anybody know if the signal changed around that time?

Thanks Andy.

Andrew Ayre's 1 post
Friday, 18 March 2022

Andrew Ayre:

Trying to get information about any transmitter faults or maintenance affecting commercial multiplexes (unless they carry a BBC station) is like trying to get blood out of a stone I'm afraid.

It's strange though that you say this has been going on for a couple of months, so I think it unlikely, and there's no indication on OFCOM's website that anything affecting the SDL multiplex has changed.

Have you moved your radio to a different position? Anything very local different - eg. a new building, scaffolding etc on the "line-of-sight" to Winter Hill?

The only thing I can come up with is, that since December 1st, a Local "Morecambe Bay" multiplex started on Block 11B: 218.640 MHz, the nearest transmitter called Morecambe Bay which also has the other National multiplexes apart from SDL is near Barrow in Furness. It's also transmitted from Kendal, Lancaster, & Windermere.

So I'm wondering if for some reason your radio is not coping as this new multiplex is on the adjacent block to the SDL multiplex Block 11A: 216.928 MHz, especially as the SDL mux I'm guessing will be much weaker coming from Winter Hill.

You could try clearing the radio memory and manual tuning only the SDL multiplex and see if it's moire stable. Then add each of the other muxes and see how it's affected.

Chris.SE's 3,939 posts
Select more comments
Your comment please