Wye (Kent, England) DAB transmitter
Are there any planned engineering works or unexpected transmitter faults on the Wye (Kent, England) mast?
UK Free TV shows the coverage area for a radio transmitter as a coloured overlay (orange for FM, other colours for DAB) on the grey map. We have computed the coverage by combining the terrain with the official radiation pattern. A single click will select the transmitter to view the coverage for a single site, and a double click goes to a page showing full details. Click on the buttons in the right-hand corner of the map to choose from different frequencies (or multiplexes for DAB).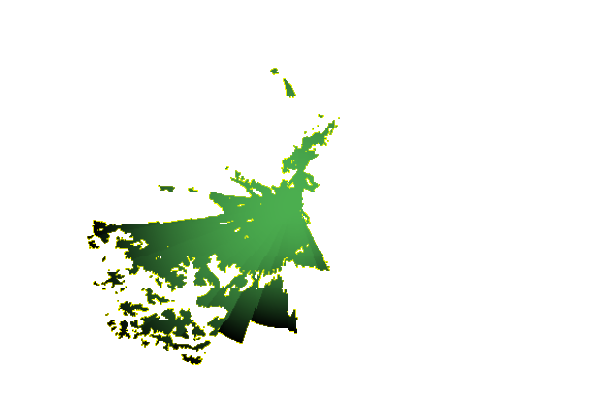 Local transmitter maps
Wye DAB
Wye AM/FM
Comments
Saturday, 26 May 2012

Is there any reason why none of the Kent local stations are on the Faversham transmitter? We are right on the edge of Wye Ashford and Blue hill tsas and loss Gold ect within a few miles of the town. So think maybe this should be looked at.

Jim Ballantyne's 6 posts
Monday, 28 May 2012

Jim Ballantyne: The local Kent services on DAB are listed here. Details of 11C/Kent DAB multiplex | ukfree.tv - independent free digital TV advice .

Briantist's 38,899 posts
Monday, 10 December 2012

Thanks, Briantist, but with all due respect that does not answer my question. It seems to me someone, who doesn't no the area, has just looked at a map and said, ok Faversham comes within the TSAs of three tranmitters, but they don't seem to realise there some big hills in the way. Reception is great along the M2 till you get within about three miles of Faversham then it goes! Because the local transmitter doesn't carry Kent Local, WHY? We don't need London based Stations, we've got the BBC for that, but I say again give us our local stations. Please don't let this turn into another TV channel battle when we had to fight to get, then, Southern and not Thames as the powers that be were trying to dump on us.

Jim Ballantyne's 6 posts

Jim Ballantyne: you need to see http://stakeholders.ofcom….pdf for the planned upgrade.

Briantist's 38,899 posts

Jim Ballantyne: I think that it is safe to say that when the Kent network was planned (as with any transmitter network) that there were computer-generated coverage maps which would take account of the terrain. So the operator will know where it is and isn't available.

Presumably, the decision "not" to broadcast from a particular transmitting station which might be expected to fill a gap was a cost/benefit one. That is, how many extra listeners are they going to get for the cost of the transmitter and therefore what is the cost per listener?

I imagine that the number of listeners used for such calculations would be those who are *not* served by other transmitters who would be by this one (rather than all who would be served by the transmitter).

Dave Lindsay's 5,724 posts

Jim Ballantyne: Just to add: the proposed upgrade to the local radio DAB multiplex for Kent has a transmitters Dunkirk to cover the Faversham area.

Briantist's 38,899 posts
Tuesday, 11 December 2012

Hi Brianist, a transmitter at Dunkirk would solve the problem. I guess this will be near or on same site as current FM transmitter from which, not local, Heart broadcasts. At this rate they may as well close the Faversham transmitter because since change over most people have switch to Bluebell hill or Dover for TV due to the limited service from that transmitter. Thanks for your help, but frankly I'm not holding my breath. cheers.

Jim Ballantyne's 6 posts
Sunday, 11 December 2016

the signal for the sound digital service is POOR in thanet and NON EXISTANT in dover folkestone deal sandwich and ashford. this equates to a large population in kent who have lost out on the new service. and they claim 95% coverage in kent. i dont think so.

graham's 2 posts

graham: Sound Digital have not made any claim of 95% coverage in Kent. The 95% relates to the proportion of households and roads which can now receive the Kent local multiplex, which includes stations such as BBC Radio Kent, Heart, Gold, Smooth, Capital and KMFM.

StevensOnln1's 3,553 posts
Monday, 4 February 2019

Can you tell me the Kw power of KMFM 107.6 in Ashford from Charter House, and the Kw power of Ashford Radio on 107.1 from the William Harvey Hospital please. And is the SDL Kw power on Digital Radio the same has the Kent Multiplex from the Wye Ashford transmitter,


Paul Cole's 1 post
Select more comments
Your comment please