Wednesday 02 September 2009, AM
Dont let Murdoch smash this jewel. The BBC must act to save itself | Jonathan Freedland |Comment is free |
Credit where it's due the free-market right is nothing if not brave. Fainter-hearted souls would have spotted the imminent first anniversary of the collapse of Lehman brothers that started the global financial crisis and decided that now was not the moment to trumpet the case for unfettered private enterprise, free of meddling regulation. Of the recent history of deregulation, with its catastrophic consequences for the world's economy, there was not a mention. - guardian.co.uk
www.guardian.co.uk
Tuesday 01 September 2009, PM
UK media policy reform: baby steps we can all agree on...
-
www.ofcomwatch.co.uk
Broadcasting - News - ITV to launch ITV1+1 channel - Digital Spy
ITV will launch a one-hour timeshift of its main ITV1 channel on October 1. ITV11 will launch on digital satellite and Virgin Media's digital cable service and run from 1025 to 0700 every day. Channel 3 franchises are operated in these areas by franchisees not part of ITV plc. - digitalspy.co.uk
www.digitalspy.co.uk
Digital change begins in parts of Powys
-
www.countytimes.co.uk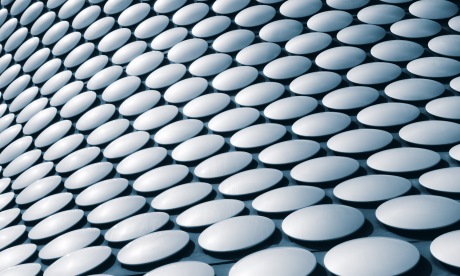 Freeview in 4m star studded ad push | News | Marketing Week
The ad, which aims to communicate the value of Freeviews offering, is set to the theme music of 70s TV show The Professionals. The ad, created by Beattie McGuiness Bungay, will be supported through-the-line with DM activity, point of sale and online with pre-roll ads and seeding to entertainment blogs and forums. - marketingweek.co.uk
www.marketingweek.co.uk
Tuesday 01 September 2009, AM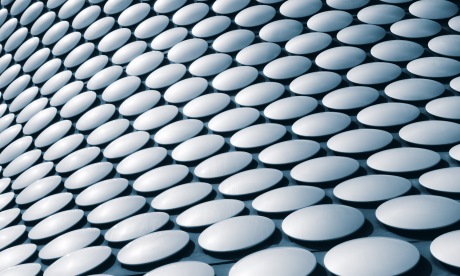 Watch Freeview ad featuring Alan Whicker, Amanda Holden, Piers Morgan and Katie Price |Media |guardian.co
-
www.guardian.co.uk
Monday 31 August 2009, PM
Channel Five owner sees profits plummet |Business |guardian.co.uk
The advertising slump has hit half-year profits at Germany's Bertelsmann, whose media empire spans television, magazines and book publishing. Bertelsmann, which has been controlled by the Mohn family for the past century, said cost-cutting measures had cushioned the impact of the global downturn on its businesses, although it still expects revenues and operating profits to fall over the whole year. The media company is taking 2,500 austerity measures to save more than 900m 792m across the group this year. - guardian.co.uk
www.guardian.co.uk
Microsoft man says TV has three years to adapt
Ashley Highfield, giving the Futureview address at the Edinburgh International Television Festival, compared television executives to frogs in hot water not realising that they are about to die. He said the industry has no more than two to three years to adapt and embrace what he called internet thinking. Three years previously, as director of future media and technology at the BBC, Ashley Highfield spoke about the future of the television industry and the potential of the long tail. - informitv.com
informitv.com
New television standard throws BBC on Canvas
A new pan-European approach has been launched aimed at establishing a standard for news, information and entertainment services delivered to displays and other devices based on hybrid broadcast and broadband delivery. The Institut fr Rundfunktechnik or IRT, a leading broadcasting research centre that represents the interests of German public service broadcasters, is a lead member of the consortium. HbbTV not only allows service providers to enrich their offering, but results in considerable benefits to the end consumer who will no longer be challenged by usability issues across multiple platforms, said its managing director, Dr Klaus Illgner-Fehns. - informitv.com
informitv.com
Monday 31 August 2009, AM
Media Talk: Edinburgh TV festival special
download.guardian.co.uk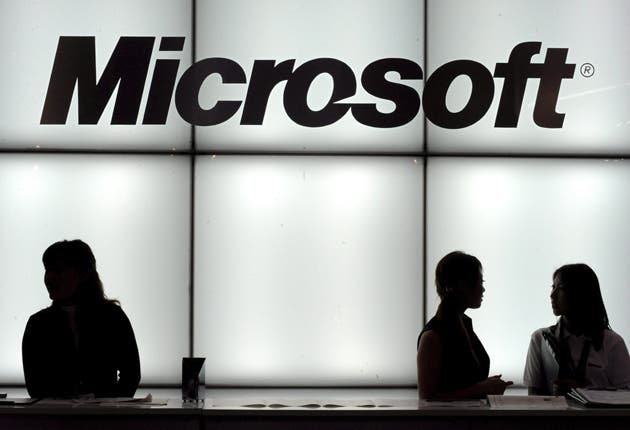 Microsoft plans to become a big player in Britain's news industry
Then in a circular space, looking out towards Buckingham Palace, Microsoft's British editor-in-chief, addresses his team of news, entertainment, motoring and business journalists, as they seek to become major players in the British news media. Microsoft's content portal, MSN, has 19.9m unique users a month in the UK more than any of the big British newspaper websites, but it craves to be taken more seriously as a news provider. Yet other news providers should be taking MSN seriously, particularly if they believe they can start charging for their content. - independent.co.uk
www.independent.co.uk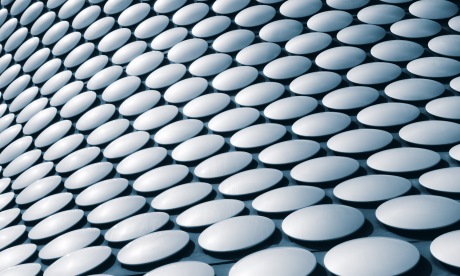 Media industry news | Media | The Guardian
The press is also said to muddle sums paid to talent-owned production companies for programmes - which also include their fee - with payments to stars, a confusing detail in Jonathan Ross's 18m three-year deal, which sparked the issue. None the less, Ed Vaizey, the Conservatives' broadcasting spokesman, said broadcasters should come clean about their big pay deals - as they had done with executive pay. So when they married, had kids, fell out and made up in front of the viewers too, producers thought they had found TV gold. - guardian.co.uk
www.guardian.co.uk
Analysis The BBC is not the problem - its an inability to let go of the past | Emily Bell |Media |The Gua
It was an eerie experience to be at this year's MediaGuardian Edinburgh International Television festival, where one of the key topics was, rather unexpectedly, models for online charging. His discussion of the issue did of course revolve around the scope of the BBC's news website, and coincided with Rupert Murdoch's worldwide campaign to encourage other hard-pressed news publishers to put their online news behind paywalls. The BBC's significant and sprawling web presence in the UK does indeed soak up potential news audience time rather than advertising, but it is highly dubious whether it is in itself the largest obstacle to charging for online content. - guardian.co.uk
www.guardian.co.uk
Sunday 30 August 2009, PM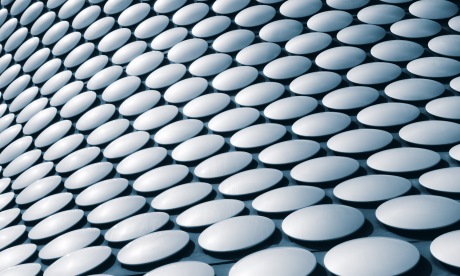 Edinburgh TV Festival: Media Talk live |Media |guardian.co.uk
-
www.guardian.co.uk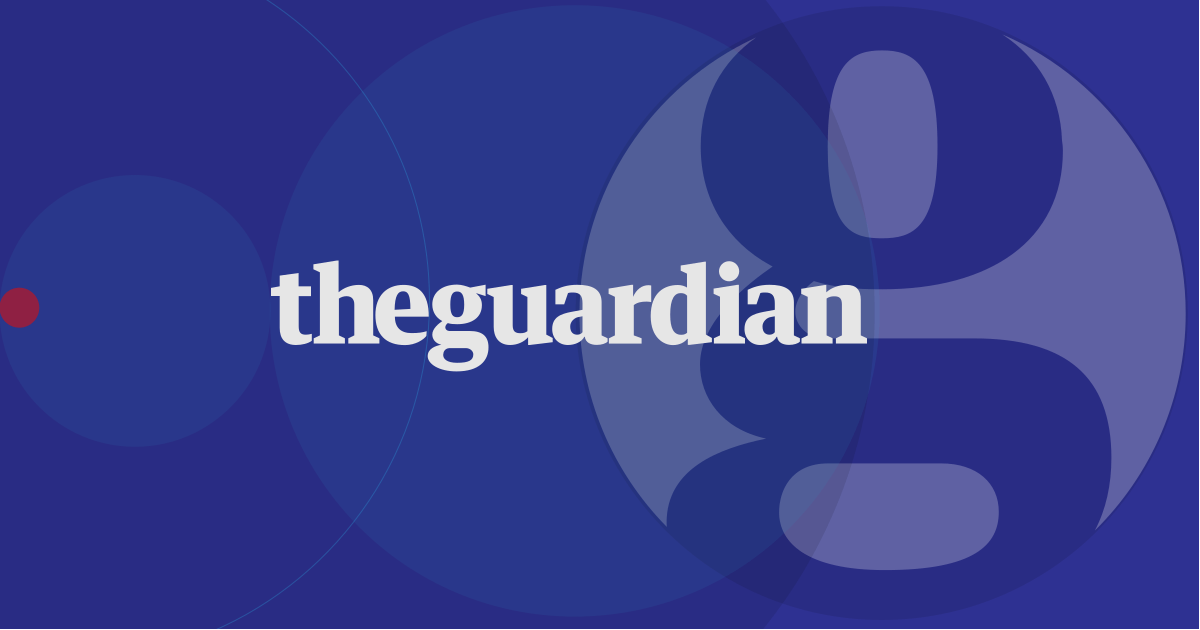 Gerhard Zeilers Worldview Address: Adapting to the new market reality |Media |guardian.co.uk
Ladies and gentlemen, colleagues It is a great honour for me to have been invited to deliver this year's Worldview Address here in Edinburgh. It is my sincere belief that outside Hollywood, the UK is the most important and influential creative engine of the global TV industry. So to be invited to speak at Britain's most important creative festival is therefore a special moment for me personally. - guardian.co.uk
www.guardian.co.uk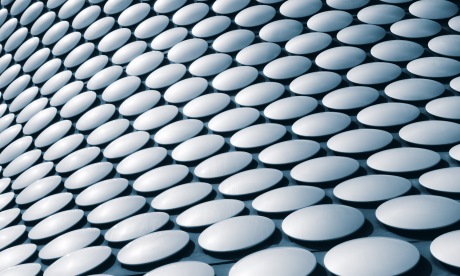 Edinburgh TV Festival: Dominic West celebrates at the Channel of the Year Awards |Media |guardian.co.uk
-
www.guardian.co.uk
Sunday 30 August 2009, AM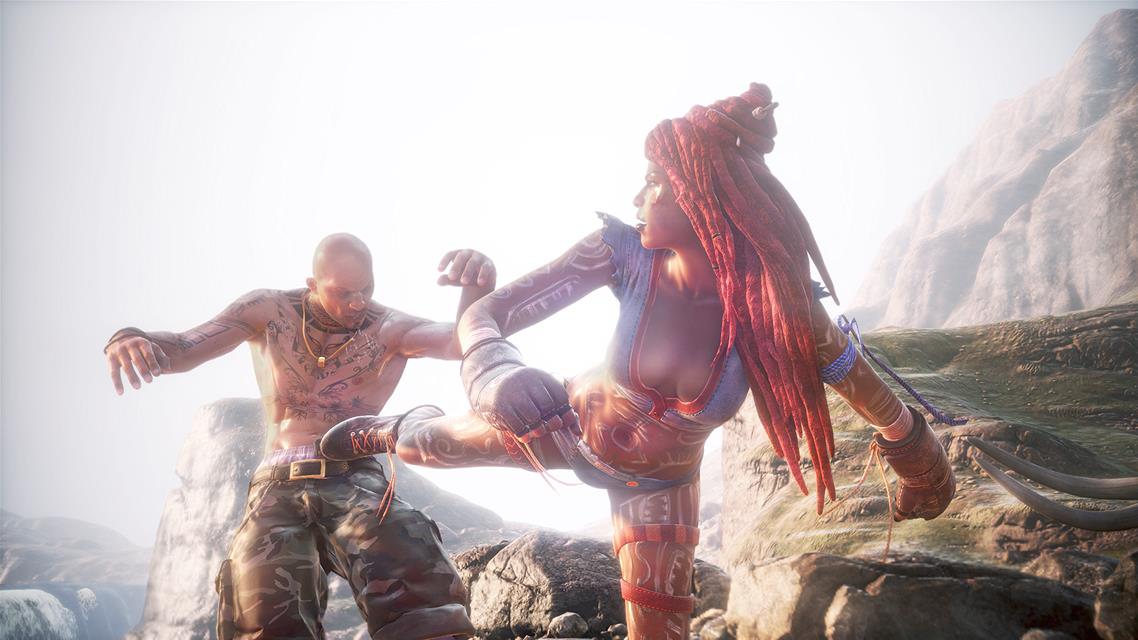 Broadcasting - News - Ofcom regulation "astonishing", says Murdoch - Digital Spy
Adjudications included judgments on whether it is fair to describe Middlesbrough as the worst place to live in the UK and 20 pages on whether a BBC documentary on climate change was fair to two of the participants. It has produced three Public Service Broadcasting annual reports, and two Public Service Broadcasting reviews in five phases. These alone have in total - including appendices, special reports and other related material - amounted to over five thousand pages and spawned another 18,000 pages of responses. - digitalspy.co.uk
www.digitalspy.co.uk
BBC will have to reveal pay of stars such as Jonathan Ross, says Ofcom chief |Media |guardian.co.uk
Richards said the pressure had been driven by developments such as increased scrutiny from inquiries under the Freedom of Information act and the highlighting of pay from the MPs' expenses row. Yesterday at the festival Jana Bennett, the director of BBC Vision, suggested that members of the public would not understand why stars were paid high salaries. Richards defended Ofcom's role after James Murdoch accused it of over-regulation in his MacTaggart speech. - guardian.co.uk
www.guardian.co.uk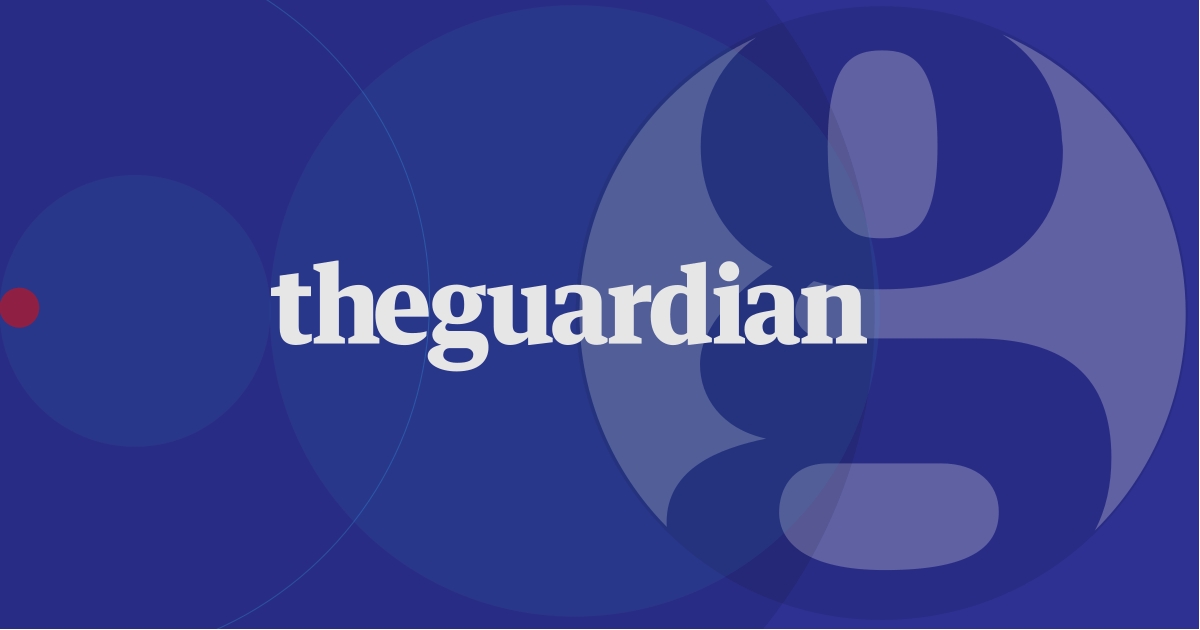 TV facing iTunes moment warns Microsofts Ashley Highfield |Media |guardian.co.uk
Highfield argued that there are still barriers preventing online TV from generating revenue. He also suggested a possible solution to the thorny issue of getting broadband into rural areas in the UK after Lord Carter's plan of a 6-a-year tax on landlines to raise the funds fell out of favour with new business minister Stephen Timms. To contact the MediaGuardian news desk email editormediaguardian.co.uk or phone 020 3353 3857. - guardian.co.uk
www.guardian.co.uk
Big Brother suffered following race row restrictions, says Davina McCall |Media |guardian.co.uk
The reality show host also said she was disappointed the programme was being axed and suggested that she had thought of going into the house for the final celebrity big brother series next year. Channel 4 confirmed it would drop Big Brother in 2010 following final summer and celebrity series after a dip in ratings. McCall said she had not thought about whether she would front the show if it moved to another channel. - guardian.co.uk
www.guardian.co.uk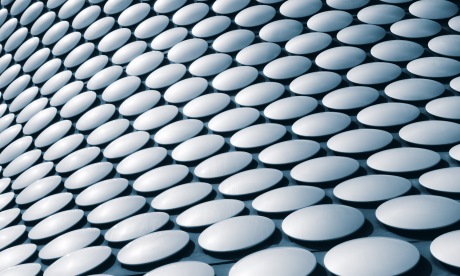 Channel 4 exit deal lined up for chief executive Andy Duncan |Media |guardian.co.uk
Andy Duncan decision for him to leave said to be 'mutual'. Photograph Channel 4 Andy Duncan is to step down from his Channel 4 job before the end of the year in a move that will leave the broadcaster effectively leaderless as it negotiates its future over the coming months. However, some industry sources have questioned how close Channel 4 and Sky are to concluding an ad sales deal. - guardian.co.uk
www.guardian.co.uk
BBCs Robert Peston in furious face-to-face row with James Murdoch |Media |The Observer
Murdoch said the corporation's 24-hour news channels and website were inhibiting the ability of commercial competitors to invest in news. - guardian.co.uk
www.guardian.co.uk
Liverpool Sky TV Box cheat is jailed in UK first
-
www.liverpoolecho.co.uk
Murdoch Jr vs the man from Auntie: Sparks fly over BBC online - Online, Media - The Independent
He targeted the BBC's online operation, bbc.co.uk, which is one of the most viewed websites in the world. Mr Murdoch said the news element of the site posed a threat to the future of independent journalism in Britain. The comments will be seen as a response to Rupert Murdoch's comments earlier this month, made after the announcement of a sharp fall in profits at News Corp, that his newspapers would start charging for their online content. - independent.co.uk
www.independent.co.uk
These are moments of seismic change in the television world - TV Radio, Media - The Independe
The internet will save television, according to the BBC's former digital chief who is now heading up Microsoft's online operations. Now he is fighting for television companies to open their archives, and eyes, to a multi-screened new world. You and I will be watching The X Factor, Nissan has bought the first slot, but you see the sporty model, and I get the staid one. - independent.co.uk
www.independent.co.uk
Saturday 29 August 2009, PM
Cut the licence fee, says James Murdoch in further attack on BBC |Media |guardian.co.uk
He added that the corporation's 24-hour news channels and website were inhibiting the ability of commercial competitors to invest in news. Talking about the effect of the BBC on other news organisations, Murdoch implied that it would put newspapers out of business. He added that he was confident that News International, which owns News Corp's stable of British newspapers, would find ways to charge for digital content. - guardian.co.uk
www.guardian.co.uk
Peston: What future for media and journalism?
It is an honour to be giving a lecture in memory of Richard Dunn. In fact the one serious misjudgement he made was not to bid enough in the first ever channel 3 franchise auction. Yes there really was a time when the value of terrestrial commercial television companies was rising. - bbc.co.uk
www.bbc.co.uk
Saturday 29 August 2009, AM
James Murdoch: The evolution of a feud |Media |The Guardian
James Murdoch's MacTaggart lecture was an interesting contribution to the post-Darwin debate about nature versus nurture. As the son of Rupert, it is impossible to say whether his apparent hatred of regulation and the licence fee is hardwired into his DNA or is a result of the highly charged circumstances of his nurture. Whatever the case, the remarkable genetic similarities with his ancestor were highly apparent. - guardian.co.uk
www.guardian.co.uk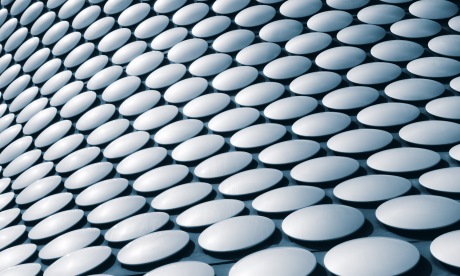 Top Gears studio audience consists of oafs, says Clarkson |Media |The Guardian
- guardian.co.uk
www.guardian.co.uk
Freesat: No date yet on BBC iPlayer beta - Digital Spy
Speculation has recently mounted that the iPlayer on Freesat beta would go ahead next month. However, it is believed that a letter sent to members of the Freesat customer panel informing them that they would be contacted again in September has been wrongly interpreted as confirmation that it would launch during the month. - digitalspy.co.uk
www.digitalspy.co.uk
The Wires David Simon: pay-TV has freed drama from ad pressures |Media |guardian.co.uk
Link to this video The Wire creator David Simon said pay-TV had rescued drama producers from the need to satisfy advertisers, which he said had destroyed the art of story-telling on the small screen. Simon said ratings for The Wire declined with every season but more people were watching it in other ways. I did not know the vernacular would travel to other American cities, let alone other countries. - guardian.co.uk
www.guardian.co.uk
BBC and Tories clash over stars pay |Media |guardian.co.uk
The BBC and the Conservative party clashed today over the corporation's payments to its biggest stars. Vaizey outlined plans to force the BBC to publish details of salaries. Imagine if I was arguing that MPs' salaries should be kept secret. - guardian.co.uk
www.guardian.co.uk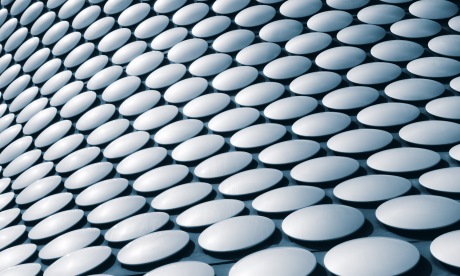 Axed More4 News just a lovely extra, says Channel 4s Dorothy Byrne |Media |guardian.co.uk
More4 News is not in direct competition of any sort with BBC news and we think we can still have diversity of voice without it. Byrne added that it was not all doom and gloom in the Channel 4 News operation, which was boosting online news. She pledged to force funding increases in the online service, regardless of cuts elsewhere at the broadcaster, admitting that the service had previously not invested enough in its digital strategy. - guardian.co.uk
www.guardian.co.uk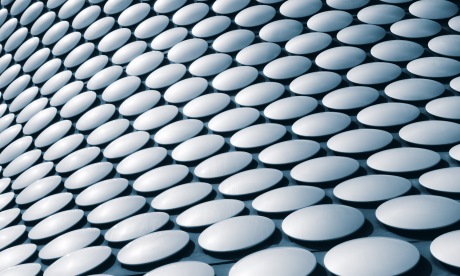 Not enough women on BBC2, Janice Hadlow admits |Media |guardian.co.uk
Hadlow added that she would like to commission another landmark comedy, a successor to Absolutely Fabulous and the Catherine Tate Show, which featured female talent in lead roles. To contact the MediaGuardian news desk email editormediaguardian.co.uk or phone 020 3353 3857. For all other inquiries please call the main Guardian switchboard on 020 3353 2000. - guardian.co.uk
www.guardian.co.uk
Friday 28 August 2009, PM
James Murdoch hits out at BBC and regulators at Edinburgh TV festival |Media |guardian.co.uk
However, his most withering comments were reserved for the BBC. News International, the News Corp subsidiary that owns the company's British newspapers, including the Sun and the Times, is currently considering introducing charges for all its websites. The public tell us that they ... trust the BBC and value the wide range of services we provide. - guardian.co.uk
www.guardian.co.uk
Opportunity knocks after Big Brother eviction
C21Media.net is Everything about content in the 21st Century, from television to web, mobile, tablet and beyond. - c21media.net
www.c21media.net
The Digital Switchover and TV disposal
Between now and 2012, analogue channels broadcast from more than a thousand transmitter sites will be switched off region by region and replaced with Freeview digital TV and radio services. With the prospect of accessing a greater choice of channels, most households will be able to receive between 20 and 40 Freeview channels, depending on where you live along with increased services such as on-screen listings, interactivity, audio description and subtitling, the future of TV as we know it seems bright and exciting. As Digital UK claims, the Digital television switchover is the biggest change to television since the introduction of colour. - itwales.com
www.itwales.com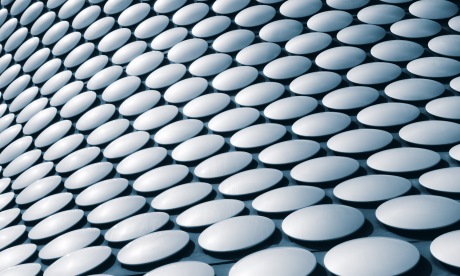 Swap your old, useless VCR for a Freeview+ box
The Ten Hardest Hit Retailers Of 2012 Christmas couldnt save the whole of the high street unfortunately... - bodyconfidential.com
www.bodyconfidential.com
Price Drop TV returns to Freeview
Price drop TV is about to make a return to Freeview following an eight month absence. This is good news for the broadcaster as traditionally, when the children return to school, the long run up to Christmas begins and considering the current economic climate, the consumer is going to be looking for bargains more than ever. Price Drop TV will be broadcasting for sixteen hours per day, starting at 8am until midnight, seven days a week. - techwatch.co.uk
www.techwatch.co.uk
Sutton TV mast works are a turn-off
Story updated byEChamberlain, at 1346 on 04/01/13 BEM award was 'lovely surprise' for long-serving civic... Story updated byscrfc_12s, reposted at 0715 on 04/01/13 CTddorf commented I am privileged to know Kim Popratnjak and of all the fantastic... Story published byLPatel, at 1658 on 03/01/13 Honours list recognises hard work of town trio awarded top... - thisissuttoncoldfield.co.uk
www.thisissuttoncoldfield.co.uk
BBC - The BBC Story - homepage
Ranging across themes of creativity, leadership, technology and culture, this archive will build over the years to become a unique collection 100 Voices that made the BBC. - bbc.co.uk
www.bbc.co.uk
Friday 28 August 2009, AM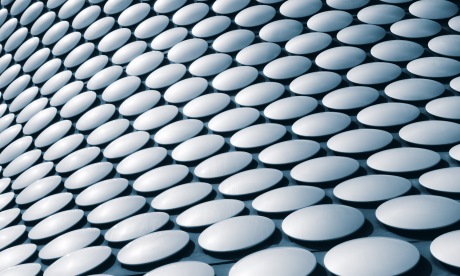 How Murdoch's upstart became the status quo
Addressing executives from a cosy industry not used to new entrants, he made bold predictions on the impact of multi-channel broadcasting. It will be surprising if he does not use the same platform to criticise the Murdochs new foe, media regulator Ofcom, and its proposals to make Skys premium movies and sports channels available to other pay-TV retailers at reasonable prices. Twenty years ago, Rupert Murdoch was the champion of the plucky new entrant and railed against the big beasts of broadcasting trying to preserve the status quo to the detriment of consumers. - ft.com
www.ft.com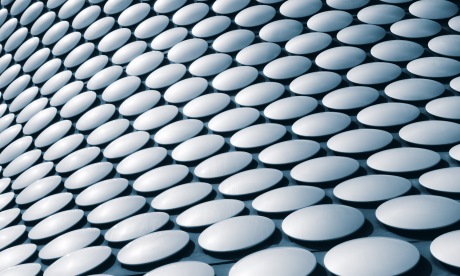 Four out of five people think TV stars are paid too much |Media |guardian.co.uk
Jonathan Ross, Piers Morgan and Simon Cowell fewer than 10 of those polled thought their pay was justified. Four out of five people thought the huge salaries paid to top TV stars were excessive, a YouGov poll of 2,000 people found. TV stars were second only to Premiership football players as a group that respondents thought should earn less, with 80 saying they earned too much compared with 93 for footballers. - guardian.co.uk
www.guardian.co.uk
Top contender for ITV job may sell Coronation Street - Crains Manchester Business
It is proud to provide free business news to the Manchester business community, and also businesses in Cheshire, Lancashire and Liverpool. TheBusinessDesk.com would like to invite all Crain's subscribers to spend just one minute signing up to our service at this link http//www.thebusinessdesk.com/yorkshire/register/login.html - completely free of charge - to ensure you are kept abreast of every breaking business news story that affects Manchester and all the cities and towns across the region. Unlike any other regional media company, our sole focus is online - and like Crain's we send out a daily email with the cream of business news from Manchester, Liverpool, Cheshire, and Lancashire business. - crainsmanchesterbusiness.co.uk
www.crainsmanchesterbusiness.co.uk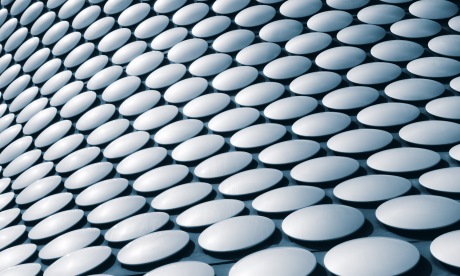 A Murdoch returns to the MacTaggart, two decades on |Media |guardian.co.uk
Twenty years ago, in 1989, his father Rupert Murdoch delivered his MacTaggart lecture in what seems like a totally different media era, the analogue world. Murdoch's essential theme laid out to a fairly hostile festival audience of broadcasting executives then was that television is an area of economic activity, a business, and that competition is invariably preferable to monopoly. The crowd of TV movers and shakers, who between them owned scarcely a mobile phone or laptop in 1989 let alone the as-yet-uninvented BlackBerry were distinctly unimpressed. - guardian.co.uk
www.guardian.co.uk
BT boss battles BSkyB over charges for sports channels and blockbuster films |Business |guardian.co.uk
With his luxuriant head of collar-length black hair, tanned face and youthful looks, Patterson could easily be mistaken for a recently retired footballer who has decided to make the leap into the corporate world. The chief executive of BT retail, who turns 42 next month, trained as a marketeer, but football rather than cricket has been uppermost in his mind of late. BT Vision was launched in December 2006 with the ambitious aim of attracting 2 million customers, but only 433,000 have signed up. - guardian.co.uk
www.guardian.co.uk
File-sharers TV tastes revealed
US drama Heroes was the most popular illegal download this year, according to research firm Big Champagne. About 55 million people downloaded the show, while 51 million chose to access Lost, the second most popular show. The proportion of file-sharing involving films and television rather than music is continuing to rise, the research shows. - news.bbc.co.uk
news.bbc.co.uk
Thursday 27 August 2009, AM
STV profits fall 84% |Media |guardian.co.uk
As a group, STV reported a 35 fall in revenue, from 75.6m to 48.8m, and an 84 fall in pre-tax profits from 4.5m to 700,000 in the first six months. Operating profit fell 61 to 2.2m while earnings before interest, tax, depreciation and amortisation fell 45 to 3.6m. The company said that the decline was partly due to the sale, in June last year, of Virgin Radio, which had revenue of 11.3m and operating profit of 1.1m in the first half of 2008. - guardian.co.uk
www.guardian.co.uk
Ashes climax watched by a fraction of 2005 audience - Yahoo! Eurosport UK
-
uk.eurosport.yahoo.com
BBC The Media Show 26 Aug 09
downloads.bbc.co.uk
pick a page