Wednesday 30 January 2019, PM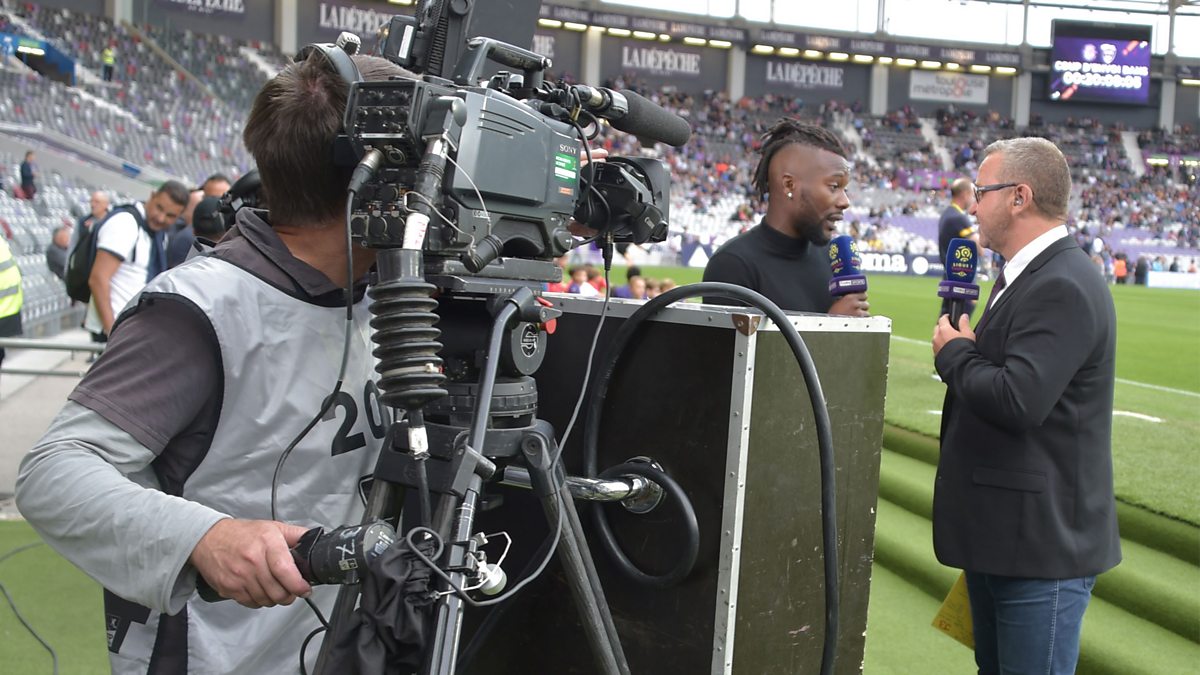 The great TV piracy scandal
BBC sounds music Radio podcasts and this is the media show from BBC Radio 4 it's the biggest priority scam in the world and possibly in history a complex and frankly bonkers tale of geopolitical rivalry between the Saudis and Qatar as expressed through the media or satellite TV all will be explain…
Download MP3
www.bbc.co.uk
Read transript
Assessing the Delivery of BBC Radio 5 Live's Public Service Commitments
X Later, as the BBC concentrated greater resources around its television news channel, BBC News 24, and its website, senior BBC journalists briefed media correspondents that 5 Live's commitment to hard news was being diluted. The circularity of this definition, and the fact that the Corporation and its competitors routinely deploy 'news' and 'current affairs' as if they are common-sense terms and universally understood raises obvious difficulties for those who wish to measure news provision against commitments how can we assess whether the BBC is delivering the supply of news it has promised to deliver if we cannot distinguish news from other types of factual or speech-based programming Fortunately, the language the BBC uses to describe its dedication to news offers additional guidance. - centreforjournalism.co.uk
centreforjournalism.co.uk
Wednesday 30 January 2019, AM
BBC Local Radio Gillard Awards in Derby
Coming up on the radio today podcast this week where in Derby for the BBC local radio wards that gillards + James cridland and what radio can learn from some On Demand television and more classic audio from David Lloyd radio moments archive our usual look through the other big stories of the week …
Download MP3
audioboom.com
Read transript
Tuesday 29 January 2019, PM
Children and parents: Media use and attitudes report 2018
Drawing largely on our quantitative Children and Parents' Media Literacy Tracker, the report provides detailed evidence on media use, attitudes and understanding among children and young people aged 5-15, as well as detailed information about media access and use by young children aged 3-4. Attitudes towards social media, among 12-15s with a social media account 9 TV and social media are important sources of news, but many have concerns about the accuracy and trustworthiness of news on social media This year we commissioned an online News Consumption Survey among teenagers aged 12-15 to better understand their habits and attitudes in relation to news. - www.ofcom.org.uk
www.ofcom.org.uk
Saturday 26 January 2019, PM
When does it launch? How can I watch? What programmes will it show?
Existing BBC Scotland TV programmes will be showcased on the channel including Scottish drama River City which will feature each Monday night at 10pm and will continue to keep its 8pm Tuesday evening slot on BBC1 Scotland. How will programmes on BBC Scotland be distinctively Scottish - www.radiotimes.com
www.radiotimes.com
Friday 25 January 2019, PM
#108 - Social media stars under the influence; DJs on shuffle as Ball, Cox, Mayo, Evans and Whiley launch new shows; Buz
MP3 deleted…
Download MP3
feedproxy.google.com
Read transript
Thursday 24 January 2019, PM
The SVOD Report: Charting the growth in SVOD services across the UK | BARB
- www.barb.co.uk
www.barb.co.uk
Thursday 24 January 2019, AM
Media Masters - James Ball
Media matters with Paul Blanchard welcome to media Masters series of one-to-one interviews with people at the top of the media game Samsung by James Ball investigative journalist and author parts best numbers involvement in WikiLeaks is reported for a wealth of broadcast and print outlets includin…
Download MP3
www.buzzsprout.com
Read transript
Wednesday 23 January 2019, PM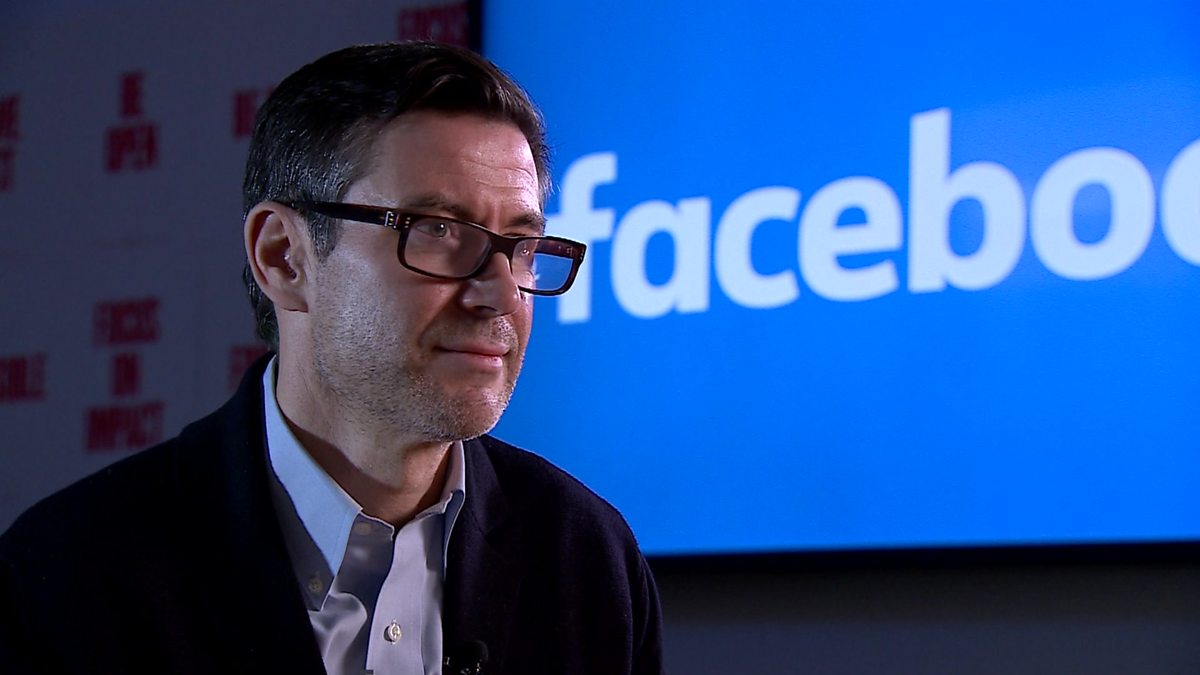 BONUS Facebook's Steve Hatch apologises for distressing content about suicide on Instagram
BBC sounds music radio podcast the media show from BBC Radio 4 many of you will have seen a horrifying story leading news bulletins and front pages over the past 24 hours is the story of Molly Russell a 14-year-old who took her own life after extensive exposure to images and videos of self-harm on…
Download MP3
www.bbc.co.uk
Read transript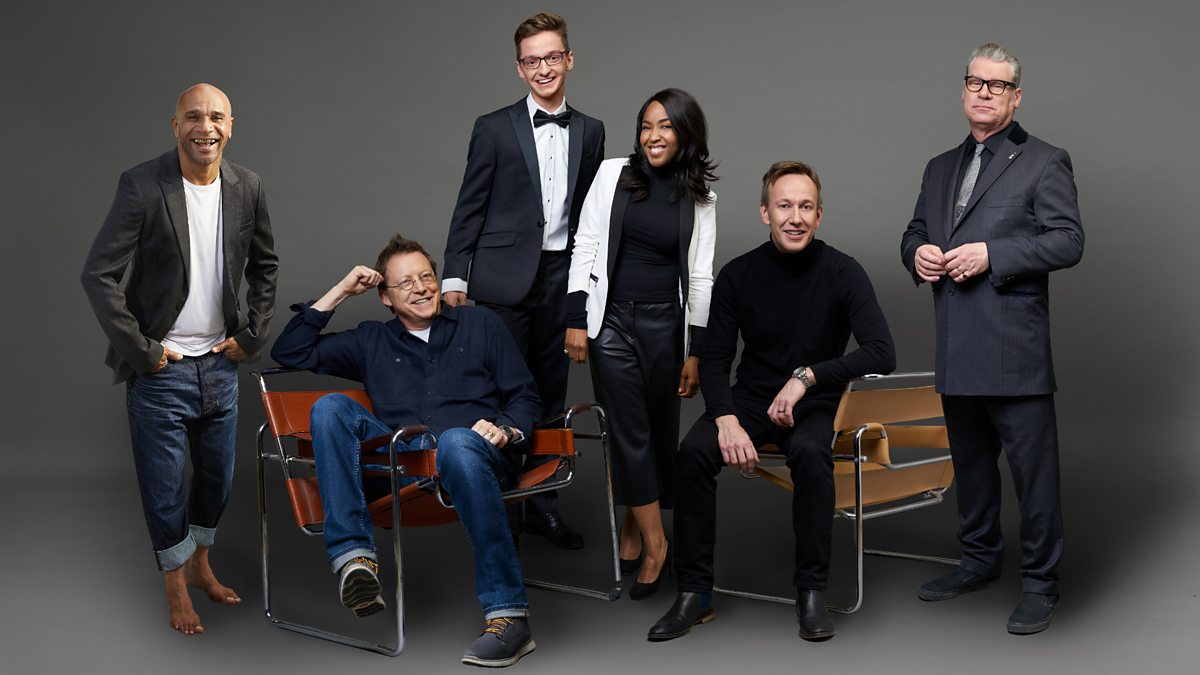 BONUS Do we need another classical music radio station?
BBC sounds music Radio podcasts and this is the media show from BBC Radio 4 right now from Steve Parkinson the managing data about National radio stations in the UK this week that its launching a new classical music station called Scarlet their big star sign is Simon Mayo Simon Simon forgive me St…
Download MP3
www.bbc.co.uk
Read transript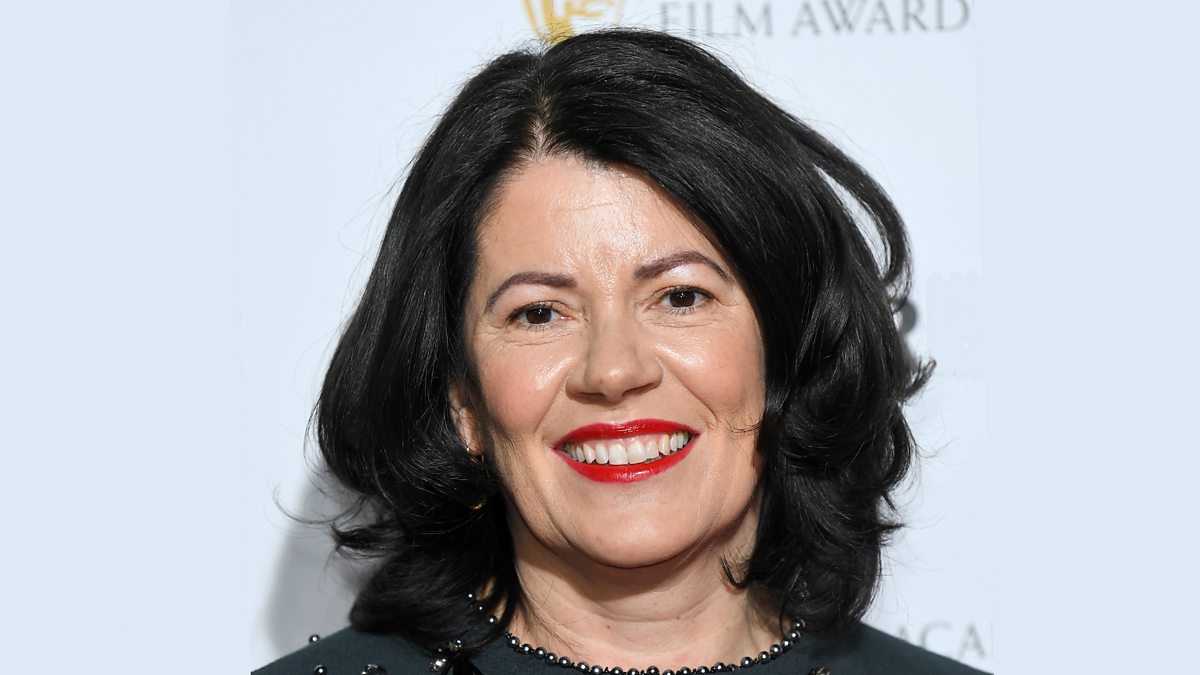 BONUS Dame Pippa Harris on Call The Midwife and the TV industry
BBC sounds music Radio podcasts from BBC Radio 4 on the podcast I'm here with Dame Pippa Harris it we talked on the live show without call the midwife. You are the brains behind it in your own words. What was made it successful, but the person actually I think it's a genius behind it is Heidi Thom…
Download MP3
www.bbc.co.uk
Read transript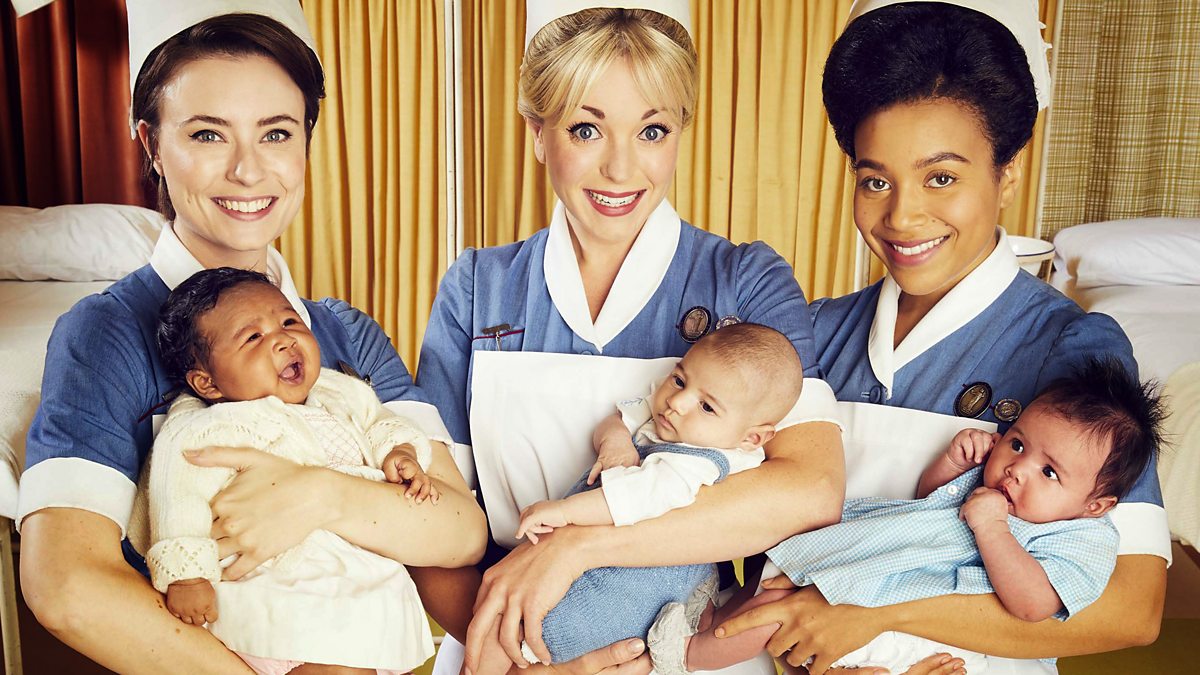 How Call The Midwife became a global hit
BBC sounds music Radio podcasts, this is the media show from BBC Radio 4 know that one of my New Year's resolutions is to ensure that any reference we make on the show to Netflix is tempered by a reminder that watching live on good old Terrestrial TV is still more popular than streaming in this co…
Download MP3
www.bbc.co.uk
Read transript
Wednesday 23 January 2019, AM
Virgin Radio bosses on Evans breakfast show
The radio Today programme with broadcast bionics innovative solutions for creative radio people Stuart Clarkson coming up shortly by Marty will be here to look at the big stories of the week including news of Barras new classical music station to Scala radio with Simon Mayo and we'll hear later fr…
Download MP3
audioboom.com
Read transript
Monday 21 January 2019, AM
Media Masters - Elizabeth Day
Media Masters with Paul Blanchard welcome to media masters at series of one-to-one interviews with people at the top of the media game today by Elizabeth Dame award-winning author journalist and podcast it since the first column in the Derry Journal aged just 12 years old. She is written for a n…
Download MP3
www.buzzsprout.com
Read transript
The Media Podcast #1: BBC News Cuts, Freeview Connect
Hello producer Matt here with a quick message before we start today show firstly. Thank you for choosing to listen. We've been overwhelmed by the messages on Twitter on Facebook and of course the Old Media talk page if you've stumbled across this for the first time you can subscribe using the link…
Download MP3
feedproxy.google.com
Read transript
The Media Podcast #2 - Robert Peston Michael Woolf go off-message
Hello, this is producing Matt and thanks for downloading the second of six Media podcasts that we are according to promote our Kickstarter campaign to secure the show long-term and I'm delighted to say that the campaign is now live so if you want your regular fix of the media podcast to continue g…
Download MP3
feedproxy.google.com
Read transript
The Media Podcast #3 - John Oliver and World Cup take over the US
Hello podcast vans Matt here with another message before this week's programme first of all. Thank you so much to the 50 or so people that have already pledged to our Kickstarter campaign to fund a year of the media podcast between you we have raised a fantastic £2,000 that's on the totaliser so t…
Download MP3
feedproxy.google.com
Read transript
The Media Podcast #4 - hacking trial verdicts, Rising Star US
The media podcast is a PPM production and not affiliated with the Guardian in anyway. We've just throwing some more very unique rewards onto our Kickstarter page, if you haven't already pledged or would like to swap the reward you've chosen to one of these new ones you can just go to the media pod…
Download MP3
feedproxy.google.com
Read transript
The Media Podcast #5 - Radio 5 Live reshuffle and kids' TV tax breaks
Hello producer Matt here with one final message about our crowdfunding campaign our target is £9,000 to bring you a year of programmes were currently at around 3 and a half thousand pounds to that gives us until Friday less than a week to raise. Just over 5000 otherwise there will be no more editi…
Download MP3
feedproxy.google.com
Read transript
The Media Podcast #6 - BBC levels the playing field, George Clooney apology
Hello everyone producer Matt here one final time to say thank you. Thank you to everyone who pledged whatever they could to our Kickstarter campaign. We've been working hard behind the scenes to find an extra wedge of cash from last minute sponsors, and that's pushchairs the final mile to the fini…
Download MP3
feedproxy.google.com
Read transript
#7 BBC News Cuts, Murdoch bids for Time Warner
Hello, I'm only man and on today's show the BBC Trust paints that the closure of its use channel is not a done deal + more cuts at the be this time in use as Panorama loses its staff but there appears to be an investment in digital jobs and Rupert Murdoch has his sights on Time Warner as a new sea…
Download MP3
feedproxy.google.com
Read transript
#8 RAJARs, Sky Europe NYT app confusion
Hello and welcome to the media podcast I'm only man on today's show brands win Big in the latest radio listening figures BSkyB aims to become Sky football that mean for customers in Germany Italy and the UK former athlete Lord Coe withdraws from the race to become BBC Trust chair that is political…
Download MP3
feedproxy.google.com
Read transript
#9 - Scotland debate update, Company magazine closes, Edinburgh preview
Hello and welcome to the media podcast by Molly man on today's show as details emerge of the second televised debate on Scottish independence will discuss how the UK media have handled the issue so far and what might be in store for Scottish Indies next year also on the show the latest magazine ci…
Download MP3
feedproxy.google.com
Read transript
#10 - SPECIAL: Guardian Edinburgh International TV Festival 2014
Hello and welcome to the media podcast this week coming from the Guardian Edinburgh International television festival, I'm only man and I'm in a room in the Edinburgh conference centre. Everyone has a glass of wine in their hands there a lot of people casually holding twiglets coming up on the epi…
Download MP3
feedproxy.google.com
Read transript
#11 - Save Our Sources, Next Radio Conference - The Media Podcast
Hello and welcome to the media podcast my name is Mick Wallace on today show the police uncover the sun journalist sauce by going to his phone company and asking for his records which were Julie handed over how on earth can do in this protect their sources in the digital age and also we're gonna f…
Download MP3
feedproxy.google.com
Read transript
#12 - Trinity Mirror payouts, Emma Watson hoax - The Media Podcast with Olly Mann
Welcome to the media podcast I'm only man on today's show trinity mirror settles disputes with 10 phone hacking claimants, but why is it taking so long for them to tackle the problem? What is the domain for Piers Morgan another week another internet hoaxes threats to post private pics of Emma Wats…
Download MP3
feedproxy.google.com
Read transript
#13 - Viacom invests in C5 / MIPCOM preview - The Media Podcast with Olly Mann
Welcome to the media podcast I'm early man on today's show via, investing in the UK with their recent purchase of Channel 5 but will more money and closer ties with the US help build confidence at the broadcaster. Sky News may face a difficult Ofcom enquiry into the death of Brenda Leyland we aske…
Download MP3
feedproxy.google.com
Read transript
#14 - Radio Festival 2014 SPECIAL - The Media Podcast with John Plunkett
Hello, I'm your guest house John plunkett where live at the radio Festival 2014 from Salford Media City UK well, actually is The Lowry the theatre opposite Salford Media City UK all the news gossip and scandal scandal for the annual event in the company of radio programme makers and podcast as a l…
Download MP3
feedproxy.google.com
Read transript
#15 - RAJARS, Vice Media plans, Whisper scoop - The Media Podcast with Olly Mann
Welcome to the media podcast by Molly map on today's show the quarterly radio ratings it in will crunch the numbers from the latest Rangers and tell you all you need to know about the state of UK radio voice hits 1 million subscribers on YouTube but as a company with profits expected at half a bil…
Download MP3
feedproxy.google.com
Read transript
#16 - Radio 1 to launch iPlayer channel, BT wins access to Sky Sports and the TV ads going viral for Christmas - The Med
MP3 deleted…
Download MP3
feedproxy.google.com
Read transript
#17 - Dapper Laughs, Fake Sheik, Julia Davis at Breakfast - The Media Podcast with Olly Mann
MP3 deleted…
Download MP3
feedproxy.google.com
Read transript
#18 - Kids TV tax breaks, Times profit shocker - The Media Podcast with Olly Mann
Welcome to the media podcast I'm Holly on today's show a welcome tax break for live-action shows on kids TV Vodafone looking to Splash the cash but can it keep BT advert cost of time terms of profit for the first year since 2001 and as the Guardian prepares his annual top 100 we speculate on some …
Download MP3
feedproxy.google.com
Read transript
#18 EXTRA - Women in Film and Television Awards 2014 - The Media Podcast with Helen Zaltzman
MP3 deleted…
Download MP3
feedproxy.google.com
Read transript
#19 - Sony's PR Disaster, Serial breaks records - The Media Podcast with Olly Mann
Welcome to the media podcast I'm only man on today's show Sony cancelled their North Korea comedy after being hacked and then those terror threat will ask our resident PR Guru what they can do to get back on the front foot will react to the end of serial the podcast that broke download records Cha…
Download MP3
feedproxy.google.com
Read transript
#20 - Predictions 2015 - The Media Podcast with Olly Mann
Happy New Year folks and welcome to this new year edition of the media podcast I'm only man on today's programme. It's our 2015 predictions special we talk to those in the know about their expectations for the year ahead in media and yes will hold others to account for what they said would happen …
Download MP3
feedproxy.google.com
Read transript
#21 - Charlie Hebdo coverage, TV Debates, UTV sales - The Media Podcast with Olly Mann
Bonjour je suis Charlie and welcome to the media podcast on today's show 5 million copies printed and counting Charlie episodes grief stricken start producing issue their colleagues would be proud of we talk about the media coverage of this complicated story plus tv, leadership debate. Will they h…
Download MP3
feedproxy.google.com
Read transript
#22 - The Future of News, Radio Academy woes, Page 3 - The Media Podcast with Olly Mann
Welcome to the media podcast I'm only man on today's show the future of news as the BBC ones of bleak times ahead for the world service without more funding whilst Emily Bell thinks that journalists and editors should be working more closely with their social media teams the Radio Academy faces a …
Download MP3
feedproxy.google.com
Read transript
#22B - Do We Get The Press We Deserve? Matt Kelly - The Media Podcast with Olly Mann
Hello and welcome to this bonus edition of the media podcast who we're back with a proper show next week, but in the meantime we wanted to play you something we found really interesting it's an event called do we get the press we deserve the night was hosted by Miranda Sawyer. Is it was in the lat…
Download MP3
feedproxy.google.com
Read transript
#23 - Premier League rights, ITV ratings, radio listening figures - The Media Podcast with Olly Mann
MP3 deleted…
Download MP3
feedproxy.google.com
Read transript
#23B - BBC World Service's Owain Rich on Drones - Media Podcast with Olly Mann
Hello and welcome to another bonus edition of the media podcast we're back with a proper show next week, but in the meantime take a listen to this Owen reach Innovations producer with the BBC World Service he spoke to the media podcast about his particular area of expertise drones those little min…
Download MP3
feedproxy.google.com
Read transript
#24 - Oborne vs The Telegraph, Radio Academy changes and Guardian hustings - The Media Podcast with Olly Mann
MP3 deleted…
Download MP3
feedproxy.google.com
Read transript
#24B - John Waite on presenting - The Media Podcast with Olly Mann
Hello and welcome to another bonus edition of the media podcast this week marks the end of the long-running Radio 4 Series face the fact that consumer investigations show which has been on the air since the mid eighties and was presented by John Wade and he just happened to be talking about his cr…
Download MP3
feedproxy.google.com
Read transript
#25 - Clarkson's third strike, British Press Awards - The Media Podcast with Olly Mann
Welcome to the media podcast I'm Ollie man on today's show Clarkson Clarkson Clarkson also on the show is the chair of the BBC Trust pulling the plug on the BBC Trust at the British press Awards we discuss the winners and losers Snapchat how did genital sharing app get to be worth 15 billion dolla…
Download MP3
feedproxy.google.com
Read transript
#25B - Radio Days Europe 2015 - The Media Podcast with Paul Robinson
Hello and welcome to a special edition of the media podcast coming to you from radiodays Europe in Milan Italy I'm Paul Robinson the annual Festival for the radio industry is now in its sixth year and post delegates from across 32 European nations and about another 30 or 2 countries worldwide with…
Download MP3
feedproxy.google.com
Read transript
#26 - What is Top Gear's future? - The Media Podcast with Olly Mann
Welcome to the media podcast I'm falling on today. So it's the end of the Affair as Jeremy Clarkson leaves the BBC where will it go as the UK general election campaign gets underway Paxman this is the broadcasters have been terrible negotiators. Is he right plus. There's a new editor of The Guardi…
Download MP3
feedproxy.google.com
Read transript
#27 - Seiken's legacy, Periscope up... Snapchat down - The Media Podcast with Olly Mann
Welcome to the media podcast I'm Olly Murs on today's show Jason Secombe exits the Telegraph Victoria derbyshire's new shows starting this week. I catch up with the launch editor Louisa Compton on moving from live Radio 2 Live telecast election coverage update talk of YouTube's new monthly subscri…
Download MP3
feedproxy.google.com
Read transript
#28 - BBC3 move postponed, Adblock Plus - The Media Podcast with Olly Mann
Welcome to the media podcast I'm only man on today's show BBC3 won't move online until next year. It's controller says but with the trust not reporting back until the autumn are they jumping the gun a course in Germany rules against newspapers in a case on ad blocking software yes, it's part 76 of…
Download MP3
feedproxy.google.com
Read transript
#29 - Election 2015 SPECIAL - The Media Podcast with OIly Mann
Welcome to the media podcast I'm only man on today's show is out Akon guess what the election coverage it was the first BBC coverage not ATV centre 450 Paxman reunited with his former Newsnight charms on Channel 4 sky sentinel students to cover results on their smartphones will discuss how they al…
Download MP3
feedproxy.google.com
Read transript
Episode 30 – Phone hacking payouts, RAJARs, falling ITV audience – The Media Podcast with Olly Mann
MP3 deleted…
Download MP3
feedproxy.google.com
Read transript
#31 - Broadcast Backs the Beeb, Lineker's BT Transfer and Creative Week 2015
Hello and welcome to the media podcast I'm Olly Murs on today's show broadcast get off the fence and backs the BBC in its charter renewal talks the magazines news editor Jake kanter tells us why with all the gossip from creative week and Kang Gary Lineker boost BT Sports ratings plus there's praye…
Download MP3
feedproxy.google.com
Read transript
pick a page