Read this: Telegraph saga, Newsnight trim and Bauer re-brand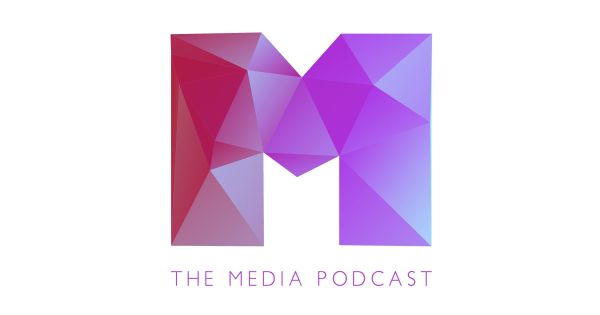 Download MP3
shows.acast.com
Telegraph saga, Newsnight trim and Bauer…


Are we going to fill of the UK's energy challenges equinor is looking at the broader and if you picture from wind power to boiler and gas and carbon capture and storage creating new jobs and thriving Communities Together with today and tomorrow find out more at equinox.co.uk Abba voyage is a concert like no other and the perfect best experience out of this world said that I said the Guardian it has to be C2 Bieber me Rolling Stone UK at the arena, London book your tickets today at abbavoyage.com.

Play Welcome to the podcast I'm at digging on the show this week.

What's been going on S4C and when she comes interfere with the media not going to Abu Dhabi will stay clear of editorial at the Telegraph is that even possible to discuss it all of this plus the news like cuts there been confirmed and in the movie quiz the headlines.

That's all coming up in this edition of the media podcast this week.

Everyone's Favourite madman, Elon Musk had tough love advertised as free next.

Can you times the whole world or know that they've advertisers killed the company before adding if someone's going to try to blackmail me with advertising blackmail me with money go fuck yourself Netflix have been accused by Ofcom and he said you're waiting the Threat of new streaming laws, are the regulators chair Michael grade will speak at the voice of you Emeli Sande conference on Wednesday and said the streams for attempting to frighten life.

Body by claiming that they will need to purge content from their platforms to avoid falling foul of the new laws and a producer music library scanning to the Spotify stats today as the plan is revealed its annual audit on consumer usage Innovations including video message from your favourite music artist of the Year thank you for your listening that maybe you get one for me next year after me being your favourite pop the London podcast Studios we welcome back meteorite and hello hello.

How are you? Have you been watching? I have used the new version of squid squid game the challenge so it's real life squid game and yeah.

I went to the screening of the first episode last week.

I think it was now and I loved it have say it's the scale of it the game play Just attention to detail and the backstories of the contestants great casting is really well.

Cute you know from a TV can't of you having that many you know over 400 contestants.

It's just extraordinary but aside from the scale.

It's just going to watch and it's you know really well edited as well as the UK and the garden Productions between the two of them and yeah, it's it is epic.

I mean it's doing I think it's got about 20 million views in the first week worldwide and 2 million after 5 days are going to bars in the UK hit the barbed streaming exactly 4 million post Meghan Markle and no one on you know squid game.

For an Unscripted show obviously clowns been out a couple of weeks, but it's doing you know it's almost double what the Crown is doing for an Unscripted show to get that kind of level.

I mean there must be very very pleased Netflix as a little bit of this research.

We have a bit more quiz show in fact.

It's got a pretty encouraging for that.

It was hugely expensive to make the drama.

What more can we do this and studio Lambert the garden with their background are pedigree with the ones to take it on and make that happened it was so you know there's a big it was a big ass, but I think they would let you know the people to do it, but it is really interesting I mean.

I'm so old I can remember talking to Netflix UK when they wouldn't do those be kind of entertainment shows but they have and they've done them really well, and it's set a new bar.

I think you know in those big kind of reality I mean it.

Cannabis going to be amazing, I mean for me it lends itself to a location-based entertainment deal to happen.

Look like Crystal Maze you know so viewers can go and immerse themselves in it now.

They showing it can be played by real people not get shots biscuits.

They could do that you can buy in Exeter are we got headache emotional to get our George George have you been watching? I have probably about halfway through the amazing.

I just think whoever has been in charge of casting that show what a great job they yeah, you can imagine if you were one of the kind of the Casting exact and you brought in 10 people in there all done before they leave it at the time, but it is the way that they come and got these this character arcs.

Are you think I'm the villain and

Like them and give it all for the game and it is genius lasted very very very well.

I go and watch it on Netflix in I'm a Celebrity this year lots of radio nausea folk.

Yeah, obviously Sam Thompson hits radio station relevant podcast marvins in there obviously capital and heart.

Is there another presenter from another radio station slightly more controversial than sound Marvin Lucie cave your heads up our podcasts at ballet really interesting piece in an immediate leader about why I'm a celebrity that actually reality shows in general.

Love a radio and podcast host and it's because I got those skills of communicating with the audience having that kind of compassion and understanding of what is going on in people's lives and being able to connect with people and doing that on a day-to-day basis and really having a personal unique intimate relations.

With the audience at really only radio and podcast can do it translate so well when they're in the camp obviously with the camera.

It's pretty quickly without the millions watching at home.

They just make the best series 1 Tony Blackburn to the north florists in amazing, and I think Sam could you pretty well, I did enjoy some mentioning the British podcast Awards listeners choice background in that so has been paused and Jessica has appeared at the main character in system that concerns about editor influence of misplaced this because of his beard isn't it Tara yes, and it's having such a saga.

I don't know if you've heard James Martin's book really good and it is a saga as you say there is now I don't think the deadline is tomorrow, isn't it?

When they are supposed to finalise everything and but it's got it's got politics in it.

It's got you know big money.

It's got Middle East money.

I think the thing is Lucy Frazer has said that she might intervene on the grounds of public interest intervention notice, but it seems like the supporters off if they're going to Abu Dhabi cash that kind of gone.

Please go to the Telegraph on our behalf.

He's been somewhat roughed up by the by Fleet Street has he thought this would be determined aren't they want to but I think the ticket when you've got the mail.

Obviously as an interested party it because they want to buy it as well and David Montgomery so it's not really surprising if other you know interested parties.

You have their own newspapers are so don't have a particular point of view on it.

But it's influence that's that's the key is about influence and politics and foreign money and where will end up and it's just an extraordinary.

Isn't it about a newspaper in a time when you think that newspapers are declining but their perceived political interest is considered very important to people a lot of money.

They talked a lot about the potential for it to work overseas, so taking a sort of soft right-wing a paper ticket to America well.

She has lots of very very right wing press that does quite well business in bower.

Does everything working every market.

Can you can you easily take a brand and drop it somewhere else? I think you're Bower The Bower model is weird and International Business but as it stands there isn't too much crossover with the brand.

So you don't really have Absolute Radio Germany or Absolute Radio Poland

I think you are Moseley different each market player has their own is brands that are allowed to do what they do best and the Cannabis Energy is at 11 and that's where you can really feel the power of being an international organisation so like turkor platforms innovation whether it's products even from a commercial point of view there's there's kind of the ability to have a a strategy which six beyond just one nation.

So there are massive advantages to it and you can really have leverage.

You know the international scales there yeah, very different I suppose they can take him one of our brands and putting into one of the countries that said podcasts are a space where especially with the translation abilities are available and all these days.

I think is a really interesting space where which we are looking at so you know there are there are things easier to test out on a podcast that is a radio station with the Telegraph

Just been roughed up once you become an owner you become untouchable really know sometimes sometimes they do I mean I've just had remember you know when I to work on the Daily Mail and obviously writing about telly writing about media sometimes it does crossover when it comes to something like this.

There's a different some different platforms now.

You know it's not just newspapers.

You have got podcast they got video so no one really the disinterested party writing about media these days.

I've got something in the game over S4C the Guardian have reported on Thursday the Welsh language broadcast has been the subject of a scathing letter by former head Sean Doyle early this year after bullying something she denies doing with the letter says well.

I mean it's it's it's it's contentious and for me.

It's all day.

Speak to a wider issue about what's going.

Intellivision there is I think FilmOn TV and film charity.

I've done quite a lot of work on this about perceived bullying and how you manage staff within a fast-paced media industry.

I think he's really bored and I think it I think it's speaks to that.

I think it's because the lightning rod.

I would say perhaps for that as well.

You just forces so taxpayer-funded of similar to the BBC the money comes in the sort of rounded roots back through to them.

I don't get involved with the BBC headlines for them talking about what's happening in in Cardiff and it doesn't seem to be stopping anytime soon.

It's interesting what you search you because what you said about it.

Is it? Why is it not getting as much coverage because it is you know it's publicly funded and the same local radio.

BBC local radio and whether or not because it is outside of the sort of London bubble it perhaps.

I think doesn't get the attention that it should have done and I know I think broadcast magazine has quite a bit about S4C as well, and I think it should be spotlighted.

You know just because it's in the reasons that you know or in a nation that doesn't mean that it isn't important and I would like a radio and anything about the culture and the funding I think is really boring it should be hard as it should be looked at and investigating somewhere something you know we see that you trust came apart somewhat when she was faced with a BBC local radio journalists, it's easy to ignore outside London but I think it's that we work with a lot of advertisers and a lot of them.

Media app planners and the media strategist owners created they based in London and typically get the tube to work and that means you don't listen to radio on the morning sometimes.

Would you come across that where we're going and talking about breakfast shows or were talking about stations that have millions of listeners and you get a reaction is there barrier that many million so I think there is that thing where we are.

We do the London bubble in and innocence but actually you have to look a bit outside the remaining something sometimes you realise what the nation is doing little see some your own thoughts.

I like sure everybody can she was everything this way and that's it.

I think it's a wider point about this switch over to you now switching off the old school broadcasted TV signal they getting rid of linear channel.

Leaving over to internet TV and there's still a big percentage of the population who won't be able to do that for whether or not it's they can't get the signal or not.

They can't afford the streaming and it's quite difficult to remind some people some TV executives that there are people out there who are going to be affected by this and it is supposed to be talking to the next charter ITV in a Channel 4 if they don't take account of what people are on the ground light with local radio about 6 million people listen to BBC local radio talking about that actually and thought about and I know about how we should have managed this migration over to internet TV but you ignore that grounds of public opinion at your peril really.

We must always remember that especially when when cost of living is ASDA closed it is for younger people who want to get into Media it is now probably harder than ever down to London take that you know internship that doesn't pay very much or do that because of junior gig and actually amazing title across the UK and and stations in in Scotland in a history of Manchester so you across the UK but we find with and that your big supporter of the young audio Awards which is another word for young people across the UK and we find that you're such amazing Talent and it's from all across the UK and often it can just be and I've done some stuff screen skills and getting bursary just for wet weather gear or just get down to London SE4 no edition autumn, Manchester wherever they still seem like minute amounts of money and a 4 billion lb you know UK TV industry.

That's if the TV so but

The reality of life for lots of people affected by the change in consumer behaviour well, that's what they're saying is Muse Knights going to be cut to thirty minutes.

It was revealed on Thursday import due to the licence fee freeze also declining audiences and had 30 jobs are going particularly the people who make packages for the show and it's going to be left to be more interviews and Panel discussion.

We said you haven't that program most nights someone that works going to reappear is the BBC News investigations unit a right to make this cuts the show down to about €300,000 a night I can see I can see why they would do it because I must of cost benefit analysis point of view but there is something about that program.

Isn't that particular in the news community within journalism, it's broken so many amazing stories over the years.

It's we have the heritage.

Amazing customers that have 60 should 60 people work on television that only through 2000 people watch A Night having to make that kind of cool.

I know they have to because of the licence freeze I can see why on paper they need to do it but but I think it's sad because I didn't kind of journalism and I know the Landscape is changing where in the world of tick tock and breaking news and we can see him using different ways and they are the BBC are looking to get younger audiences and get him going into news then you have to think how do they get across because putting on into tiktok news half an hour longer coming along show bit more by breakfast Panorama that the pops up.

Can I sorted out there are other places for this to go about sometimes that we must protect you smile costs, but sort of protecting it.

Italian and maybe you know maybe reducing it's only about 10-minutes and actually is Debit and I said they've managed to keep it 5 days a week and it this store is been going on for years ago will Newsnight be asked and they have to their great credit managed to keep it 5 days a week and make it half an hour and you know who knows it might reinvigorate it, but it does seem still sad would she mentioned the podcast to potentially the reason that these changes are happening because a lot of people get from getting quite right high-fibre medium quality conversations in podcasts at 10:45 to consume some politics.

They can get at 17 when the newsagents drops absolutely that's the case.

I'm sure there are people that you know what to consume newsagents and use night but

There are still so many options available to consumers.

I think everything is well.

Obviously the BBC has to continually think about the demographics of our audience are they want to reach for their sustainability plan forward and you're looking at who's watching use night.

Where as that can have that 5 million that they going to save and where it can be reinvested into digital a lot more how that can attract an audience not reaching quite as much television so I think that's probably a big part of their thinking but that the political landscape right now is doing so incredibly well and I'm in there for five massive massive podcast series in that space that he said I'm sure people listening on their way home from and then at 10:10 p.m.

They're watching this weekend yeah.

Yeah, yeah, it's just the way that is whether the ratings are the same in a row.

Show me the last 10 minutes people look for in that often when you think about you tonight.

I'm not like I'm having a downer on well produced packages of the making of the things people remember offer the studio based jousting which will still remain after this of the UK's energy challenges equinor is looking at the broader and if you picture from wind power to boiler and gas storage and delivering the Broad energy mix we all need today and tomorrow find out more at equinox.co.uk Abba voyage is a concert like no.

And the perfect best of gift experience out of this world says the time he says the Guardian it has to be seen to be believed says Rolling Stone UK join us at the avarina, London book your ticket voyage.com.

What impact Orange Order here for some more Stories Channel for a chief exec and Alex marland said that the ad slump is worth in 15 years that she was speaking to a culture media and sport Select Committee on Tuesday not a surprise, but that's all it takes us back to the 2008 financial crash which seems sort of epic in scale may be people surprised that it's as bad as it was that would be there will be an uptick in people like summer with much more optimistic about this the queue for and it hasn't really happened as they as they hope so you know we'll put it into talking about having to tap into their was it 75 million credit facility.

That's the singer I mean I've spoken to a few producers and they are pretty annoying to put it mildly one of them in particular a very senior one.

I've haven't seen him so angry for quiet actually access to the money.

It doesn't really have any impacts for them other than cats politically to you.

I think it's been the communication as well.

They feel that channel 4 was not as perhaps if they felt that they could have been about what was happening because I can you turn on point of view that perhaps they you know what sort of learning and hoping that things would improve but obviously it's a regular source of of work for them and they're just not commissioners much.

I think is Alex said to the committee the commissioning of matches.

They would now and they're production companies which are the small ones which are suffering because you know BBC is cutting back to clean daytime as a couple of stories.

Facts about them losing some shows couple of India which have closed down because there isn't that same opportunity available, but I think people will be understanding of Channel 4 if they communicate it and I think that it unfortunately as well.

You got salaries.

You know you got Alex's salary was quite a lot of headlines being the for people to stay or exactly but not looking bad time for them as well.

You know grabbing the headlines, so there's of Hendon from all sides and that's why Alex has asked you know you're going to be staying and she gave the that out as long as relevant to the business most of the rivers run through.

People exactly troll isn't an exact so it will be interesting to see how they come out of how to make come out of that stuff this year and play radio of visibility Freddy one husband is the cryptonight of advertising.

It's not even when times are bad.

It's when you don't know what is next that is the thing that is all the most challenging thing with the market is from a media any perspective.

It's it's raining because you we know that the researchers there that if you continue to advertise in difficult times you see such huge benefits in the long run and the market share games that you can make it faster than your competitors and a massive Lisa and is an immense amount of research around it.

It has been difficult time for pretty much all traditional Media but I I do also feel like there's been a sense of more stability in Q4 and obviously going into the new you have to hope that we don't have more societal and political who a chaos which you know right now.

He's never sure thing but I do get the sense that things are becoming a bit more stable.

There is more common in the media and advertising in markets and I'm quite quietly but not to go out and about q1 and all of next year.

I think we're going to the whole markets.

Just going to calm down a little bit of organic logo slightly back to us two things change change that we've got a new corporate plan for immediate and you put me in a lovely day YouTube audience there you go.

New branding across with Paragon personnel changes lost the only of Northern Ireland what's the part of land prices to park something quite a while and you're taking down of stations from satellite and cable TV platform leaving them on Freeview app and take them I had an amazing things in my business.

It's going onto the digital TV PT III wrote the start down cos I thought you might bring it up.

It's it's it's very low the end of the percentage of already listening done on all digital television is 4% chance now the amass adoption of smart speakers has completely changed the audio landscape and that is a huge growth area wishing it come incredible.

With my smart speaker listening and advertising point of view and a broadcasting if you were opening up the opportunity to do some really really interesting things whether it's fun Kids offering spin-off station to the office Renovations whether that's an Advertiser being able to create a really relevant personalised customisable message or actually really amazing until advertising where you can interact with an add-on add it to shopping basket or order it to your house so smart speakers are this amazing task force radio in the late 90s and early noughties kind of pre debut distribution asthma Holland and just a great way.

I'm getting my on digital box and some of the radio station is it appeared on their on their for the first time like previews sticking around?

Huge huge huge growth in in in digital devices is so exciting but I think that new brand kind of quite exciting year ahead for the business.

There is a lot of change a lot of positive digital change as well can have a big leadership product which is Which is coming next see if you can really really excited for both listeners for the station to advertise is going to be a hopefully a big game changer so I think next year is a very very exciting yet and it's new brand is going to be lovely waiter to kick off 2024 with a cake will see what that is.

Yes, ok.

That's just over the media quiz this week entitled the flying Prince so I'm going to mutton meaning of a media story under my breath least you listen very closely and tell me what the hell I'm talking about it's the best of 3 so buzz in with your name.

You know the answer as a Georgie

Yes, and sorry will say the last time was on the battle for the bottom.

Let's play the fine print number 1 Netflix less than 20 Tara what's going on with this is about how much are original content or links owns, and I think it was with a thing it's on 10th London actually which I was doing session at this week Netflix basically said that they actually own Les original content now and then I think it will be 50% is now down to about 5% basically saying we don't want to own everything independent producers.

So please come and do you know work with as you know I think that is the sort of

From from that that they're not wanting to just own everything point to you right number to the Guardian has struck a TV doesn't let you deal with Sony TV entertainment.

I think it was Wayne garvie.

Who did the deal basically a first-look deal on any of those sort of stories that doesn't mean to say I think you won't find God in Genesis you know but can they just go on and we'll have a bit of that.

I assumed I assumed I haven't seen the fine print of a little but

Yeah, it's basically to develop it into long form content you know put it into a series or films or or because there was something wasn't as I saw someone who tweeted a PC do about buying condoms or something is going to be a series Chris there a different way now.

They got the big glass play.

I'm no longer going to be paying their writers purpose on syndication deals.

Just give me a hopefully big deal up top and they paying them out and then I'll have to pay them for the place across the world is writing has become to write a strike in America find new ways to serve to pay for content is 100 episodes.

Are you out there? And it was a good way of getting visitors.

Meant you get you know you kept getting paid for it so for some rice as you know it's going to be really annoying someone said to me earlier the the midsummer mortgage kind of aspect which writers like you know them often repeated shows and they get six keep getting payments the only thing of course.

It is hoped that the strikes has changed the Landscape a little bit but streamers playing the peanuts and there's some people my tiktok companies in America and shares his earnings from Netflix on it's nothing peanuts changes.

They all think about the jobs.

Yeah, that's what we don't know what this if you did Bigger by out that they are being paid we don't know how much that is but you can see why they done it because it's going global and so it will be expensive so that will keep an eye on that you finally it send it to The Heights of winning the media.

Thank you self medicate a new first look deal variety broadcasts 1000 Society substack.

Wherever you find those days, the only thing I suppose I should say if you're interested in Sam Thompson and everyone so when I'm a celebrity get in touch with at Hits radio get in touch feels like staying relevant is brilliant podcast and of course racing offers.

It was a great personality anyway, but I think you know I think it's definitely thank you Philip for 2024 remember you can get 25% off your first booking at this lovely place when you use the code and media pod at the London podcast studio stop.com that's a media pod at the London pop.com for 25% off wine.

Are we going to the UK's energy challenges Ecuador is looking at the broader and if you picture from wind power to boiler and gas and carbon capture and storage and by delivering the Broad energy mix we all need today and tomorrow find out more it will UK export finance support get paid when exporting markets finance or insurance between 20 and 26.5 billion pounds of government bank trade finance to support UK exports learn how we can help you win export contracts fulfil order.

Get paid search UK export finance.
Transcriptions done by
Google Cloud Platform
.
Lots more recommendations to read at
Trends - ukfree.tv
.
Summaries are done by
Clipped-Your articles and documents summarized
.