Try Joost

Brian Butterworth published on UK Free TV
Joost
, the new TV-on the internet service from the creators of Skype is looking for people to try it out.
Joost is a new way of watching TV on the internet. With Joost, you get all the things you love about TV, including a high-quality full-screen picture, hundreds of full-length shows and easy channel-flipping.
Joost offers heaps of free TV content which is provided on-demand. The service works on Windows XP, Windows Vista and MacOS.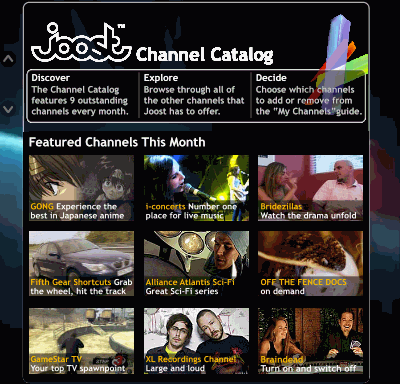 If you would like to try out the service, please post a message below - ensure that you fill in your email address and name!
And when you've got it running, tell us what you think!
Comments
Your comment please