Recommended reading
And here are the daily recommendations for developments with Freeview, Freesat, Freesat from Sky, Digital radio, free HD and online viewing. Summaries are done by
Clipped-Your articles and documents summarized
Friday 13 January 2017, PM
BBCWW, Cohen form funding initiative - TBI Vision TBI Vision
- tbivision.com
Why the BBC will struggle to make iPlayer as good as Netflix | Media | The Guardian
- www.theguardian.com
Wednesday 11 January 2017, PM
Director-General Tony Hall's New Year message to BBC staff
This is what has to motivate us constantly in all our traditionally delivered services but now we also need to look again to the online space, where competition is highest, new audiences are most present, and where I believe we can serve them in brilliant new ways. How can we push boundaries, do new things, in the way that we have done so well with new developments in the past. - www.bbc.co.uk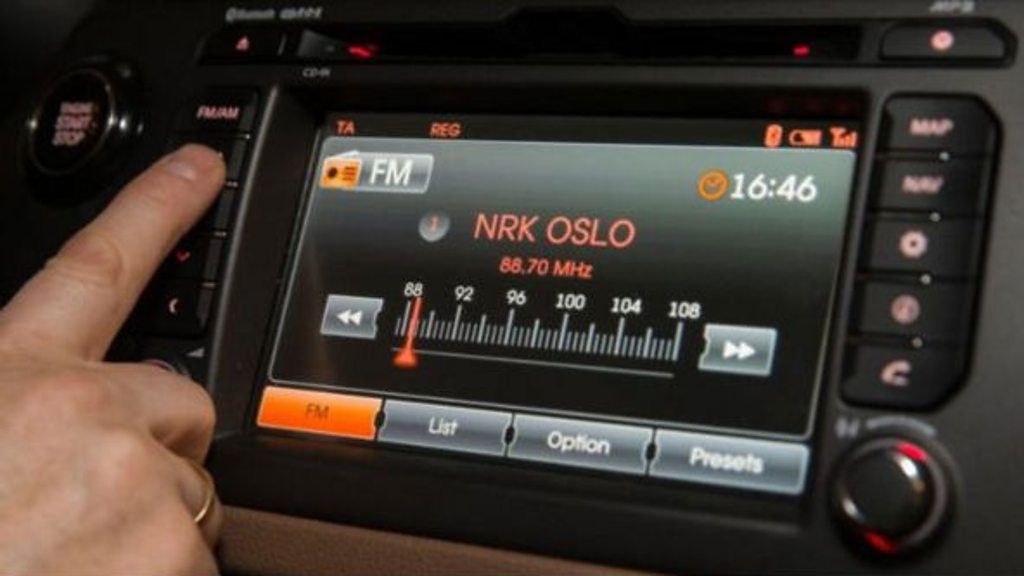 BBC News
- www.bbc.co.uk
Wednesday 11 January 2017, AM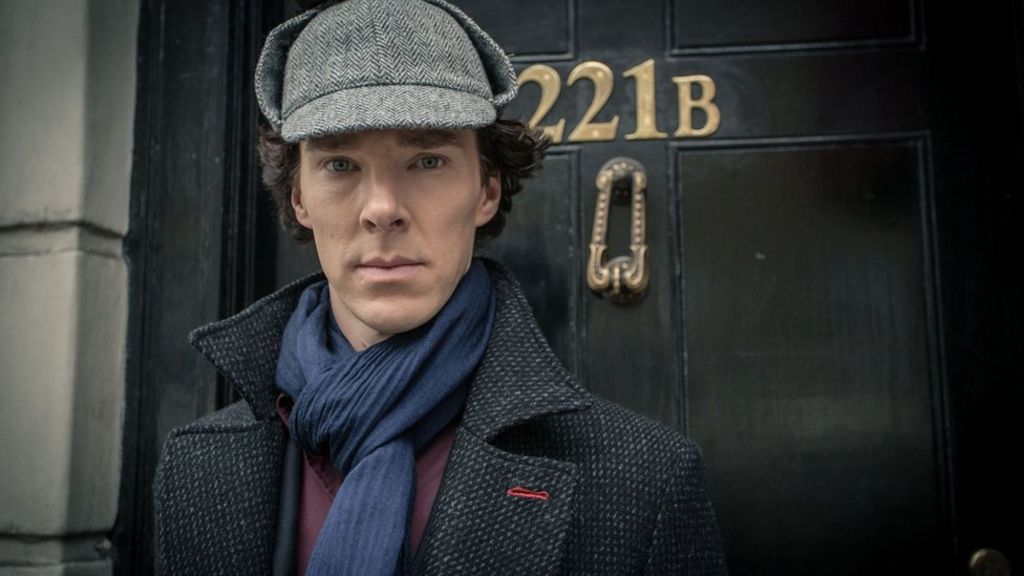 BBC iPlayer will aim to be 'number one' online TV service
The BBC iPlayer will be reinvented in a bid to be the top online TV service in the UK by 2020, the broadcaster's director general Lord Hall is to say. He hopes to reach this goal by 2020 and in order to do so, the BBC will need to double the number of people it reaches through the online service. - www.bbc.co.uk
BBC iPlayer faces complete overhaul in Tony Hall's future-proofing plans
The BBC iPlayer must be completely re-invented with new technology such as artificial intelligence, voice recognition and personalisation if it is to keep its lead in online video, director general Tony Hall is to tell staff. BBC Worldwide, which sells BBC content and intellectual property overseas, would be crucial in exporting BBC Studios content and providing more money for programming. - www.theguardian.com
Saturday 07 January 2017, AM
UK digital video revenues up 22.8% in 2016 - TBI Vision TBI Vision
- tbivision.com
Friday 06 January 2017, AM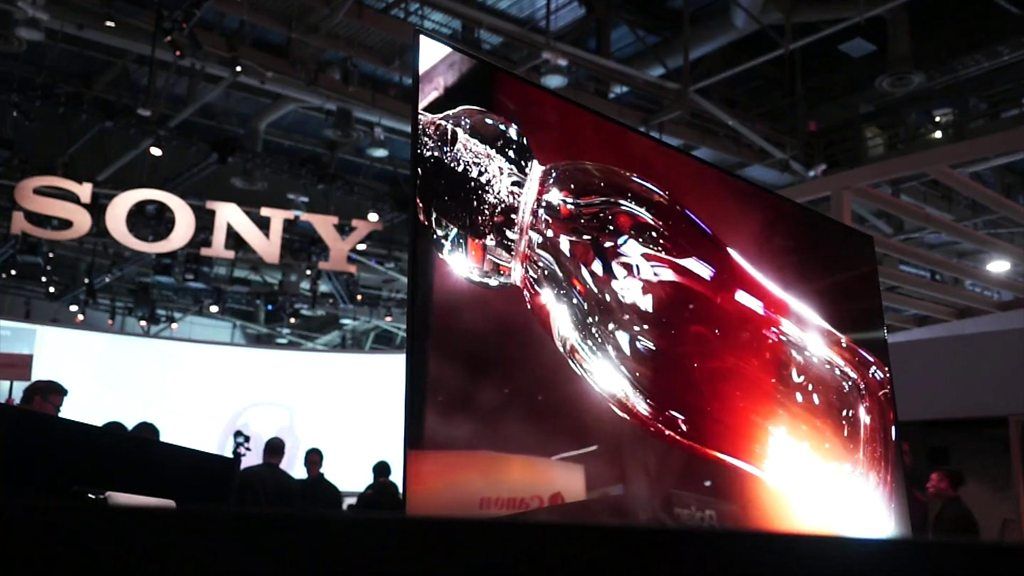 CES 2017: Sony chief pledges to detangle confusing TV tech
Sony's chief executive says his firm must do more to help consumers get to grips with a mass of TV tech acronyms. Kazuo Hirai made the pledge the day after announcing the firm's first 4K OLED screen, which he said supported two kinds of HDR. Rory Cellan-Jones has more from the CES tech show in Las Vegas. - www.bbc.co.uk
Thursday 05 January 2017, AM
Dish combines over-the-air and internet video
This web site uses cookies to improve your experience. To find out more and change your cookie settings, please view our cookie policy. - www.zdnet.com
Wednesday 04 January 2017, PM
Norway to start FM switchover on January 11th
The countdown is on to the official start of digital radio switchover in Norway, beginning on January 11th at 1111.11am. The formal ceremony in Norway will be watched by many countries around the world who themselves are heading towards a digital radio future, including the UK. Norway is the first country in the world to move the majority of its radio stations off FM. Norway has 25 national radio channels via DAB and currently has five national radio channels via FM. The DAB network now covers the same as FM. 54 of digital listeners listen to radio on DAB 19 per cent of digital listeners are on the net. - radiotoday.co.uk
Wednesday 04 January 2017, AM
http://tbivision.com/news/2017/01/itv-preps-end-crozier-era/694081/
- tbivision.com
Eurosport becomes the new European home of the Olympics
Eurosport has officially become the new home of the Olympic Games in Europe. During the unveiling, Eurosport premiered its new Olympic Games film Millions of Journeys, One Destination, following the journeys of two athletes from childhood to competition. - www.tvbeurope.com
Friday 30 December 2016, PM
Court told TalkTalk 'only has 125,000 paying TV subscribers'
The number of TalkTalk customers paying a regular monthly subscription for TV channels could be as low as 125,000 according to evidence recently heard by the Competition Appeals Tribunal. TalkTalk has been asked for a response to the claims. - www.seenit.co.uk
Wednesday 21 December 2016, PM
Entering the brave new world of IP
IP brings multiple advantagesOnce you get beyond the intangible nature of IP connectivity, there's really a lot to recommend no more expensive, heavy and bulky double-shielded coax and shielded twisted-pair audio cables with labor-intensive connectorisation no more multicore control cables and no need for separate control, video, programme audio or intercom cables, since all these signals can share the same CAT-type cable if you really want them to. Transitioning to an IP-based environmentPerhaps the best way to gain a comfort level with a new technology, like IP, is through a gradual transition - the same way we moved from tubes to transistors, monochrome to colour, analogue to digital, and more recently from SDTV to HD and beyond. - www.tvbeurope.com
Tuesday 20 December 2016, PM
The Guardian view on the BBC chair: selfless public servant wanted
Yet it is the delicate mechanism of BBC governance - the manner in which its director general is supported and made accountable, and the BBC's independence is upheld - on which depends the bounty that the public, in Britain and beyond, enjoys. What has sustained the BBC since 1922 is the fact that it is a public, not a state, broadcaster. - www.theguardian.com
Monday 19 December 2016, PM
Satisfying the audiences of tomorrow
In 2011, 28 per cent of our respondents said that they watched content on YouTube at least daily, out of which three per cent claimed that they watch more than three hours a day. In contrast, US consumers spend 45 per cent more time choosing what to watch on VoD services than linear TV. Paradoxically, 63 per cent of consumers claim that they are very satisfied with content discovery when it comes to their VoD service, while only 51 per cent say the same for linear TV. This, of course, could be indicative of two things - the richness of the content available or the effectiveness of the content discovery experience. - www.tvbeurope.com
Saturday 17 December 2016, AM
DTG :: News :: DTG Statement on today's Ofcom Report 'Connected Nations 2016'
The DTG welcomes today's Connected Nations 2016 report from Ofcom which confirms that more people are, or can be, connected to the communications they need. Ultra High Definition services are beginning to emerge and Ofcom notes three key themes Linear TV consumption still remains dominant There has been a significant increase in both the number and sophistication of hybrid platforms Ultra High Definition television has arrived. - dtg.org.uk
UK public backs BBC licence fee - TBI Vision TBI Vision
- tbivision.com
Thursday 15 December 2016, PM
Murdoch's dominance is insidious. He must not be allowed to buy Sky
If Rupert Murdoch was not a suitable person in 2011 to run a television company, nothing since has made him more so, as he renews his failed bid to take over the other 61 of Sky. Murdoch's bid seizes Sky on the cheap, after the plunge in the pound due to the Brexit vote. - www.theguardian.com
Thursday 15 December 2016, AM
Tony Hall: The Brains Behind the BBC
For Hall, what matters is the content that has made the BBC a byword for distinction and distinctiveness the world over. Hall knew the BBC well, having worked there for 28 years, starting as a trainee and climbing up to head of news before he decamped to the opera house in 2001. - variety.com
Wednesday 14 December 2016, AM
Gordon Brown: delay Murdoch Sky takeover till after Leveson part 2
Gordon Brown has demanded that Rupert Murdoch's takeover of the Sky satellite business be delayed until the government carries out the second part of the Leveson inquiry into press malpractice. Bradley launched a consultation exercise on whether to launch part two of the Leveson inquiry in November, citing the costs involved and the fact that the first part had brought about changes in the industry as reasons for the review. - www.theguardian.com
UK government 'must take action' on 5G
The communications regulator's targets are based on the percentage of properties that have access to a mobile phone signal rather than coverage to all parts of the country. The idea is that these would have less range than the current mobile phone masts, but there would be more of them and they would be better positioned to ensure blanket coverage. - www.bbc.co.uk
Tuesday 13 December 2016, PM
Sony Movie Channel to go live on UK platforms - TBI Vision TBI Vision
- tbivision.com
DTG :: News :: DTG TESTING OFFERS FREEVIEW PLAY CONFORMANCE TESTING
DTG Testing, the industry's not-for-profit test centre, is now a one-stop-shop for Freeview Play Conformance. Includes conformance for ITV Hub, All4, Demand5, STV and UKTV, with BBC iPlayer pre-conformance. - dtg.org.uk
Saturday 10 December 2016, PM
Campaigners and MPs raise concerns over Murdoch bid for Sky
Ed Miliband 1/Do we want Rupert Murdoch controlling even more of media landscape No. Government must refer bid for Sky to CMA/Ofcom. Others said the change in circumstances since the last attempted Sky takeover could give Murdoch an easier ride. - www.theguardian.com
Saturday 10 December 2016, AM
TV3 overhauls channels, replaces UTV Ireland - TBI Vision TBI Vision
- tbivision.com
Friday 09 December 2016, PM
Get me viewing - Powered by the Confederation of Aerial Industries
- www.getmeviewing.org.uk
Thursday 08 December 2016, AM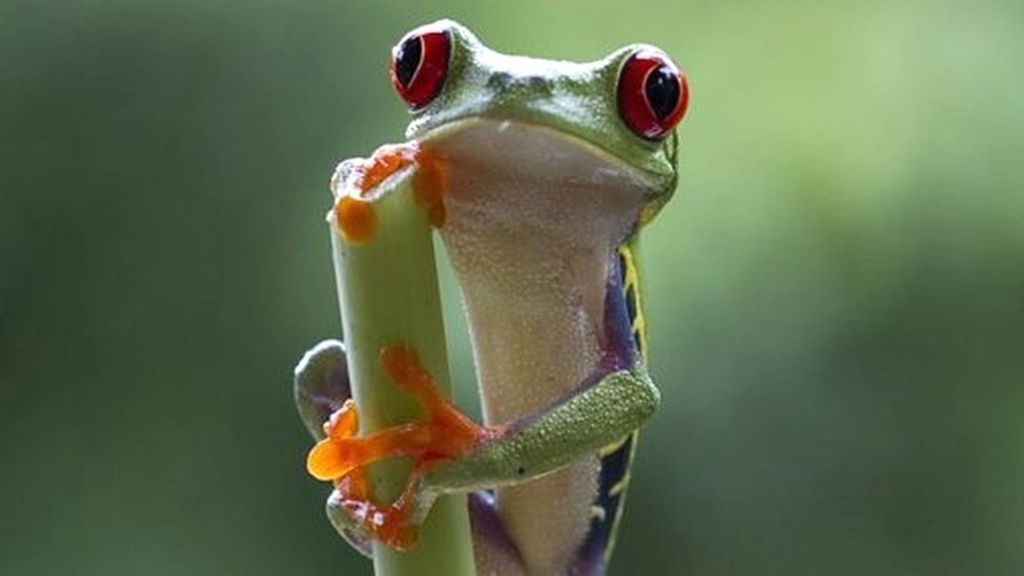 BBC tests 4K Planet Earth II in HDR on iPlayer
The BBC has begun a trial of 4K high dynamic range video on its iPlayer streaming platform. The test involves four minutes of footage from its Planet Earth II series, which promise to reveal more detail and present more vibrant colours than was possible before. - www.bbc.co.uk
Wednesday 07 December 2016, PM
YouView 2.0 Update: What's new and why should you care?
YouView was the first hybrid over-the-air/internet delivered TV service to launch in the UK. What Freeview Play has only just started to do, YouView was pioneering back in 2012, and as its rivals play catch-up, YouView is in the process of rolling out a massive update that fundamentally changes the look and feel of its service. The new YouView Search is excellentSearch is key to the new YouView design, and the system uses programme metadata better than any other TV platform I've experienced. - www.trustedreviews.com
Wednesday 30 November 2016, AM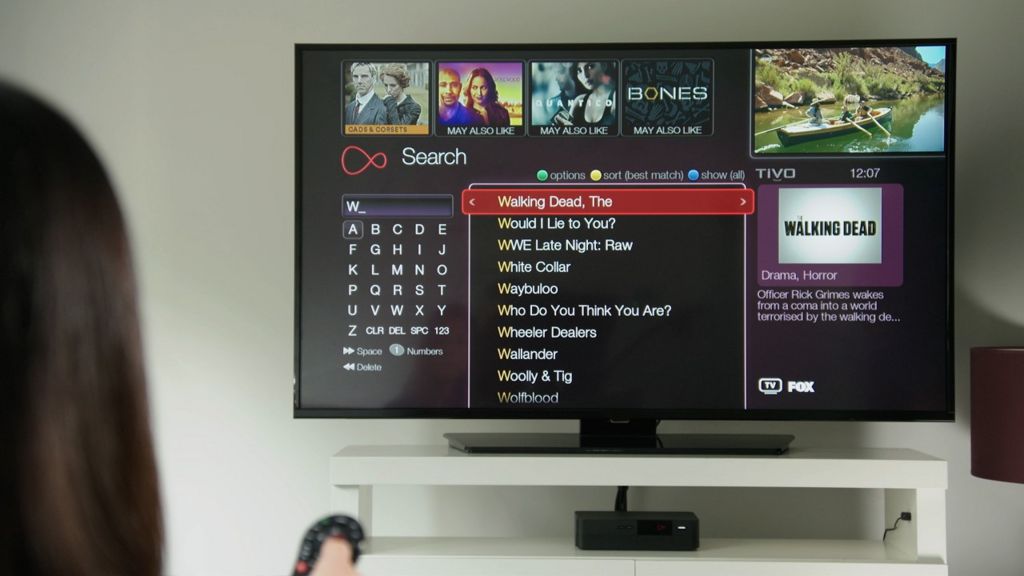 Virgin Media unveils 4K box and large tablet
The firm also unveiled a large tablet and an online store from which its UK customers will be able to purchase HD, but not 4K, content - it had only sold rentals before. One expert suggested Virgin's initial line-up of content might disappoint. - www.bbc.co.uk
Tuesday 29 November 2016, AM
Update on plans to reform Openreach
We are now preparing to notify the European Commission of our intention to implement these plans, requiring the legal separation of Openreach to make it more independent. We have considered carefully the calls for the structural separation of Openreach, which would split BT and Openreach into two entirely separate companies, under different ownership. - www.ofcom.org.uk
Monday 28 November 2016, PM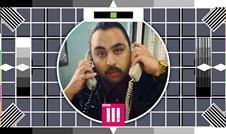 BBC3 capacity up for grabs
The BBC could be in for a multi-million pound windfall after putting the spectrum capacity previously used to broadcast BBC3 up for sale.The broadcaster has started a competitive bidding process for the channel capacity, which offers the opportunity to broadcast a channel from 9pm and 7am.DTT spectrum capacity can cost up to £7m for a 24-hour channel and the BBC is expected to make a portion of this for the late-night slot. - www.broadcastnow.co.uk
YouView heads to the cloud
YouView, which provides the television platform for BT and TalkTalk in the United Kingdom, is rolling out a new user experience to all 2.5 million YouView homes. Although originally promised as an open platform backed by British broadcasters, YouView has essentially become the basis of the television offering BT and TalkTalk, who have competed for the business by offering free or subsidised boxes to attract and retain broadband customers. - informitv.com
Freeview Play signals repositioning
Freeview may have been watching developments in Australia, where Freeview Australia has launched Freeview FV, offering all the main free-to-air channels through a mobile app. Perhaps, once Freeview has finished re-branding, re-positioning and re-advertising television, a concept with which most people are already fairly familiar, someone should take a long hard look at the current product and decide whether it is really fit for purpose. - informitv.com
Sunday 27 November 2016, PM
Pressure mounts on Theresa May to cancel scheme that offers free TV licenses to over-75s
Plans to target free TV licenses for over-75s could spark a Tory rebellion as pressure grows on Theresa May to cancel the scheme. Last year, the government announced plans for the BBC to fund the cost of free TV licenses which will cost 750m by 2020/21 - almost the entire budget of BBC One. - www.mirror.co.uk
Wednesday 23 November 2016, PM
YouView unveils new faster, cleaner, TV user interface
The new interface leverages the cloud, meaning that YouView can quickly and easily update or add features in the background, something that the older Flash-based system wasn't so well equipped for. YouView has long been saying that YouView is the interface and that still applies whether you're a retail customer or a TalkTalk or BT TV user, everyone will get the update. - www.pocket-lint.com
Wednesday 23 November 2016, AM
BBC DG Tony Hall vows to expand global reach of audio content to create "Netflix of the sp…
The editor-in-chief is to deliver a speech today Wednesday in which he will set out his ambition to do more globally with the BBC's audio output and production. He will tell lobby group The Voice of the Listener and Viewer at their autumn conference that Britain produces the very best radio in the world, but that the BBC can do more to make use of its world class audio content and huge archive. - www.radiotimes.com
Tuesday 22 November 2016, PM
Freeview reveals new Freeview Play devices » Digital TV Europe
Free-to-view UK digital-terrestrial platform Freeview has revealed a range of new devices that Freeview Play, its recently-launched on-demand offering, will be available on over the coming months. Existing leading Freeview Play suppliers include Panasonic, Humax, LG and JVC. Freeview Play brings an enhanced EPG to TVs and set-top boxes, allowing viewers to access catch-up programming from BBC iPlayer, ITV Hub, All 4, Demand 5 and UKTV Play by scrolling back through the TV guide. - www.digitaltveurope.net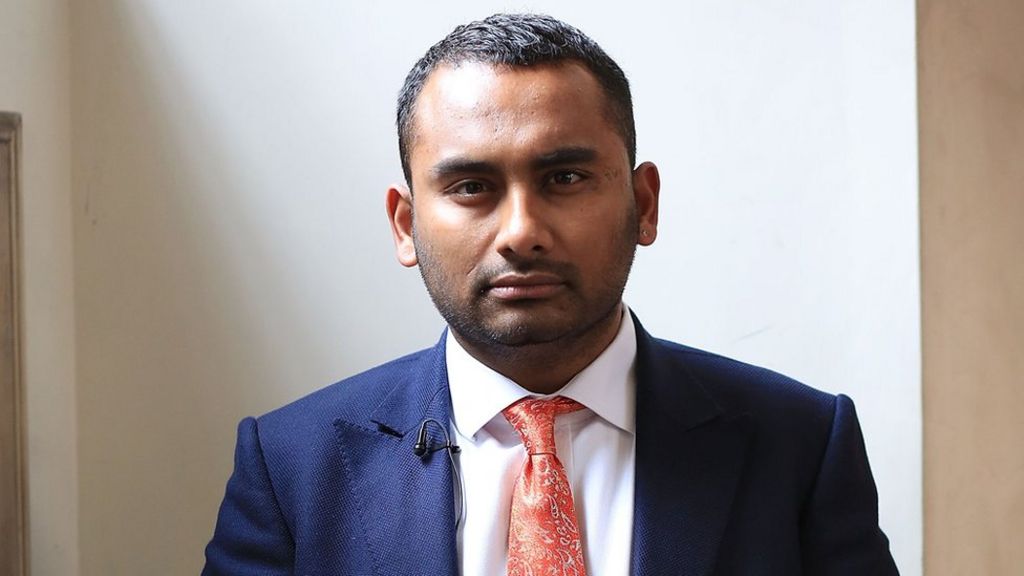 Amol Rajan appointed as BBC's first media editor
In his new role, Rajan will cover stories about the media industry and their impact on business, politics and culture. Rajan, who grew up in Tooting, south London, became editor of The Independent in June 2013. - www.bbc.co.uk
Tuesday 22 November 2016, AM
Eight months after axing TV channel, BBC Three sees programming bright spots
In February, the BBC made the decision to take youth-focused channel BBC Three off TV and online only. Critics are quick to judge BBC Three by the same linear TV metrics, even though the brand is now trying its hand at video, written editorial content and podcasts. - digiday.com
Monday 21 November 2016, PM
DVB standardises new UHDTV features
The DVB specification supports both the Hybrid Log Gamma or HLG and the Perceptual Quantizer or PQ versions of high dynamic range. Some broadcasters may decide to adopt features such as high dynamic range, progressive scanning and higher frame rates for high definition services, potentially adding to consumer confusion. - informitv.com
Sunday 20 November 2016, AM
DPP presses stop on delivery of new programmes on tape
The DPP still accepts that some tape delivery remains, mostly related to programmes originally commissioned on tape, or to programmes being delivered close to transmission. Over the next few months, the DPP says it will provide common guidance on key areas such as the delivery of programmes close to transmission, and the process for lines booking and lines record. - www.rapidtvnews.com
Thursday 17 November 2016, AM
What is a GRP, or gross ratings point?
Does the GRP measure whether ads workedThat's the thing GRP is a branding metric. So why does the GRP matterThe GRP is still the dominant metric in how TV advertising is bought. - digiday.com
Wednesday 16 November 2016, AM
BBC World Service to broadcast news programmes in North Korea
The BBC World Service is to launch regular news programmes in North Korea as part of the biggest expansion of its journalism since the 1940s. Korean is one of 11 new language services included in proposals designed to double the number of people who can access BBC services around the world to 500 million by 2022, when the World Service will be 100 years old. - www.theguardian.com
Tuesday 15 November 2016, AM
BT to introduce 'next generation' YouView service » Digital TV Europe
BT is due to introduce a 'next generation' YouView service in the coming months, while a refreshed BT TV App is due out next year. BT also plans to be the first UK broadcaster to launch Dolby Atmos sound, adding it to its BT Sport 4K UHD TV packages in January, and will start showing boxing on Saturday nights from early 2017 in a new partnership with BoxNation. - www.digitaltveurope.net
Friday 11 November 2016, PM
Broadcast TV Technical Codes
New legislation relating to the resilience of communications networks, has also been adopted since the broadcast TV technical codes were last revised. We therefore carried out a consultation, which closed in June 2016, on proposals to update and rationalise the TV technical codes. - www.ofcom.org.uk
Thursday 10 November 2016, PM
Freeview mulls 'deeper integration' with Netflix, Amazon, Now TV » Digital TV Europe
Freeview Play, which is available on set-top boxes and connected TVs, already offers on-demand services like BBC iPlayer, the ITV Hub and All 4, alongside apps like YouTube, Netflix and Amazon Prime. - www.digitaltveurope.net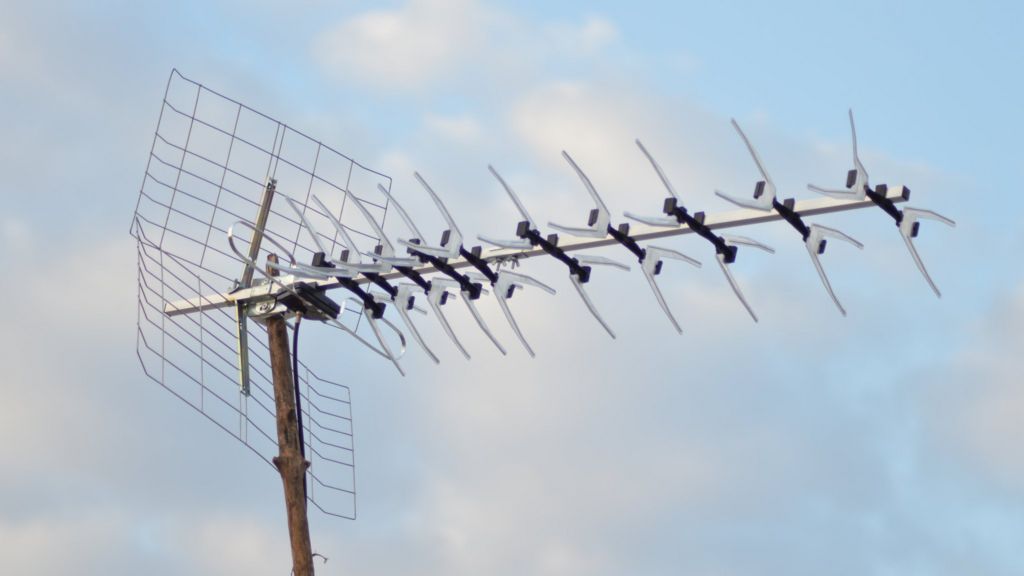 Dead TV signals offer broadband hope in rural Scotland
The technology has been used at London Zoo to broadcast footage of meerkats and has also been considered as a way of providing broadband at sea. BT now believes it can get fibre broadband solutions to almost 99 of UK homes by the end of 2020, so has moved its attention to technologies such as long-reach very-high-bit-rate digital subscriber line and fibre to the home. - www.bbc.co.uk
Monday 07 November 2016, PM
Changing channels around the world
Scheduled television channels still account for the majority of viewing, despite a substantial increase in online video, particularly short-form material. The report considers groups of viewers, as either heavy, average or light viewers of traditional television, and those that watch on any screen, those that mainly view online video on computers and those that mostly use the mobile screen for video viewing other than traditional television. - informitv.com
Monday 07 November 2016, AM
Sky News boss: 'The only way to achieve longevity is to go through renewal'
The custom-built studio also provides a symbol of the contrast in fortunes between Ryley's news empire, which he has run for 11 years, and his former employers at the BBC. Until July, when director general Tony Hall guaranteed its future, speculation had been rife that the BBC News channel might be axed or merged with the BBC World News channel to help find the hundreds of millions in savings the BBC is being forced to make over the next few years. The proximity to the Murdoch-owned news organisations brings us to one of the big questions hanging over the long-term future of Sky News. - www.theguardian.com
Thursday 03 November 2016, AM
DTG :: News :: The DTG's D-Book 9 defines latest UK TV industry requirements
The DTG's D-Book 9 is the industry determined, next generation, universally deployed specification which supports future interactive services and enables the transition towards HbbTV. Open, democratic and supportive of public policy, the D-Book is continually updated and peer-reviewed by industry experts, to help drive the UK TV market towards innovation and delivering real economic value in this vital industry. Jonathan Thompson, Chief Executive of Digital UK, said 'The DTG's D-Book has been vital to the success of digital terrestrial TV in the UK. The inclusion of HbbTV in this latest edition will allow us to streamline the specification for Freeview Play going forward and drive future innovation on the platform. - dtg.org.uk
BBC iPlayer is getting this GREAT new feature sooner that you'd think
In a recent interview with Advanced-Television, BBC technology boss Andy King revealed the corporation's plans to update its iPlayer service to include 4K video output. The BBC is already filming shows in 4K and this latest news appears to show they will use the iPlayer service to beam it into homes. - www.express.co.uk
Wednesday 02 November 2016, AM
Rethinking frame rate
By capturing media at a high frame rate, the visual 'look' can be resampled in software and output at appropriate frame rates for distribution in different formats. According to RealD, so long as the capture rate is 120 frames per second or higher, it is possible to produce output at lower frame rates, including fractional frame rates. - informitv.com
LG TVs get Freeview Play at last
Originally touted to arrive on 50 LG TVs over the summer, the first Freeview Play update released in May added little, if any, functionality. You can already find Freeview Play on Panasonic TVs and PVRs, as well as on TVs from JVC and PVRs from Humax. - blogs.which.co.uk
Friday 28 October 2016, PM
New DAB radio transmitter for Scunthorpe
BBC Radio Humberside's David Burns is broadcasting his mid-morning programme live from Caf Indie Pendent in Scunthorpe between 9am and midday, with Nic Dakin, MP for Scunthorpe, and long-term listener, Meg Smith, who pressed the big green digital radio switch at 10.30am live on air with Burnsy to mark the moment the transmitter launched. The Scunthorpe transmitter is the final of five new transmitters which have been built to expand and boost local DAB digital coverage for over 220,000 listeners in Northern Lincolnshire and East Yorkshire, taking local DAB digital radio coverage up to 98 of households. - radiotoday.co.uk
Thursday 27 October 2016, AM
RAJAR Q3 2016: Digital radio continues to grow
Digital listening has grown to 45.5 share, a year-on -year growth of 9, with 6 Music continuing to attract extra listeners on DAB. The BBC station has recorded a new record weekly reach of 2.34 million listeners, followed by BBC Radio 4 Extra with a weekly reach of 2.04 million listeners. Following the launch of the second national DAB commercial network broadcasting 18 national commercial stations earlier this year, digital listening hours to national commercial radio has grown by 25 year-on- year. - radiotoday.co.uk
Wednesday 26 October 2016, PM
'Even my 78-year-old father streams'
Some fans have stopped watching football as they are fed up with the focus on money, celebrity, hype and melodrama, while others still want to watch games but can't bring themselves to pay for Sky and BT. Some go to the pub and some wait for Match of the Day, but an increasing number of supporters are turning to online streaming sites and boxes. There are fantastic, free streams out there and I doubt anyone feels any guilt in using these rather than paying the same price as a Premier League season ticket to watch live games on TV. Even my 78-year old father streams his games now. - www.theguardian.com
Monday 24 October 2016, AM
Sky and Virgin Media could be forced to give iPlayer and CBeebies better slots
Labour is pushing for broadcasters including Sky and Virgin Media to do more to promote online services such as the BBC iPlayer and children's channels including CBeebies. PSBs including the BBC have become increasingly concerned that the current rules, passed into law in the Communications Act 2003, do not take into account technological developments such as the iPlayer and the new wave of smart TVs. Broadcasters such as Sky do not have to give any prominence to services such as the iPlayer, or to channels such as CBeebies and CBBC which are buried below 12 US cartoon networks in the channel listings, much to the annoyance of the BBC. PSBs including the BBC are concerned that just as more viewers turn to catch-up and on-demand services they are being made harder and harder to find, and accuse companies such as Sky of deliberately burying them in favour of their own shows and services, or those of commercial partners. - www.theguardian.com
Thursday 20 October 2016, PM
TV Access Services 2016 Q1 Q2
The first bi-annual report for 2016 on the provision of access services by broadcasters under the Code on Television Access Services shows the cumulative position from January to June 2016. We expect to publish the next access services report in March 2017, and it will set out the data from the second half of 2016 to provide a cumulative figure for 2016. - www.ofcom.org.uk
Wednesday 19 October 2016, PM
Three BBC News Channel presenters set to go in cost cuts
Three BBC News Channel presenters will be among two dozen staff to lose their jobs as part of cost cuts across the corporation's national and international news channels. The cuts are part of an attempt to find 10 savings from the BBC News Channel and BBC World News after it was decided not to merge the two services in July. - www.theguardian.com
Monday 17 October 2016, PM
Unbelievably good
Conform de wetgeving ten aanzien van de bescherming van gegevens verzoeken we je even de tijd te nemen om de belangrijkste punten van ons Privacybeleid door te lezen. Het beschrijft hoe wij gegevens gebruiken en welke opties je hebt. - www.youtube.com
Monday 10 October 2016, PM
Press Release: World-first Freeview FV mobile app launches in November
Offering a new TV experience with more than 15 free-to-air channels delivered live from Freeview members, the free Freeview FV mobile app also features catch-up content from all the free-to-air networks - on the go, in a single app. Freeview FV will be available to all Australians through their mobile devices and will be measured and reported through OzTAM VPM. The Freeview FV mobile app brand joins Freeview's existing hybrid TV service, FreeviewPlus. - prwire.com.au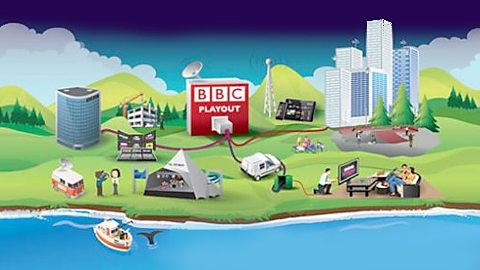 Introducing the BBC Engineering Trainee Scheme
The BBC needs to ensure we have enough Engineers trained to the highest standard to prevent us from falling off the air and to also pioneer and innovate the future What's the BBC offering 22 month paid sponsored Masters degree You will work towards an MSc in Broadcast Engineering taught and accredited by a UK University 20,800 per annum training salary Your university tuition fees paid by the BBC A CV full of amazing work experience - See details below What you need to apply You need to have completed an undergraduate degree in a relevant subject within the last 5 years. - www.bbc.co.uk
United Kingdom leads channels in Europe
Comparing channels established by country with their availability through service providers in the 11 sample countries, only the United Kingdom was a net exporter of channels overall, with a contribution of 916 channels. Users of service providers in the United Kingdom had the fewest channels available established in one of the other 10 sample countries, with just 31 available, while Ireland had 454 channels from one of the other countries available. - informitv.com
Freesat offers Metaphor for experience
Freesat does not manage or deliver channels, it simply aggregates existing free to air television and radio channels available on satellite, so the core service is about managing metadata for those channels and providing a convenient user interface for them as a package. According to Freesat data, personal video recording, together with timeshifting, accounts for about 11-12 of viewing, which is attributed back to the time slot for the channel. - informitv.com
Friday 07 October 2016, AM
Matt Hancock turns on Suffolk DAB radio multiplex | RadioToday
- radiotoday.co.uk
Thursday 06 October 2016, PM
Americans watching fewer television channels
The numbers have tended to rise, but American television viewers are for the first time watching slightly fewer channels on average. Older viewers tend to watch more television and more channels, with those aged over 50 watching an average of 28.6 channels over a month. - informitv.com
Friday 30 September 2016, PM
The BBC's Bake Off bust-up with Channel 4 is not good for either of them
Channel 4's decision to take on the Great British Bake Off from the BBC is a story about Channel 4's remit, the BBC's failure to agree a deal with format owners and originators Love productions to the comings and, mostly, goings of the talent, in media terms this remains a huge story. First, as a former Labour government minister - a fact Purnell introduced in his row with Jay Hunt to give weight to his contention that C4's move made privatisation politically more likely - he would have effective control over and responsibility for a significant element of coverage, likely to be an issue for many Conservative MPs. Second, with the exception of a brief spell with a small independent production company, Purnell has no editorial experience to speak of and certainly none of actually running a TV or radio network. - www.theguardian.com
Friday 30 September 2016, AM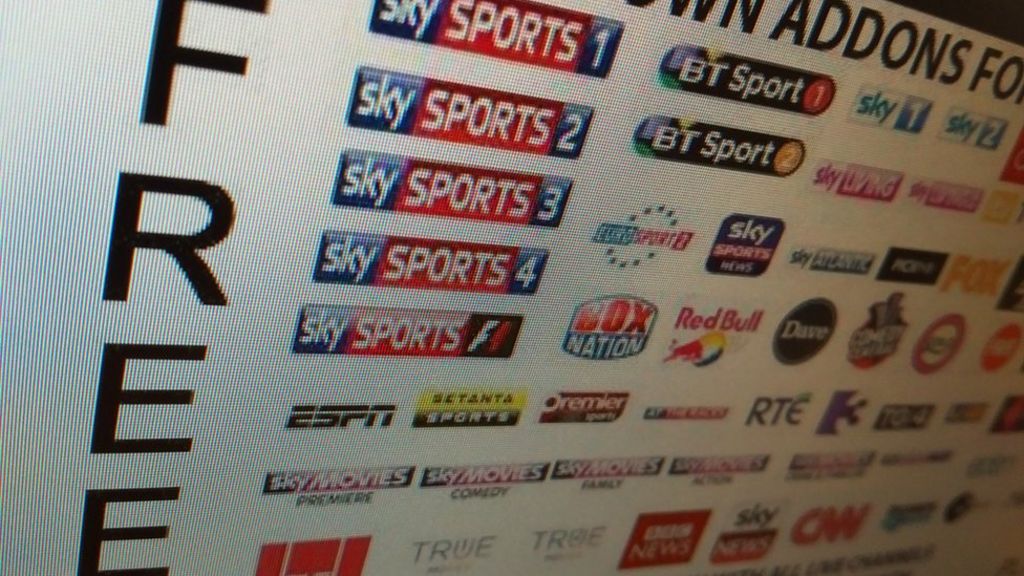 Piracy fighters battle Kodi 'epidemic'
Tackling the use of Kodi and other set-top box software to stream pirated videos is now the top priority for rights-holders, a report says. Some shops sell set-top boxes and TV sticks known as Kodi boxes, preloaded with the software. - www.bbc.co.uk
Freeview on why Netflix and Amazon Prime are its 'friends'
The real-time ads, which Freeview has worked on with Anomaly and hopes to launch 300 of by the end of the year, will comment on household favourites such as Coronation Street, as well as the benefits of the Freeview Play service. Many people, he insists, are now creating their own bundles by mixing Freeview and Netflix, and then going elsewhere for their broadband. - www.marketingweek.com

Attitudes to potentially offensive language and gestures on TV and radio
As the regulator for the UK communications industries, one of Ofcom's important responsibilities is to set standards for offensive language in TV and radio content, and to assess if there are breaches of the rules in Ofcom's Broadcasting Code. To understand current public attitudes towards offensive language on TV and radio to establish a contemporary barometer of offensive language in terms of acceptability and to give Ofcom an understanding of the contextual factors which influence the acceptability of offensive words on TV and radio - both generally and in particular. - stakeholders.ofcom.org.uk
Thursday 29 September 2016, PM
DTG :: News :: Freeview Play Update adds support for new TV Technologies
Mandatory support for the decoding of HEVC for programmes delivered via broadband1 Optional support for Ultra HD and HDR content via broadband2 Enhanced subtitling in on-demand programmes using the EBU-TT-D standard3 Support for additional content protection technologies Freeview Play products developed using the new 2017 specification will also include enhanced search functionality, allowing viewers to find their favourite shows across on-demand players. James Jackson, Technology Director at Digital UK, said 'As more manufacturers and content providers join Freeview Play the platform is evolving for the future and embracing new technologies, including HEVC and the potential for Ultra HD via broadband. - dtg.org.uk
Wednesday 28 September 2016, AM
Digital radio switchover in focus at IBC 2016
At the show, there was significant interest in digital radio - both from countries interested in setting up DAB trials, and from more established markets looking to the world's first digital radio switchover which starts in Norway in January next year. Laurence Harrison of Digital Radio UK talked about this growth in digital stations in the UK, including stations launched in the last month such as Union Jack, which plays music from British artists with the listeners picking the playlist. - radiotoday.co.uk
Tuesday 27 September 2016, PM
DTG :: News :: DTG's roundup of IBC 2016
The DTG kicked-off IBC 2016 with a DTG Dinner to debate how we can best invigorate our Industry while bringing together traditional and new forms of digital media consumption. The DTG also helped close IBC 2016 with our CEO Richard Lindsay-Davies joining the panel to discuss the key trends coming out of this year's show. - dtg.org.uk

Calling all Android users join our mobile research project
Ofcom is calling on the UK's 20 million Android smartphone users to join its first crowdsourced research project for better mobile phone services. By downloading the Ofcom Mobile Research app, mobile users can join a nationwide panel of volunteers who will help gather valuable information about mobile coverage, reliability of voice calls, mobile broadband performance and users' experiences and habits. - media.ofcom.org.uk
Helen Boaden confirms retirement from BBC Radio
BBC Director of Radio Helen Boaden has confirmed she will step down from her position within months. She started her radio career in the UK at commercial stations Radio Tees and Radio Aire before joining the BBC in 1983. - radiotoday.co.uk
Tuesday 27 September 2016, AM

Small scale DAB trials
The trials showed that the small scale approach to DAB transmission is technically sound, and they helped Ofcom, the triallists, and wider industry to understand the practical requirements for successfully sustaining DAB radio transmissions using the small scale approach. The technical documents contain more in-depth information on the technical development and operational aspects of the small scale trials, as well as technical studies on potential frequency availability for small scale DAB, a technical report on DAB receiver performance that we commissioned during the project, and some summary results of a survey of radio stations on small scale DAB that we carried out while preparing this report. - stakeholders.ofcom.org.uk
News Corp completes acquisition of Wireless Group
Wireless Group stations including talkSPORT, Virgin Radio, Pulse and Signal Radio are now officially owned by News Corp after the sale was approved. News Corp says there are significant opportunities to grow reach in the world of sport and entertainment, share talent and cross-promote brands with the new stations, but will run the company on a standalone basis. - radiotoday.co.uk
BT in £60m YouView takeover talks with BBC
BT is in talks towards a deal worth tens of millions of pounds for full ownership of YouView, its set-top box technology joint venture with Britain's public service broadcasters and broadband rival TalkTalk. Given the project did not meet its original objective of succeeding Freeview, BBC chiefs fear criticism if they are seen to have in effect subsidised BT. The broadcaster has pumped tens of millions of pounds from the licence fee in to the project since it was founded as Project Canvas in 2008. - www.telegraph.co.uk
Thursday 15 September 2016, AM
DTG :: News :: Nokia demonstration of the flexibility of the UHF TV broadcast band
However the event started with a presentation from Finnish Minister for Transport and Communications-Anne Berner-saying that the European Council should consider fully flexible use of the 470-694 MHz band including uplink and mobile networks should be developed to replace DTT. Anthony Whelan, Director for Electronic Communications Networks Services, DG Connect added that flexibility for downlink use is needed in the sub 700 band but with enough direction to avoid fragmentation in the market. Lastly a snapshot of interactive services available with the mobile connected to a laptop to deliver catch-up and on demand services as well as live TV. There was not a demonstration of LTE broadcast with Nokia and Qualcomm adding that developments to eMBMS with 3GPP rel-14 will enable greater opportunities for use of LTE broadcast with handsets including rel-14 features available by around 2019. - dtg.org.uk
Wednesday 14 September 2016, PM
Theresa May's role in BBC chief's exit 'brutal and extraordinary' | Media | The Guardian
- www.theguardian.com
Monday 12 September 2016, PM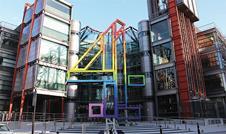 C4 relocation back on the agenda
Reports have emerged that Channel 4 is to be moved to Birmingham as it prepares for its first official meeting with the government's culture secretary.Karen Bradley, who took over from John Whittingdale in July, is expected to meet with C4 chief executive David Abraham this week and, according to The Telegraph, will set out her support for relocating the broadcaster.Bradley and culture minister Matt Hancock are not expected to pursue privatisation but believe moving the broadcaster's headquarters north would boost the creative economy outside London. - www.broadcastnow.co.uk
Capital goes national on DAB Digital Radio
Global's Capital has appeared on the Digital One multiplex as Capital UK, taking the London based hit music station truly national for the first time. Capital joins other Global brands Capital XTRA, Smooth Extra, Heart extra, LBC, Classic and Radio X on D1. The only Global station not on national DAB now is Gold. - radiotoday.co.uk
Sunday 04 September 2016, PM
BBC Studios boss: 'We're not looking for another Chris Evans on Top Gear'
Until the white paper's publication, BBC bosses were working on the assumption that, in return for freeing Studios to make programmes for other broadcasters, a minimum of 40 of BBC shows would be opened up to tender from independent producers, as had been negotiated with industry association Pact. Career 2016 director, BBC Studios 2015 acting director of television 2013 deputy director of television 2011 head of editorial standards, BBC Television 2010 member of BBC Television board 2009 controller of entertainment commissioning 2007 executive editor for entertainment commissioning 2004 director of entertainment, Talent Television 2001 managing director, Zeal Television 1997 head of entertainment, Tiger Aspect 1994 freelance series producer. - www.theguardian.com
Sunday 04 September 2016, AM
The BBC's fixation on 'balance' skews the truth
It was never clear, at least to this listener, why Steve Hilton, a US resident who once fell out with the last prime minister, became one of the anti-EU stars of the BBC's Brexit coverage, to the point of assisting with analysis on referendum night. To be fair to Mr Hilton, he could hardly be blamed for embracing a dazzling career in EU punditry when the BBC pressed it upon him, nor was his inexplicable prominence the most bizarre or regrettable aspect of the coverage which, according to polling by the Electoral Reform Society, played the biggest part in the referendum in keeping the British public informed. - www.theguardian.com
Thursday 01 September 2016, PM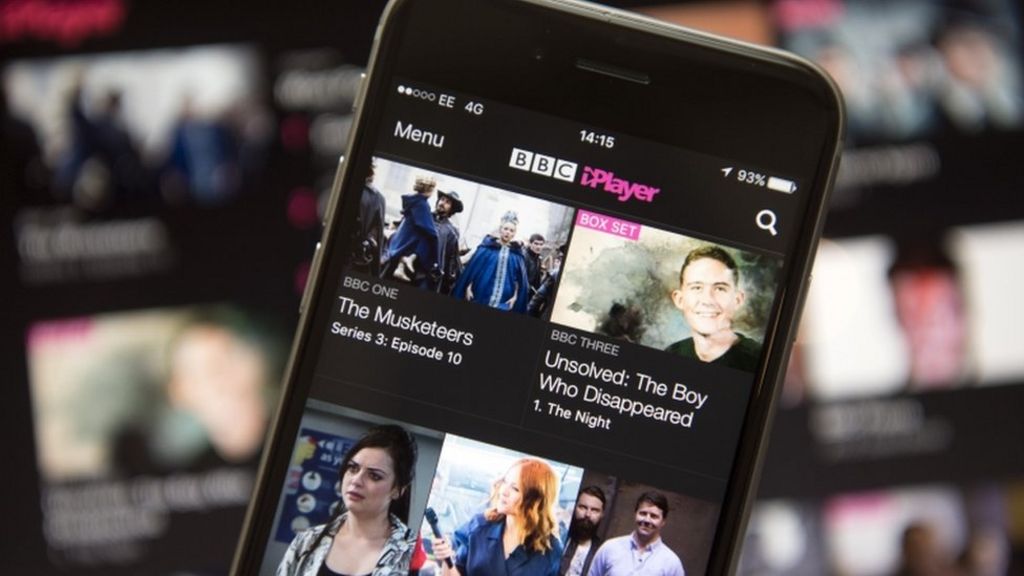 BBC iPlayer: Viewers now need TV licence to watch catch-up
Viewers are now prompted to declare if they have a TV licence when they try to watch any content on iPlayer. The new rules apply to all devices used to access iPlayer - including laptops, smartphones, tablets, TV streaming devices and games consoles, as well as through third-party services such as Sky, Virgin or BT. A licence is not needed to watch S4C on iPlayer or to listen to BBC radio programmes. - www.bbc.co.uk
DAB digital radio reception gets a boost in Hull
A special radio event took place in Hull on Thursday morning urging listeners in Northern Lincolnshire and East Yorkshire to retune their digital radios sets. The retune is part of a programme of essential work which will immediately switch-on four new digital transmitters at High Hunsley, Hull Clough Road, Patrington and Garrowby Hill, and one further transmitter in Scunthorpe in October, improving and expanding DAB coverage for over 220,000 listeners in Scunthorpe, Goole, Bubwith, Market Weighton and Stamford Bridge. - radiotoday.co.uk
Friday 12 August 2016, PM
BBC launches subtitles for live channels on BBC iPlayer in world-first
BBC - BBC launches subtitles for live channels on BBC iPlayer in world-first - Media Centre. - www.bbc.co.uk
Monday 08 August 2016, PM
Help Receiving TV and Radio
On Red Button, viewers on cable, satellite and Freeview/YouView can access upto 8 scheduled streams showing all the key sports and highlights throughout the Olympic period - cable and satellite viewers will also have the choice of watching those streams in high definition. For Freeview/Youview, additional information on how to access our Red Button Services and help with any issues can be found at our Freeview/Youview Rio 2016 page. - www.bbc.co.uk