Recommended reading
And here are the daily recommendations for developments with Freeview, Freesat, Freesat from Sky, Digital radio, free HD and online viewing. Summaries are done by
Clipped-Your articles and documents summarized
Tuesday 03 May 2016, PM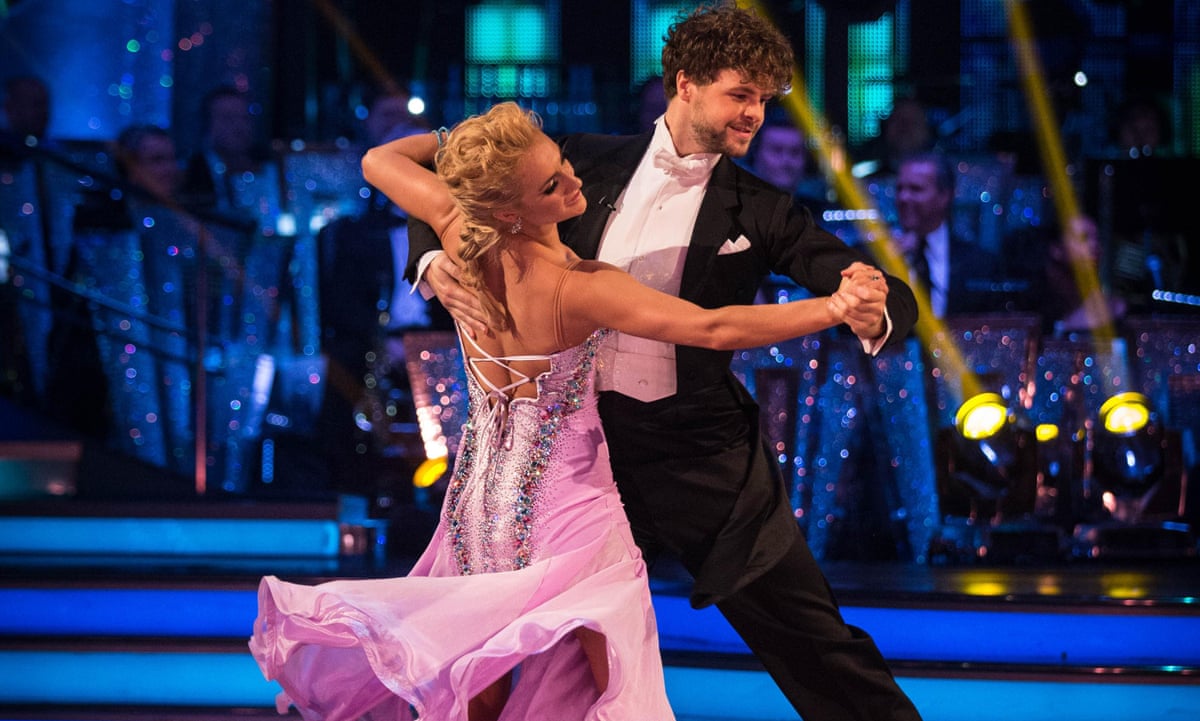 Govenment threats to make BBC move Strictly are 'ridiculous', says Lord Patten
Conservative party grandee Lord Patten has sharply criticised culture secretary John Whittingdale and accused the government of listening more to the BBC's commercial rivals than the public. In his first public comments on the BBC since standing down as chairman almost two years ago due to ill health, Patten used his Reuters Institute Lecture to call for an independent body to advise the government on the level of the licence fee and the corporation's governance. - www.theguardian.com
Tuesday 03 May 2016, AM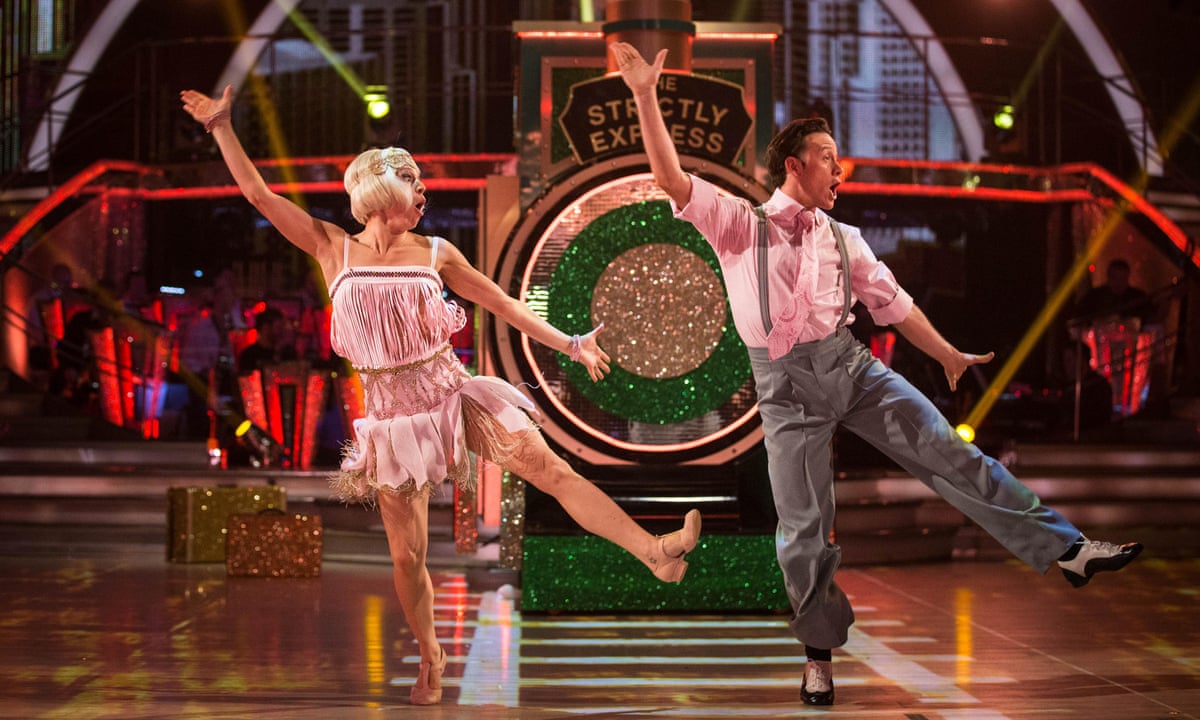 Threats to shift Strictly are just part of the plan to sabotage the BBC
Most serious to the BBC's reputation is the plan drawn up for Whittingdale by David Clementi, a former chairman of Virgin Money and Prudential, to create a single board running the BBC, dominated by political appointees. The question is how loudly fans of The Archers, Radio 3, Strictly, Bake Off, War and Peace or Match of the Day will defend this soundscape of the nation - this rare social glue in a fissiparous society - and show they are all goggling together, as bonded to the BBC as they are to the NHS.. - www.theguardian.com
Channel 5 HD encryption to be lifted on 3rd May
Once the encryption is lifted, Channel 5 HD will no longer be part of the range of channels covered by Sky's entertainment pack and will be available to all HD viewers, even without a current viewing card. Timeline Channel 5 HD on FreeviewHow did we get here Why did it take so long for Channel 5 HD to go free-to-air - www.a516digital.com
Monday 02 May 2016, AM
DAB Update: D2 station migration completes
Kiss Fresh available in more areasMaking use of some of the freed-up capacity on local DAB multiplexes, Bauer Media's Kiss Fresh station has replaced Kisstory in areas where it controls the local DAB service - notably across northern England and central Scotland. Coverage boostsWith just a few months until the completion of the current DAB coverage expansion programme, DAB digital radio has been boosted during the past week in parts of East Anglia, with the addition of the Essex local DAB multiplex from transmitters at Braintree and Manningtree. - www.a516digital.com
Sunday 01 May 2016, PM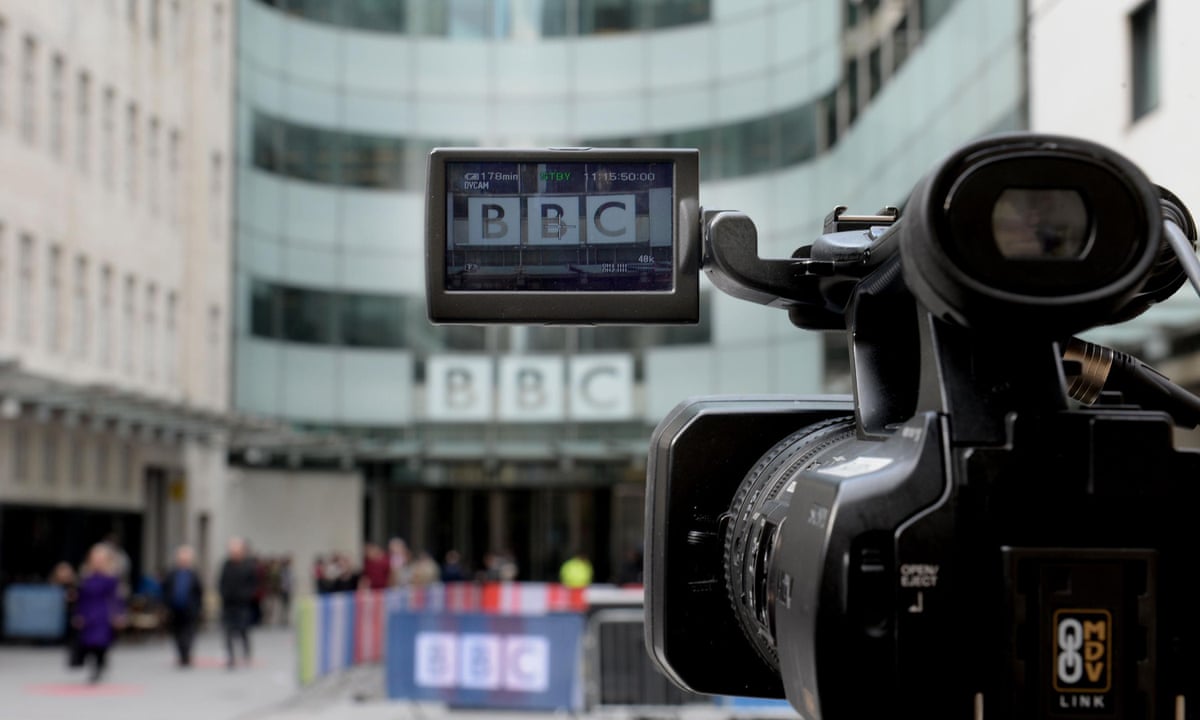 BBC scheduling: government denies it is seeking to take over
The government has denied reports that it will seek to determine BBC scheduling following reports that it will bar the broadcaster from showing popular programmes such as Strictly Come Dancing at peak viewing times. The BBC has voiced concerns at moves it says will undermine its independence, particularly about plans for the government to directly appoint most members of a new body to run the corporation instead of the BBC Trust. - www.theguardian.com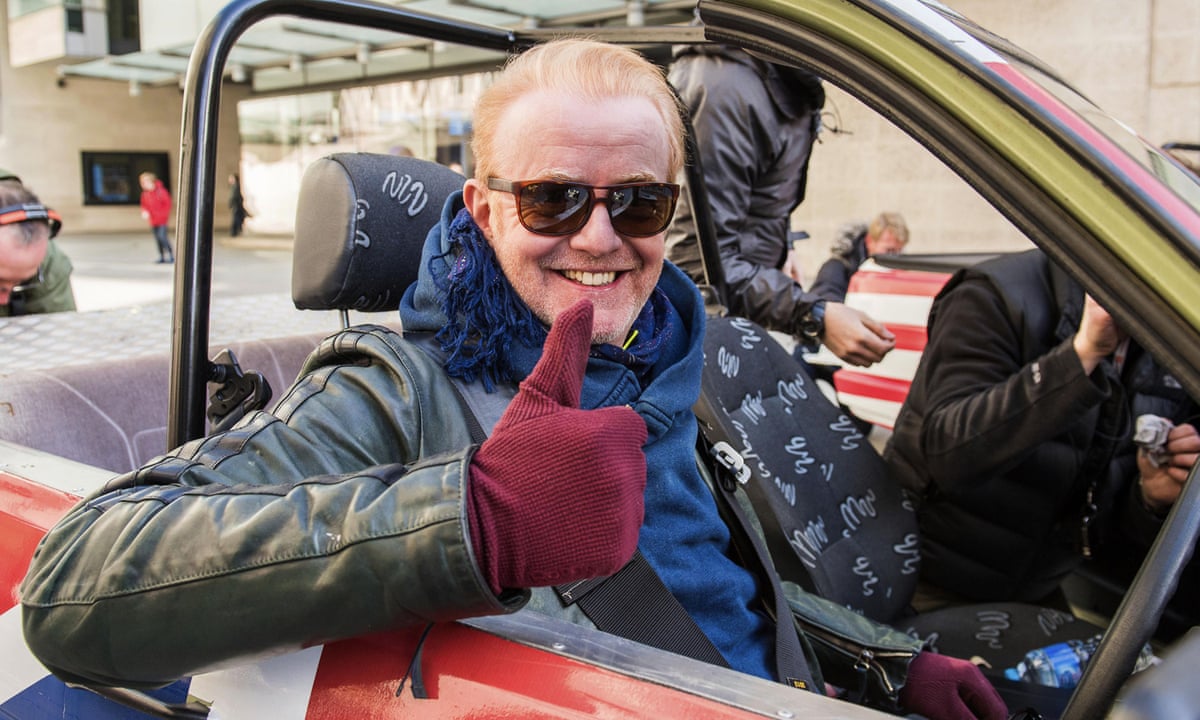 BBC Studios: a win for talent or an own goal?
Coming hot on the heels of the exit of the director of BBC Studios Peter Salmon and Wendy Darke, who was due to be head of natural history, the departures have left some of the 2,000 or so staff who officially transferred into BBC Studios on Friday feeling nervous. To compound matters there are reports that the forthcoming white paper on the BBC proposes allowing independent producers to tender for more or all BBC shows, raising the prospect that even in-house hits created by the corporation, such as Top Gear or EastEnders, could one day be made by outside companies. - www.theguardian.com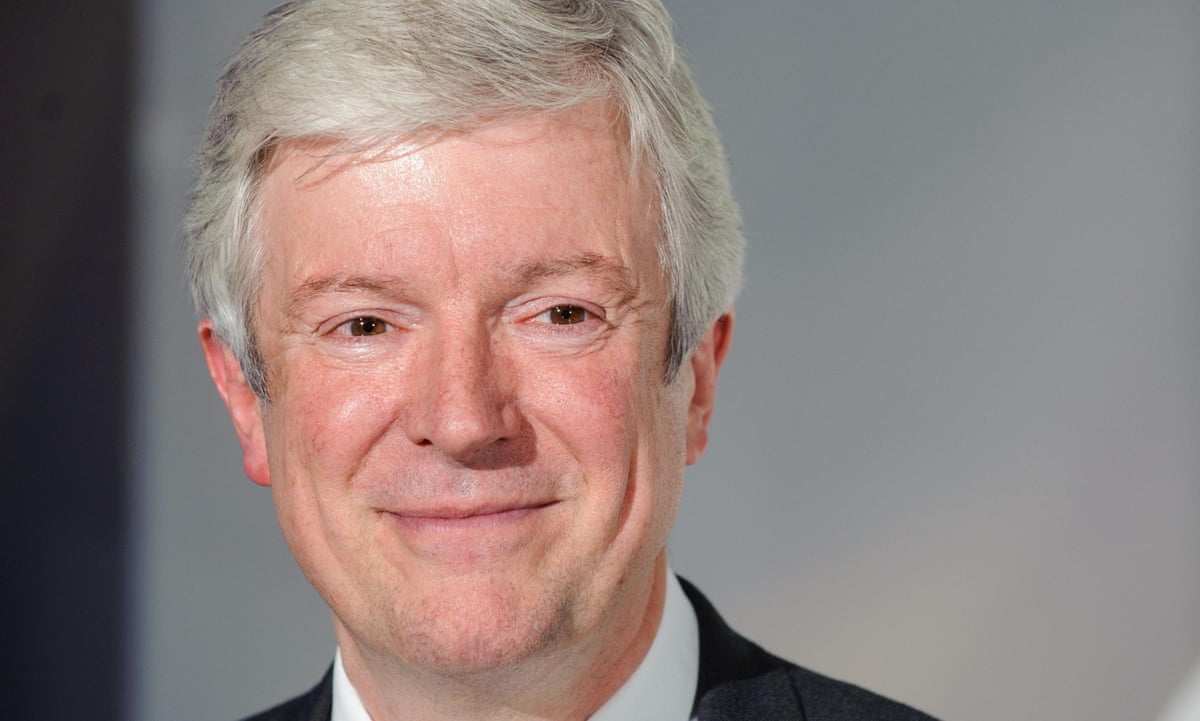 Tony Hall's grand reorganisation of the BBC 'is playing with fire'
Truth be told the BBC privately believes the white paper and, critically, the funding arrangements behind it - only an 800m cut as the BBC is forced to take up the cost of over 75s' licence fees - is essentially a done deal. Who will do that and with what lines of accountability Secondly, given that all the mainstream TV channels and most of the radio stations run content that might be thought of as coming from all three of the new directorates, where does the overview function currently exercised by the channels and their controllers overseen by the TV and Radio directorates sit And thirdly where does the audience fit into all this, given that consumption of BBC content is still overwhelmingly via traditional channels The potential failure to grasp the importance of channel controllers to the BBC's communication with the viewing/listening public is completely wrong-headed. - www.theguardian.com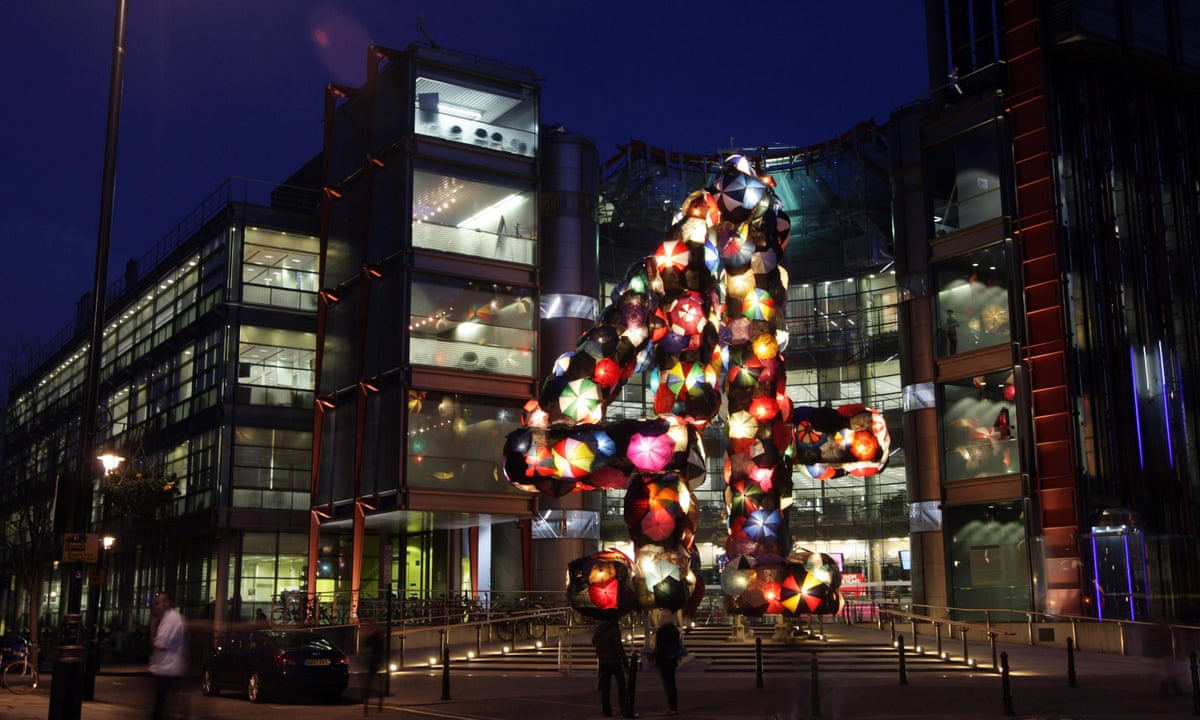 The only thing Channel 4 needs to be saved from is privatisation
In Paris, the selfsame doctrine holds as 70 editors and production people who sustained the International New York Times lose their jobs. The spoils of news competition go increasingly not to news providers, but to the aggregators and platforms of social media. - www.theguardian.com
Friday 29 April 2016, AM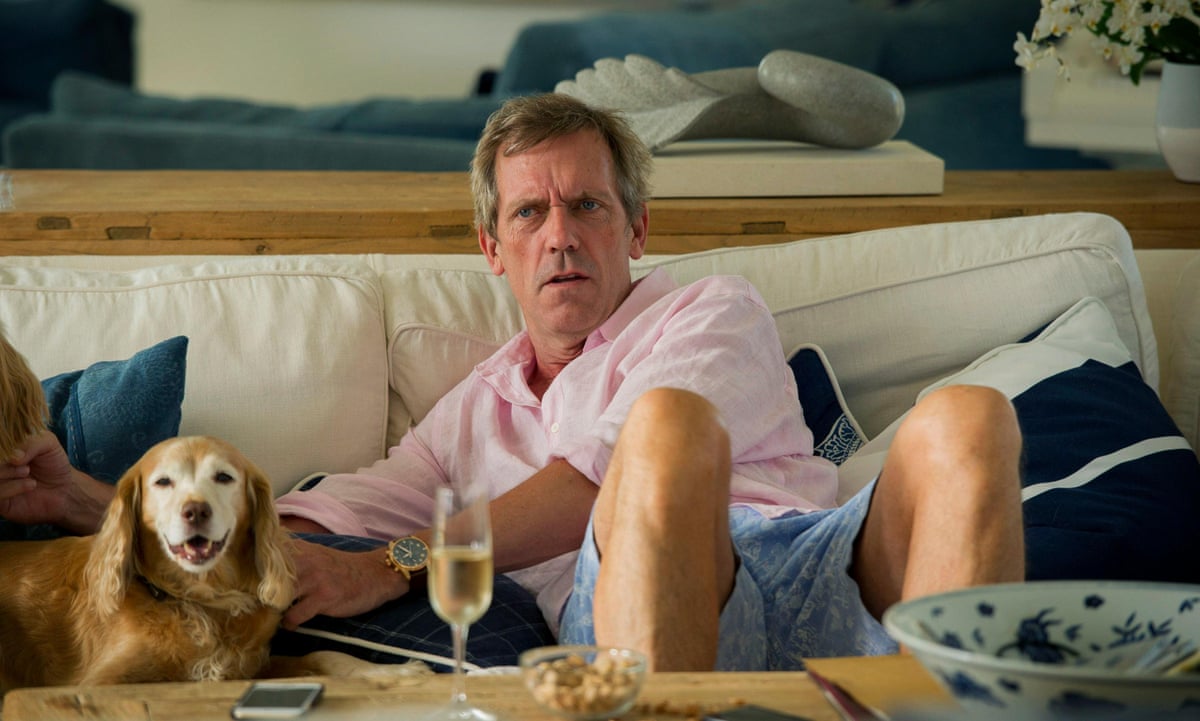 Government could ask BBC to trial pay service as it closes 'iPlayer loophole'
The government could ask the BBC to trial a new paid-for service on the iPlayer as it cracks down on viewers without TV licences watching online for free. As well as telling the BBC to put password controls on the iPlayer, he will ask it to investigate a new offering in which people would pay for shows outside its traditional catch-up window, according to a report in the Daily Telegraph. - www.theguardian.com
Wednesday 27 April 2016, PM
Freeview: death of linear TV 'overstated' » Digital TV Europe
The death of linear TV is not something that Freeview is experiencing, with the vast majority of people in the UK still tuning in live, according to Freeview managing director Guy North. Also speaking on the panel, Damien Read, director of product marketing for Now TV, stressed that Sky's standalone over-the-top service is not cannibalising its core pay TV offering. - www.digitaltveurope.net
Tuesday 26 April 2016, PM
BBC needs to be braver online
s the BBC becoming 'old media', just as it tries to embrace the globalised future, asks Tony GarnettIn the 1990s, John Birt forced the BBC's arts mandarins to embrace the digital revolution. But the early adopter energy seems to have morphed into a sluggish reluctance. BBC3 goes online, but mainly to save money. Websites merely support broadcast programmes. An early CBBC online drama initiative seems isolated: if other work is in progress, the gestation is interminable.I spent my life in drama, struggling to embrace and use each new technology. It was an exhilarating ride, sometimes uncomfortable but always embracing. It was a perennial fight for the right to innovate. www.broadcastnow.co.uk
Tuesday 26 April 2016, AM
Record numbers of new cars with digital radio
In the year 2015 almost 1.9 million new cars were registered with digital radio as standard and it is projected that in 2016 over 2.2 million cars will be sold with digital radio as standard. The Q1 2016 new car data confirms the level of support digital radio has from the Society of Motor Manufacturers and Traders and vehicle manufacturers. - radiotoday.co.uk
Moyles encourages everyone to back DAB radio
Chris Moyles took a quarter of an hour of his show today to explain the benefits of digital radio and future of Radio X. He was encouraging his listeners to spread the word about DAB and thanked his loyal fans for buying new radio sets just to be able to listen to him on Radio X via DAB. He talked about Manchester being a level playing field for the station because it's on FM, and that there are people in radio in Manchester who are worried about Radio X. Chris compared the future of radio to how television has switched off analogue radio and everything is now digital, saying some people don't realise all TV is now digital, and he wants the same for radio. - radiotoday.co.uk
Monday 25 April 2016, PM
This white paper threatens the BBC's independence. It must be opposed
Even before any serious debate had started, we saw George Osborne take away a sizable chunk of the BBC's income with his demand that the BBC fund the licence fee for the over 75s. In return the BBC thought it had extracted a commitment from the government that the licence fee from 2017 would rise in line with inflation. There would be just a single board running the BBC. On that board there would be a non-executive chairman and deputy chairman, three executives from the BBC and then four more non-executive members representing the four nations of the UK. The public interest would be safeguarded by the chairman, the deputy and the other non-executives. - www.theguardian.com
Friday 22 April 2016, AM
Life-Stage Analysis of Millennials Highlights Major Threat to Traditional TV
L.E.K. Consulting launches first in-depth analysis of U.K. millennials' media habits by life stage, from living with their parents to starting their own families Preferences broadly consistent across life stages and spreading to older generations Media participants need to adapt more rapidly to the new reality. Forty-five percent of millennials pre-family and 56 of millennials with children currently have a pay TV subscription, and 45 of them either have or expect to have an OTT subscription in the next year, with two-thirds of those planning to cancel or reduce their pay TV spend. - www.lek.com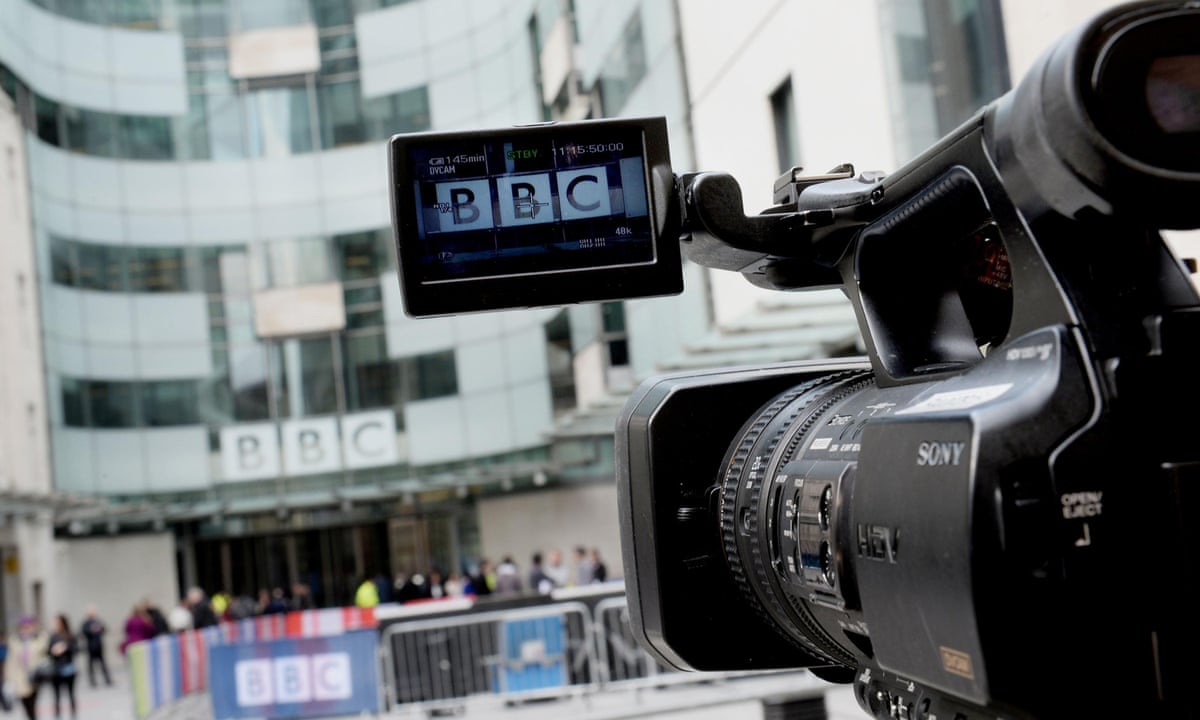 BBC funding: only half of young people know about licence fee
Only half of 16 to 24-year-olds know that the BBC is funded by the licence fee, while over a third of adults are unaware how the corporation's website is funded. A new Ofcom report, adults' media use and attitudes, found that just 52 of 16 to 24-year-olds knew that the BBC TV programmes are funded from the 145.50 annual TV licence fee charged to all UK households that watch live TV. The media regulator's annual report also found that 37 of adults did not know that the BBC's website is also funded by the licence fee. - www.theguardian.com
Thursday 21 April 2016, AM
Inside Search: Building the future of TV, with you
So now when you're looking for The Big Bang Theory, we'll not only show you the apps and sites where you can find the latest episode, but also show which channel you can turn your tv to later in the evening or week to catch it live. We put this technology to the test with two of the highest rated TV events in the last year the Rugby World Cup Finals on TF1, the leading network in France, and the Republican Presidential Debates on Fox News, a leading news network in the US. Politics and sports are pretty personal topics, so it's only appropriate that TF1 and Fox News created a fully addressable viewing experience for the millions of viewers that tuned in using Dynamic Ad Insertion. - search.googleblog.com
Wednesday 20 April 2016, AM
BBC Radio 1 to ditch overseas acts for more homegrown talent
The BBC will look to retune its national music stations Radio 1 and Radio 2 to focus on emerging homegrown talent in a bid to counter government criticism that they are not distinctive enough. The BBC said it would have more new homegrown talent on Radio 1 and Radio 2 as part of a robust defence of the distinctiveness of the two stations published on Tuesday, saying around 90 of their music output was not played on any other station. - www.theguardian.com
Tuesday 19 April 2016, PM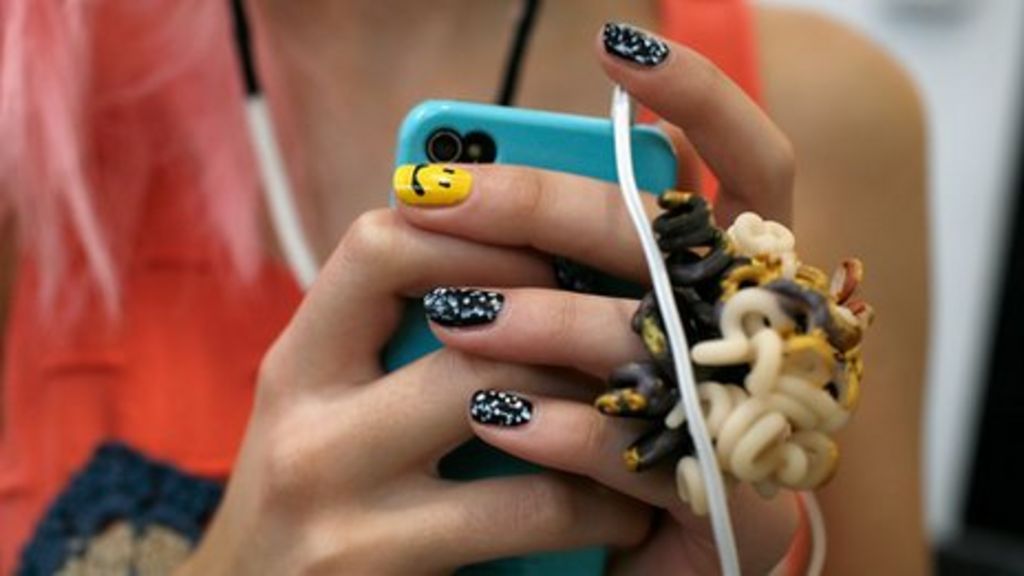 UK phones only get 4G '53% of the time' study finds
Of the four UK networks, EE was found to have the best 4G connectivity, while Three had the worst. The State of the Mobile Network report also noted that O2 had the highest 3G and 4G latency - that's the amount of time data takes to travel along a network, measured in milliseconds. - www.bbc.co.uk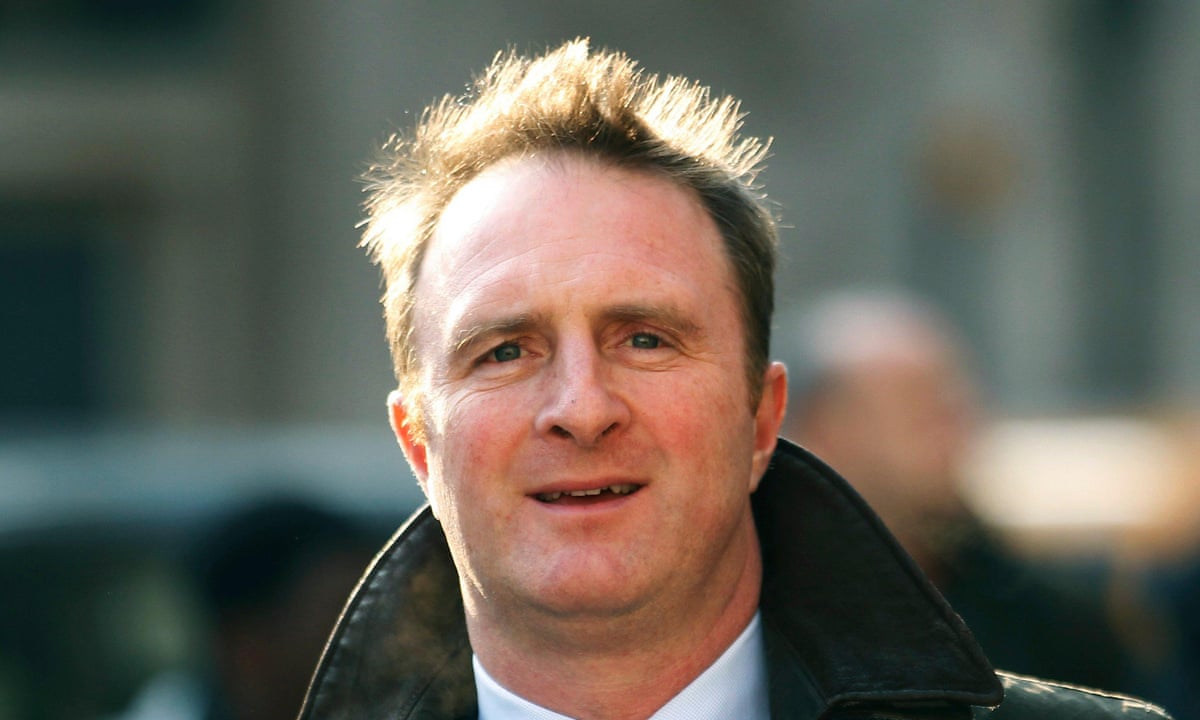 BBC News creates controller role for mobile and online as overhaul begins
BBC News is creating a controller of mobile and online in the first stage of division director James Harding's cost-cutting Future of News plans. Staff were also given an update on the BBC's streaming news service Newstream, which has had an internal launch of 'Ten to Watch', an on-demand bulletin within the BBC News app which some BBC News employees are testing. - www.theguardian.com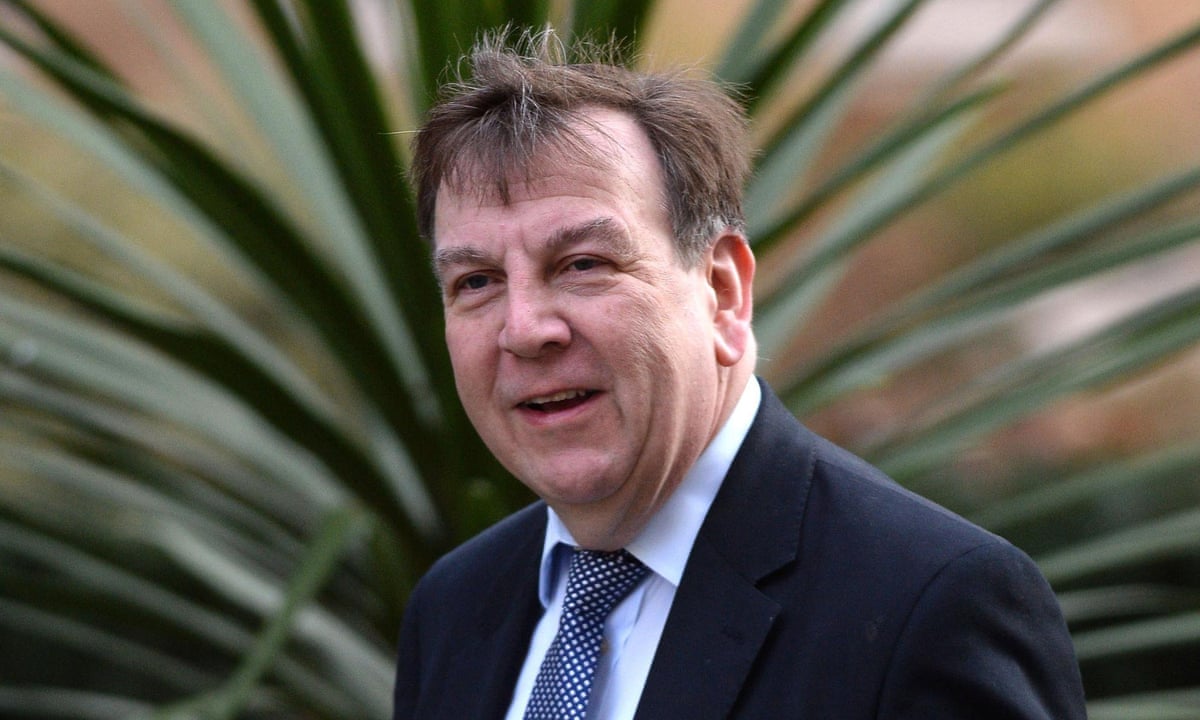 John Whittingdale is 'bullying' BBC over Europe, says shadow culture secretary
Eagle also criticised the government over reports earlier this week that it is considering forcing the BBC to sell off its stake in UKTV, the commercial broadcaster it jointly owns with US network Scripps through its commercial arm BBC Worldwide. Eagle also queried whether Ofcom would be ready to take on the regulatory duties of the BBC when the new royal charter begins on 1 January 2017.The government-commissioned Clementi report, published last month, recommended that the BBC Trust should be abolished and its regulatory role taken over by Ofcom. - www.theguardian.com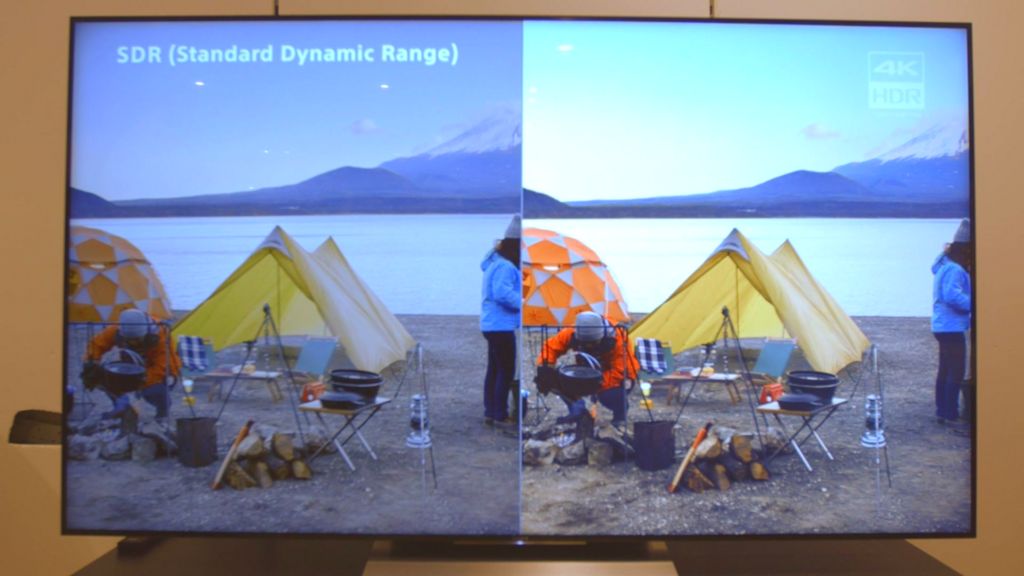 a way to make television more real?
High Definition TVs are now being replaced by 4K TVs in our homes - offering four times the definition of HD. Manufacturers have now started adding High Dynamic Range on their latest models giving a greater range of brightness, luminosity, depth and detail to the picture. Will it bring a real improvement in picture quality - www.bbc.co.uk
Monday 18 April 2016, PM
America now has nearly 5 PR people for every reporter, double the rate from a decade ago
For every one job result for a reporter, photojournalist or TV producer, you'll get 10 results for jobs available to people with journalism backgrounds or degrees to switch careers toward marketing, advertising and - most of all - public relations. That means over a career of 20 years, the average PR person will make about 300,000 more than the typical reporter, and as anyone in either industry knows, the benefits will be much more lucrative at a public relations firm. - muckrack.com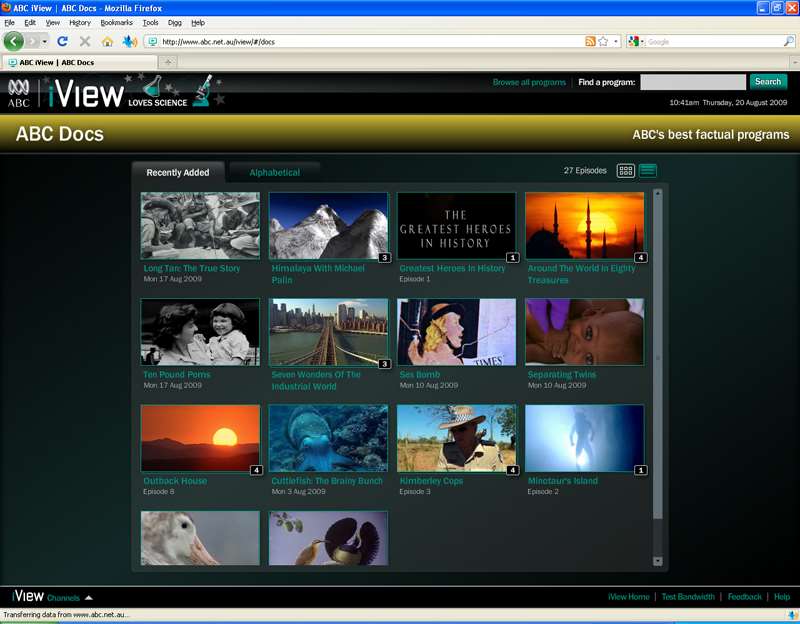 Strained Streaming: Why is streaming catch up video in Australia so painful?
The site is easy to navigate, the content is uploaded quickly, and the quality is at a high bitrate, although the end result wavers somewhere between high-end SD and low-end 720p. It doesn't require a login either. In 2016, when the likes of Netflix and Stan, stream content in both 1080P and 4K, there is really no excuse for not being able to supply it. - www.pcauthority.com.au
Monday 18 April 2016, AM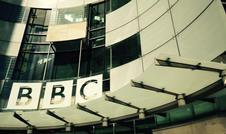 BBC facing cash raid from DCMS
The BBC faces an anxious wait for the white paper on charter renewal amid conflicting reports over the weekend about government plans to raid the corporation's finances.The Sunday Times reported that culture secretary John Whittingdale will force BBC Worldwide to relinquish its £500m stake in UKTV, with half the proceeds going to the Treasury, under proposals to be outlined next month.The newspaper also claimed that Whittingdale wants to hand £100m of licence fee funding to third parties to create children's and news content that the BBC will be required to carry across its airwaves.But The Sunday Times report was contradicted by Sam Coates, the deputy political editor at The Times, who said on Sunday that 10 Downing would apply a handbrake to Whittingdale's ambitions.- www.broadcastnow.co.uk
Date set for Planet Rock and Absolute 80s move
Digital One has requested to remove Absolute 80s and Planet Rock from its multiplex from April 30th. At the moment, the two Bauer services are available on two national DAB services, following the launch of Sound Digital Limited. Bauer's heat and Kisstory services will be removed from local multiplexes by the 30th April 2016 now they are also available on SDL. Digital One, owned by one of the three SDL investors, Arqiva, says it will continue to seek additional customers for vacant capacity on the multiplex following the removal of Absolute 80s and Planet Rock. - radiotoday.co.uk
Sunday 17 April 2016, PM
Reuters Institute for the study of Journalism
Traditional television viewing is falling, and the rapid rise of online video viewing continues. If television news providers fail to respond to these profound shifts in how people use media, they risk eventually becoming irrelevant, a new report from the Reuters Institute for the Study of Journalism, University of Oxford warns. - reutersinstitute.politics.ox.ac.uk
Saturday 16 April 2016, AM
Obama Presses for Open Market for Cable Set-Top Boxes
Photo WASHINGTON - President Obama on Friday announced his support for opening the market for cable set-top boxes, singling out the devices in millions of homes as a clunky and outdated symbol of corporate power over consumers, as he introduced a broad federal effort to increase competition. In an unusual step, Mr. Obama weighed in personally on a pending proposal at the Federal Communications Commission, having his administration file comments that applauded the effort to loosen cable companies' grip on the boxes. - www.nytimes.com
Digital Radio Retune for Merseyside: what you need to know
Listeners to DAB digital radio in the Merseyside area will need to retune on Wednesday 20th April following a frequency change that will affect local radio stations. The new frequency will go live from 6am on Wednesday 20th April, after which listeners will need to rescan their DAB radios in order to continue listening. - www.a516digital.com
Friday 15 April 2016, PM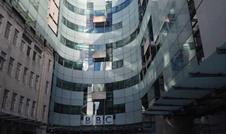 BBC white paper to be published in May
The government's white paper on BBC charter renewal will be published in May, culture minister Ed Vaizey has confirmed for the first time.The Department for Culture Media & Sport (DCMS) has previously only gone as far as to say that the document will be released in "spring" – a target it will just about meet if published next month.In a debate about diversity at the BBC in parliament on Thursday, Vaizey said he had seen an early draft of the report. "We are going to publish it in May," he said.Vaizey added that boosting diversity will be a prominent part of the government's plans for the BBC.The DCMS was swamped by 190,000 responses to its consultation on the BBC's future and this is said to have contributed to the release date being pushed back. Another factor in the delay has been the EU referendum, in which culture secretary John Whittingdale is playing a prominent role as part of the Vote Leave campaign. - www.broadcastnow.co.uk
Friday 15 April 2016, AM
Copyright fight club – POLITICO
Coming into office in 2014, the European Commission laid out an ambitious agenda to overhaul the entire digital copyright system in the EU. It's moving on various fronts, investigating contracts between Hollywood studios and TV stations while preparing new legislation that could change everything from watching movies and sports to publishing videos on YouTube. The Commission's review of copyright laws is wide-ranging, affecting a broad range of businesses in industries including tech, retail, telecoms and media. - www.politico.eu
Wednesday 13 April 2016, AM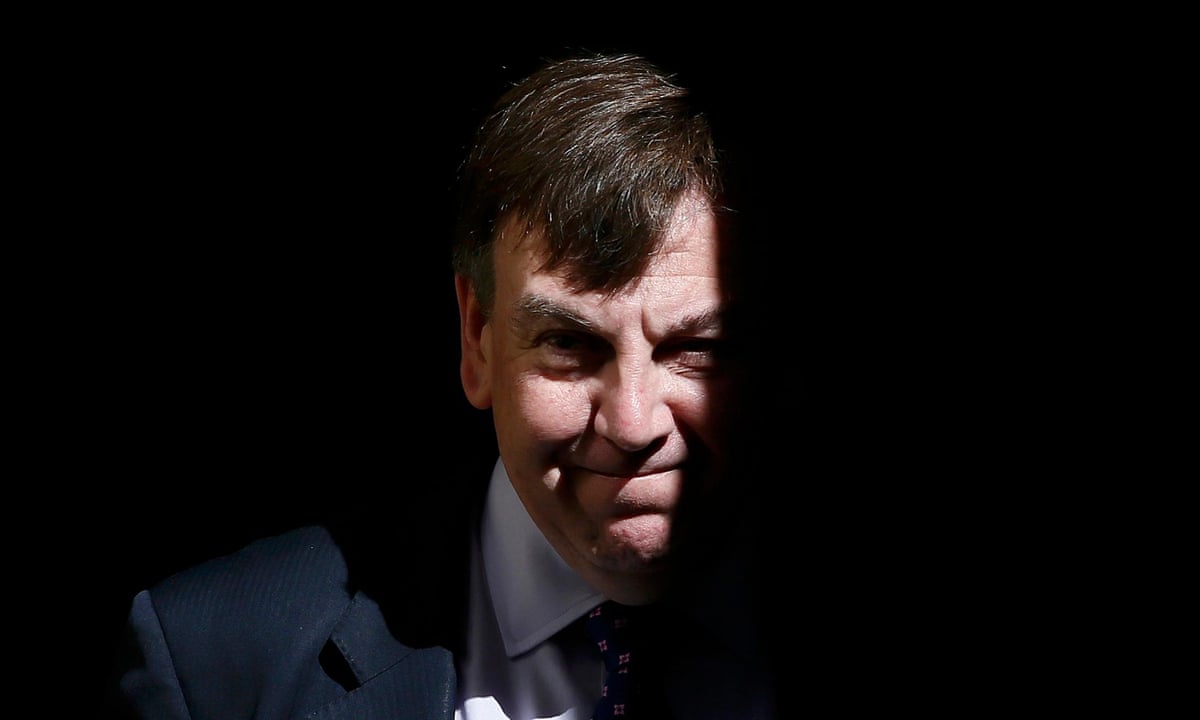 Cabinet minister John Whittingdale had relationship with sex worker
The culture secretary, John Whittingdale, has faced calls to withdraw from the regulation of the press following the disclosure that he had a relationship with a prostitute. Whittingdale, who is divorced, was forced to explain on Tuesday night how he had a six-month relationship with a woman whom he did not realise worked in a brothel. - www.theguardian.com
Tuesday 12 April 2016, PM
What is Alternative Audio Commentary?
The alternative audio is selected using the Red Button, and you will usually be prompted by a presenter when an alternative audio stream is available. If this button is selected, when there is no current alternative audio commentary available, you may hear an odd sound effect. - www.bbc.co.uk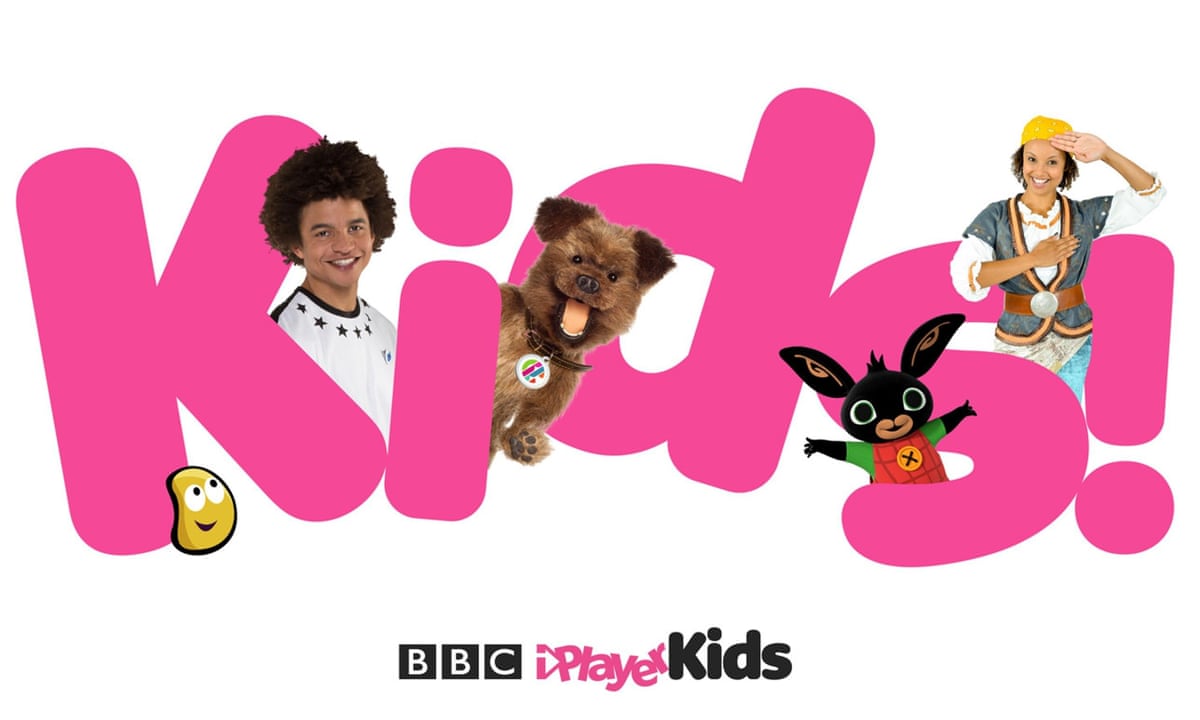 BBC's iPlayer Kids app puts children's TV at 'front and centre' of plans
His comments come after speculation last year that cBeebies and CBBC could face an online-only future as part of cost-cutting ahead of charter renewal at the end of this year. The new iPlayer Kids app will only show age-appropriate content free from adverts, but the BBC faced questioning over its decision not to cut off content after a notional bedtime. - www.theguardian.com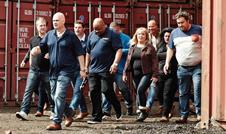 UKTV profits hit 80m
A 20% boost in its programming budget helped UKTV deliver record profits in 2015 as well as cement its ratings lead over Channel 5 and Sky.The company spent £148m on programming in 2015, a 20.3% boost on the £123m spent in 2014, with original commissions including Storage Hunters UK and Dave Gorman Modern Life Is Goodish and acquisitions including Grimm and Rizzoli & Isles topping its ratings table.Its annual financial report shows that this investment in content helped it deliver a 13% increase in revenues from £282.6m last year to £319.2m in 2015 with operating profits growing 10.1% to £79.6m up from £72.3m. Meanwhile, earnings before interest, tax, depreciation and amortisation (EBITDA) grew from £74.2m to £82m.. - www.broadcastnow.co.uk
Freeview selects Anomaly to lead ad account
Freeview has appointed Anomaly to lead its advertising account following a review of its agency roster. Freeview drafted in Leo Burnett in 2011 following a three-way pitch against The Red brick Road and WiedenKennedy. - www.thedrum.com
Monday 11 April 2016, AM
Top-level change at BBC and ITV means uncertain future for UK television
Following a changing of the guard that saw his heads of entertainment, factual and drama depart, his new top team includes Polly Hill, the BBC controller of drama commissioning he poached to become his head of drama - a coup for Lygo and a blow for the BBC. It means that seven experienced executives have left the corporation over the last seven months director of television Danny Cohen, controller of seasons and special projects Janice Hadlow, creative director Alan Yentob, BBC2 controller Kim Shillinglaw, BBC Studios director Peter Salmon, natural history unit head Wendy Darke and Hill. Driving the low morale at the BBC is the question mark over the timing and implementation of director general Tony Hall's two big master plans the commercialisation of most BBC production through the creation of BBC Studios and a restructure of commissioning and programme-making based around genres and audiences that blurs the boundaries between radio, TV and online, details of which are unlikely to be unveiled until after the government produces its white paper on the corporation's future. - www.theguardian.com
Sunday 10 April 2016, PM
The Real Whittingdale Scandal: Cover up by the Press
By the time The Independent began investigating the reasons why the Whittingdale-King story had never been published, despite being known to at least three national newspaper groups, the relationship had ended and Whittingdale was now inside the cabinet. By stalling indeterminately a critical element of the law passed by parliament in 2013, related to the imposition of costs penalties on newspapers who fail to join a charter-approved regulator, Whittingdale effectively gave himself an unfettered executive power over the press. - www.byline.com
Wednesday 06 April 2016, PM
Judge us by our quality, says BBC's Tony Hall
It was an upbeat performance by Tony Hall, BBC director general, at an event held by the Future for Public Service Television inquiry. He said the BBC's reputation was based on quality and having the funding to be able to put on such series as Happy Valley, BBC 2's Inside Obama's White House and the work of the Natural History Unit. - www.nuj.org.uk
Wednesday 06 April 2016, AM
REVEALED: Mystery cause of East Devon TV signal fault
The cause of a mystery signal problem, which saw thousands of residents in East Devon miss their favourite TV shows, has been revealed. The mystery depended when at800, a company set up by mobile phone operators to tackle issues related to TV signal interference, said that a mast was unlikely to be the cause of the fault. - www.exeterexpressandecho.co.uk
Tuesday 05 April 2016, AM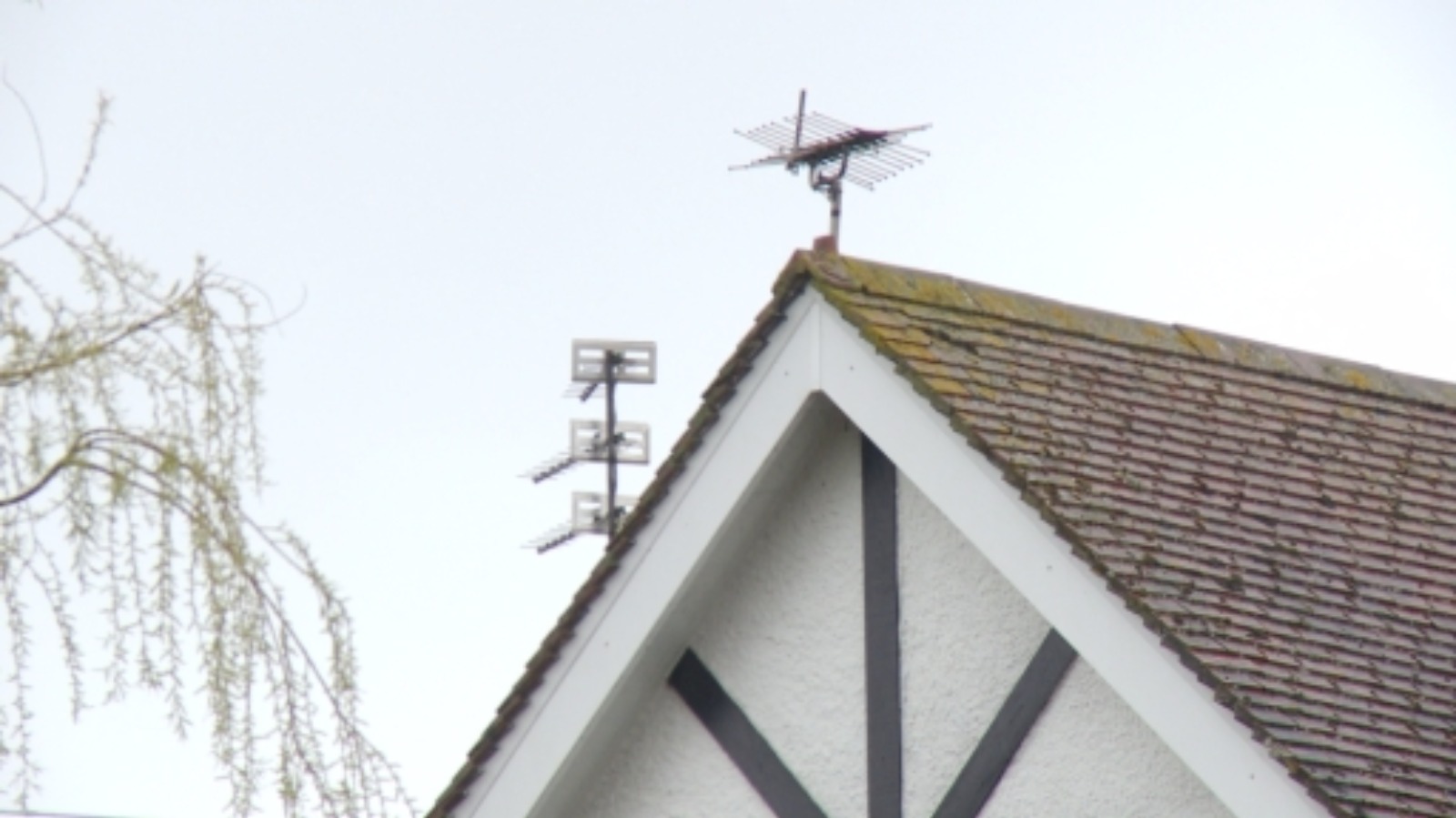 Residents angry they're unable to receive Freeview television channels
Hundreds of people around Exmouth are able to watch Freeview channels again tonight after being without television for four days. Most people should now be back to normal, But many people who tried re-tuning their TVs now have to set them up all over again. - www.itv.com
Saturday 02 April 2016, AM
BBC Wales: Ofcom Welsh Govt push for radio coverage boost
Acknowledging that the availability of BBC Radio Cymru and BBC Radio Wales is primarily a matter for the BBC, it noted that while FM coverage of BBC Radio Cymru was high, BBC Radio Wales could only reach 81 of households on FM. With the BBC currently exploring options for improving BBC Radio Wales FM coverage, Ofcom confirmed that it saw no reasons why the existing BBC National DAB multiplex, which carries all of the BBC's UK-wide stations, can't be re-configured to add BBC Radio Cymru and BBC Radio Wales via 14 unnamed transmitter sites in mid-Wales. Due to the way the BBC National DAB multiplex is broadcast as a single frequency network across the country, a solution that is being portrayed by Ofcom for mountainous mid-Wales is unlikely to be viable in other parts of the UK. BBC Local Radio in England and BBC radio stations for Scotland and Northern Ireland are carried on a network of local DAB multiplexes, operated by commercial organisations. - www.a516digital.com
Thursday 31 March 2016, PM

28% of Piracy Takedown Requests Are "Questionable"
This week, researchers from Columbia University's American Assembly and Berkeley published an in-depth review of the current takedown regime, with one study zooming in on the millions of takedown requests Google receives every week. The company currently acts in response to 97.5 of the takedown requests, which means that the vast majority of the questionable notices are honored. - torrentfreak.com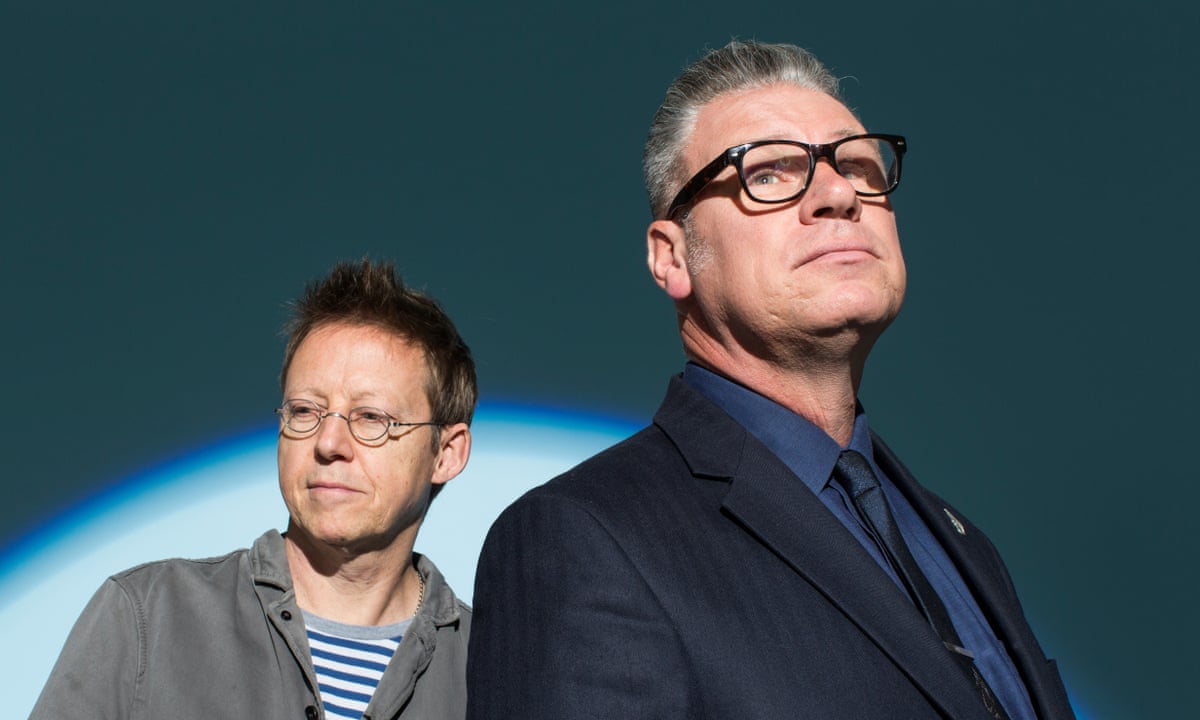 Kermode and Mayo's Apple gag does not take the pith, rules BBC Trust
The complaint was initially rejected by the BBC's audience services department before being shunted upstairs to the trust's editorial standards committee. It also said that BBC presenters were allowed to refer to commercial products, whether directly or indirectly, and the complaint proceeded no further. - www.theguardian.com
http://reutersinstitute.politics.ox.ac.uk/sites/default/files/Public%20Service%20News%20an…
Public service news based on Q5a/b 'Which, if any, of the following have you used to access news in the last week' Social media use for news is based on Q3 'Which, if any, of the following have you used in the last week as a source of news' Calculations include for Finland, Yle tv-uutiset, Yle uutiset, Yle tv-uutiset and Yle radiouutiset for France, news in the following channels of France Tlvisions, francetvinfo. Bbc News has long worked with social media both as a means of news reporting and news distribution and many channels and news programmes have built their own social media profiles. - reutersinstitute.politics.ox.ac.uk
Wednesday 30 March 2016, AM
Watch Freeview shows anywhere with EE TV: Service lets users stream and download programs …
From today, EE TV customers will be able to download any programmes they record on their TV to their phones and keep them, for as long as they wish, to watch while offline. From today, EE TV customers will be able to download any programmes they record on their TV to their phones and keep them for as long as they wish, to watch while offline. - www.dailymail.co.uk
Don't buy a Freeview Play box until you've read these five facts
Since then its growth has stalled, but Freeview Play aims to modernise TV once again by bringing streaming services directly to your TV. But what can Freeview Play offer you over your standard TV recorder, smart TV and streaming devices such as Google's Chromecast and the Amazon Fire TV Stick Is it really worth investing in a Freeview Play box just yet If a separate set-top box doesn't appeal, Panasonic is offering up a line of Freeview Play compatible Viera TVs. Including a tuner into the TV as standard makes much more sense - it's how Freeview managed to reach a wide audience initially. - www.alphr.com
Friday 25 March 2016, AM
UTV unveils new look as part of ITV family
The fresh look was designed by ITV Creative and the UTV Creative team and will be on air in the coming months. Rufus Radcliffe, Group Director of Marketing and Research at ITV, said the makeover firmly positions UTV as part of the ITV family. - www.u.tv
Wednesday 23 March 2016, PM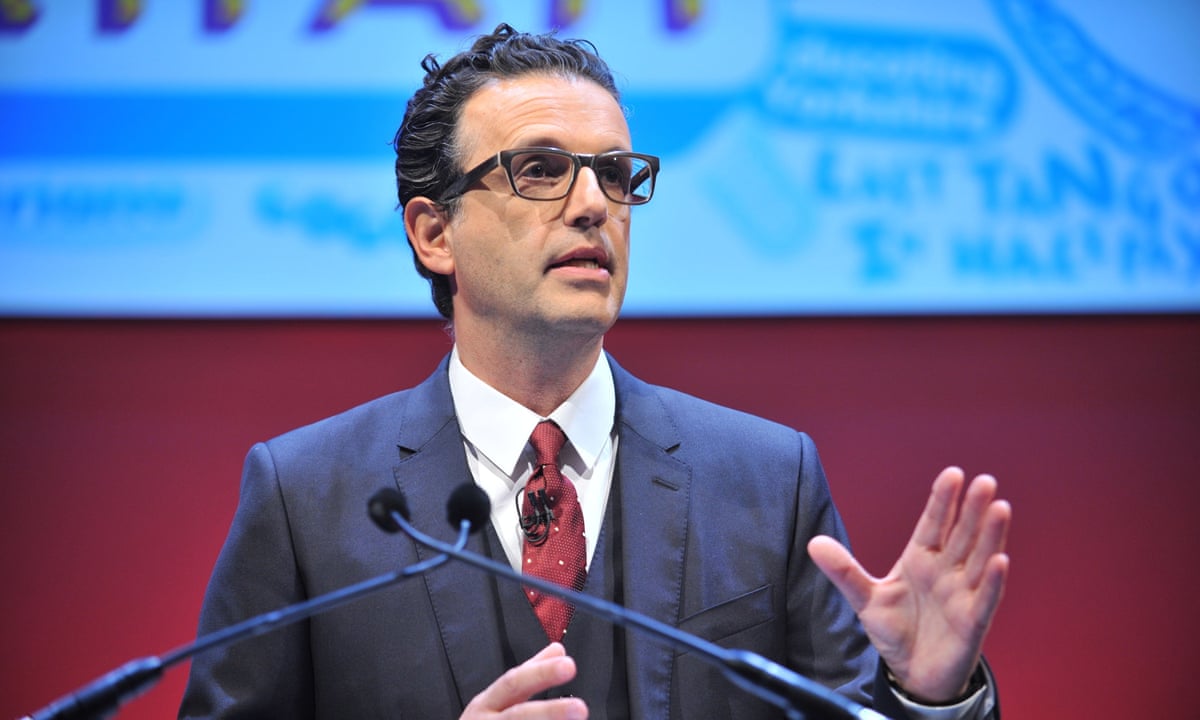 Partial Channel 4 sell-off 'would leave it with Two Weddings and Half a Funeral'
- www.theguardian.com
Wednesday 23 March 2016, AM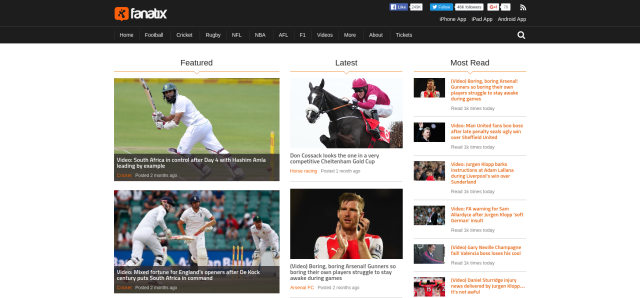 Eight-second videos are long enough to infringe on copyright, says UK judge
Two factors help to determine whether fair dealing applies for a particular case. It's not yet clear whether the defendants will appeal or whether damages will be awarded against them. - arstechnica.co.uk
Tuesday 22 March 2016, PM
BBC Names Mark Linsey as Director of Production Division BBC Studios
Linsey has been acting director of BBC Television since October 2015, and spent more than 20 years working in TV production before joining the BBC, including roles at Central, LWT, Hat Trick Prods. Charlotte Moore will be responsible for BBC television pending the announcement in the next few weeks of a new structure to simplify the BBC. Linsey will spend the next month working with the Studios teams before the new division launches on April 29. - variety.com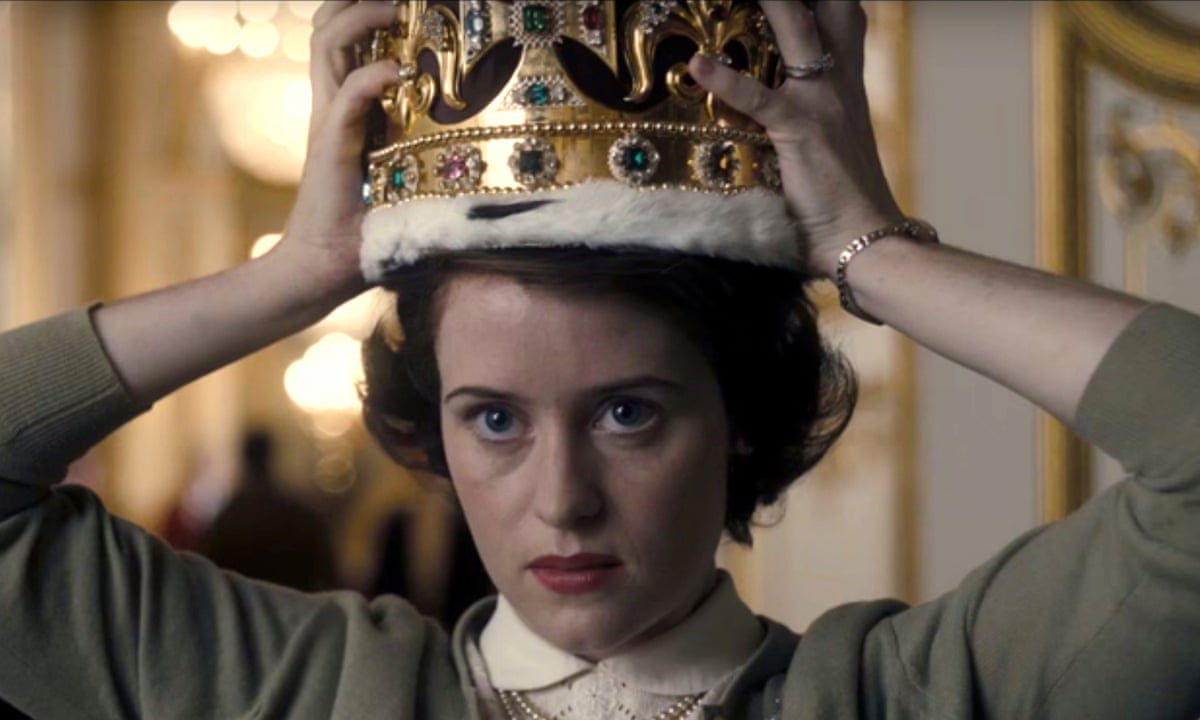 Netflix races ahead of Amazon and Sky with 5m UK households
Netflix is far ahead of competitors such as Amazon's Prime Instant Video or Sky's Now TV, and is continuing to grow faster than the other services. According to the data, there are about 1.6 million households subscribing to Amazon's service in the UK, up about 300,000 over 2015, and fewer than 1 million signed up to Sky's Now TV. In total, more than 6.5 million households are signed up to some sort of video-streaming service. - www.theguardian.com
Saturday 19 March 2016, AM
DTG :: News :: New players help to boost broadband connections, John Whittingdale supports…
This would align the UK with European Commission proposals that more spectrum should be available for mobile services. Ofcom has now launched a consultation process to accelerate the clearance of the 700MHz band, currently used by digital terrestrial TV services. - dtg.org.uk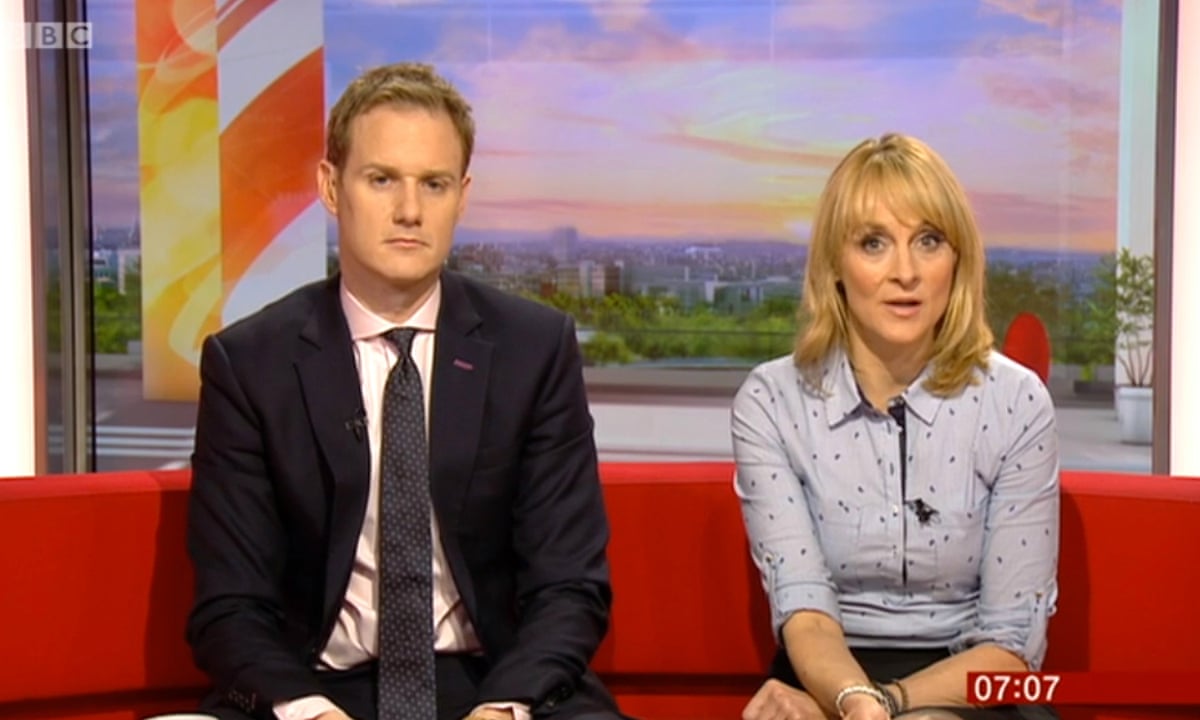 Thirty years of the TV sofa: from political strategy to sexism
The breakfast show presenters went back to desks for a bit, before returning to sofas. It's the same with famous fictionalised sofas - on the Royle Family, it's the dad who gets his own armchair while the rest of the family cram onto the sofa. - www.theguardian.com
Thursday 17 March 2016, PM
UKTV executive sacked after stealing huge cache of confidential TV data from media regulat…
The disclosure of the data breach, which was immediately reported to Ofcom by UKTV, led to panic amongst rival broadcasters. Ofcom has now written to television companies, insisting that their data has been recovered, and adding that the 27-year-old employee, who worked for the regulator on a short term contract, has been sacked by UKTV. - www.telegraph.co.uk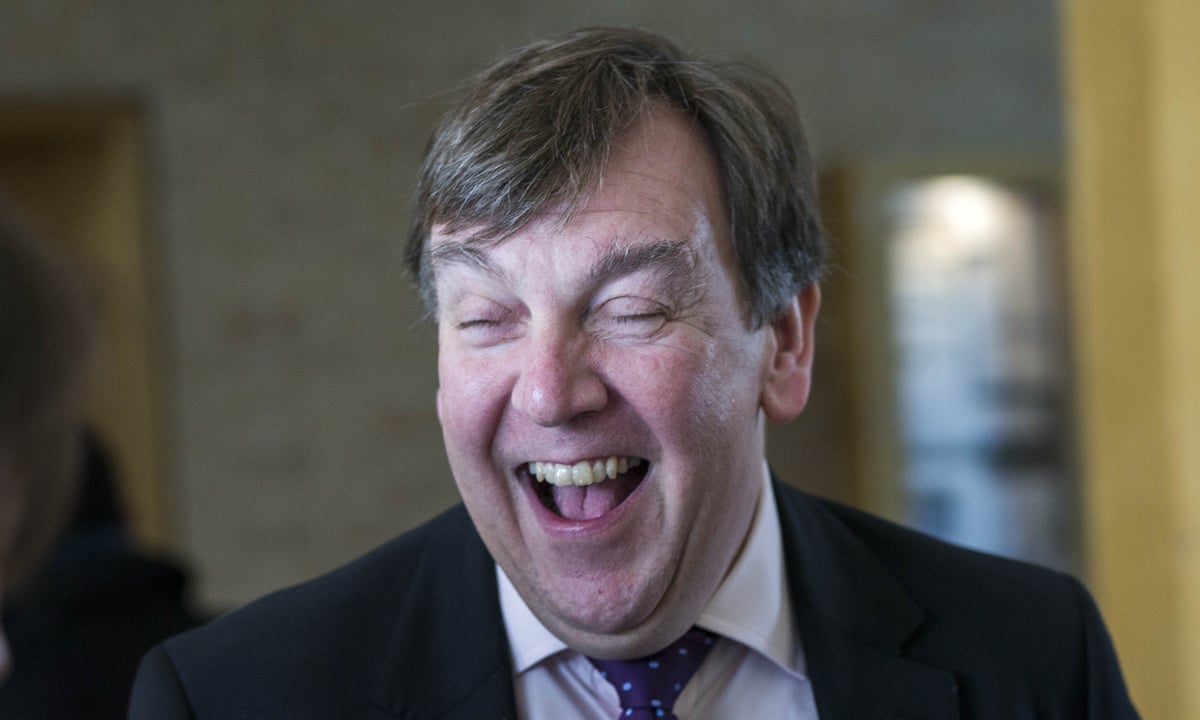 John Whittingdale must allow the BBC board to be truly independent
When David Clementi's report recommended the creation of the unitary board, which I am on record as supporting, he appeared to accept that the government would have the right to appoint the chair, deputy chair and four non-executive directors for the nations. If the BBC is to be seen as free from government control, then the board must be seen to be entirely independent from it. - www.theguardian.com
Tuesday 15 March 2016, PM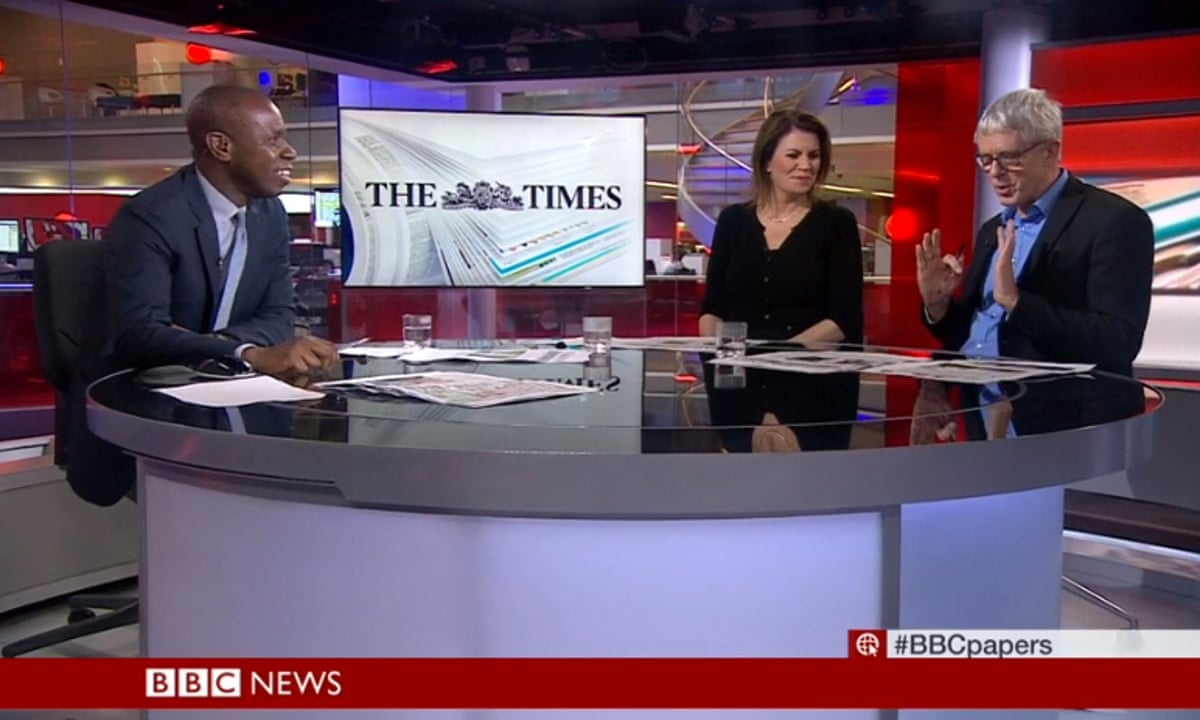 BBC News channel to merge its two paper reviews into one extended show
The BBC News channel's two late night paper reviews will be merged into one extended show as part of a raft of changes to the 24-hour service starting on Monday. Its 15-minute review of newspaper headlines, The Papers, currently airs twice a night, at 10.30pm and 11.30pm, but the latter slot has been dropped to allow a repeat of BBC2's Newsnight at 11.15pm. The new paper roundup will run for 20 minutes at 10.40pm after the 10pm bulletin and Sportsday. - www.theguardian.com
Monday 14 March 2016, PM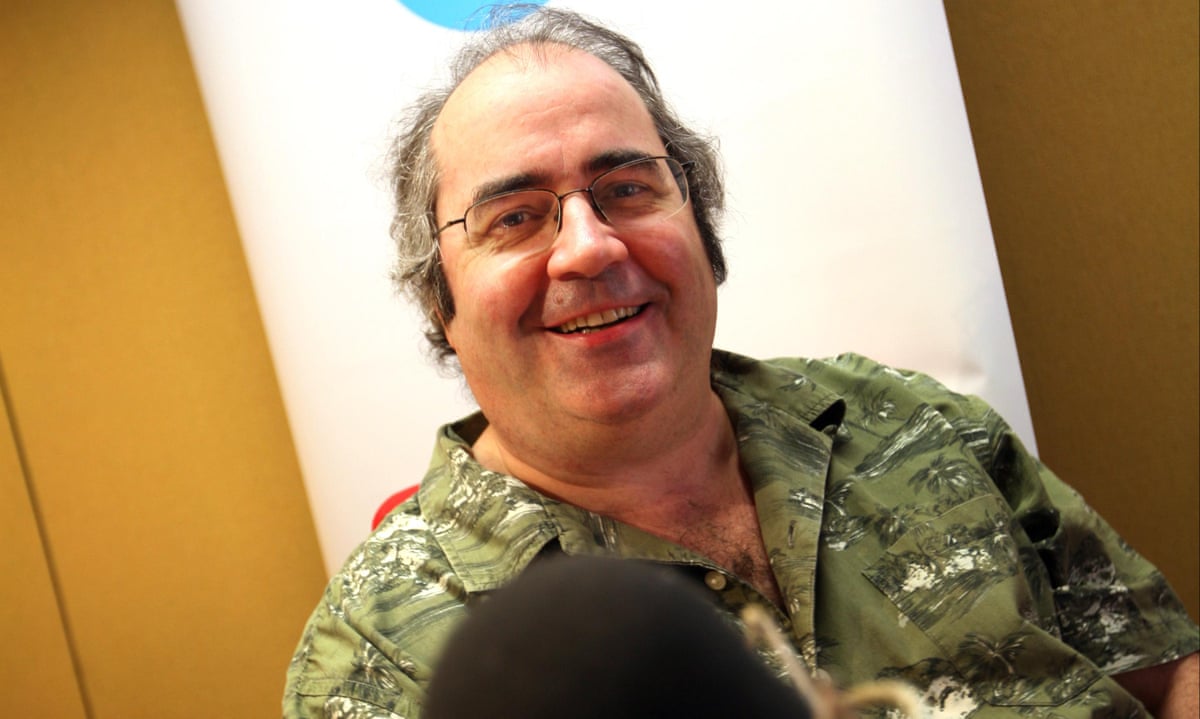 BBC Radio 5Live keeps the nation company. It would be wrong to take it off-air
The latest service to be threatened with digital exile is Radio 5Live. The station best equipped to dog your footsteps is Radio 5Live. - www.theguardian.com
BBC and ITV in online video talks
The BBC offers programming online through BBC iPlayer for up to 30 days after transmission. In 2007, the BBC, ITV and Channel 4 launched a joint venture online video service, known as Project Kangaroo. - informitv.com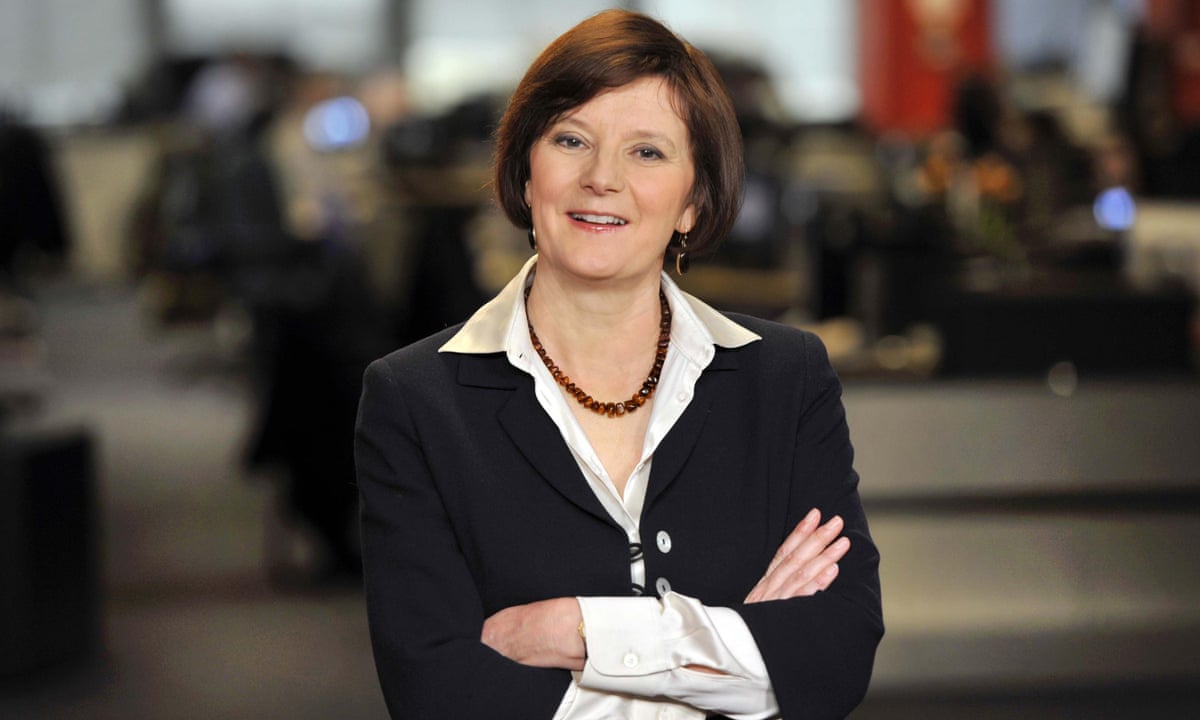 BBC radio chief: government plans threaten our independence
The government-commissioned Clementi report recommended that the BBC's day-to-day operations be run by a unitary board, headed by a majority of non-executive directors, while full responsibility for regulation be handed over to the media regulator Ofcom, replacing the BBC Trust. The BBC's director general, Tony Hall, has already flagged his concerns about the proposals, pointing out that unlike any previous governing body, the unitary board would set the editorial direction of the whole BBC. Neither the trust nor its predecessor - the BBC governors who oversaw the corporation from its founding until 2005 - had such powers. - www.theguardian.com
Monday 14 March 2016, AM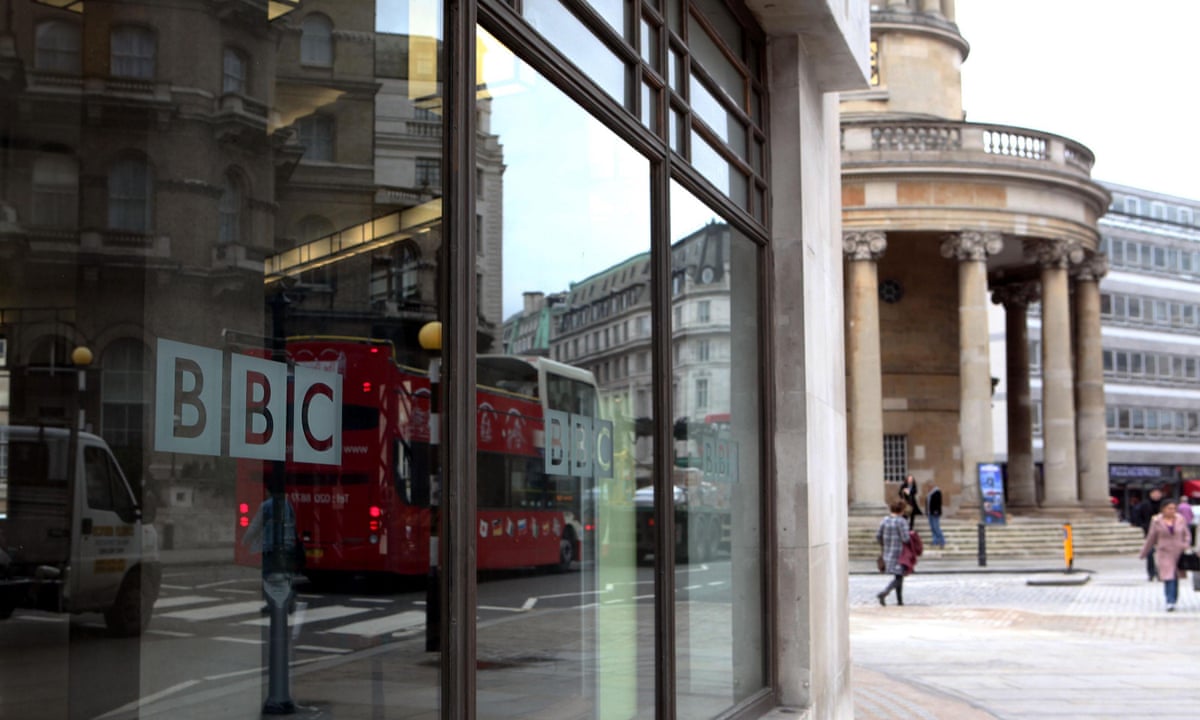 Government will choose most members of BBC board, says Whittingdale
John Whittingdale said only two or three members of a 13-strong unitary board, which would replace the discredited BBC Trust model, would be BBC executives while the rest would be government appointees. In a speech last week, Lord Hall pointed out that unlike any previous governing body, the unitary board would set the editorial direction of the whole BBC. Neither the trust nor its predecessor - the BBC governors who oversaw the corporation from its founding until 2005 - had such powers. - www.theguardian.com
Saturday 12 March 2016, AM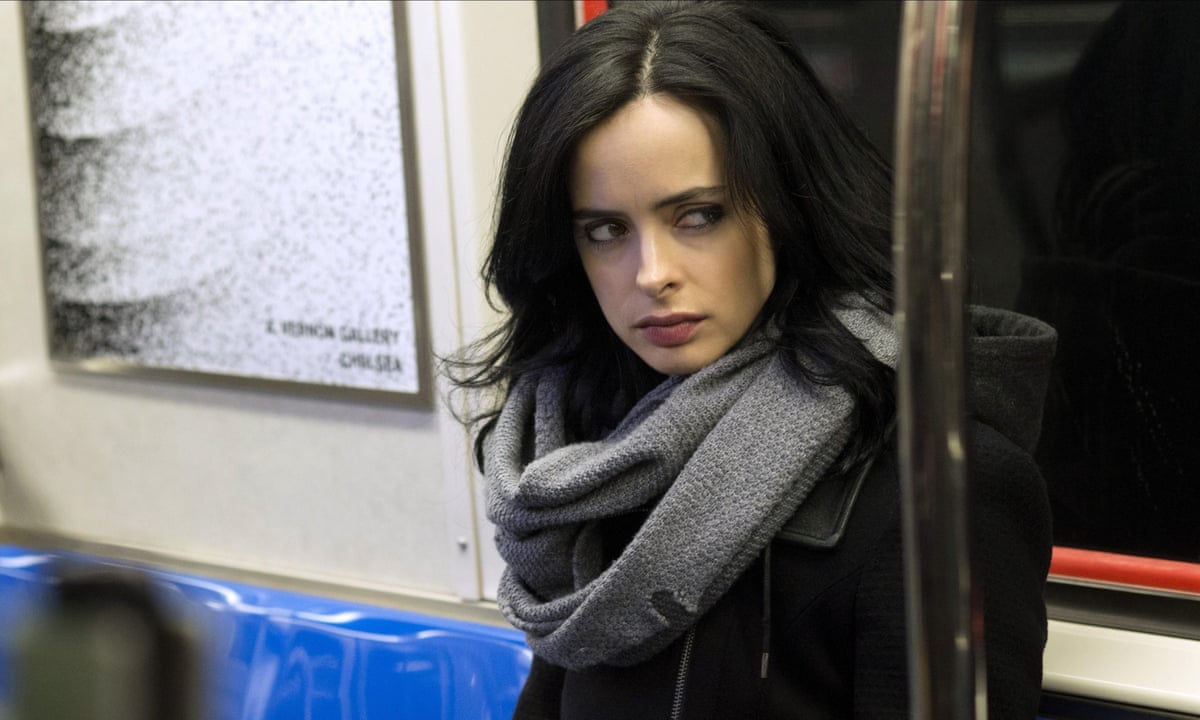 UK viewers doubled amount of time spent streaming TV in 2015
Traditional TV viewing accounted for 76, or three hours and 51 minutes per day, close to 28 hours per week. While traditional TV still dominates viewing, there has also been growth - albeit only from 24.5 minutes a week to 28 minutes a week on average - in consumption on other devices such as tablets, smartphones and laptops. - www.theguardian.com
Thursday 10 March 2016, PM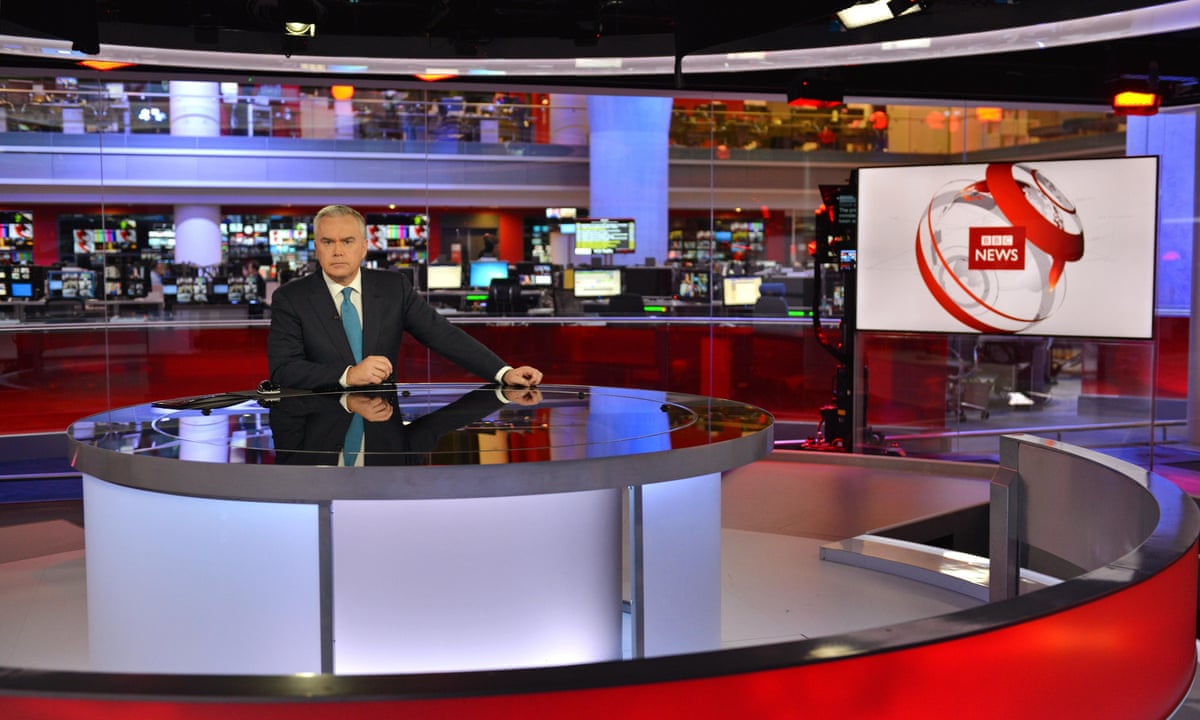 BBC News most trusted source for more than half of people in the UK
The results of the poll, published on Thursday, also suggested more than half of people did not trust the government with the future of the BBC. The corporation's future size and scope remains uncertain following last year's funding settlement, in which it took on the 700m cost of free TV licences for the over-75s, with the government's BBC white paper likely to be delayed until after the EU referendum. The online YouGov survey commissioned by 38 Degrees, which was behind a petition signed by nearly 400,000 people in support of the BBC, said 53 of people did not trust the government to protect BBC services during charter renewal. - www.theguardian.com
Wednesday 09 March 2016, PM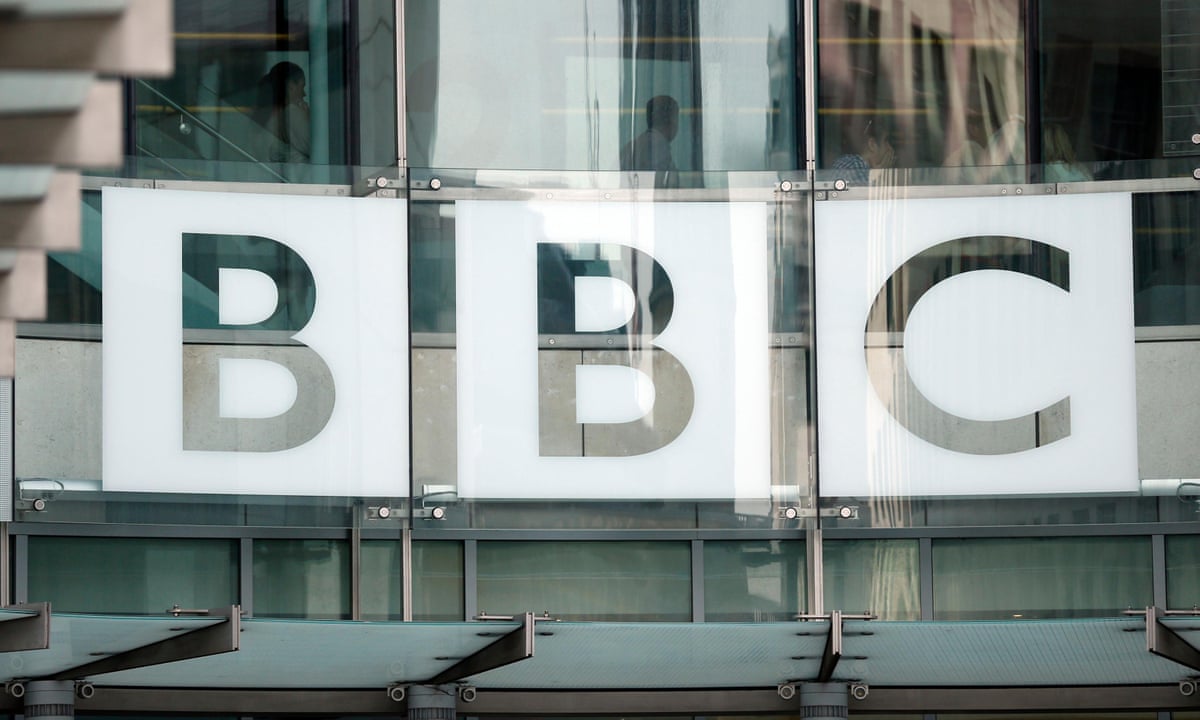 BBC warned against making further cuts to local radio services
One option is said to be a merger with Radio 5 Live, with local radio stations retaining their own breakfast and drivetime stations. The last time BBC local radio faced big cuts, four years ago, proposed savings of 15m were halved to 8m following protests from listeners and MPs, and opposition from the then-BBC Trust chairman, Lord Patten. - www.theguardian.com
Wednesday 09 March 2016, AM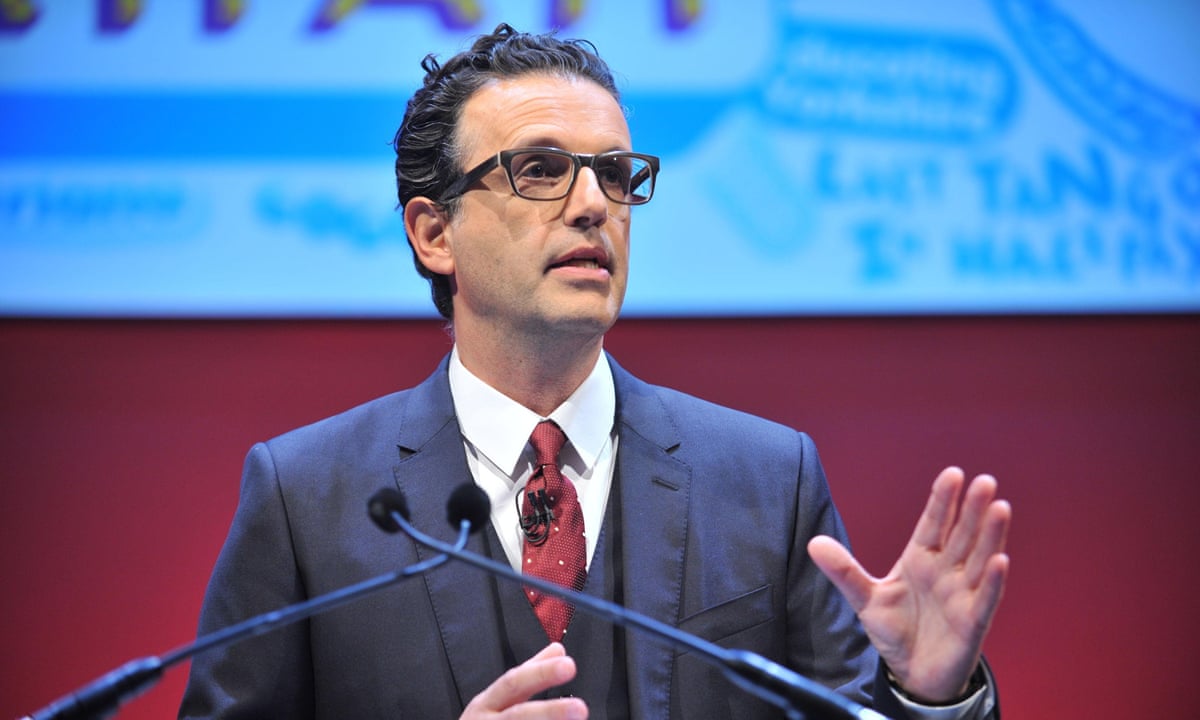 Channel 4 chief hits out at critics calling for privatisation
Speaking at a conference held by Enders Analysis, he chose to make the 1bn fight over privatisation highly personal, publicly attacking the two former Channel 4 senior executives. Abraham accused Johnson of flip-flopping on his view of Channel 4 given his long history of defending the broadcaster's model, most recently last September in front of the House of Lords communications committee. - www.theguardian.com
Tuesday 08 March 2016, PM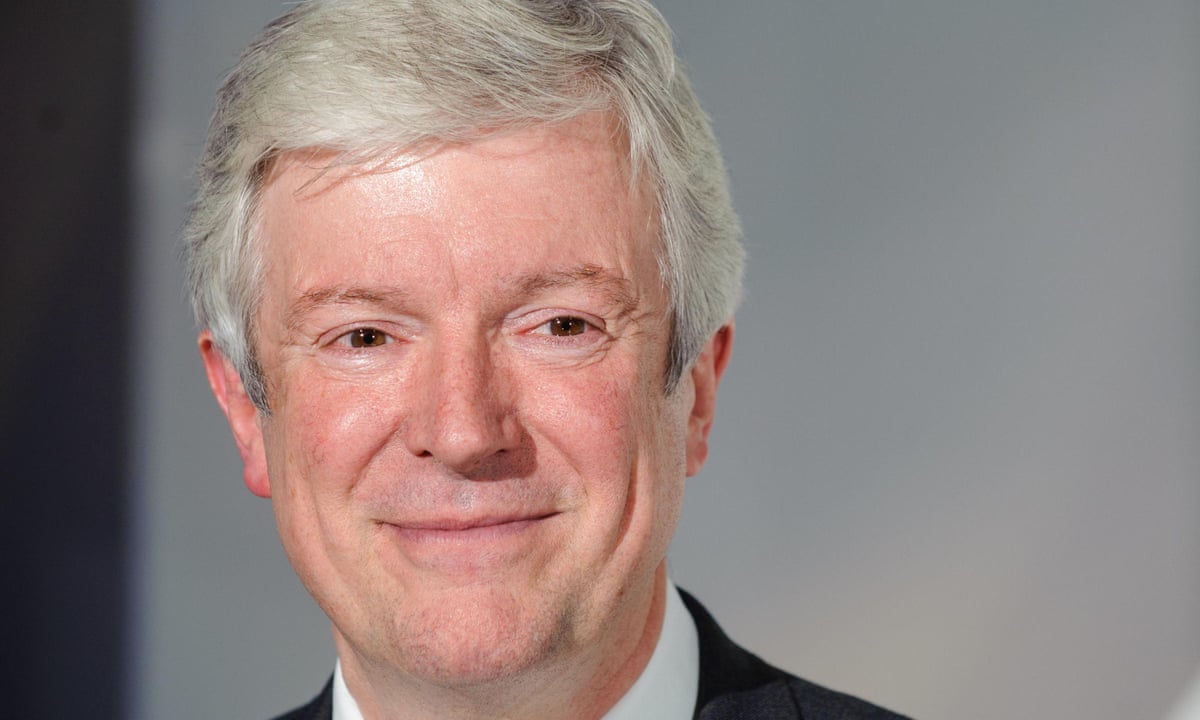 BBC increases savings target to £800m a year to pay for drama and sport
The BBC has increased its savings target by 100m to 800m a year over the next five years, blaming rapid inflation in the cost of drama and sport. While there are still doubts over the BBC News channel, BBC sources said on Tuesday that Radio 5 Live would not be axed completely, although it is looking at ways to save money, possibly using its services for local radio. - www.theguardian.com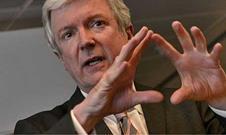 Tony Hall to sound warning over governance proposals
Tony Hall will today sound a strong warning that Sir David Clementi's BBC governance review could open the door to further erosion of the corporation's independence.The director general is expected to raise concerns about Sir David's recommendation that a new unitary board, tasked with governing the BBC, should consist of six government-appointed posts, including the chairman and vice chairman.If adopted, the BBC believes that this will be the first time in history that the government will have the power to appoint members of the BBC's operational board.The recommendation has caused concern at New Broadcasting House and, in a speech at an Enders Analysis and Deloitte media conference on Tuesday, Hall will strongly reject the idea.He will make clear that, unlike the BBC Trust, the board will have the power to set the editorial direction of the BBC. This includes contributing to key decisions on programmes, services and journalism."It doesn't feel to me that these tasks should be undertaken by government-appointed board members," Hall will warn. "The BBC is one of the world's great public service broadcasters - not a state broadcaster."He will add: "A strong, sustainable BBC needs new safeguards for independence, not yet more erosion. The secretary of state reminded us last week that the public want the BBC to remain independent."
Tuesday 08 March 2016, AM
http://www.digitaluk.co.uk/__data/assets/pdf_file/0004/88816/Digital_UK_LCN_7_Consultation…
English Local services stay at LCN 8 where they are joined by Scottish services to create a consistent UK-wide LCN for local TV. This would result in LCN 7 becoming vacant in England and Northern Ireland but would result in fewer channel moves. In summary, the changes will enable The move of BBC Alba and Channel 4 Wales to LCN 7 The move of Local TV services in Scotland and Wales to LCN 8 The creation of a channel reservation for Local TV across the UK at LCN 8 Local TV channels in England and Northern Ireland currently on LCN 8 being offered the opportunity to move to LCN 7 5 In reaching this decision, we gave due consideration to all the responses we received. - www.digitaluk.co.uk
BBC considering merging Five Live with local radio stations
'The affluent heartland audiences are protected, and the arts world indulged, while sport is raided'. There have been ongoing suggestions that Five Live faces cutbacks, but the corporation has strongly denied suggestions that the network could go online-only. - www.telegraph.co.uk
Monday 07 March 2016, PM
Television licence loophole
The BBC recently ceased transmissions of BBC Three, making it an online only service, accessible through the BBC iPlayer. Extending an anachronistic television licence to viewing on demand does not really address the question of the long-term funding of the BBC. It does open the door to a subscription model, which the BBC has always resisted. - informitv.com
Sunday 06 March 2016, PM
Welcome to the Whittingdale Broadcasting Corporation
As for Ofcom - incorporating the BBC in its overall media planning, issuing performance frameworks, balancing BBC interests against ITV and the rest - who chooses the chairman, the chief exec and the head of the new corporation-watching committee Take another bow, John Whittingdale. The BBC of Whittingdale's tomorrow will have a government-appointed chair and deputy chair, a government-appointed Ofcom chair and BBC sub-board chair - plus a tiny executive voice at the decision-making table. - www.theguardian.com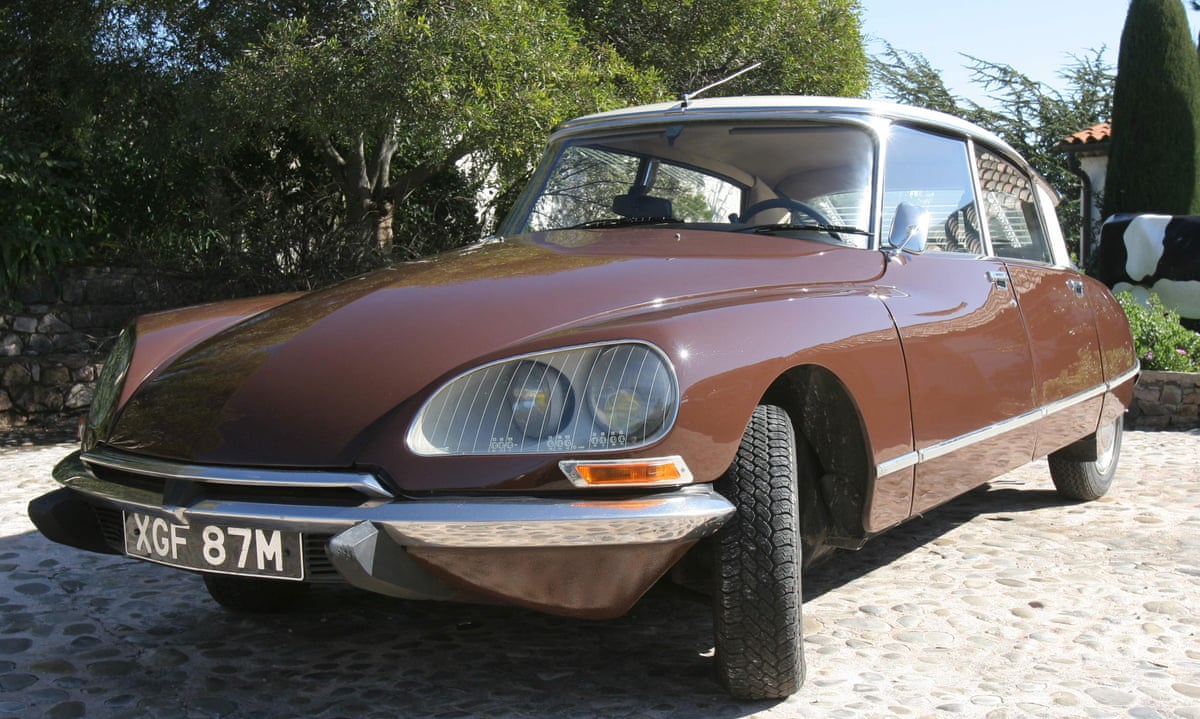 The trouble with getting the BBC to be less popular
The notion of more primetime arts, science and history programming, more analytical journalism, and more risk-taking new commissions is metaphorical music to ears that scorn Radio 2's literal kind. If the distinctiveness they claim is vital were actually to be enjoyed by more people than the corporation's current output, then ITV, Sky and Channel 5 would be complaining about that and then the culture secretary would have to commission a report calling for more blandness, less risk-taking and more audience-despising primetime bilge. - www.theguardian.com
Saturday 05 March 2016, PM
Bringing down the paywall
The arrival of UKTV's lifestyle channel, Home, on Freeview last week is timely evidence of an ongoing shift taking place in the broadcasting industry, which has seen more and more broadcasters begin to recognise the growth opportunities in FTA and benefits of moving out from behind the paywall. FTA TV, for example, no longer means settling for a handful of channels in fact, Freeview now has over 60 channels on its service, 12 of which are broadcast in HD. Another of Freeview's selling points for a broadcaster is that FTA TV is a much less crowded place to be, in comparison to the competitive pay-TV landscape where broadcasters must battle the giants, navigate complicated content rights and throw a lot of budget at diversifying their offering and making it stand out in light of challenging SVoD services. - www.tvbeurope.com
Friday 04 March 2016, PM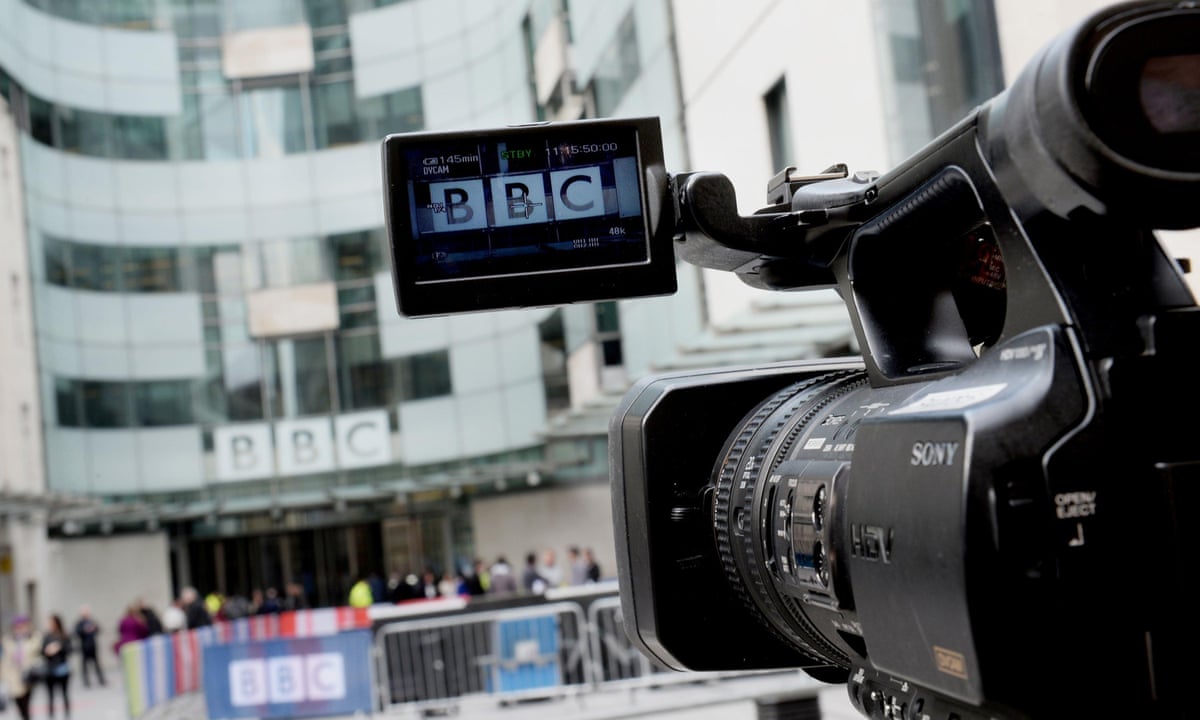 BBC white paper may be delayed until after EU referendum
The government is likely to delay publishing the white paper on the renewal of the BBC royal charter until after the EU referendum, causing further delay and uncertainty for the corporation. Any legislation regarding the funding and future of the BBC is likely to attract massive media attention, which the government is unlikely to welcome during a divisive political vote over the EU. When asked whether the white paper would be delayed on Wednesday, culture secretary John Whittingdale said no decision had yet been. - www.theguardian.com
Thursday 03 March 2016, PM
Local TV stations gain greater EPG prominence following BBC Three's move online
Local TV channels across the UK are set to move to more prominent positions in the Freeview TV guide. In Scotland and Wales local channels are listed at channel 23 but will now be eligible to move to channel 8 following BBC Three's move online, while local services in England and Northern Ireland, which are currently on 8, will be offered the chance to move to channel 7. - www.seenit.co.uk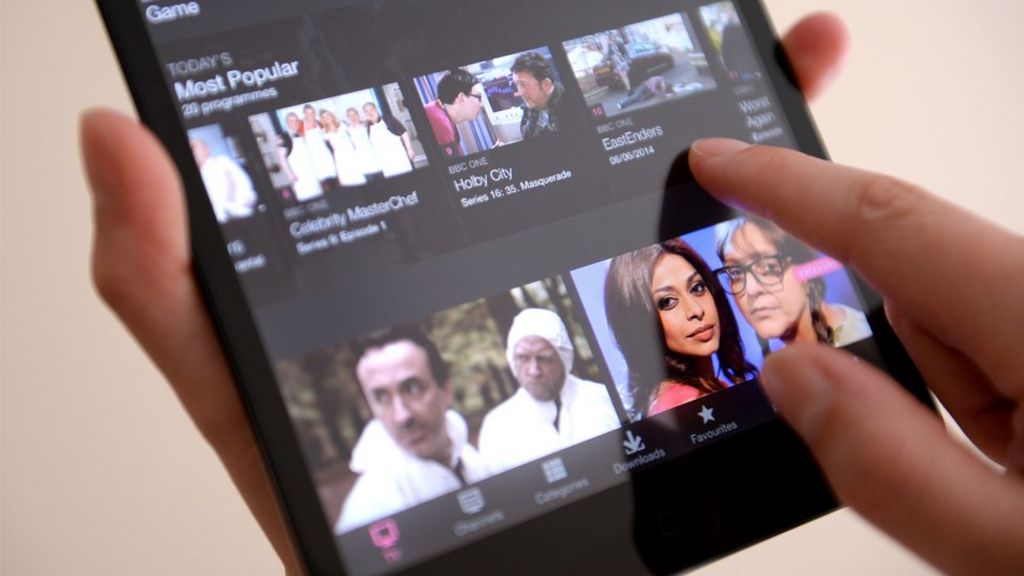 BBC iPlayer 'loophole' to be closed soon, says culture secretary
John Whittingdale said the licence fee would be extended so it no longer just applied to live television viewers. Only UK TV licence holders can use the iPlayer to watch BBC programmes as they are broadcast live, but currently those without a licence can view the shows at a later date. - www.bbc.co.uk
Wednesday 02 March 2016, AM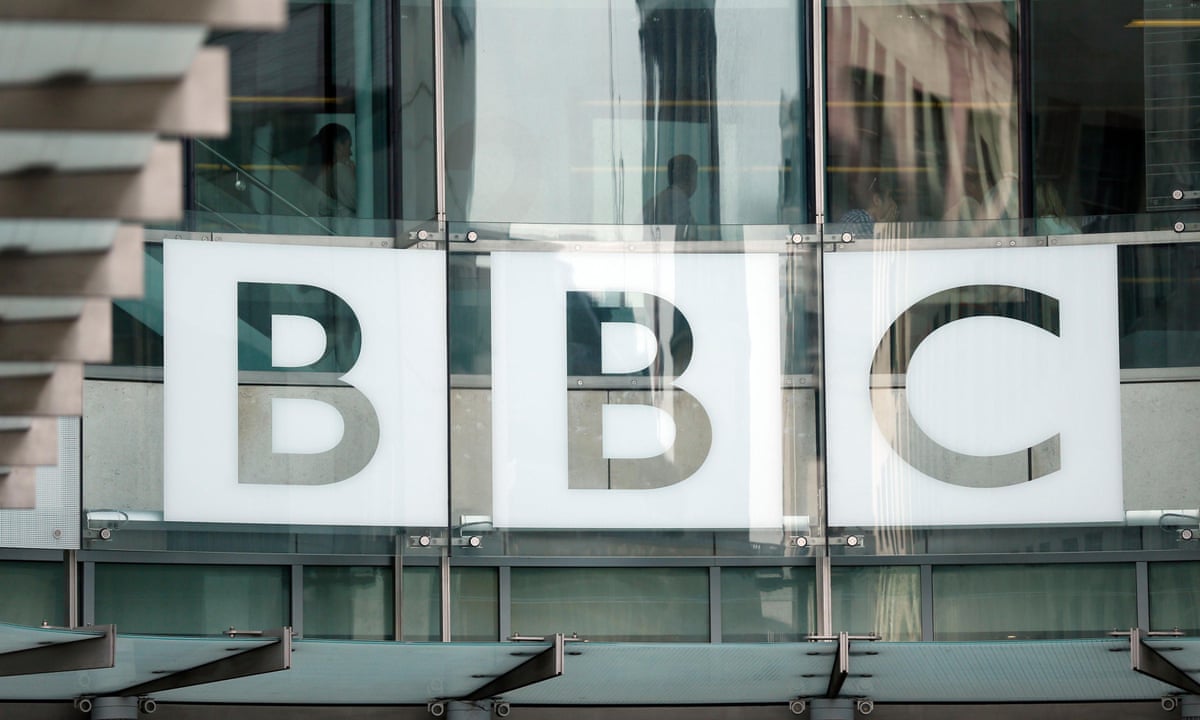 Public support BBC and its independence from the government
The public has given strong support to the BBC in one of the largest ever responses to a government public consultation, while showing huge indifference to the way it is governed. Some organisations felt the current fair trading arrangements between the BBC and BBC Worldwide and BBC Global News needed further clarity and improvement. - www.theguardian.com
Tuesday 01 March 2016, PM
Ofcom to extended DAB trials for two years
Ofcom engineer Rashid Mustapha was granted a test licence and installed a low power digital radio transmitter on a Brighton roof-top. The test successfully delivered a reliable, high quality digital radio broadcast. - radiotoday.co.uk
Tuesday 01 March 2016, AM
A Review of the Governance and Regulation of the BBC
As part of the ongoing process to review the BBC's Royal Charter to make sure it remains a valued public broadcaster, Sir David Clementi was asked by the Secretary of State for Culture, Media and Sport to submit a report on how the BBC is governed and regulated. The model of governance and regulation of the BBC the specific mechanisms of governance and regulation and the way in which the BBC and the bodies that govern and regulate it engage with licence fee payers and industry. - www.gov.uk
FCC Probes Cable Firms' Influence on Web TV
The FCC is expected to act soon to curb such contracts on the part of two big cable firms, Charter Communications Inc. A smaller firm, Herring Broadcasting, also has complained to the FCC about the contracts. - www.wsj.com
Monday 29 February 2016, PM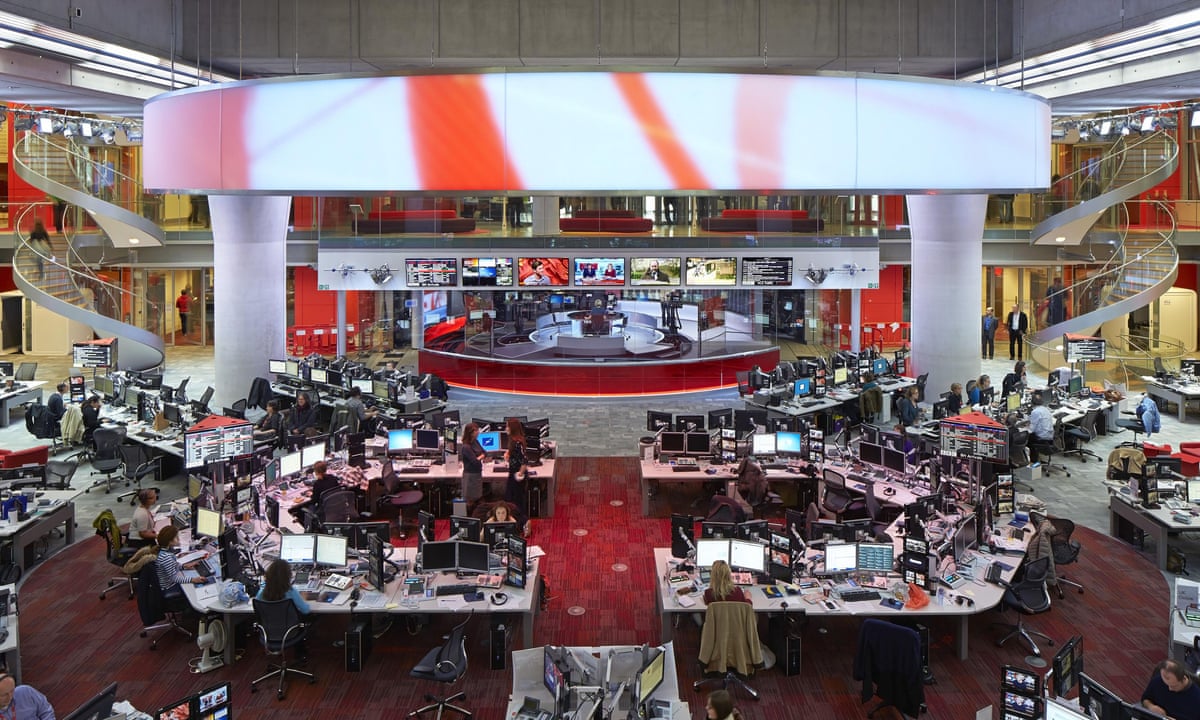 BBC News faces £80m cuts over the next four years
The BBC news channel costs 63m a year but much of the costly news gathering provided for the channel is used elsewhere in the BBC. Newsgathering in total is the biggest single cost in the whole department. The BBC is looking to make the station online-only because so many consume sports news in this way, but Radio 5 Live is broadcast from MediaCityUK in Salford and is a department of BBC North, which would make such a cut politically sensitive. - www.theguardian.com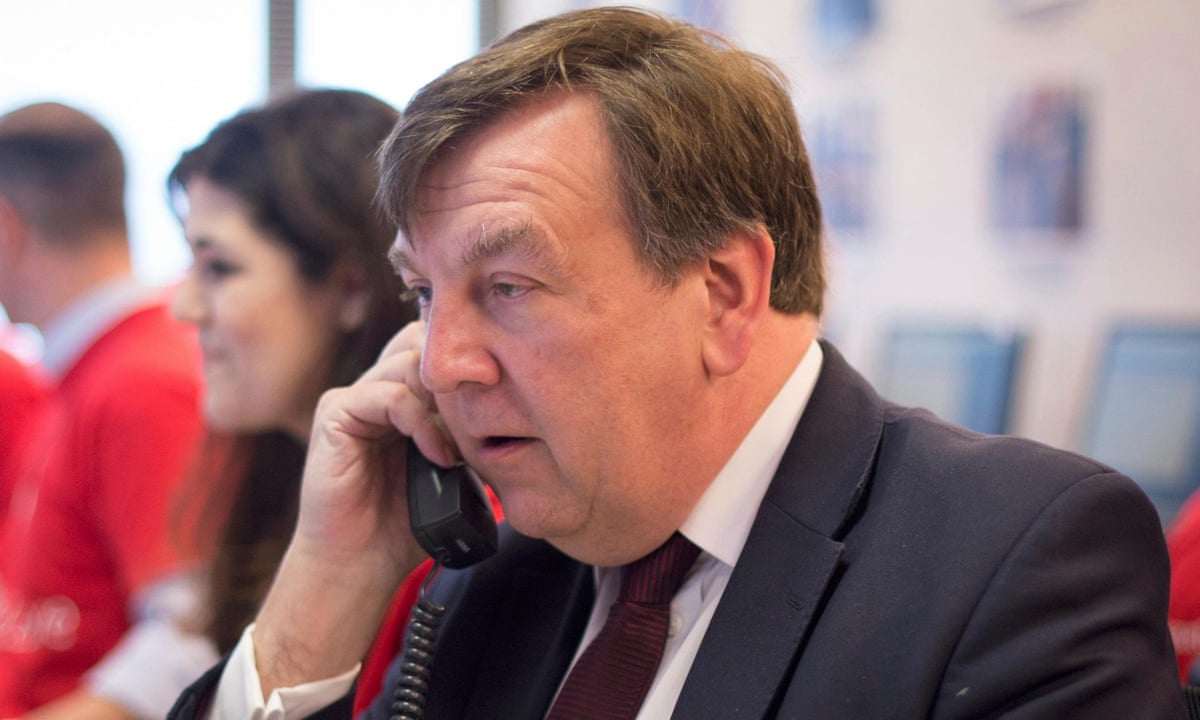 Brexit and the BBC: a tough call for the culture secretary?
All the parties, as well as recent select committee reports, and even the chair of the BBC Trust, agree that reform of BBC regulation is necessary. While the BBC insisted last week that its new referendum guidelines will enable it to be robust and impartial, there can be no way of knowing for sure if the BBC is pulling its punches. - www.theguardian.com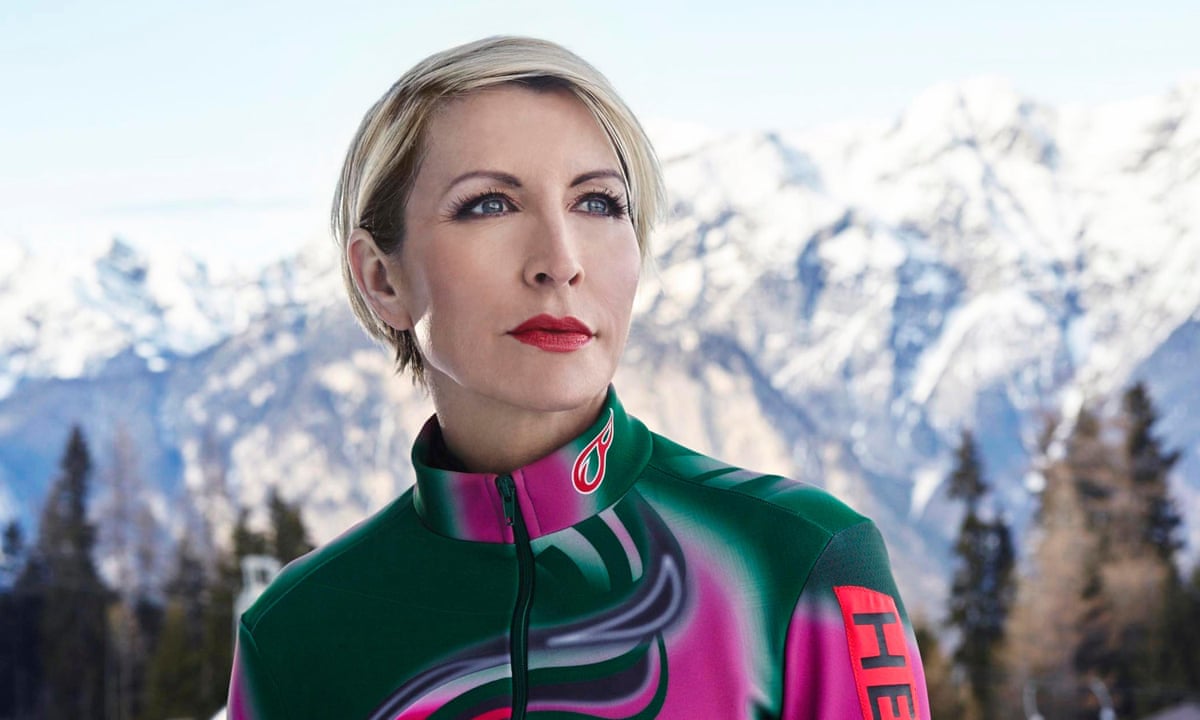 Channel 4 beats ITV ratings for all shows across whole day
Big-budget drama Jekyll and Hyde was canceled after poor viewing figures, and epic Beowulf, which drew just 1.3 million viewers on Sunday, looks set for the same fate. Channel 4 shows that performed reasonably well for the channel on Sunday night included The Secret Life of the Zoo, which drew 1.5 million, and celebrity winter sports show The Jump, which managed 1.9 million viewers. - www.theguardian.com
900,000 Australians Now Have FreeViewPlus
Hybrid TV services are growing in strength globally. Germany, for example, has Hybrid TV in over a 1/3 of German households. - www.gizmodo.com.au
Monday 29 February 2016, AM
A dozen stations launched on new DAB multiplex
Today is the day around a dozen radio stations launch on the new Sound Digital national DAB multiplex. An official industry event it taking place to mark the launch of the new stations tomorrow in London - and will be available to listen to on the radio industry's radio station - inRadio from 2pm till 440pm. - radiotoday.co.uk
Sunday 28 February 2016, AM
Local TV prepares to unite under one Freeview channel number
The organisation responsible for allocating Freeview channel numbers is expected to confirm shortly that local TV will be given a single channel number across the UK. Digital UK has recently consulted with channel operators to assist making a decision about a shuffle-up on Freeview, which will be triggered when BBC Three is taken off channel 7. Most major local TV channels, including STV and Made TV have made public responses to the consultation, approving a proposal that would see local TV stations in Scotland and Wales join those in England and Northern Ireland on Freeview channel 8, a move that would enable the local TV network to market its presence on Freeview under a single channel number for the first time. - www.a516digital.com
Thursday 25 February 2016, PM
DTG :: News :: Ofcom to make the UK a world-leading digital economy, House of Lords want t…
Calls from the industry for changes to BT's network subsidiary Openreach have been unsuccessful to date, but now Ofcom has stated that it is necessary to overhaul Openreach's governance and strengthen its independence from BT, there will be major changes in the coming months. During discussions regarding the BBC at the House of Lords, the communications Select Committee has stated that there is no need to change the BBC's core mission-to 'inform, educate and entertain'-originally set out by the BBC's founder Director General, Lord Reith around 50 years ago. - dtg.org.uk
Dame Janet Smith review
The total payments made to survivors of Jimmy Savile, as part of the Savile Compensation Scheme, can be found below. The terms of the Scheme were agreed with lawyers for the survivors of Savile, the NHS and the Savile estate in February 2014. - www.bbc.co.uk
Thursday 25 February 2016, AM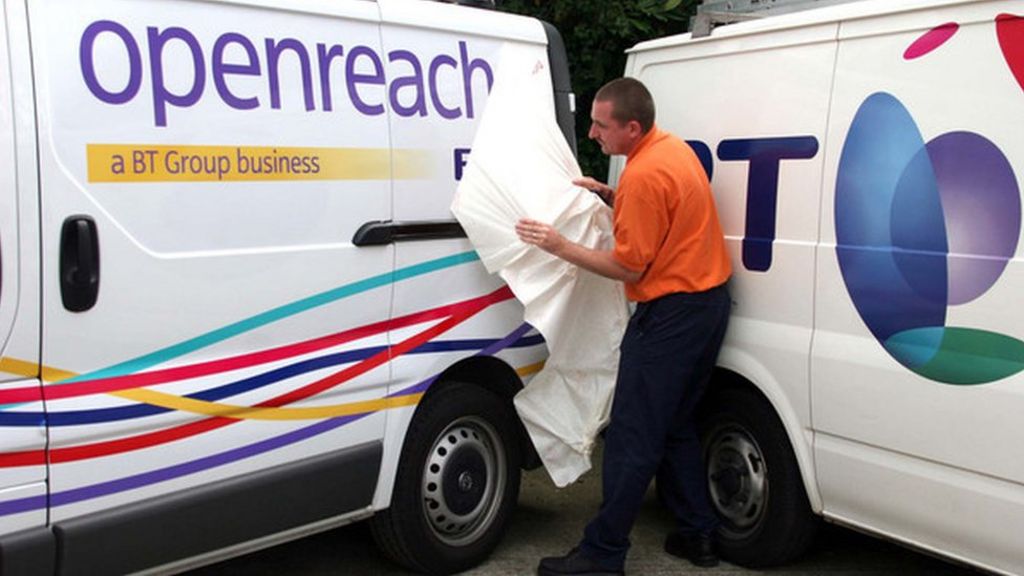 Regulator tells BT to open up cable network
Rivals had called for a split between BT and its Openreach operation, which runs its cables, fibre and network infrastructure. Ofcom has stopped short of recommending that Openreach be spilt entirely away from its parent BT - although it has not ruled it out - but it has suggested that maybe it is time to let go of the apron strings. - www.bbc.co.uk