Will MIMO bring HD to Freeview?

Brian Butterworth published on UK Free TV
The BBC has published a "white paper" which discusses the possibility of using a system called MIMO to bring HDTV to Freeview.

The problem of providing HDTV on Freeview is the lack of capacity. In data terms a Freeview multiplex provide data at a rate of 24Mb/s (megabits per second). This is enough to provide up to eight "normal" definition pictures, but it is at the bottom end of what is required for high definition.

The capacity on Freeview is limited because there is a scarcity of transmission frequencies and because the locations of the transmitters require them to use different channels.

Another problem is that there are "main" transmitters and "relay" transmitters which fill in areas where the reception from the main transmitters is poor. To minimise interference between the two types, the receiving aerial has to be used in either a horizontal or vertical position - the "polarization".

The MIMO system transmits BOTH a horizontal and vertical signal which provides twice the bandwidth 48Mb/s but needs a special aerial: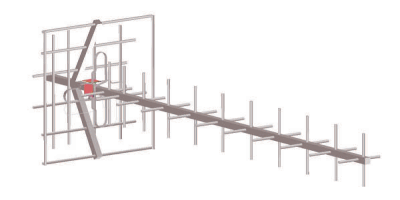 This will perhaps provide HDTV to areas that are covered by Freeview at the moment and don't mind buying this aerial, but looking at the results you may need to be in an "excellent" reception area.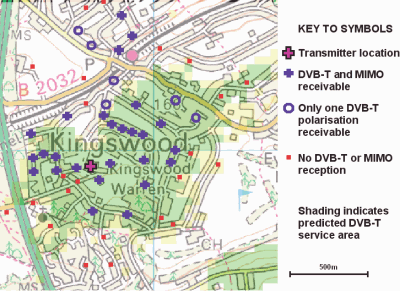 However the cost of buying a new aerial, running dual cables to the set-top boxes might just make the cost of installing a satellite dish seem quite reasonable.

Would you be happy to buy ANOTHER new aerial to get HDTV on Freeview?
Comments
Thursday, 18 August 2011

Didin't they do a trial on Guildford:
http://downloads.bbc.co.u….pdf

Matt's 101 posts

Matt: No, that was the DVB-T2 trial. The MIMO trail was at Kingswood Warren, the old R&D site. The one with the lovely country hotel.

Briantist's 38,899 posts
Your comment please