A BBC digital switchover plan?

Brian Butterworth published on UK Free TV
The problem: BBC THREE and BBC FOUR are under attack, but lack funding to be good enough products to fill their remit.

Solution: In preparation for switchover, convert the analogue channels to drop in services from two or more digital channels. Use the "dropped out" zones on the digital services for in-day repeats or "first chance" and transfer the budgets to the digital channels and use their "drop in" points to showcase programmes.




Over the next five years (or so) the analogue transmitter network will be disconnected, and analogue television will be available to the whole of the UK.

In preparation for this the BBC has created a bouquet of digital services, but running these in tandem with having to continue providing services to analogue only homes now in the minority has meant that the role of BBC THREE and BBC FOUR (in particular) has blurred with BBC TWO.

This is partly because most BBC THREE and BBC FOUR material eventually works its way into the analogue channels output, and is endlessly repeated on the digital channels.

The schedules for the digital channels is a bit confusing and often gives the impression to the casual viewer of many repeats, the majority of the budget goes to the analogue channels.

As the analogue services are to close anyway, the BBC should start calling them Analogue 1 and Analogue 2 and created dull looking monochrome logos for these services (as they are to be discarded).




Analogue 1 will be the same service as BBC ONE from 6am-3:30pm, CBeebies 3:30pm-4pm, CBBC from 4pm-5:30pm, BBC One (regional) from 5:30pm-10:35pm, BBC THREE from 10:35pm-2amish and then BBC NEWS 24 until 6am. The service would be visually BBC ONE on analogue 1 etc, the exact timing could change for major sporting and news events. The news service will be carried by NEWS 24, BBC One and Analogue 1 between 6am-830am, 1-1:30pm, 6-6:30pm, 10-10:30pm.




The digital version of the channel would be BBC ONE digital and would carry first chance or repeat programmes from the current BBC schedule between 3:30pm-5:30pm and after 10:35pm. This would save some of the BBC One budget which could be reallocated to BBC THREE. A digital repeat of EastEnders at 10:35pm would make more sense in a digital home than the 10:00pm BBC THREE repeat. It makes no sense for programmes to be seen on more than one digital channel with hundreds of others it is critical in a way is it not with five.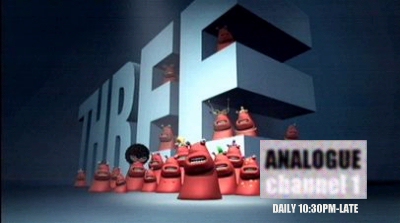 BBC THREE would have a daily premier zone at 10:35pm, a larger budget and a clearer remit. Digital viewers would have a clearer BBC One with perhaps more repeats, but of its own content, whilst retaining a classic service on analogue.

There would be a single CBBC afternoon service, but with the money from BBC One.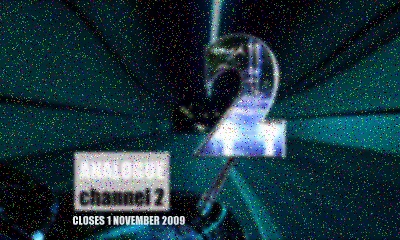 The same could be done for BBC TWO, with Analogue 2 being taken over by CBeebies from 10am-12pm, and BBC Four from 9pm-10:30pm and 11:20pm-late, again with a digital repeats service during these times, again with budget transfer.




This would allow all the channels to focus on a core of programmes, without the need to denigrate the analogue viewers perception of their service during the five years of switching over.




By adding the region names to the Analogue 1 and Analogue 2 each time their logo is shown on screen (as an overlay to other channel indents) a closing message could indicate the date the analogue service will close.

Whilst a channel is on the analogue service is should have the normal digital appearance of the digital channel including DOGs, overlays, presentation, announcers and so on.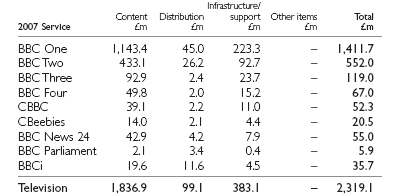 This would allow all the BBC digital services to have reasonable funding, for analogue homes licence-fee requirements to be kept, for ALL digital services to have a clear identity and keep their own programmes. Also the digital switchover dates would be flagged and provide a constant nag for non-digital sets in digital homes, helping with the switchover process.




This would allow the BBC to "do less, but better" without ditching a reasonably good digital television channel strategy.

This type of system has worked before - BBC News 24 has been a "overnight filler" for BBC One (and sometimes BBC Two) for quite a while, and there have been formats such as "Def II" where a (fictional) other channel has been inserted into the schedule.

Do you agree or disagree let me know, write below.
Comments
Your comment please