Mobile site - an update
published on UK Free TV
I thought I might share with you some of the issues about doing the mobile site.

I was mulling it over and then I read Mobile Usability (Jakob Nielsen's Alertbox) and I realised that supporting lots of different types of devices on one "mobile" site has it's challenges.

Nielsen suggests that there are three types of devices:


Feature phones (regular cellphones) with a tiny screen and a numeric keypad. These devices account for the vast majority of the market (at least 85% in some statistics).
Smartphones, in a range of form factors, typically with a mid-sized screen and a full A-Z keypad.
Touch-screen phones (such as the iPhone) with a nearly device-sized screen and a true GUI driven by direct manipulation and touch gestures.
I was first thinking about all the mobile devices I have attempted to use online in some way, and I came up with this list: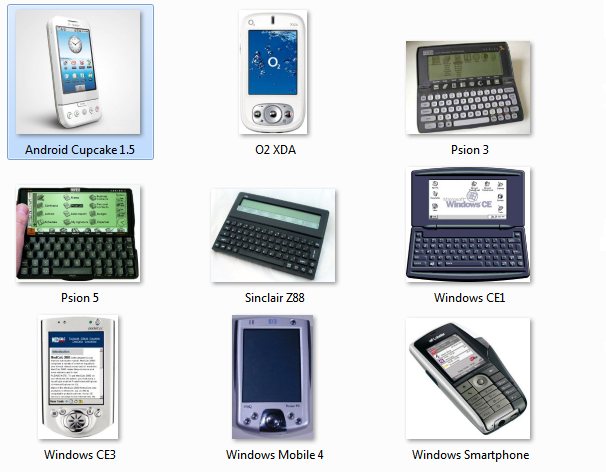 So, what I am planning is that if you have a screen with 90,000 pixels or more, and have a touchscreen or stylus input, you will get the most advanced site. This will use colour and graphics to the maximum effect, to allow for large areas for touch operation.
If you have a touchscreen (or stylus) phone then you also will get delivered all the content in one go, plus have access to all the comments.
Any device with a very small screen (35k pixels or less) will be treated as a text-only device, with a minimum of graphics. The very basic HTML will be served, long articles broken into several pages, and no access to the comments.
Anything in between will get a low-graphics interface suitable for a smartphone.
If there is no pointer, then the navigation will use the "accesskey" short cuts, hopefully consistency.
If you don't have an ASCII input, anything asking for text input will not appear, unless vital (such as a postcode, for example).
If you have any suggestion, feature requests or anything of that sort for the mobile site, please tell me now!
Here is an image that shows the screen sizes for the mobile phones that have visited m.ukfree.tv...
Thanks again to everyone for the
help
.
Comments
Your comment please