BBC One Scotland starts in High Definition, Monday 14 January 2013

Brian Butterworth published on UK Free TV
If you live in Scotland, and have Freeview HD, channel 101 will switch on Monday from being the "national service without news" to the full-blown BBC One Scotland service in HD.

If you live in the Scottish Borders and use the Caldbeck or Selkirk transmitter groups, you might have to do a "first time install" to get BBC One Scotland HD.

Again (if you live in Scotland) - Freesat (on 108) and Freesat-from-Sky (on 143) viewers will find the Scottish schedule automatically from Monday.

On satellite, the new BBC One Scotland (and Wales) services are on the BBC DSat8 transponder, which is:

ASTRA 1N, transponder 61 - 11023MHz Horizontal DVB-S2 23000-2/3 8PSK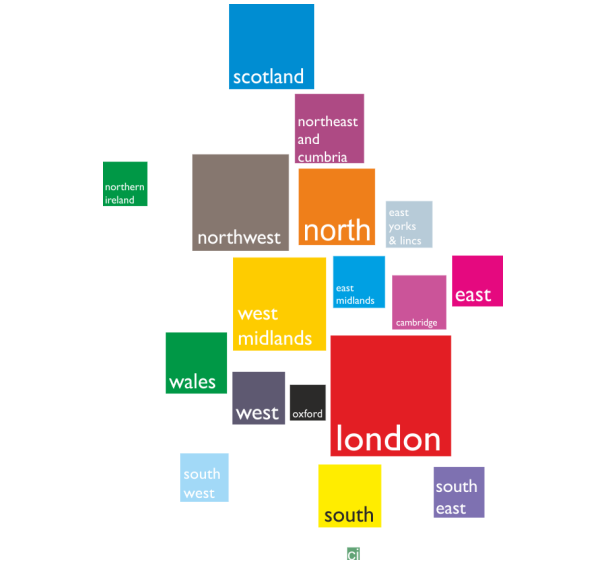 BBC One regions by population.

See also BBC - FAQs - Information on launch of BBC One Scotland HD on Monday 14 January 2013. and BBC - Blogs - About the BBC - Changes to BBC satellite transponders in 2013.
Comments
Saturday, 12 January 2013

Frank not sure what you get up there but here in England I only have BBC1 and not a BBC England, are you saying you get BBC1 and BBC Scotland?

David's 306 posts

David: No at the moment we get BBC1 HD (England) and BBC1 Scotland SD, meaning we have a choice of viewing if BBC Scotland are showing something different - like MOTD2 on Sundays when we have Sportscence on up here.

Michael's 358 posts

Thanks Frank yes you are getting an extra program choice over us in England then it seems. Our BBC1 HD goes off when a regional program is on BBC1 SD. ITV1 do it different they just do a different region to SD on HD, like BBC 24 News does when they going out on BBC1.
Its like the numbering system of the various platforms no common way of doing things, one might say a mess.

David's 306 posts
Sunday, 13 January 2013

You can get any British region anywhere in Britain on Freesat as long as you put the local Post Code in, or get ALL regional BBC & ITV channels by " Manual" tuning in the Freesat menu.

Iain Davies's 351 posts
Monday, 14 January 2013

Thanks Briantist. Any idea when the BBC Wales HD will go 'live' on Freesat ? Cannot see the test transmissions yet.

Wayne's 3 posts

Wayne: There is an allocation, as I said, on ASTRA 1N, transponder 61 (11023MHz Horizontal DVB-S2 23000-2/3 8PSK) for BBC One Wales.

Officially it's "soon". As Wales is an entire region for both ITV and the BBC (unlike Scotland where Scotland has five sub-regions) the transmitter technicalities are simpler.

I would expect that the BBC are probably waiting for the BBC Wales newsroom systems to be updated to HD. As I recall, BBC Scotland was upgraded to HD-capable some time ago.

Briantist's 38,899 posts
M
Mike C
9:22 AM
Altrincham

I notice in the evenings that ITV Granada & Channel 4 from Winter Hill to south Manchester the signal strength seems to drop to 50% (picture quality indicator says ok) & picture becomes glitchy / blocky. TV is a Panasonic 32" LCD. If I switch to viewing through my Echostar 6902HD terrestrial tuner - it is all ok, likewise through Freesat element of the echostar.

Any thoughts on why the direct tv is weaker than through the known weaker tuner in the echostar. The same aerial is put through a splitter to both units & switching the input aerail cable makes no difference

Mike C's 64 posts
Mike's:
map
M's Freeview map
terrain
M's terrain plot
waves
M's frequency data
M's Freeview Detailed Coverage

Thanks for the answer Briantist :-)

Wayne's 3 posts
Tuesday, 15 January 2013

BBC One Scotland HD is currently screening upscaled versions of its flagship news programme 'Reporting Scotland'. Too early to comment on sports coverage picture quality.

I spent last Christmas in Northern Ireland and can confirm that BBC NI HD is on the Sky Digital EPG..

Willie Bone's 57 posts

I can get BBC Scottish channels OK even though I have input an English postcode and it gives me the opportunity to have these as defaults if I wish. I still can't find BBC Scotland HD although I know the BBC doesn't encrypt its channels anymore and with BBC1 and BBC2 Scottish versions available to all there is no validity in doing so. So.....how do I get this HD channel????

Steve's 27 posts
Steve's:
map
S's Freeview map
terrain
S's terrain plot
waves
S's frequency data
S's Freeview Detailed Coverage
Select more comments
Your comment please