Is it time for justice for Monkey? Police probe OnDigital 'hack by Newscorp'

Brian Butterworth published on UK Free TV
As I sure everyone already knows, UK Free TV was set up after I was contracted to work for ONdigital, back when the service launched. This site was created because of the technical support shortcomings of ONdigital, and a desire to see Freeview succeed.

And many times has some of the poor decision making (the ITV Sport channel, for example) associated with ITV Digital been gone over.

But it has long been thought that the system was undermined because of the widespread use of cards that bypassed the need to pay for the terrestrial pay TV service.

Indeed, a comment about it on Broadcast (Sky: BT Sport a marketing gimmick - News - Broadcast) recently still pulled in an "Anonymous | 9-May-2013 5:54pm" response:

Comments from two 'Haters/Trolls' who have clearly thought little before setting hand to keyboard. ... It may be (allegedly) true that BSB paid 'a suitable nerd' (not under employment of the company) to exploit a known software vulnerability, and distribute this imformation (sic) using a website. It is untrue that this exploitation added to the downfall of "ITVdigital". This was brought about purely by bad management and untennable (sic) contracts... If paid me (a tv freelancer) to gain access to email accounts within . Who would be guilty of the offence? The indie, or me?

So I am very pleased to hear the Met are looking into it.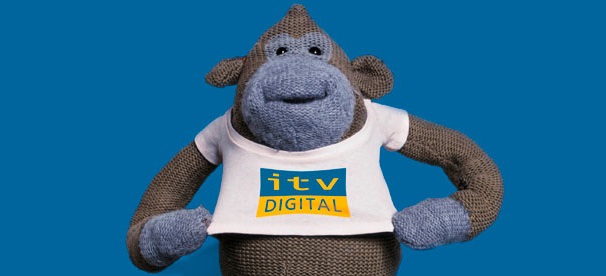 From Met looks into claims ex-News Corp subsidiary aided attack on pay-TV rival - Media - The Guardian :

The Met decided to look into the NDS allegations following a request by Labour MP Tom Watson, investigative website Exaro reported earlier in the week.

The Met spokeswoman said that the allegation has not at this stage been escalated to the level of a full investigation, but that an information-gathering process has been started. "The matter is currently subject to assessment," said the spokeswoman. The assessment is being handled by officers from the Met's specialist crime and operations command.
Comments
Saturday, 8 June 2013

Police investigate News Corporation for sabotaging rival to Sky - ExaroNews
says:

Scotland Yard is investigating allegations that a subsidiary of Rupert Murdoch's News Corporation sabotaged Sky TV's biggest rival, Exaro can reveal.
Detectives in the Metropolitan Police Service's "specialist crime and operations" section are assessing sensational claims that a technology firm then part-owned by News Corporation, NDS, used a computer hacker to undermine On Digital.
Carlton and Granada set up On Digital in 1998, posing a threat to Sky's dominance of the UK's pay-TV market. Renamed ITV Digital three years later, it was plagued by widespread piracy and folded in 2002.
Exaro has established that detectives have contacted senior executives at ITV as part of their enquiries, which come as News Corporation's newspaper publishing arm in the UK is embroiled in separate police investigations into phone hacking and the bribing of public officials.
The development is bound to rock News Corporation, which is listed on stock exchanges in New York, London and Australia.
News Corporation is due to be split into one entity for newspaper and book publishing, and another for television and movie companies. The move is an attempt to protect the latter from the toxic effects of phone hacking and bribery.
But the disclosure that News Corporation is under police investigation over its television interests marks a setback for the company and Murdoch, who controls it.
The allegations of industrial espionage were made last year by a self-confessed hacker, Lee Gibling, who claimed that he had been paid to publicise codes that enabled viewers to bypass encryption technology and watch On Digital for free.
BBC1's Panorama interviewed Gibling for an edition called, Murdoch's TV Pirates, featuring internal NDS documents.
Although On Digital was blighted by questionable commercial judgement and poor reception, ITV Digital's former chief technical officer, Simon Dore, claimed that piracy was "the killer blow for the business".
News Corporation and Murdoch, its chairman and chief executive, together with NDS, denied any wrongdoing and accused the BBC of muck-raking.
Scotland Yard disclosed the existence of its investigation to Tom Watson, the Labour MP who has been the scourge of Murdoch's News International over phone hacking. Watson wrote to the Met commissioner, Sir Bernard Hogan-Howe, in March to ask the police to investigate the allegations raised in Panorama.
In a reply sent only last month, a detective from the Met's "special enquiry team" told Watson that officers were continuing to assess "allegations of crime against NDS".
He also disclosed that officers had contacted several relevant parties, including representatives of ITV.
He added that although he could not comment further at this stage, enquiries were ongoing and were "being progressed."
Watson told Exaro: "There are thousands of encrypted e-mails that may reveal the extent of the relationship between former Metropolitan police officers, technologists working for Murdoch's companies and computer-piracy specialists."
Gibling claimed that he was paid to publish stolen information, which could be used to make counterfeit smart-cards to provide free access to On Digital.
He told Panorama: "They delivered the actual software to be able to do this, with prior instructions that it should go to the widest possible community." He published the material on a website called, The House of Ill-Compute or Thoic.
News Corporation's chief operating officer, Chase Carey, condemned "the BBC's inaccurate claims".
In a statement, he said: "The BBC's Panorama programme was a gross misrepresentation of NDS's role as a high quality and leading provider of technology and services to the pay-TV industry.
"Panorama presented manipulated and mis-characterised e-mails to produce unfair and baseless accusations."
NDS, which is no longer owned by News Corporation, said in a statement at the time: "It is simply not true that NDS used the Thoic website to sabotage the commercial interests of On Digital / ITV digital or indeed any rival."
"It is wrong to claim that NDS has ever been in possession of any codes for the purpose of promoting hacking or piracy."
The US Department of Justice, and American courts had "rejected allegations" that NDS facilitated TV piracy.
Murdoch obliquely denied the allegations. "Seems every competitor and enemy piling on with lies and libels," he said in a tweet.
Exaro was awaiting reaction from News Corporation at the time of publication.

Briantist's 38,899 posts

Interesting! A relative used to work at NDS outside Winchester and there were many stories or rumours of shady tactics, but never any proof that I saw. There were even rumours that there is/was a 'secret service in the middle east area' connection, again only rumours though. Be interesting to follow the developments.

Mike's 1 post
Tuesday, 11 June 2013
R
riv-dogg
11:18 AM
Highbridge

I was an early onDigital subscriber and had big reception problems. They sent out an aerial specialist free of charge to try and sort the problems out - and the guy's assistant tried to flog me a pirated card. No wonder they went out of business!!

riv-dogg's 11 posts
riv-dogg's:
map
R's Freeview map
terrain
R's terrain plot
waves
R's frequency data
R's Freeview Detailed Coverage
Your comment please