Which free digital TV system will give me the most reliable reception?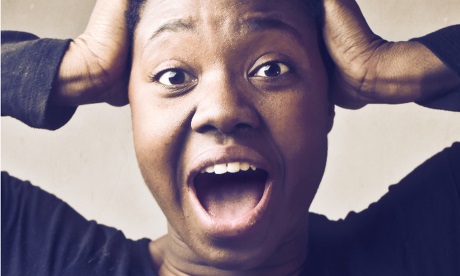 Brian Butterworth
published on
UK Free TV
How time flies! It was 12 years ago this week that Sky closed their analogue TV service, and it was five years ago that "digital switchover" started. It can be quite hard to remember the imperfections of analogue reception, as everyone now has crystal-clear digital TV.

All transmission systems (analogue or digital) have to deal with the real world. This means a range of weather and atmospheric conditions can cause reception problems. What can you do about it?

However, the binary "bits" that are translated into the moving pictures, stereo sound, on-screen TV listings, subtitles and interactive text services have to get themselves from the broadcaster to your TV set, still have to be transferred along the same airwaves as the old analogue services.

On feature of "digital television" is that is digital in both the sense of "being provided by computer technology" and "it works, or it doesn't".

There are four ways you can get digital TV into your home: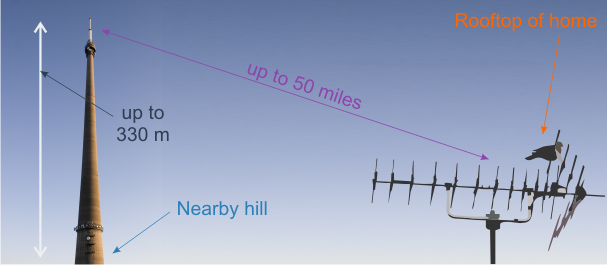 1. Using "Freeview", which is the name for the service that provides channels from tall transmitters based around the country. This system is often called "terrestrial" (relating to the earth) because the TV signals stay close to the ground. Almost every home in the UK has a rooftop aerial which picks up the signals and sends them down to the TV sets around the house.





2. Using satellites, which you will know by the names "Sky" or "Freesat". It is hard to fathom sometimes that the satellites are up in space, 22,236 miles above Africa in the Maiko National Park, Congo (not far from Rwanda). Satellite reception is no harder to set up than using an aerial, all you need is a small compact black disk mounted on a south-facing wall.





3. Cable TV, which is known as "Virgin Media" in the UK, offers an alternative reception system. The cable company provides a wire into your home that provides a range of services. This is connected to a box in the street, which connects onto what is called a "head end" in your town or city: a room full of equipment where the TV channels are provided and encoded.

4. You may know Internet TV as "BT Vision" or "TalkTalk TV", or you might use BBC iPlayer, or Sky Now. To watch TV this way, your equipment connects to the internet using whatever method is to hand: ADSL (sharing a phone line), wireless, mobile or cable-provided.

Part two tomorrow: how they work - most of the time.


Comments
Monday, 7 October 2013

Will you give warnings please as to what equipment of these system will remain fully useable for say the next 7 to 10 years that we have now.
EG. I'm told to get Freeview fully from next year with extra stations a Freeview HD TV or box will be required.
Also in 2018 I read that additional frequencies will be used to those today Terrestrially and again new TV or box and aerial required.

David's 306 posts

David: Freeview equipment needs to have a DVB-T2 tuner to receive the HD channels currently on air, and yes it is expected that over time services will migrate to DVB-T2 transmission, so starting with the COM muxes in about 2018, viewers without suitable equipment will no longer be able to view the affected channels. The extra channels you mention which are due to start next year will be DVB-T2. They will use frequencies in the C31 to C37 section of group A and be transmitted at lower power than the existing services. As they are only planned for a few sites viewers who are in range might need to use an additional aerial pointing to a different transmitter in order to receive them. Advice regarding aerials is more difficult, as really any aerial needs to be suitable for the power and frequencies of the transmissions being received at the time. Eventually, if suggested changes take place to free up more spectrum for mobile phones, all transmitters will be using frequencies in either group A or group K. It is best not to replace aerials which are currently working ok until it becomes necessary in the future.

KMJ,Derby's 1,811 posts
C
colin1951uk
11:32 AM
Eastleigh

KMJ,Derby:

Can you just clarify this bit of you post please... "and yes it is expected that over time services will migrate to DVB-T2 transmission, so starting with the COM muxes in about 2018, viewers without suitable equipment will no longer be able to view the affected channels."

Does that mean some COM services will be exclusively HD only and that eventually all SD transmissions will be discontinued on Freeview?




colin1951uk's 20 posts
colin1951uk's:
map
C's Freeview map
terrain
C's terrain plot
waves
C's frequency data
C's Freeview Detailed Coverage

colin1951uk: There is a plan for the COM muxes to each work as a SFN using C22, C25, C28. from all/most of the existing full Freeview sites. For this to take place it would be necessary to adopt DVB-T2 working. Whether the services on each mux decide to become HD, or remain as SD depends on the capacity versus number of services carried, and whether the broadcasters are interested in HD! It is likely that the shopping channels, for example, will remain in SD, as it is possible to fit in up to three SD channels instead of one HD channel. Remember that the Northern Ireland minimux carries SD channels on a DVB-T2 transmission. The new low power muxes currently being added to thirty sites are a carrot to encourage viewers to purchase DVB-T2 equipment in preparation for the possible change to DVB-T2 for the COM muxes in 2018. If and when PSB1 and PSB2 change to DVB-T2 is for Ofcom to decide, but will probably depend on how soon the majority of viewers aquire DVB-T2 Freeview tuners.

KMJ,Derby's 1,811 posts

This is the bit about the more worrying change.
Internet revolution that could make your TV obsolete: Millions may be forced to buy new equipment over decision to move Freeview to different part of broadcasting spectrum | Mail Online

David's 306 posts

Oh dear... its another way of government forcing people to buy new boxes or new tv's PVR's etc etc so they get the VAT.. So lets say i buy a PVR DVB T2 how do we know for sure it still work after 2018? does this mean freeview SD ceased for good?.. Why didnt freeview UK thought about this in the 1st place?????

rob's 171 posts

rob: 'Why didnt freeview UK thought about this in the 1st place?'

They did - but since there were huge numbers of MPEG2 Freeview tuners already out there, to replace the lot during digital switchover would have been a big problem. However, I would regard anything to do with technology as something the the Dm does badly (and not just technology), and this is much the same.

Ofcom reckon the T2 tuners will be about 80% of the recievers used by 2018. Thats pretty likely, since T2 has been standard in TV's from the big 4 for last 2 years from 32 up. If your buying a cheap TV, I would check - there is a reason its cheap, and a T2 tuners is something that is missing.

Even if you have an older TV, there is every reason to think that PVR's (which are pretty much all t2) will be used instead of the internal tuner, and older PVR's will of course be gradually replaced. You can even use one with a CRT! HD boxes are about £60, and that cost will probably fall.

I'm always amazed that people think that government forces technelogical changes in order to raise VAT - such changes are in reality very long term, and never factor into such revenue calculations.

Another storm in a teacup....




MikeB's 2,579 posts

Anything can happen between now and 2018 as technology is moving very quickly. Mimo, High Efficiency Video Coding, 4k, and maybe new transmission technology like "photon angular momentum". Hopefully "Fibre To The Premises" with gigabit internet speeds will be established.

Ofcom should be very careful about committing too early as they did with DAB. Ofcom didn't seem to see HD coming there are only 5 HD channels on Freeview and yet we have 70 on satellite including a 3D channel.

Trevor Harris's 367 posts

Briantist:
Re Item 2: A technical error has crept in. A satellite above the Maiko National Park will be at orbital position 0 degrees. The park is on the Greenwich Meridian and the Equator so anything vertically above the park is at the orbital meridian of 0 degrees. However, the Astra range of satellite are not above Maiko Park, but are further east at 28.2 and 28.5 degrees east in a geo-stationary equatorial orbit, meaning they stay largely above Nord Kivu Province in the Congo.

The satellites move around slightly because of variations in gravitational effects between them and they are normally within an imaginary box of around 1 km, but they appear to be in same position because of beam spread of the dishes used.

A dish, note the spelling error in your text, can be any colour and is a concave disk shape. It can be circular or ovate and the LNB mount point may be directly in line or offset, the latter affecting the 'ideal' shape of the dish. Sky dishes tend to be ovate horizontally to allow for the two orbital positions.

Re Item 3: Virgin Media are just one of the cable service providers, other operate in places such as Kingston-upon-Hull for example.

Re Item 4: please include a reference to fibre, it is the newer system replacing ADSL in a growing number of locations, often either a commercial service or under the BDUK provisions. The BT version being known as Infinity.

MikeP's 3,056 posts

MikeB:

I think the expectation of equipment replacement being that frequent takes little account of the changes in peoples' spending patterns recently. It is quite common for normal viewers to expect a TV to last 12-15 years and a set-top box the same time. So there are still large numbers of CRT televisions in use and many boxes/PVRs without a T2 tuner.

I am very sceptical about Ofcom's ability and have serious concerns about their approach to entertainment broadcasting, telephony services, etc. They appear to be driven by mobile phone operators desires and not properly understand the reluctance of TV viewers to keep retuning their TV equipment, they never did under analogue but have now had to do it several times with digital- so they think digital is no as good as promised. They may be right judging from many of the problems posted here and elsewhere.

I admit that my TV is 13 years old and my Freeview box is getting on for 9. The Sky+ box is about that too! It suits us perfectly as we want to watch and enjoy programme content and not see every 'zit' on a teenager's face. If the picture/sound/reception is good enough to enjoy the content without commenting on technical aspects of the displayed image or sound then that meets the users needs and we should allow them to enjoy their chosen entertainment. Those that want to count facial hairs are welcome to buy what equipment they want as long as they recognise that others may not want to follow them.

MikeP's 3,056 posts
Select more comments
Your comment please