Does the BBC or BSkyB spend more on programmes?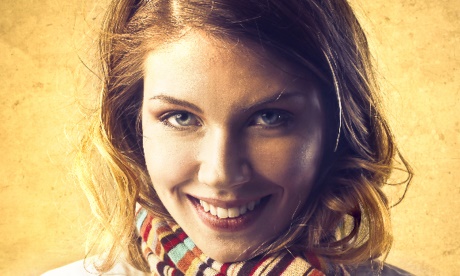 Brian Butterworth
published on
UK Free TV
Once it was unfashionable to have an opinion on accounts. If you needed to have one, you would hire a professional to arrange something for you.

But, no more! Everyone has an opinion about the accounts of the BBC. Is twenty grand a week too much for flying people to Salford? You decide!

I thought it might be instructive to look a little more into the idea that the BBC now has just one quarter of what BBC boss Tony Hall recently called "broadcast revenues" (which is the licence fee plus subscription plus spot advertisements income).

To that end, I have compiled a chart to compare the way that the BBC and Sky spend the money they get from the British public.




The first thing you can't help noticing is that the BBC spends MORE on programmes than Sky. We also know £767m a year (31%) of Sky's programming costs are for the 116 Premier League soccer matches it shows.

Other number to note is that to collect from 26.5m homes costs the BBC £111m (£4 each) , to collect from 10.4m Sky homes (including in RoI) £647m (£62 each).

I suspect you can't help noticing that Sky spends £1.1 billion on "marketing".

As BSkyB is a private company, you can't deny the need to for them pay their shareholders profits. Last year that was £1.3 billion.

A note of caution then: if you could sell off the BBC it will most likely end up costing double for the same service. Just like, some may say, gas and electricity...

The Tony Hall graphic.




Cost of TV Licence over time, which is a Brian Butterworth graphic you will also find on Television licensing in the United Kingdom (historical) - Wikipedia, the free encyclopedia.




For your delectation and delight you can read the 2013 BSkyB Annual report here:

BSkyB Annual Report 2013

And the BBC's here:

BBC Annual Report Financial statements 2012-13


Comments
Sunday, 8 December 2013

If the BBC is spending more on programming than Sky just goes to show how inefficient the BBC is. The quality of BBC programming has hit an all time low. Just look at today on BBC2 hours and hours of boaring Snooker and Athletics from Serbia!. BBC 1 is not much better with that Strickly rubbish. Well thats what I think. The potters wheel was more interesting if you are an oldie and remember that. The other point is that Sky run so many more channels including 6 sports channels and 11 movie channels all in HD with surround sound.

trevorjharris's 367 posts
Monday, 9 December 2013

It sounds to me that BBC is not spending their money wisely at all... Sky got decent shows I rather wait till it comes on channel 5 or 4 watch it free... I cannot believe that BBC really spend more on programmes as far too much repeats on BBC2 and BBC3 and BBC4 I heard a rumour bbc is having BBC1+1 and BBC2+1. I feel its time to scrap tv licence

rob's 171 posts

trevorjharris: Funny use of the word "inefficient".

THe BBC spends 67% of it's income on programmes (and most of them UK originations) and Sky spends 33% and you claim Sky is more "efficient".

Briantist's 38,899 posts

rob: You do reliase that +1 channels are actually popular with some TV viewers. They cost the broadcasters almost nothing to set up and can grab and extra 10% of viewers.

Briantist's 38,899 posts

Just looked at the "11 movie channels all in HD"

Sky Movies Action & Adventure viewing share 0.1%
Sky Movies Comedy viewing share 0.1%
Sky Movies Crime & Thriller viewing share 0.1%
Sky Movies Disney viewing share 0.1%
Sky Movies Drama & Romance viewing share too low to register
Sky Movies Family viewing share 0.1%
Sky Movies Greats viewing share 0.1%
Sky Movies Premiere viewing share 0.2%
Sky Movies Premiere +1 viewing share 0.1%
Sky Movies SciFi-Horror viewing share 0.1%
Sky Movies Select viewing share too low to register
Sky Movies Showcase viewing share 0.1%

Total share 1.0%. That's less than BBC FOUR, which only broadcast for half the day.

"6 sports channels"

Sky Sports 1 viewing share 1.1%
Sky Sports 2 viewing share 0.4%
Sky Sports 3 viewing share 0.2%
Sky Sports 4 viewing share 0.2%
Sky Sports News viewing share 0.5%

2.4% of viewing. More or less what CBBC and Cbeebies get. In the daytime.

Briantist's 38,899 posts

trevorjharris: Once again, your arguments are based on your own views, rather than what most people want to watch, and the facts that you cite actually undermine your own argument.

I also dont like sport, but I know lots of people do, so if they want to watch snooker, so be it. You cannot condemn the BBC for showing some sport on one of their channels, and then proclaim the superior qualities of Sky by saying they have six channels just for sport...!

Ok - you dont like Strictly, but since this programme gets the most viewers on that night (over 10 million, and around 43 % share), has been licenced to 42 territories, and many other broadcasters have tried to copy it (Sky came up with 'Got to Dance'), it can be assumed that its more popular than looking at a potters wheel (which may well have its own channel on Sky).

Rob - Sky buying expensive US shows at high prices generally means that the BBC cannot afford them - but Sky also often buys up shows that other broadcasters have already made popular. Mad Men loses them money, but they outbid the BBC, which is where it was first broadcast in the UK, and where its audience was. Even for UK shows, it continues this pattern, with 'The Tunnel' being a remake of 'The Bridge', which was a Scandinavian shows first shown on BBC4.

'Mad Dogs' has a cast which pretty much all made their names on BBC or other PSB channels, and the new 'Yonderland' series for Sky is from the same people who made 'Horrible Histories' for CBBC. Without the success of that sho, Sky would never have approached them.

For those who want to see what its like with a subscription/advertising model, look at the US (PBS/NPR are a very small part of the market, and shows a large amount of BBC programmes!). Even there, there is a revolt from the majority of cable subscribers (and most do subscribe) against the bundling of costly sports channels they do not watch with channels that they do. Listen to a discussion here: The History And Future Of Cable's Bundling : NPR and here: The Future Of Television | The Diane Rehm Show from WAMU and NPR


MikeB's 2,579 posts
P
Peter Challis
7:13 PM
Brighton

@Briantist @MikeB I wasn't surprised that the Sky PR guru @trevorjharris stayed up late to post his extreme anti-BBC views.

I've been tracking his comments for several months and he does appear have a very one-sided, pro-Sky view of life and apparently loves and purchases everything that Sky provides and feels the need to publicise their products whenever he can.

I've asked @trevorjharris several times to come clean on whether he either works for Sky or is a major shareholder but he won't own up.

I've asked him how much he pays Sky every month for all the services but he won't tell us this either. I assume it is a lot more than 40p per day.

As @MikeB says, @trevorjharris comes up with his own personal views as being facts.

I recall last year he predicted that all TV programmes would be in 3D by 2016. One thing we can be sure of with @trevorjharris is that when he makes a factual statement it is usually wrong.

I wanted to suggest to him that he got out more so that he could see the real world in super-HD and in real 3D rather than forced stereoscopic.

I just can't work out why he feels the need to force his pro-expensive subscription views on a group that focuses on "free TV".

@trevorjharris - please can you explain why?

Peter Challis's 13 posts
Peter's:
map
P's Freeview map
terrain
P's terrain plot
waves
P's frequency data
P's Freeview Detailed Coverage

The reason why the BBC "subscriber management" is so much lower is that it is compulsory - i.e. you go to prison if you do not pay them even if you do not want/use there services.

As for those low viewing figure channels quoted on Sky - they are premium ones you only get if you pay an extra subscription: viewing figures are not relevant, if the company makes money from them that is all that matters, no one was forced to pay for them. Unlike BBC4 which is bundled with all TV services at no extra charge (it's not free).

I find it increasingly difficult to think of a single reason why we should force people to pay a TV tax and threaten them with prison if they don't. That is the point: not can/do the BBC make good or popular programmes, but why on earth ANY programme is worth forcing people to pay for it.

Martin Baines's 14 posts

Martin
The reason is simple: The Government of the day in the early 1920's decided that to listen to radio broadcasts everyone so doing had to have a Broadcast Receiving Licence and anyone found listening without the said licence was liable to a fine enforced by the courts. (My paternal Grandfather had Licence No. 5) Then over the years TV broadcasts started and the licence requirement was extended to cover them, either as a separate licence or a joint one. Then colour TV came along and the 'powers that be' decided that you had to pay a premium to be allowed to receive such transmissions. Now we have a requirement to have a valid Broadcast Receiving Licence for most TV services, but there are exceptions and it is no longer a requirement to have a licence to receive/listen to radio services.
It is compulsory as it is Statute Law setting the requirement and the penalty. Until Parliament decide to change that then everyone has to have a licence unless they are among the few exceptions.
There is information available at TV Licensing - Home

MikeP's 3,056 posts

Martin Baines: "I find it increasingly difficult to think of a single reason why we should force people to pay a TV tax and threaten them with prison if they don't."

I can think of a single reason: it costs £58 less. If the BBC were a subscription service, you'd have to fork out £203.50 per household: 40% more.

As for the "threaten them with prison if they don't" the same happens with local taxes and even parking fines.

No one is forced to have a television set.

Briantist's 38,899 posts
Select more comments
Your comment please