Freetime supports Freesat 2013 growth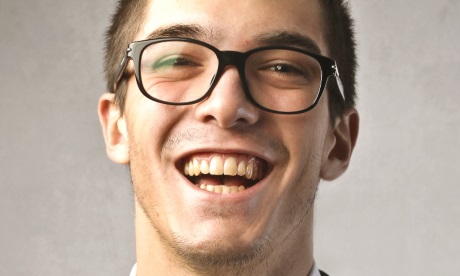 Brian Butterworth
published on
UK Free TV
From the Freesat Press Office, 3rd February 2014


Freesat added 31,000 new households in three months to December 2013
Now serving over 1.8m households
Sales of Freesat's advanced Freetime boxes increased 160% year-on-year
Freetime boxes now account for 40% of all Freesat set-top box sales
Strong momentum has continued into 2014
Successful mobile app launch with over 130,000 downloads in first two weeks
Freesat, the
subscription
free
satellite
TV service, has announced strong Q4 results, adding 31,000 homes and bringing total households served to over 1.8 million. Freesat now reaches over 3.8 million viewers.
Freesat's continuing growth demonstrates the clear attraction of premium TV on a subscription-free basis. With a Freesat box, viewers have access to over 200+ TV and radio
channels
, more than with any other free-to-air provider.
Sales of Freesat's Freetime set-top boxes, which offer access to On Demand
services
and which allow viewers to pause and rewind live TV and roll-back the TV guide for the past seven days, are growing strongly, increasing 160% year-on-year. Freetime boxes now account for 40% of all Freesat set-top box sales.
During the quarter, Freesat launched its Freetime HD catch-up box with prices as low as £96.
This has proved to be extremely popular with viewers, and accounted for one out of every three Freetime set-top box sales. In addition, Freesat also launched its critically-acclaimed mobile app in January which has been downloaded over 130,000 times in the first two weeks alone. The app acts as a guide to what's on TV as well as a remote control and lets viewers set recordings remotely. The app was recommended as a "Best New App" on Apple's App Store and was among the top 10 most downloaded iPad apps during the week of the launch and the second most popular Entertainment app for iPhone.
Emma Scott, Freesat's Managing Director, commented: "Freesat's strong results in Q4 demonstrate the continued appeal of high
quality
TV without expensive contracts. With a Freetime box viewers are able to access over 200 TV and radio channels for free as well as being able to roll back the TV guide to access programmes from the past seven days, ensuring that they don't miss any of their favourite shows. This quarter we are particularly proud of the success of the Freetime catch-up box which has been extremely popular with new users and allows even more viewers to benefit from Freesat's market-leading Freetime technology. We're pleased to say that our strong momentum has continued into the New Year with continued growth in household penetration and the successful launch of the Freesat mobile app."
Comments
Tuesday, 4 February 2014
T
Tony Hill
2:55 PM
Dorchester

As you know from your email enquiries, many people don't know the difference between FreeVIEW and FreeSAT - and who can blame them! To my mind, we should have a universal set of non Pay-To-View channels which should be delivered by all platforms, then it would be up to the viewer to choose the most suitable receiving method.

We would the be back to what in "the old days" we used to have - just "Television" and no need of these silly branded so-called companies Freeview and Freesat.

Tony Hill's 65 posts
Tony's:
map
T's Freeview map
terrain
T's terrain plot
waves
T's frequency data
T's Freeview Detailed Coverage

I agree, everything that is on freeview should be on freesat. It would however be impossible to do it the other way round as freeview dose not have the capacity. Perhaps this is where TV over the internet would work best, to carry the channels that are not available to some, would help solve the problem of people that can only get freeview lite.

Ian's 497 posts
Ian's:
map
I's Freeview map
terrain
I's terrain plot
waves
I's frequency data
I's Freeview Detailed Coverage

Ian: There are two other problems:

1. You can easily do local services (local news inserts, local channels, local adverts) using terrestrial networks but these use huge capacity on satellite;

2. You still have to distingish between the services: in New Zealand they are called, for example, Freeview HD and Freeview Satellite.

Freeview Satellite & Aerial | Set-up Cost of Digital TV, HD & Satellite - Freeview

In Ireland you have "Saorview" and "Saorsat".

SAORSAT | SAORVIEW



Briantist's 38,901 posts
Saturday, 27 December 2014

I read tonight that the reason I cannot get Dave etc on freesat is because sky have their fingers in the pie of freeview, where bbc etc keep hold of freesat. sky then let you see pick tv free and dave etc on freeview to try and entice you to subscribe.
I intend to chop down my tv to the minimum. I will do this by plugging in my areial and getting freeview through my tv and I will buy a freesat box for freesat. I can then record progs off freesat, while switching inputs to watch dave etc on freeview as the need arises. this will chop my tv down from the current £105 per month with tv, bband and phone, I will then have a payout of around £45 SAVING ME £60 per month or £720 per year. THE REASON I AM DOING THIS?? Because when I checked the programmes I watched on sky, 90 out of 100 were available FREE.

steve clifford's 221 posts
Tuesday, 30 December 2014

I have a foxsat HD twin LNB inputs (Humax) freesat box but cannot get freetime why is this?

Clive Roser's 3 posts

Clive Roser: Humax Foxsat PVR's supported Iplayer and one or two other things, but Freetime came afterwards. So you can have Iplayer right now, but if you want all 4 ondemand services, try another box. Simplest way is the £9.95 NowTV box, or a Samsung Blu-Ray player.

MikeB's 2,579 posts
Wednesday, 1 April 2015
O
Over the water TV
11:49 PM

How far east does the RTE Saorsat satellite cover? Is there coverage in Wales / South West?

Mike

Over the water TV's 1 post
Tuesday, 22 December 2015

It's such a shame that the advanced Humax/Freesat box with Freetime, isn't advanced enough to allow the easy scanning of the other 300+ non Freesat channels.
I have to keep my Foxsat HDR to watch Adult channels, "Taking Pictures TV., and many others.
Shame!

Mike's 22 posts
Your comment please