BBC plc, 2017. Radio 4, the last voice.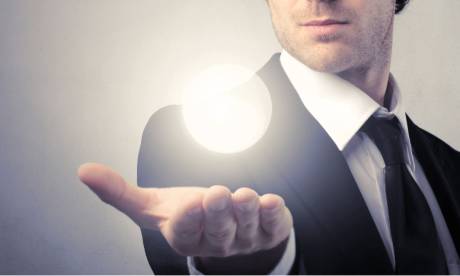 Brian Butterworth
published on
UK Free TV
23:59 pm December 31st 2016

pip. pip. pip. pip. pip. peep.

Good morning, Chris Aldridge speaking. This is, for the final time, is BBC Radio 4.

We are joined here in New Broadcasting House for these last moments by forty BBC local radio stations in England, the six national stations in Scotland, Wales and Northern Ireland, the Asian network, Radio 4 Extra and, of course Radio 3.

In a statement today, the new chief executive officer of BBC plc said that the BBC was immensely proud of the legacy of radio stations and thanked listeners to the stations closing tonight for their loyalty and support over the decades.

The BBC will continue to broadcast, the music services Radios 1, 1 Xtra, 2, and 6 Music as these stations are regarded as being profitable for BBC shareholders by, from today, carrying a discreet amount of advertising.

BBC News Radio, formally numbered Five Live, will be broadcast on Radio 4 FM frequencies from later today, and 6 Music will occupy the former Radio 3 frequencies until they are sold.

The flagship Radio 4 Today programme will move to the BBC News TV channel from next Monday. A new portfolio of subscription television services launches at 6pm this evening, lead by a revamped BBC One to be known as BBC Premier.




After just over 94 years of continuous wireless operation - as 2LO, The National Programme, The Home Service and then Radio 4, we leave British speech radio in the capable hands of BBC News Radio.

Happy New Year.

plays "God Save The Queen"

then silence.
Comments
Sunday, 6 April 2014

I can just hear them at the BBC giving the following speech.

Just a bit of satire :)

"We will fight them over the air" "We will track all non payers of the licence fees and they shall be forced to pay" "We shall fight the corridors of parliament as we fought to bring you the News in the second world war" "From the war of 1914 to 1918 we were born just after the dust of this great war settled and we became strong, A great force not to be reckoned with, and again we shall be strong into the next millennium" "We shall not be forced to change" "We shall not give in to the people" "The people will give in to our demands" The BBC is not just a name" The BBC is an institution based on principles, principles that have seen us through 9 decades of war, bureaucracy, protests and the growing menace of online petitions calling for the abolition of the licence fee. "Are we going to fight or are we going to be brought down to our knees by the very British Public we serve" "I as Director General of the BBC will not go down without a fight" "I am not one for begging on my knees" - This day my fellow directors we shall get out of our offices and we shall face the British Public and we shall fight them on the streets and we shall win" "The public accuse us of not giving them what they want? "We are not fortune tellers we deliver a service based on our own ideas" "That is why we are here 9 decades into the future" "We have given our public Only fools and horses to Doctor Who, we have given them Dad's army and just like those brave men of Dad's army we too shall fight" Are you with me or are you going down on your knees.?

Michael's 368 posts
Select more comments
Your comment please