BBC, plc 2017: BBC announcement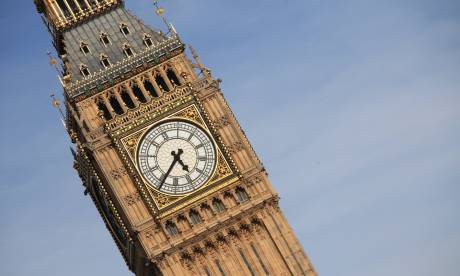 Brian Butterworth
published on
UK Free TV
BBC press release
Wednesday 1st June 2016
Final arrangements for BBC plc
subscription
services
Ahead of the floatation of the BBC on 29th June, the Chief Executive Office elect of BBC plc has announced today the television subscription packages that will be on offer to the public from 1st January 2017**
The BBC also announces today a new Beebview hardware offer for homes using
digital
terrestrial
reception
("
Freeview
") to provide them with the equipment they need to view the new BBC services.
The BBC has conducted extensive research into the services that will attract sufficient subscription revenues to ensure both profits for BBC shareholders and outstanding programming for subscribers.
BBC premium subscription channels
BBC Premier
promises to show 100% first-run British
drama
, comedy and entertainment all day, everyday. There will be no repeats on BBC Premier.
BBC Premier will show all the current BBC One drama, and then some! There will be an extra visit to the EastEnders every week, as well as Holby Hospital for Children. Every weekday at 9pm will be new,
quality
British drama.
Each evening will feature a new comedy at 6:30pm: five new slots with everything from the likes of Russell Howard, New Stand Up, as well as sitcoms. At 10pm there will be room for darker, longer and more challenging drama. And as the weekend approaches there will be no end of comedy on BBC Premier.
You will also be able to start your day with Breakfast on BBC Premier.
BBC Two
will continue to show interesting and intelligent shows, with a guaranteed first-run documentary each day at 9pm. You will also find new, experimental and edgy comedies as well as lots of old favourites.
A new
channel
based in Salford,
BBC Sport
will be the home to live sports coverage from Formula One to Wimbledon. The channel will also carry live Sports News
updates
throughout the day, as well as interactive social media shows discussing all aspects of British sports.
BBC Four
, now showing all day, will now show first-run Arts, Science, History programmes from 7pm until midnight each day, with daytime accessing the archive of lively challenging factual programmes from the channel.
CBBC
and
CBeebies
will continue to show the best British programmes for children, without adverts.
BBC bonus subscription channels
In addition to these
channels
, the BBC subscription fee will provide viewers with
Gold
,
Dave
, Watch, Alibi,
Yesterday
, Eden, Drama, Good Food,
Really
and Home.
Beebview
The BBC will be providing subscription equipment to homes currently using Freeview. Singing up to a two-year contract,
Beebview
will provide a free high definition set-top box with integrated
BBC iPlayer
access. Beebview will also manage subscriptions to iPlayer for those without a
Sky
subscriber number or Virgin code.
Freesat
BSkyB has provided a deal for
Freesat
viewer to change to their subscription service at a large discount. Those wishing to still use Freesat can watch
BBC News
+ and
BBC World
News without any changes.
BBC free to air channels

The BBC will continue to broadcast the news service, now called
BBC News+
free-to-air. In addition to the current schedule, the channel has some new programmes frm BBC One and Two including Panorama, Question Time, This Week, Newsnight.
Due to the closure of BBC Radio 4*, the team from the Today programme will now be seen on BBC News+ from 6am-9am each weekday.
The closure of
BBC Parliament
*** will be replaced with the
BBC World News
channel, for those interested in an international news perspective.
BBC News+ and BBC World News will carry adverts.
* See
BBC plc, 2017. Radio 4, the last voice.
** The provisions of the New Broadcasting Act 2015 require BBC plc to provide the current Charter services until that runs out, to be funded by the residual
TV Licence
funds.
*** The BBC is no longer required to provide BBC Parliament, BBC ALBA or S4C and these services will stop broadcasting.
Comments
Monday, 24 March 2014

(Of course, being a Press Release, it has rather skirted over dumping of the Regional News and 10pm News from the Premier channel.)

Briantist's 38,908 posts

Briantist: Beebview...like it. Still doesn't have quite the snap of 'Skynet' though....

MikeB's 2,579 posts

MikeB: thanks. It's a great shame our favourite satellite broadcaster didn't choose the obvious name for their broadband service.

Briantist's 38,908 posts

Briantist: Alas, no. However, I suspect that someone from their Marketing depth might have flagged that one up as a no-no. It's a shame, because it would have confirmed so many suspicions...!

MikeB's 2,579 posts

Briantist: No regional news, hmmmm. No point in subscribing then. I watch so little TV , just the occasional drama series, that I could ask a friend or family member who does subscribe to record what I need, then watch it when I visit , or get a copy on DVD. I wonder how many other people would consider doing likewise. Without BBC Radio Derby and East Midlands today we would be left with reading about events two days after they have happened in the Derby Telegraph or waiting for someone to post a video on youtube. This could be 18 months later, as was the case with one report I noticed last week.

KMJ,Derby's 1,811 posts

KMJ,Derby: The figure's just don't add up if you leave all the regional news services in the equation, as I covered before. The services listed could work for £12 a month for 70% of existing subscribers and Freeview users.

It would have to be nearer £20 for regional news and local radio to be added it. People just won't pay it. IMHO

Briantist's 38,908 posts

Well if I was the new Managing Director this is what I would do

I would keep BBC 1, BBC 2, cbbc and cbeebies free to air financed by adverts. BBC 2 would be a repeats channel.

Subscription channels are a bit more difficult. the BBC curently gets much of its quality sports from the protected rights which I assume will be abolished. There is already alot of competition for both film and sport.

So I would try to put together a Subscription Sports package and a film package.

BBC News is another difficult area as news services tend to be loss making.



trevorjharris's 367 posts

trevorjharris: That's tomorrow's article...

Briantist's 38,908 posts

Leaving aside this nightmare scenario, what I wish is that the BBC would have a dedicated sports channel, with no sport on the other channels, except maybe the FA Cup final, Wimbledon Finals, The Open, The Grand National and maybe one or two other major national sporting events, such as the Boat Race. The BBC has lost all the decent sporting rights, except for those on that list of events that have to be on FTA TV. I admit that I don't like sport and the only ones I might watch are The Open, the Boat Race and possibly the FA Cup final if there really is nothing else on. But I do think that certain sporting events are national institutions, so I agree with them receiving the best coverage. (51.4634,-2.5264)

Charles Stuart's 159 posts

Charles Stuart: Oh dear. I thought that this article was my "best case scenario". I've got several others "game plays" and they are much, much darker.

I my "gameplan", I am assuming that the public service notion is blown away by the new government and that FTA-only sports list is legislated out of existence.

It's always awkward when trying to work out what to do with the programmes you don't personally like: being from a Rugby paying town, I don't understand people's obsession with association football at all.

I just don't get Snooker ... but it seems to fascinate cats, now we have LCD TVs that feline eyes can see.


Briantist's 38,908 posts
Select more comments
Your comment please