TV Licence decriminalization: just how much is it going to cost you?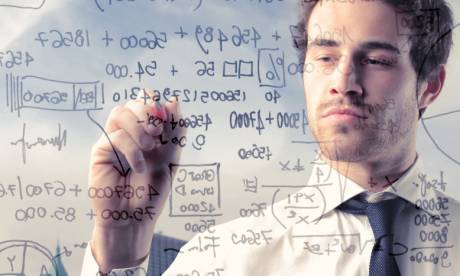 Brian Butterworth
published on
UK Free TV
You can see the appeal of using "civil recovery" for non payment of the TV Licence but it is not going to come without a cost.


In the diagram below the BBC 2013** service costs are shown on the left, and the current and potential income streams on the right.
The cyan arrow is the current Licence Fee income, the blue and green arrows are two possible
subscription
levels - "80%", "70%" and "60%" refer to the percentage of UK homes taking the BBC subscription.
I have factored in £4.83 a month for the cost of subscription
services
over what Licence Fee collection currently costs. This is based on BSkyB Annual Report figures. If the BBC had to provide a scramble and payment service for
Freeview
, this would be the baseline cost for this too.
The magenta arrow shows the total current adverting revenue for ITV and STV and
UTV
.
The proposed levels of the BBC service subscription are shown in the second graph.
This graph shows the how BBC subscription income would relate to the current Licence Fee levels for take-up levels of 50% (blue), 60% (orange), 70% (green) and 80% (blue).
For example, if there was an 80% take-up of services, the BBC would need to charge £18 per month to maintain the current service level. At 60%, for no cuts to services would require the charge to be £23 a month.
**The Licence Fee is also funding the
BBC World Service
radio and S4C from 2015 onwards.
Comments
Tuesday, 25 March 2014

Charles Stuart: I was going to write pretty much the same thing as MikeP - although most flat screen TV's have CI slots, no PVR's or set-top boxes do. Your starting from nothing if you want a universal encrypted system. And since few people are going buy new equipment just because its going to have a encryption capacity, you've got to introduce equipment with it built in from the start. Of course you could call it Beebbox!

Brianist: That book looks very interesting - I certainly am dubious that a certain MP thought up the whole idea by himself. BTW - Spinwatch is rather good, but I also find that Sourcewatch and its allied websites are very useful too - much of the spin/lobbying we get has its origins in the US.

MikeB's 2,579 posts
Wednesday, 26 March 2014

No one seems to be able to answer this simple question.

If I pay £12.50 per month for BT Sports why should I have to pay the BBC £12.12 per month extra for nothing. Even worse if I have BT Internet I get BT Sports for free and I still have to pay the BBC.

As far as I can see I would be subsidising other peoples viewing and keeping the BBC fats cats in the luxury they have become accustomed to.

trevorjharris's 367 posts

Ian: Don't worry about Sky. If this plan came to pass they would be getting £5.17 a month for encryption services from each subscriber.

And, as I'm sure you remember from Does the BBC or BSkyB spend more on programmes? | About UK Free TV | ukfree.tv - 11 years of independent, free digital TV advice that Sky subscribers spend £767m a year (31%) of Sky's programming costs are for the 116 Premier League soccer matches.

The BBC spends the money it gets on UK originations: Sky originates about half and hour a day of UK commissioned content. Sky makes £600m UK content pledge | News | Screen .

Sky might have lots of channels but the amount of time they play new British content is ... limited.

Briantist's 38,899 posts

trevorjharris: I find it very strange that you come out with such childish arguments, to be honest.

I'm finding it hard to actually understand your position.

Do you object to all taxation and wish yourself (and everyone else) to pay for everything directly?

I'm guessing you don't like paying for other people's children to be educated, or for sick people outside your family to not be cured?

Given your obviously envious ("BBC fats cats") comments, this suggests to me that you're not rich enough to take the personal risk and have only private schooling, healthcare for yourself.


Briantist's 38,899 posts

trevorjharris: And to answer your question directly, yes, you are "would be subsidising other peoples viewing ", that is correct.

Because only the fictional world of Anne Rand does everyone pay directly for everything.

Sometimes it is better for society as a whole for the state to intervene and use it's powers to benefit the majority of citizens. Given that everything shows that your position is one of about 2%, it is your right and duty to moan about the injustice to yourself and ignore the greater good.

There are loads of things I pay taxes for that I'm never going to personally benefit from: everything from Maternity Hospitals to the Trident submarine system.

You don't need to read much history - and I'm going to guess that trevorjharris doesn't read any history - to learn that collective action by a protective nominally democratic state is the best possible route to a good life.

If trevorjharris claims to wish to live in the jungle, I'm not sure how long he would really last.

Briantist's 38,899 posts

I can see this going to happen... by the time it happens.. which is a few years time most PVR's be at the end of their working life.. while HD will be taking over SD again we all would have to up grade our TV's or PVRs anyways.. But I want to know as i have 6 tv sets in this house does this mean a box for each tv and pay for each tv?? if thats the case i just have 2 boxes thats it...

Rob's 17 posts

I can see future PVR's having Cloud drive to keep programmes on there... it might be wishful thinking.. who knows

Rob's 17 posts

Rob: If the BBC became a subscription service then you would most likely have the first peice of basic hardware provided for free, but you would have to self-fund the rest.

The current situation for TV subscription is on a per-household basis: however Sky do charge a "multi room" fee of £10 a month for each extra set-top box.

Briantist's 38,899 posts

Rob: "PVR's having Cloud drive" is a nice idea, but currently it is regarded as "illegal" as it falls under copyright laws that outlaw piracy,.

No, really.

Briantist's 38,899 posts

@brianist

My arguments are not childish but may be childlike. I would disagree with your tax argument.

You said:

Sometimes it is better for society as a whole for the state to intervene and use it's powers to benefit the majority of citizens.

The licence fee was not originaly a tax. When the BBC was the only choice the licence fee was only charged to people would wanted to view BBC services. In my view a fair system. It was the introduction of ITV that changed the licence fee into a tax.

Income tax is based on the ability to pay but the same BBC License has to payed by rich and poor alike. This means that some very poor families are paying for the excesses of the BBC when they only want to watch free television. The licence fee is just not fair for poorer people.

You clearly believe that the BBC is a "benifit to people as a whole" but I find it difficult to find anything the BBC outputs which is not available else where. It certainly cannot justify being financed by tax.


trevorjharris's 367 posts
Select more comments
Your comment please