How do the two new national DAB radio bids compare?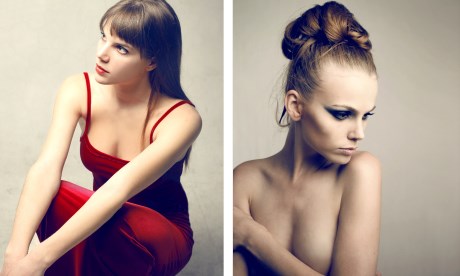 Brian Butterworth
published on
UK Free TV
It is interesting to see the two new bids from the second national DAB multiplex.
Now that the first one is full, and that in London there are the other full multiplexes, it is instructive to see what the market has discovered about the digital radio listener.
Contrary to some expectations – especially of the BBC – listeners are interested in having a wide selections of radio stations, rather than audiophile levels of quality.
With the DAB system now also proving local radio to most of the UK, and DAB listening overtaking analogue, the launch of national 2 would seem timely.
Is worth recalling that Channel 4 previously won the licence and cancelled their service in 2008 due to the sudden recession.
There's not much between the two bids in terms of transmitters (Listen2Digital 42, Sound Digital 45) but L2D promises much better coverage in terms of homes and roads.
| Service | Provider | | Current DAB | Freeview | Sky |
| --- | --- | --- | --- | --- | --- |
| Absolute 80s | Bauer Radio | SD | National 1 | no | 0200 |
| British Muslim Radio | Asian Sound Radio | SD | NEW SERVICE | no | no |
| Chris Country | Chris Country Broadcasting | L2D | ONLINE ONLY | no | no |
| DAB+ channel | TBC | SD | no | no | no |
| Fun Kids | Children's Radio UK | L2D | London 3 | no | no |
| Gaydio | Gaydio Digital | L2D | London 3 +2 | no | no |
| GEM | Orion Media | L2D | Derbyshire +2 | no | no |
| Heat Radio | Bauer Radio | SD | London 1 +21 | 716 | no |
| Jazz FM | Jazz FM Investments | SD | London 2 | no | 0202 |
| Kisstory | Bauer Radio | SD | London 2 +20 | 714 | no |
| Magic Mellow | Bauer Radio | SD | no | no | no |
| Nation | Town & Country Broadcasting | L2D | North West Wales | no | no |
| Panjab Radio | Panjab Radio | L2D | no | no | 0130 |
| Planet Rock | Bauer Radio | SD | National 1 | no | 0110 |
| Premier Gospel | Premier Christian Communications | L2D | London 3 | no | no |
| Premier Radio | Premier Christian Communications | L2D and Proposed | National 1 | 725 | no |
| RT Radio 1 | RT | L2D | Ireland | no | 0160 |
| Sabras | Sabras Sound | L2D | Leicestershire | no | no |
| Share Radio | Share Radio | L2D | London 3 | no | no |
| Sunrise Radio | Sunrise Radio (London) | SD | Bradfrd&Huddersf +3 | no | no |
| talkBUSINESS | UTV Media | SD | NEW SERVICE | no | no |
| talkRADIO | UTV Media | SD | NEW SERVICE | no | no |
| talkSPORT 2 | UTV Media | SD | NEW SERVICE | no | no |
| TBC contemporary hits | Confidential | L2D | NEW SERVICE | no | no |
| TBC food | USP/Confidential | L2D | NEW SERVICE | no | no |
| TBC jazz | Confidential | L2D | NEW SERVICE | no | no |
| TBC modern rock | Confidential | L2D | NEW SERVICE | no | no |
| TBC sport radio | Confidential | L2D | NEW SERVICE | no | no |
| UCB Inspirational | United Christian Broadcasters | SD | London 2 +2 | no | 0136 |
| Upload Radio | Folder Media | L2D | NEW SERVICE | no | no |
| Virgin Radio | UTV Media | SD | NEW SERVICE | no | no |
| Wireless | Age UK | L2D | London 3 | no | no |
| | | | | | |
Both bids have six stations not on air at this time.
Sound Digital is 40% Arqiva, 30% Bauer, 30% UTV.
Listen2Digital is 45% Orion Media, 35% Babcock Communications, 20% others.
Also of note this time: no moving of any BBC services to this multiplex.
Comments
Wednesday, 11 February 2015

Ian: For myself, when my DAB set died, I dug out an old FM radio from the loft, and then realised how much I missed DAB. No Radio4 Extra, no 6, no World Service, etc. And the quality was pretty ropey - the signal fluctuated constantly, and I'm not convinced the sound was any better, even though the FM radio had two decent speakers on it. I tried streaming it via the cassette player from my Ipod, but its was a bit rubbish all round.

As soon as I could justify it, I went out and bought a Pure One (about to be deleted) from Sainsburys for £40. Money well spent

If you dont like DAB, go internet. I really dont care how someone listens. However, the reality is that more people are listening on digital platforms than analogue, and that is going to continue. There seems to be an irrational hatred of digital amoungst many, and of DAB in particular. However, analogue does not win when DAB appears to lose, because people listening via the web are even less likely to listen via analogue. The trend is clear, no matter what people say.

MikeB's 2,579 posts

@brianist

Yes but you said "DAB listening overtaking analogue" which is not true. I have a digital radio with a DAB tuner but I never listen to DAB because I can't stand the apawling sound quality. Internet is the future of radio because it is extremely versatile, can provide lossless audio, and an massive choice of radio from around the world. As we know the last time an attempt was made for a second multiplex failed. I just do not believe that a second multipex is commercially viable and so this one will eventually fail. It would be illeagle for the government to subsidise this multiplex under European laws.

trevorjharrris's 367 posts

I do listen online, but that's not possible in the car.

Ian's 497 posts

@trevorjharrris

Online listening went up by 6% year on year but declined in the final quarter of 2014.

Mark's 181 posts

Briantist

I thionk we need to separate out the data for those listening via DAB specifically and those listening via the internet. Both as digital delivery media but should not be 'lumped' together as they are different and appeal to different users.

MikeP's 3,056 posts
Thursday, 12 February 2015

DAB is an incredibly poor system for UK local and national digital radio-it has outdated MP2 coding and codecs, extremely harsh digital MUSICAM compression (which doesn't do good for dynamics and fidelity), poor robustness and error correction, and bubbling mud/unpleasant audio if you don't get good reception, and you can't have a high number of stations in decent quality stereo in a mux (something has to give;you can either have a high number of stations at low bit rates and mono in a DAB mux;which a lot of stations have gone for, OR a maximum of 6 stations of high quality stereo sound/bit rates in a DAB mux, it's EITHER quality OR quantity BUT YOU CAN'T HAVE BOTH).

DRM and DRM+ should have been used for AM and FM services and has some good advantages-

an improvement of the audio quality on AM (which CAN be almost as good as FM provided the broadcasters and transmitter operators get the bit rates and transmission/propagation modes right) and a much bigger reach for local and national AM services;a 75kW omnidirectional 360degree beam shortwave transmitter transmitting in DRM mode from the Midlands on a 49m band shortwave frequency would adequately cover the WHOLE of the United Kingdom and maybe part of Western Europe as well for example, while on the FM band DRM+ can carry up to four stations on a single FM frequency at CD quality stereo (and if the FM band in the UK was COMPLETELY covered with DRM+ services in this method of four radio stations at CD quality stereo per frequency, then there'd be plenty of choice with lots of high quality radio for all), also with the DRM+ test in Edinburgh that the DRM consortium carried out with transmissions of BBC Radio Nan Gaidheal's Gaelic service, it was also found that, at a much reduced transmitting power over a difficult transmission terrain like the hills buildings trees and structures of Edinburgh, DRM+ coped very well with this providing excellent audio fidelity and much better robustness to the challenging transmission area that it was presented with,

A nice EPG which makes finding your favourite radio station EASY PEASY,

Automatic frequency retuning should the broadcaster change frequency during the programme to suit propagation conditions and it would also do the same if what the radio is tuned to isn't picking the chosen frequency up well (and it would do this automatically saving you having to do it so a nice bit of convenience there for the listener),

OK with DRM you do get digital dropouts if propagation is severe on MW after dark and SW at various times of the day and night (but there are ways around it by different propagation and robustness modes being deployed to the DRM system on SW and MW), and LW isn't quite as prone to digital dropouts posed to DRM-SW transmissions and DRM-MW transmissions and maybe this could have been trialled and used in the UK for this in lieu of the variable SW/MW bands. RTE Radio One did some overnight tests on 252kHz LW in DRM mode at 120kW erp into Great Britain and Western Europe and this proved that it could be done and they received some good reception reports from the UK and various parts of Western Europe from listeners to the transmissions.

Anthony's 52 posts

@MikeP

There are already separate listening figures for the internet and DAB. Internet listening is 6% (of all listening) and DAB is 25%. The remaining 7% (approx.) for digital listening is digital TV and unspecified.

Mark's 181 posts

So that means 62% approximately are listening via an analogue method. That strongly suggests that the figures being bandied about that 46% are listening via DAB are not correct and cannot be trusted. However, they are the figures being relied upon by those who take the decisions!

MikeP's 3,056 posts
Friday, 13 February 2015

MikeP: The 38% is the share of listening via all digital platforms (as a percentage of total listening). The share for FM/AM is 56%. The remaining 6% is unspecified. In Q4 2010 the FM/AM listening share was 67% so it has decreased by 11 percentage points in the last 4 years.

I think the 46% you refer to is the percentage of people who have at least one DAB radio (it's actually 48% now)

Mark's 181 posts

Mark

That's not how the data is being presented in the media. I am always wary of such figures as they get 'massaged' out of all recognition and the originbal data gets 'lost' amongst the spin.

MikeP's 3,056 posts
Select more comments
Your comment please