New Freeview logo for a connected future.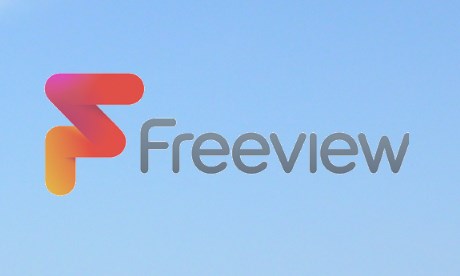 Brian Butterworth
published on
UK Free TV
The new Freeview-backed online service (once known as "Freeview Connect") was officially announced today as Freeview Play.
Freeview's aim is that its new connected TV service will become the new normal way to watch television.
New brand
Freeview's Guy North says "Our new brand identity is bold and contemporary and will stand out in what is a very crowded TV market. Today marks the start of an exciting future for the Freeview brand."
"Freeview has been built on a vision to make television available to all free from subscription. In the same way that we took the UK from analogue to digital, Freeview Play is the next step in that vision and it will put the viewer in control, without complexity, commitment or unnecessary cost – we want to keep television fair and open for everyone. That means giving consumers the freedom to choose the TV they want, the way they want it."
Freeview Chairman Keith Underwood adds: "Freeview's new identity and positioning signifies an important moment in Freeview's history. The Freeview shareholders - Arqiva, BBC, Channel 4, ITV and Sky - are fully committed to supporting Freeview's journey to bring connected television to millions of homes in the UK."
All 4
Channel 4's new digital brand All 4 will replace the 4oD brand on all platforms from the end of Q1 2015
Comments
Sunday, 15 February 2015

Sorry I forgot we have to be perfect on here when I said that awful word Ofcom I meant the government. Oh and Dave before you correct me again I know Ofcom is not a word.

john Martin's 103 posts

AlanG: Ofcom is not many things, including effective.

MikeB's 2,579 posts
Monday, 16 February 2015

Which OF is effective?

john Martin's 103 posts
Wednesday, 18 February 2015

So the plan is for television reception to be prioritised for those with genuine high-speed internet, sufficient for contemporaneous multi-channel 4K viewing and recording. Even if ever implemented for the chosen few, it will no longer be "free"-view. Fibre-optic internet subscription is not cheap. Satellite reception will be the mode of choice for those with a line of sight to 28E. For the peasantry with neither satellite nor fibre-optic internet there will still be the local library. Ahhh, I forgot : in line with social progress, they are a-closing.

michael's 869 posts
Thursday, 19 February 2015

according to your preface Sky is part of the Freeview shareholder board, could this not be a conflict of interest on Skys part? JFT

J Theabald's 6 posts
Friday, 20 February 2015

It must really annoy Mr Murdoch that we still get free tv in UK minus the TV Lic. So please lets keep it this way. Never mind all the nerds who must have more crap to pay for to use on their mobiles. Most people would prefer it as it is given the choice. But when do we ever get it the way we want? Usualy told this is the way you are getting it TOUGH

john Martin's 103 posts
Tuesday, 24 February 2015

J Theabald: Before Freeview was set up, BSkyB was only competing with Analogue TV. BSkyB is only there as they wanted a TV rival. Source: Wikipedia page about Freeview.

James Livingston's 11 posts

James

Prior to that Sky was broadcasting amalogue services via the Astra satelites at 19.2 E, British Satellite Broadcasting were transmitting digital signals from their satellite and using the 'squarial', whilst BBC, ITV, Channel 4/S4C and Channel 5 were using terrestrial analogue brodcasts.

With my considerable experience in the TV industry, I wouldn't believe everything written on Wikipedia, it is well known that there are many misleading statements there and elsewhere.

MikeP's 3,056 posts
Wednesday, 25 February 2015

But I find a lot of so called experts with considerable experience are usually bias in their opinions that is what I have found in my experience. But isn't that what life is all about getting experience and doing with it what is best for you??

john Martin's 103 posts

john Martin: Agreed. "God" save us from "experts"!

AlanG's 19 posts
Select more comments
Your comment please