New Freeview logo for a connected future.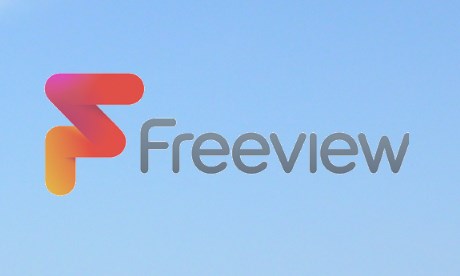 Brian Butterworth
published on
UK Free TV
The new Freeview-backed online service (once known as "Freeview Connect") was officially announced today as Freeview Play.
Freeview's aim is that its new connected TV service will become the new normal way to watch television.
New brand
Freeview's Guy North says "Our new brand identity is bold and contemporary and will stand out in what is a very crowded TV market. Today marks the start of an exciting future for the Freeview brand."
"Freeview has been built on a vision to make television available to all free from subscription. In the same way that we took the UK from analogue to digital, Freeview Play is the next step in that vision and it will put the viewer in control, without complexity, commitment or unnecessary cost – we want to keep television fair and open for everyone. That means giving consumers the freedom to choose the TV they want, the way they want it."
Freeview Chairman Keith Underwood adds: "Freeview's new identity and positioning signifies an important moment in Freeview's history. The Freeview shareholders - Arqiva, BBC, Channel 4, ITV and Sky - are fully committed to supporting Freeview's journey to bring connected television to millions of homes in the UK."
All 4
Channel 4's new digital brand All 4 will replace the 4oD brand on all platforms from the end of Q1 2015
Comments
Wednesday, 25 February 2015

AlanG & John Martin:

Without people having extensive knowledge of technical matters, such as the main contributors to this site, we would not have TV, cars, trains, mobile phones, etc, etc, etc.

It is worth listening to people who do really know rather than 'a bloke in the pub' and the making your own mind up with the benefit of some factual information. Some of the information on Wikipedia is indeed correct but some is woefully in error - the problem being deciding which is which. That's where 'expert knowledge and experience' comes in usefiul.

MikeP's 3,056 posts
Thursday, 26 February 2015

MikeP: The trouble is, when one "expert" disagrees with another "expert" it PROVES that one, or both, were never experts in the first place!

AlanG's 19 posts

MikeP I agree with AlanG but I don,t claim to be an expert and bet not many people who read "" experts"" on here don,t read Wiki what ever either. Not saying knowledge is,nt a good thing. But to much in one persons hands is a dangerous thing. But you keep on replying to all the non experts on here and be happy.

john Martin's 103 posts

AlanG: Unfortunately it doesn't - because it depends what you mean by 'expert' - are they actual experts. or they self described or media created 'experts'. The media loves to portray 'both sides' of an argument, and it appears like a sound Socratic method. However, there are many instances where there are not two sides of a debate, and so it leads people to be misinformed.

Put it this way. If a Professor of Epidemiolgy (who has years of experience and has to publish in peer reviewed journals) is asked a question about epidemiology, then he's probably an expert. If a retired Professor of Physics wades in on the subject (although never having published anything on the subject), he might know what he's talking about, or he might have got 'emeritus disease' and just be a kook. If he is just a bloke on the internet, who works by day selling vacuum cleaners and has no qualifications in the subject, then probably not.

The media is more than happy to churn out opinion dressed up as fact, slightly edit press releases or print man bites dog stories. And if you say your an expert, who is to disagree? The bloke on Fox News who said that there were 'no go' areas of London & Paris was billed as a terrorism expert - and I'm sure there are people out there who still think he is. If you want to be really depressed, just look at any science article in most national newspapers. In fact Martin Robbins in his Lay Scientist colunm parodied such articles five years ago This is a news website article about a scientific finding | Martin Robbins | Science | The Guardian

The general view? Its funny because its true. But also tragic because its true.

Wiki is not infalliable - its written by people, and people who can edit or change entries, and who dont have to adhere to a particular 'standard'. None of use are perfect, and there are times on this site where we will get factual things wrong. All we can do is do our best to give the best answer we can, based on our experience and knowledge.

Put it this way - would you prefer to be operated on by a heart specialist with years of training, a long record of publishing in journals and a good reputation, or some 'bloke down the pub' whose medical experience is watching Casualty regularly and reading a bit on Wiki?

MikeB's 2,579 posts

MikeB: I agree. You're actually making my point, but in much more detail.

AlanG's 19 posts

Actually, I was making two points. One, people who claim to be experts, but aren't. Two, people who are experts, but over-reach themselves and make mistakes, or abuse their position to con others into doing what they want. I believe the last part was John Martin's original point.

AlanG's 19 posts

Or is that three points? Obviously I'm not an expert in counting. Even though I claim to be!

AlanG's 19 posts

As a published and peer-reviewed Technical Author I refuse to comment further.

MikeP's 3,056 posts
Friday, 27 February 2015

I have virgin Cable Broadband up to a 100mb... it works pretty fast when they are not messing about with the outside cable boxes...I do find annoying sometimes that it goes down for no reason... maybe they are upgrading or someone pulled the plug out.... BT in my area is woefully poor.. ok we have fiber cabinet down the bottom of the village... but the Phone lines are so old alot of them are from the late 1950's when it was owned by post office.

When will BT wake up and replace these old lines its not good enough for Broadband....

Rob's 171 posts
Saturday, 28 February 2015

BT will never wake up. They have no decent competition and as they control most of the telephone lines throughout the uk Then Sky, TalkTalk etc will always be shafted by them.

john martin's 103 posts
Select more comments
Your comment please