TV Licence replacement: is going to be French, Finnish or German?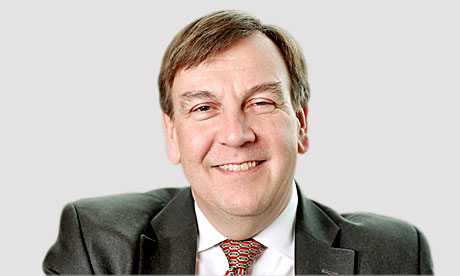 Brian Butterworth
published on
UK Free TV
Given that the chair of that Select Committee is now the Minister, I thought it might be instructive to look at the two alterative systems for funding the BBC within that report (click here to download).
The report looked into three other systems, one from Finland, the French one and the other from Germany.
Finnish system
Since 2013, the TV licence in Finland has been replaced by everyone 18 and over. This YLE tax is set at rate of 0.68% of income. It does have two protections: if the contribution is below £38, no charge is made (income of less than £5600); and the maximum personal contribution is £103.
In effect the unemployed and students don't have to pay. Those without a TV set on middle incomes have found themselves having a new tax to pay.
"Given that the system was only introduced in 2013, it is probably too early to judge its success."
The problem with such a system in the UK is that the current PAYE system isn't really up to it, and a large number of people make other arrangements because they are self-employed, have more than one job or have investment income.
German system: Rundfunkbeitrag
Again, since 2013, the old system based on the number of "broadcasting receiving devices" was changed to a universal flat fee per household, regardless of television usage. Some unemployed and student households are exempt.
Given that the old evasion level was higher than thought, the new levy is lower than the old licence fee whist maintaining income.
Given that it would be a reasonably trivial matter to change the basis of the UK TV Licence to "all households", this would not address the perceived issue of such a tax not being progressive (in the sense that the more you earn, the more you pay).
The Select Committee said: "The German model of a broadcasting levy on all households is our preferred alternative to the TV licence. We recommend that the independent panel and Charter Review process should investigate the advantages and disadvantages of a household broadcasting levy as an alternative to the licence fee and on how the broadcasting levy could be made more affordable for low income groups in the UK. We also believe that the new Finnish system, of a hypothecated tax specifically for broadcasting, based on an individual's income, although still its infancy, would still be worth consideration during Charter Review".
France
"In France, the television licence is collected with the French equivalent of their council tax (taxe d'habitation). One advantage of collecting a licence fee with another tax or through a utility bill is that the collection costs can be shared with another body and reduced. If the licence fee were collected through the Council Tax or with a utility bill, nonpayment could be pursued through the civil courts."
The issue of making a public service broadcaster tax "progressive" could be addresses by using the council tax banding to make the fee higher in households with larger properties. The system already has scope for discounts for single households.
Also, the committee notes that
"While the licence fee annual collection cost appears extremely high, BSkyB told us that £100 million was nothing compared to what the BBC would need to spend on marketing in order to retain subscribers."
Comments
Thursday, 21 May 2015

Briantist
Re. your posting of 19 May. I definitely agree with you. BBC news can be parochial in its coverage (e.g. it rarely covers any local tv news in North Nottinghamshire - BBC Look North (Leeds and Hull) and
East Midlands Today (because it's not in its editorial/reception area), but to me it never appears to show any political bias.
By the way, I consider the tv licence fee to be excellent value for money.

Jim's 28 posts
Friday, 22 May 2015

I have to say .. Formula 1 racing has become SKY only while BBC shows highlights... i am disappointed that BBC didn't make more effort to keep it on BBC.... there are people who will not subscribe to SKY. Sky has become very expensive way to view television. Since i got rid of Virgin Cable TV due to losing my job and gone completely free view / free sat. And happy to pay TV licence. All i want is the government to play fair make television more accessible i say only 35% of the free-view channels carry subtitles. to me that's not good enough by this day and age we are still way behind like countries USA, Australia and other countries have better access to television for deaf,disabled,blind etc..... UK is very poor in that department... IF they expect all of us to pay full licence then make ALL free view channels subtitled and Audio Description for the blind.. also sign language.. it upsets me that broadcasters tend to put signed programmers in the graveyard shift.... shows very little understanding from broadcasters. Fair access for everyone thats all i am asking

rob's 171 posts
T
Tony Hill
10:55 AM
Dorchester

To: Bill Kay and MikeP
Unfortunately, I am over 75 - just thought "OAP" was a snappier (if not quite correct) post!

Tony Hill's 65 posts
Tony's:
map
T's Freeview map
terrain
T's terrain plot
waves
T's frequency data
T's Freeview Detailed Coverage

rob:

I have to agree that Sky being about the only source of F1 is highly annoying as you have to take the whole 'sports' package. I have been a vwery keen fan of F1 for many years, having been involved with motor sport since the sixties at club and semi-professional levels. But I vehemently dislike football these days and will not pay the expected exhorbitant sum demanded just to watch a few hours of F1 and nothing else. If they offered a totally separate F1 subscription, I might consider it. I do object to having my normal Sky subscription increased just to pay for the massive sum they offered to show some uninteresting (to me anyway) football games that are in reality a commercial ploy. <rant/>

MikeP's 215 posts
MikeP's:
map
M's Freeview map
terrain
M's terrain plot
waves
M's frequency data
M's Freeview Detailed Coverage
Sunday, 31 May 2015

why tax people to prop up a stete broadcaster when 50% dont watch state tv move to subsscription or pbs system o r like australiia and canada goverment grants

david's 66 posts
Friday, 5 June 2015

Can I throw bricks at rob and vandalise my local Debenhams department store because he is just looking at another excuse to snub and bash the UK as negatively as possible possible? If he likes how the USA Australia etc TV is, why doesn't he emigrate and save this country a bit of space.

Long time's 1 post
Sunday, 7 June 2015

Excuse me LongTime...... you really haven't got any idea how deaf,disabled,blind people have to fight to get proper access to TV... how dare you to tell me to move out of UK... I was speaking for all people like me it is not JUST about me...... I think your very ignorant person..... don't pick on people like me!!! I bet you never met an deaf, disabled or blind person!

rob's 171 posts
Tuesday, 18 June 2019

Embark on a morning guided city tour of Oslo.

Rita's 1 post
Select more comments
Your comment please