All five public service channels now free to air!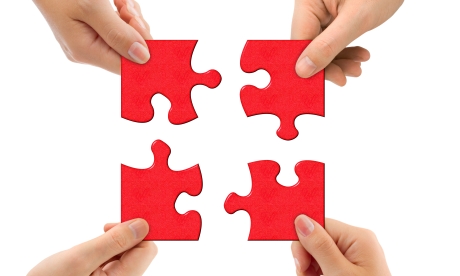 Brian Butterworth
published on
UK Free TV
Here is how the HD line up looks on Freesat now.
If you can't see the above list you need to power off and on again (on Freesat HD and Sky HD) or do a retune (Freeview HD)
Until recently you needed a Sky subscription package to be able to watch Channel 5 in high definition, the channels strangely missing out on being free-to-air back in December 2011 [1] having being granted a license by Ofcom the month before [2]
The current list of free to air HD channels is list here - https://ukfree.tv/channels/all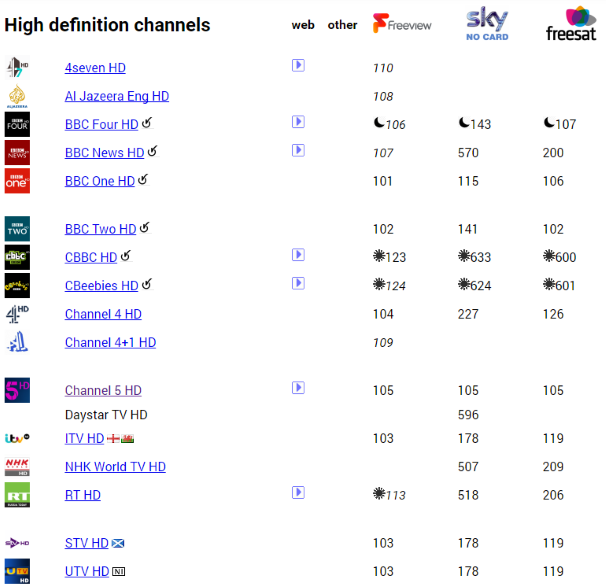 You might need to check your Series Links on Freesat – due to the removal of Channel 5 standard defiition from the channel guide, my personal Freesat Freetime box needed my Channel 5 schedule recodings doing again.
[1] https://ukfree.tv/article/1107051935/Channel_5_HD_on_Freeview_cancelled_again_
[2] https://ukfree.tv/article/1107051921/Channel_5_HD_will_launch_on_Freeview_
Comments
Wednesday, 5 October 2016

syno: "Any comments? "

Yes - fix your equipment!

You have specified three main stations with hundreds of thousands of viewers, total equipment redundency at the transmitters and monitored 24/7 by the transmission engineers. You have also stated that you are in a poor signal location anyway.

Losing just one multiplex is indicative of a failing antenna system. Have your aerial system checked by a competent installer

MB's 23 posts

Syno: You say your in a bad area for reception - put your postcode into the site, and we can see from your location if this is actually the case or not.

MB is correct - if a mux has vanished, its most likely to be a problem with the system in a home, not the transmitter.

MikeB's 2,579 posts
Sunday, 1 January 2017

Reception in Waterloovile, Hampshire, appears poor on some of the non-BBC/ITV/CHAN4 channels (eg REALLY).
When I checked the coverage areas, Waterlooville was not high-lighted at all: Horndean and the Isle-of-Weight where well-saturated in signal. Is Waterlooville ear-marked for a 'booster' transmitter?
Thank you, Robert G.

Robert Goulden's 1 post
Monday, 2 January 2017

Robert Goulden: Any new relay transmitters built will only carry the public service channels, not the commercial channels which you refer to. Please provide a postcode so we can see the reception prediction for your location and which transmitters are available to you, so that further advice can be offered.

StevensOnln1's 3,568 posts
Select more comments
Your comment please