Which 45 masts transmit the 15 new national DAB radio stations?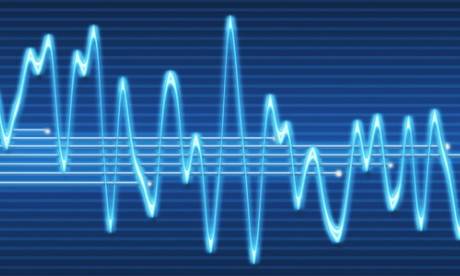 Brian Butterworth
published on
UK Free TV
I am really pleased to tell you that UK Free now has many more DAB coverage maps, including those for the new SDL National multiplex, that carries these radio stations:
Absolute Radio 80s, Awesome Radio, heat radio, Jazz FM Stereo, Kisstory, Magic, Chilled, Mellow Magic, Planet Rock, Premier Christian, Share Radio, Sunrise Radio, talkRADIO, talkSPORT2, UCB 2, and Virgin Radio.
It also now shows the trail DAB super-local services in various places around the UK.
This also means that the UK Free TV Radio Prediction System can now show these extra radio startions – visit https://ukfree.tv/radio/prediction for your details.
Comments
Thursday, 7 July 2016

All very well adding more and more stations but it would be nice if the the appalling compression and/or processing of the audio on most radio stations could be abolished, or even offered as a switchable user choice, which I believe was discussed around the original DAB specification but it never happened . Even satellite suffers. I never, ever listen to contempary radio, as I find it almost painful, compared to the high quality sound (despite an upper limit of around 15khz) that FM was capable of years ago (I have reel-to-reel recordings to prove it!). I understand the rot set in with the 60's pirates on AM, using an American unit called Optimod in order to try and get the stations sounding punchier. Using it on AM may be OK but I shall never understand why the Radio Authority (as was) allowed something simllar to be sneaked in on FM, the resultant situation now being that most radio stations sound as bad as one another, with their flat-line dynamics. I fondly remember the early Capital Radio FM unique sound that was well-known for being VERY easy on the ear but nowadays that particular station sounds just as rough as all the others.

Dave P's 1 post
Saturday, 9 July 2016

Amazing how many people still like fm even though quality is a lot worse than it use to be. Just like old tv when they wanted us all to move to digital picture quality was allowed to degrade so you had no choice but to change. I know freeview offers a lot more channels but half them are crap. Well maybe even more than half. I know if I want to splash the money there are lots to get extra if only you could choose the 10 you wanted without all the extra baggage Sky ,Bt add to their packages. At a sensible price

John Martin's 103 posts
R
Richard Cooper
3:31 PM
Norwich

John Martin: Hi, John. Yes, it is amazing how many stations on FM continue to use 'Optimod' or a similar type of compression when one of the orIginal points of FM broadcasting was the much greater dynamic range the listener obtained over A.M. transmissions. There are, as you hint, many channels on 'Freeview' that don't appeal to the discerning viewer and yet we still pay our one hundred and forty-five pounds and fifty pence every year. What a World we live in! Richard, Norwich.

Richard Cooper's 466 posts
Richard's:
map
R's Freeview map
terrain
R's terrain plot
waves
R's frequency data
R's Freeview Detailed Coverage
Sunday, 10 July 2016

Yeah we only pay that fee as we don,t want to go to court and have a criminal record and pay even more. Is,nt Democracy wonderful?

John Martin's 103 posts
Monday, 11 July 2016

Guys, can we show all the Welsh transmitters please.
At the moment the Penmon Anglesey transmitter and possibly other NW Wales transmitters are covered by the "key" box on the top left of the transmitter maps.
Cheers

Roy Macdona's 2 posts
R
Richard Cooper
12:17 PM
Norwich

Roy Macdona: Hi, Roy. Here is a weblink which will take you to the map containing all of the DAB transmitters on Anglesey that are on this website:-

Map of all DAB transmitters

Why not browse around the UKFREE.TV website yourself in a little more depth and you will be surprised at what you can find! Brian Butterworth, aka 'Briantist' has done an excellent job in putting all of the UK DAB transmitters on to this website. To the best of my knowledge, the Penmon transmitter is still A.M. only: 882 KHz for BBC Radio Wales, unless it has had DAB added very recently indeed!!! Richard, Norwich. PS What is this 'key box' you mention? It doesn't appear on my views of the website on my laptop computer!

Richard Cooper's 466 posts
Richard's:
map
R's Freeview map
terrain
R's terrain plot
waves
R's frequency data
R's Freeview Detailed Coverage
Monday, 12 September 2016

Hmm the word trial is spelt trail...please amend !

Dave's 126 posts
Tuesday, 28 March 2017

Dave: In the context of the piece the word 'trail' is used correctly.

Rob B Saltmarsh's 2 posts
Tuesday, 20 June 2017

I have been using Briantist's website for many years and I think the service that he has provided us is excellent.
On behalf of us all,

Thank you


Mark Barden's 8 posts
Wednesday, 28 June 2017

When will be able to receive planet rock again on dab, we lost it about six months ago, I live in mansfield and am tuned into Emley Moor transmitter?

Mel Pearson's 2 posts
Select more comments
Your comment please