Just how free is UK television?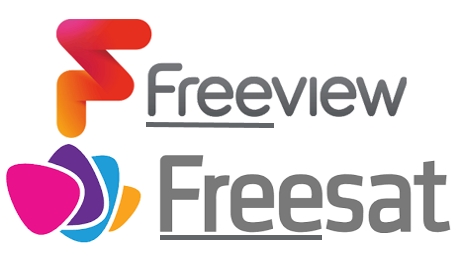 Brian Butterworth
published on
UK Free TV
The English language is a wonderful thing. One word, free, can mean many different things: not under control, unfixed, having no obligations, not in use, unrestrained, unconventional…
Or, without payment.
The business model used by much of the internet these days is based on telling us "everything is free". They tell us reading, watching and listening is free: once you have paid your Internet Service Provider.

Freeview and Freesat
Freeview and Freesat are the names used in the UK for the digital television services using either big transmission towers, or satellites in space. Both services were called "free" after the failure to make a subscription non-satellite TV service work.
Sky's offer has always been "free dish and box" when you sign up to pay for their subscription service. Of course, the business is now highly profitable on the back of a decade of giving away equipment.
Freeview and Freesat offer an affordable receiver box with no contract.
Free: but you need to pay the TV License
Freeview and Freesat aren't entirely free as you must have a TV Licence every year.
These are provided for free for homes where anyone is aged 75 or over. By 2020, it will be the remaining paying licence payers who will be providing the "free" ones.
Even though you need to have a TV Licence for any broadcast TV, all of the money goes to the BBC.
So, the Licence Fee accounts for £3.7 billion [4] of the £9 billion of non-subscription TV income.
Free: but you must buy stuff
There are many shopping channels on Freeview and Freesat such as QVC. These make the money they need to broadcast on Freeview from the sale of the products on offer.
It is worth noting that Liberty Interactive, owners of the world-wide QVC brand, have an annual revenue north of $10 billion.
Free: but others pay for you watching the adverts
"Half the money I spend on advertising is wasted; the trouble is, I don't know which half." - John Wanamaker (1838-1922)
Commercial TV (meaning non-BBC channels) are paid for by the retail companies that pay to run 12 minutes per hour of spot advertising. In total they pay £5.28 billion a year (of the £9 billion).
According to the Thinkbox [4] people, collectively as adults, we watch 19 adverts per hour when watching commercial TV. If you one of the 11.6 million "C2DE" women, that means 71 adverts a day!
They tell you that it's free, but it costs £9 billion and one way or another, you are paying for it.
Do you think you are getting good value for your share of the £9 billion? Tell me in the comments below.
References
[1] https://www.thinkbox.tv/News-and-opinion/Newsroom/5-28-billion-pounds-invested-in-TV-advertising-in-2016
[2] http://www.itvplc.com/investors/results-centre/reports-and-results-archive/2017
[3] https://www.thinkbox.tv/Getting-on-TV/Useful-resources/Audience-profiles#download
[4] http://downloads.bbc.co.uk/aboutthebbc/insidethebbc/reports/pdf/bbc-annualreport-201617.pdf
Comments
Wednesday, 18 October 2017

Receiving notice of the government's rejection of the petition to scrap the licence fee, today, I still object to the profligacy and Left wing political stance of the BBC. I rarely watch the main BBC channels and especially avoid their news but I do enjoy many programmes on BBC4. The rest of our viewing is Freeview: we do not have satellite or cable.
BK

Banacek's 15 posts

I only have a B&W TV. So, the licence fee is low and I can watch Freeview (I only normally watch SkyNews). I can also watch catchup (but not BBC), via my laptop, or tablet - although I rarely do so. I rarely watch the advertising, on SkyNews, so I do not contribute much to the system.

Barneygoogle's 2 posts
Monday, 4 December 2017

The BBC and the NHS have two things in common, both services are free at point of delivery. Secondly, public financial support both for NHS and the BBC is currently not negotiable! The BBC Royal Charter will run until Hogmanay 2027 with a change to the tv licence arrangement very unlikely to happen before then.
I think everyone realises that ultimately, there is no such thing as a free lunch! Good tv and radio content does cost a lot of money!
The tv licence arrangement is not universally supported, some people favour a subscription service for accessing BBC programmes. The major obstacle to a BBC subscription service is, the BBC would no longer be a public service broadcaster behind a pay wall because it would not be available to all!
Commercial tv & radio advertising costs are passed on to the consumer, so we do pay for well known brands in the end.
I strongly believe in a duopoly service with the BBC and commercial broadcasters! The latter now suffering some content quality issues as a result of over-deregulation of the communications act!

Willie Bone's 58 posts
Thursday, 22 December 2022

Scrap the TV licence it should be paid I TV advertising then it will be Freeview then everyone would have had access to even the people who can't afford it TV licence not everyone's got a money tree put and TV where it's on advertising and it works fine so do other providers so the BBC can do the same get with the times it's not like the signal is good quality you need a huge aerial just to get Freeview and a certain type of area so so it's not very good anyway full service for picture quality and signal in the at least two aerials could TV get any good service

Stephen's 1 post
Your comment please