TV: Separating content from delivery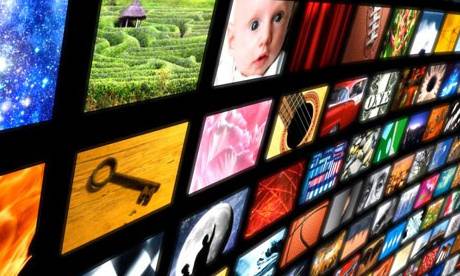 Brian Butterworth
published on
UK Free TV
In some respects, what is considered television today is rather simple. Since the switch to digital for filming, recording, editing and broadcasting the basic form of television is a computer file.
The format of the file – which is basically a set of pictures and some sound. I will discuss below. However, it is first important to consider what it is that people watch on television.
Live content
Live television generally falls into these categories:
News bulletins and rolling news channels;
Live Sporting events;
Live musical performances and Entertainment formats;
News has generally been broadcast live because of the need to be immediate: it is the new that makes it news. Most TV news services are live presentation of pre-packaged material. Most news broadcasters use live links to their reporters to tail pre-recorded packages. They can, however, provide live pictures and reportage when they need to (elections and/or disasters).
Live Sporting events have had a long relationship with television. In the modern age, sporting competitions and matches are a nexus of "fimo" (fear of missing out) and hype. Many fans have a considerable emotional investment in a team or contestant.
It is interesting that there remains some output of both music (Proms, Glastonbury Festival) and entertainment (One Show, The Last Leg) on television. Live music performances reflect an ongoing popularity for live music outside TV: in the almost-free-music-streaming age, people pay handsomely to see bands, orchestras and individual singers.
The joy here, for the viewer, is really being part of the audience, being part of the crowd. Perhaps it is also the frisson of danger – what will people do or say when unencumbered by the restrictions or editing?
Produced content
Most of the viewing (online and on TV) is of content prepared beforehand.
The first type here is forms of drama, documentary and entertainment that is scripted, produced and edited. The second type of prepared television content is unscripted.
There is a considerable advantage to pre-paring content. Because, at any stage, it is possible to go back and do things again, this reduces the risks associated with bringing people together to perform. These risks might be legal: rights to use music and scripts or to prevent law-breaking. Other risks are equipment failure, accidents and getting the right people in the right places at the right time.
TV show producers are often keen to embody the feeling of "live" into pre-recorded formats. Most comedy shows are recorded with a live audience, for example.
The main differential between produced television content is mainly to do with how much it costs to make.
Why does this matter? Find out tomorrow.
Comments
Your comment please