Time to replace Regional News with BBC Constituency reporters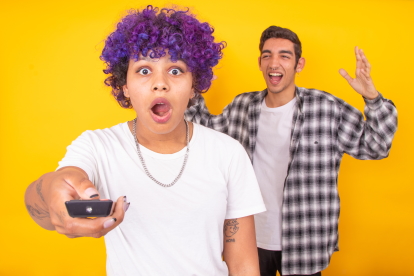 Brian Butterworth
published on
UK Free TV
This diagram, from Ofcom Public Service Broadcasting: omnibus survey findings July 2020 shows that only 11% over over 55%+ value provision of regional programmes and content (including news). And this falls to 1% over under 26s!
Over the years, one of the largest parts of making UK Free TV has been around mapping out the regional programs and content from the public service broadcasters. This has meant a complex network of Freeview transmitters, and a need to broadcast many versions of ITV and BBC One on satellite.
Historical context
To provide TV to the people, the BBC had to put transmitters on the top of the highest hills and then hope that this would provide the service to the largest number of homes that wanted it.
The BBC meets the needs of the nations by creating a television service for Scotland, Wales and Northern Ireland. For England the BBC has "East", "North", "London & SE", "South West", "Midlands"," North West", "North East", and "South".
The Independent television network shook things up a little. Companies were keen to advertise to people in regional areas, so the network became: Grampian, Scottish, Border, Tyne Tees, Yorkshire, Granada, HTV (for Wales and Western England), ATV (for the midlands), Anglia, Thames/LTW, Southern, Westward and UTV (for Northern Ireland).
See https://ukfree.tv/maps/405lines
Between the start of ITV in 1955 and the start of what we now call Freeview in 1998, there was little change to the nature of regional programs. Over time London split from the South East, and the Midlands divided into West and East.
https://ukfree.tv/extras/tvhistory
The problems with the regions
There are four fundamental problems with the television regions that the BBC and ITV use today, and it is no surprise that under 25s see not value in them.
Most regions don't align with political boundaries
Not local enough
City/town/countryside problem
Don't follow commuting workers
Most regions don't align with political boundaries
Scotland has had devolved government for nearly two decades, and the BBC Scotland nation aligns with this. However, both STV and ITV Border cover this, which is an interesting anomaly. BBC Wales and ITV Wales both aligned their services with the devolved Welsh government. Northern Ireland devolved arrangements also align with BBC and UTV.
In England the only place with a correct region is London. London has an elected mayor and a London-wide government with an assembly (GLA).
Outside London, over the years the creation of single-tier local government (mainly though Unitary Authority) has brought local councils closer to the citizen, but farther from the regions used by the BBC and ITV. This means that voters are selecting Westminster MPs who live their lives in Central London, and councillors in their locality. None of these align with the regional news on the only two broadcasters who provide it.
Not Local Enough
Over the years, the use of GPS and Wi-Fi data to provide Location Services to mobile phones and other devices means that we all get, without any personal intervention, web and app content tailored to our current or chosen location.
This location, which tailors down to literally millimetres, makes the regions created by the television companies seem very remote. Given the choice, it turns out that people want to know about the weather where they are, the crime in their neighbourhood, their local sporting events..
Perhaps when the only other choice was a weekly local newspaper, sitting through a half-hour TV news show in the hope of hearing a few snippets of something for you was acceptable.
City/town/countryside problem
Perhaps anther intractable issue for the TV news region is that it fails to deal with the real divide between people in the UK. Each region contains city areas, many peripheral towns and regional areas. Some regions also physically divide into inland and coastal area around the island of Great Britain. It's hard for a daily half-hour news show to deal with the rural and city issues.
Doesn't follow commuters
A final issue is the problems serving working commuters. By placing the "regional" news show at 6pm/6:30pm this puts it outside the home arrival time of many who commute. The interests of a commuter will be split between those of their home location, their place of work and their daily car, train or bus commute.
A website or phone app can easily provide information for these locations and the commute. However, someone in the costal city Brighton and Hove who works in London (as many do) is on the edge of BBC South East and BBC South, need coastal weather information as well as the Southern rail details.
For these reasons it is perhaps a surprise that as many as many as 11% of the over 55s told Ofcom that they value "Regional News.
What happens next?
Due to budget cuts, the BBC and ITV will extend their national and-international news bulletins at 6pm to the whole hour and direct local news towards the web.
Constituency reporters
What we need from the BBC is to re-allocate their news resources to have a per-constituency reporting team for each of the UK's Constituencies.
For each of the 650 House of Commons voting areas, have a team of reporters living and/or working in each of these areas: a team of three people who will be able to provide 24/7 coverage of news and sport in the area, and be able to keep abreast of local magistrate courts, crown courts, as well real knowledge of the transport systems, schools and so forth.
With the ability to take BBC News fairness standards be able to track each MP and well as local political opposition.
The BBC can save money for this service by closing the unvalued Regional News programmes and the local radio networks and reallocating these people for provide a much-needed service.
If you costed each reporter at £35,000 then a UK-wide network of three reporters per Constituency would be £68 million a year, which would be quite reasonable.
The BBC could cover the costs of this network by no longer having to transmit the various versions of BBC One on Freeview and satellite. If need be, sell off BBC local radio in England.
It will be important for these Constituency Reporters to avoid the pitfalls of "churalism" (copy-and-pasting press releases) and "vox-pops" (pretending single members of the public represent widely held views).
Footnote: local newspaper deserts
For details of the loss of local newspapers between 2015 and 2017 see: Mapping changes in local news 2015-2017
See also Why the news industry in dying
Comments
Monday, 24 August 2020

Sorry, but because one segment of society doesn't watch regional news is that an excuse to stop doing that. My son falls into the segment in question doesn't have a TV licence (and doesn't watch live TV). On that basis should we scrap the BBC and the licence fee?
Who pays the licence fee should be the one that the broadcasters should cater for.

Ian Perry's 1 post
Select more comments
Your comment please