Want to start your new 24-hour news channel on Freeview? A simple guide!

Brian Butterworth
published on
UK Free TV
The main things you will now need to consider are:
EPG position
Coverage problems
Bigger coverage problems for HD
Declining TV market
Licence for service not the same as licence to own a mux
So much time to fill
You cannot just claim to be balanced
EPG position
The Freeview EPG rules, which are run by Digital UK under approval from Ofcom (as per the Broadcasting Act 2003) means that your news service is going to have to be placed between channels 230 and 249. The good news is that people who already watch the news channels will see you, the bad news is … no one else will. Congratulations, you are on channel 236!
Coverage problems
You are now going to have to get yourself some broadcast capacity from the owners of one of the Commercial multiplexes. This means – Arqiva – who have the ability for you to broadcast to 90% of the UK. You will be behind the BBC and ITV who have total coverage.
Bigger coverage problems for HD
Unless you want to broadcast in HD, where you will only be able to get to 76% of the population and be limited to the 73% who have upgraded to Freeview HD – and only until 30 June 2022.
Declining TV market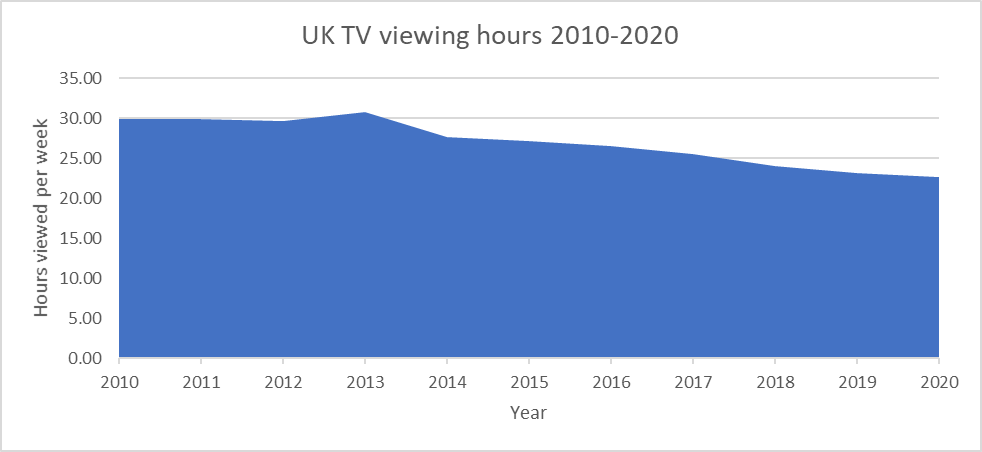 The problem for any new TV channel is that TV is a declining market. BARB figures show [2] us that the average hours watched has declined from 30 hours in 2010 to 22.5 hours in 2020. That is a quarter lost in the last ten years. Not the most conducive environment.
Licence for service not the same as licence to own a mux
Of course, just having a Television Licensable Content Service (TLCS) licence is not enough… you will need to get someone with a Multiplex Licence to put your TV channel on the air.
So much time to fill
The BBC News channel costs them £53m a year [4]. But this is just to cover the additional costs of the channels above and beyond providing the online news, BBC World News and the substantial contributions that BBC One's budget makes.
You cannot just claim to be balanced
An Ofcom spokesperson told UK Free TV "All licensees are required to follow due impartiality requirements as set out in our broadcasting code".
I'm sure you can find your own issues too. Perhaps you want to be on Sky and Freesat too?
[1] https://www.ofcom.org.uk/__data/assets/pdf_file/0020/10883/tlcs_guidance.pdf
[2] https://www.barb.co.uk/viewing-data/weekly-viewing-summary/
[3] https://www.ofcom.org.uk/manage-your-licence/tv-broadcast-licences/current-licensees/multiplex
[4] http://downloads.bbc.co.uk/aboutthebbc/reports/annualreport/2018-19.pdf
Comments
Sunday, 4 September 2022

I wish to set up a tv channel please can i get the minimum cost to start i want to carryout evangelism on the tv station please i wish to know the minimum cost of setup souls need to be saved.

Fru Achile's 1 post

Fru Achile: Probably a few million quid by the time you build or rent a studio with cameras and a gallery, pay for crew to run it, then the costs of distribution, broadcast capacity and EPG fees etc. It would be far easier and cheaper to start a YouTube channel, all you need is a camera, computer and internet connection - or you could even record and upload or stream straight from a smartphone.

StevensOnln1's 3,553 posts
Sunday, 8 January 2023

You really don't need a crew anymore, your camera, lights, microphone, sound etc, can easily be controlled by your computer/ laptop or even your phone. Xx

Francis Hendry's 1 post
Your comment please