Fullscreen Freeview BBC Parliament

Brian Butterworth published on UK Free TV
When ONdigital launched on 15th November 1998, the BBC provided their Parliament channel as an audio service (as they did at the time on DAB digital radio) with just a blank screen.

After ITV Digital failed, the BBC gained an extra transmission multiplex (B), and when Freeview launched on 30th October 2002, BBC Parliament was upgraded to quarter-screen service, with a very limited text service to provide additional information.

Many viewers have complained about this Freeview service because the channel is difficult to watch and it was not possible to use the subtitles.

Now, from the 13th November 2006, the channel will become a standard, full-screen service on Freeview (it has always been this way on digital satellite and cable TV) for the State Opening of Parliament.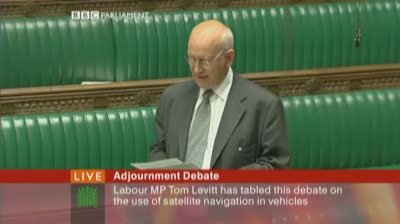 The channel's controller, Peter Knowles, said ""No other parliamentary channel in the world matches what BBC Parliament now offers: round the clock broadcasting of Parliament, by digital terrestrial, cable, satellite and the web. For the first time, the full proceedings of Parliament can be seen on terrestrial television, broadcast as a normal TV channel."

Up to a million people watch the channel, which is also online, to see the Westminster, Edinburgh, Cardiff and European parliaments.

Additionally, programmes that carry subtitles will double to 810 hours a year.




On Freeview the channel has actually shared (on hidden channel 303) with the 2-screen BBC News Interactive, but it remains to see if the interactive news service disappears, or if it is to be expanded to six screens, as per the cable and satellite services.
Comments
Your comment please