It's Dave - not Bright Ideas and evening History

Brian Butterworth published on UK Free TV
Yes, on Monday October 15th you will need to retune your Freeview box once more, as UKTV change their Freeview line up.

Firstly, the UKTV History channel will move from the full-time multiplex C service to run from 7am-6pm on Freeview multiplex D.

Secondly, the unwatched UKTV Bright Ideas channel will disappear and be replaced with a new channel called Dave, which will also replace the UKTV G2 channel on satellite and cable.

"Dave", a comedy and factual entertainment channel aimed at ABC1 men under 35, this is new brand for the BBC/Virgin collaboration UKTV with their Julia Jordan saying In a cluttered multi-channel environment channel branding is crucial, and Dave offers us a new and innovative way to create audience connections and a commercially desirable channel to maintain our viewing share.

Theres a definite opportunity for a channel like Dave on Freeview. The younger male audience is of very high value commercially and this demographic is currently under-served in Freeview homes, added Julia.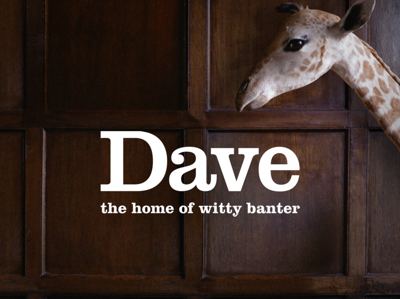 With a brief to establish Dave as the home of witty banter and as a refuge from the everyday, the award-winning Red Bees innovative and original creative juxtaposes traditional weekend retreat imagery with contemporary talent from the channels key content in a humorous and irreverent way to represent the channels key brand values.

The channel will show contemporary entertainment, quiz shows and cult comedies, including QI, Top Gear, Never Mind The Buzzcocks, The Catherine Tate Show, and its own origination, Totally Viral.

UKTV G2 not coming to Freeview
Comments
Your comment please