Identifying boxes on the roof

Brian Butterworth published on UK Free TV
Jordy writes:

A lot of queries and problems are posted onto UKFREETV with questions such as "I have 2 green boxes at my aerial?" "Do I need all those boxes, they look the same?" I think the aerial man has ripped me off he's put up three boxes all the same?" "My builder says all those boxes you put up are all the same." Those are all genuine questions that have been posted and there's plenty more, Aerial Installation experts and installer's & Enthusiasts can spot the difference a mile off but this article is to help you find out what is up there on your roof.

In this picture is a MASTHEAD AMPLIFIER often called a booster box, this is made by Vision products and distinguishable by its white protective enclosure. Identical to the box below which is an outdoor splitter.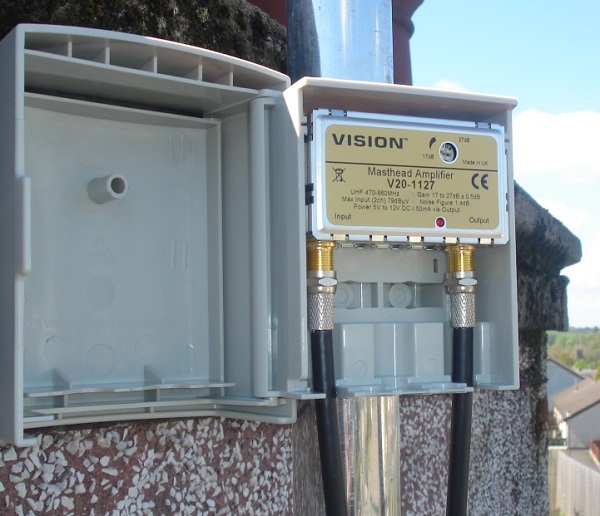 This box is an OUTDOOR SPLITTER, they come in various forms, 2, 4 and 6 way. These boxes are placed close to your aerial when you have requested the television signals are going to more than one room.




The diplexer or combiner as it suggests combines together two television signals, these boxes are used when two television aerials are used. Examples of this would be in Southern Scotland were English and Scottish BBC services are broadcast, almost anywhere you could be considered in a fringe coverage area or were two transmitters overlap one another. Another example would be in Northern Ireland were BBC and RTE services are available.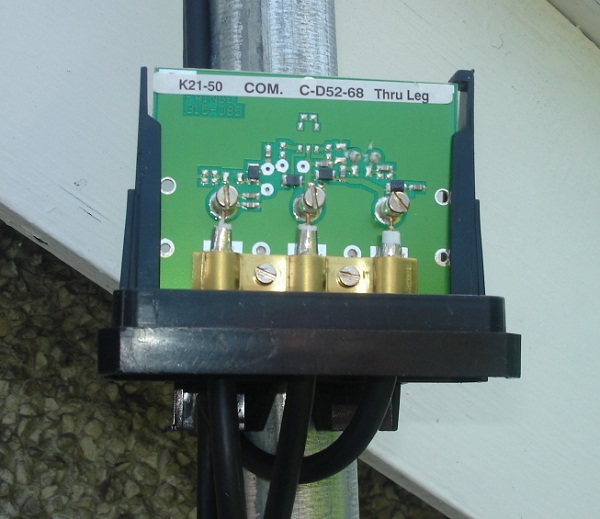 This is again a MASTHEAD AMPLIFIER, probably the most common type in the UK. Manufactured by Fringe electronics, distinguishable by its green protective enclosure.




The aerial used in this rig is Triax 18 element Supergain wideband, is probably the best aerial on the market at the moment in terms of reliability and performance.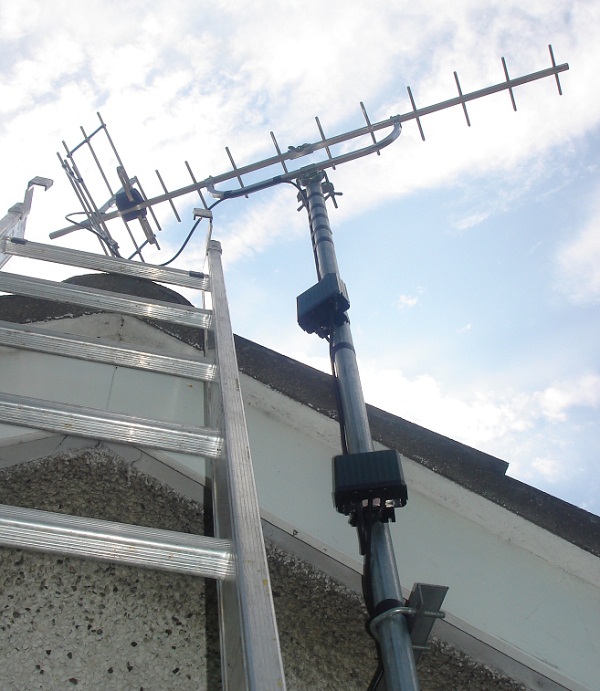 Please feel free to ask any questions or make any comments.
Comments
Your comment please