Final switchover for Craigkelly, Scotland on 15th June 2011

Brian Butterworth published on UK Free TV
Viewers in Edinburgh and East Central Scotland will have no analogue television from Wednesday 15th June 2011. Unless you use cable or satellite to watch television, if you don't use a Freeview box or set, your screen will be blank.

Most people need only perform a "full retune" on their Freeview box or TV, but it would be impossible with 451,600 homes covered by the transmitters, for no-one to have a problem.




From Wednesday 15th June 2011 you MUST have a digital television device to watch TV. If you do not have a digital receiver, from Wednesday will have a blank screen.

Do not expect a terrestrial television service from midnight until 6am - or a late as lunchtime on relay transmitters.


Switchover help scheme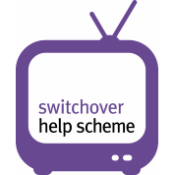 If you are over 75, get (or could get) Disability Living Allowance, Attendance Allowance, Constant Attendance Allowance or mobility supplement; or have lived in a care home for six months or more; or are registered blind or partially sighted and need assistance, please see
The Switchover Help Scheme
.
Cable and satellite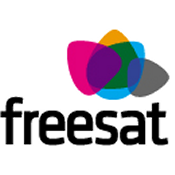 Cable (Virgin Media) and satellite (
Sky
,
Freesat
,
fSfS
) viewers are not affected by the changes. Remember, however, that you may be using analogue TV to watch on a second or third set and it might need a Freeview box.
Existing "full" Freeview users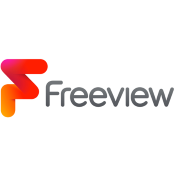 If you already use Freeview, and can receive all the
channels
now, check your TV or box is not listed here -
TVs and boxes that do not support the 8k-mode
. If it is, you will need a new Freeview box.
If you are not on the list, you should
scan
your box from around 6am.
When you now rescan, you MUST do a "first time installation" or "factory reset" scan (sometimes called "shipping state"), not a simple "add channels"
. Do the procedure you did on September 30th 2009.
If you can't recall what this was, please see
generic clear and rescan procedure
.
If you scanned during the first phase of
switchover
on Wednesday 1st June 2011 - you will have to do it again on Wednesday 15th June 2011.
Restrictions on SDN, Arqiva A and Arqiva B multiplexes
There are no restrictions on the "commercial multiplexes" on the
Craigkelly
transmitter
- however they will broadcast at 10kW, half of the
power
of the public service multiplexes and may be unavailable to those on the fringes of the
reception
area.
BBC Alba
The provision of the Gaelic language channel
BBC Alba
to all Scottish transmitters means that ten BBC
radio stations
(Radio 1, Radio 2, Radio 3, Radio 4, 4 Extra, 5 Live Sports Extra, World Service, Asian
Network
, Radio Scotland and Radio nan Gaidheal) close whilst BBC Alba broadcasts, but 1Xtra, 5 Live and 6 Music will continue as normal.
Using Freeview with Windows Vista
Please see
Switch over and PC-based systems
because you need some
updates
for your system to work.
Boosters and amplifiers
If you live close to the transmitter, you may have to disconnect any "boosters" from your
aerial
system.
The new, more powerful digital signals may overload any amplifiers and result in no reception!
When looking for them include a check for distribution amplifiers,
loft
boxes, set back amplifiers, bypass Amplifiers, hidden
masthead
amps in a loft space and any dodgy active splitters.
Homes without Freeview now have Freeview Light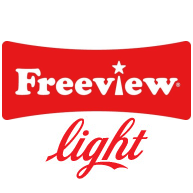 If you had no Freeview service before, you will have the BBC channels digitally from Wednesday 1st June 2011. This is a single
multiplex
of the BBC channels (radio, television and text) for most people.
However, if you were on the fringes of reception from one of the main
Freeview transmitters
, you will now get all the Freeview channels.
If you didn't get this limited Freeview service on 1st June 2011 then you may need a new aerial.
If you are served by a public service (relay) transmitter -
Aberfoyle
,
Cannongate
HP,
Grangemouth
,
Kinross
,
Newbattle
,
Penicuik
and
West Linton
- you now need, from lunchtime on 15th June 2011 to rescan, and you will get a second Multiplex with STV,
ITV 2
, STV+1,
Channel 4
,
Channel 5
, Channel 4+1, E4 and
More4
. And that's your lot if you have a
standard
Freeview
receiver
, see
Freeview retune - poor public service transmitters
.
You may wish to
install
Freesat for more channels, see
Compare Freeview Light and Freesat TV
.
Everyone who has
digital
-only terrestrial TV now has the ability to receive
Freeview HD
, see below.
Digital regional overlap
The old analogue TV signals provided lots of nations and regions for the public service channels, and these have large areas of overlap.
The old low power digital TV signals were at very low levels and reception of signals from more than one transmitter was a rare event.
All Freeview boxes automatically scan the available broadcast frequencies looking for channels, and they do this from
C21
to C69. Most older Freeview boxes will, if a duplicate version of a channel is found whilst scanning, such as another BBC One
region
, placed it in the 800-899 channel range.
Some of the latest Freeview boxes will
pick
the strongest signals for the "primary" number positions, and some will detect the different regions providing a choice when you perform a "scan for channels".
The 800-899 is easy to access by pressing CH- from 1, and in most programme guides is just a single scroll up.
Freeview HD
Freeview HD will start on Wednesday 15th June 2011 from Craigkelly and all the relay transmitters. You will need a Freeview HD - DVB-T2 receiver to watch the channels.
An HD TV set with Freeview is not enough
.
Comments
Tuesday, 14 June 2011

- http://www.digitaluk.co.uk/craigkellyrelaytimes for the actual time that your relay is expected to be completed. That page will be updated as the work is completed.

Mike Dimmick's 2,486 posts
Wednesday, 15 June 2011
R
Richard McCulloch
12:13 PM
Falkirk

I did an Installation scan on my Humax HDR FOX T2 at 1130 this morning but could see no sign of NEW7 or NEW8 mux but the remaining 6 seem fine with HD working great. When will all 8 Mux be available?

Richard McCulloch's 3 posts
Richard's:
map
R's Freeview map
terrain
R's terrain plot
waves
R's frequency data
R's Freeview Detailed Coverage

Richard McCulloch: I KEEP telling Brian to remove those.

These represent tentative future allocations. They might be used for Jeremy Hunt's pet Local TV project. Or they might not. They have not yet been auctioned and there is no date set for an auction.

The frequencies chosen are those with the widest coverage area that fall into the traditional analogue aerial group, or just outside it. (Craigkelly is counted as Group K/Wideband because Channel 5 was up at C48, although many viewers wouldn't have changed their aerial for this.) A local TV service for a specific city or town might get a different allocation covering only that area, allowing the NEW7 and NEW8 frequencies to be used for something else.

You are not missing anything, you won't expect to find anything else if you rescan, and they might never be used for TV at all as there are plans to allow broadband providers to use these 'white spaces'.

The planning may have to be completely redone as these 'assignments' were based on old versions of the plan, before international agreement on the frequencies for Ulster, Tyne Tees and the south and east of England was reached, and predating the Europe-wide agreement to release C61 and C62 for 800MHz mobile phones/broadband.

Mike Dimmick's 2,486 posts
Thursday, 16 June 2011

I live in Edinburgh.

At 5pm yesterday, 15th June 2011, without any warning, my Freeview reception of Radio 4 was cut off. Apparently it is no longer available to me in the evenings. I had absolutely no idea this was going to happen and it is a bitter blow.

I have just installed a complete Freeview system, largely on the basis that I would be able to use it to get all my TV and Radio. Now that is all ruined. I have to resort to making do with an old analogue radio and fiddling around with the internet. My complaint is not only that this has happened, but also that apparently no effort appears to have been made by the BBC to warn its Freeview listeners in advance. So I was unable to make any preparations.

But in any case, why should we in Scotland be deprived of the same services that apply to the rest of the UK? We all pay the same licence fee, and should therefore all get the same standard of service, particularly with regard to a mainstream station such as Radio Four.


Nick's 1 post
Nick's:
map
N's Freeview map
terrain
N's terrain plot
waves
N's frequency data
N's Freeview Detailed Coverage
Saturday, 18 June 2011

I have to agree with Nick, why has ITV3 been switched off following the Graigkelly switchover, with a plethora of "shopping" channels being introduced, or indeed, "Gay Rabbit" or "The Parliament" channel!

Who gets to make these decisions on my (the TV licence payee) behalf, and where is the logic in the decision making process?

Very disappointing ITV!

James's 2 posts

James : You do not pay a licence for ITV !! just BBC.

Nick : Re Freeview Radio Switchoff in Scotland, apparently there was a BBC Trust review and it was decided to replace certain BBC Radio channels in the evenings on FREEVIEW with BBC ALBA (Gaelic TV station) - listen to FEEDBACK on BBC R4 FM or on line or LW tomorrow evening (Sunday) @ 8pm for more information or Fri 17th June @ 13:30 on the BBC i-player.

Nedbod's 619 posts
Thursday, 23 June 2011
M
Martin
8:49 PM
Musselburgh

my postcode is EH21 7HT. Since switchover I have lost a load of channels on all tv's in the house. The only frequencies my scan can find are 24 and 27. Does this mean I need a wideband aerial to receive the channels i used to get? Thanks

Martin's 1 post
Martin's:
map
M's Freeview map
terrain
M's terrain plot
waves
M's frequency data
M's Freeview Detailed Coverage
Wednesday, 29 June 2011
R
Richard McCulloch
4:22 PM
Falkirk

I have to agree with Nick about loosing R3/R4. With the Freeview DSO I planned to use exclusively Freeview and keep freesat as a recording device. My freesat box uses 2x the watts of the Freeview one so it was a green step too! I only learned about it despite using this website extensively a week or two before the event and NEVER heard about the consultation. That seems to have been kept virtually secret it would appear. I really hope the R4 audience including me can prevail and get this piece of silliness reversed.

Richard McCulloch's 3 posts
Richard's:
map
R's Freeview map
terrain
R's terrain plot
waves
R's frequency data
R's Freeview Detailed Coverage
Saturday, 2 July 2011

Mike Dimmick: I finally got around to moving the NEW muxes to the comments.

Briantist's 38,899 posts
Your comment please