I'm back - but slightly incapacitated...

Brian Butterworth published on UK Free TV
The good news is that I am returned from my holiday.

The slightly less good news is that I managed to break my ankle and associated ligament. And not by any type of holiday sport or indeed drinking, but just in a hole in a unlit pavement.

Still, it has been great news for my mobile phone company, and Easyjet who insisted that my insurance company book another couple of seats I could not actually use.

So, it might be a few more days before I am able to catch up with the 1000+ messages posted whilst I was away.

Apparently the problem lies here: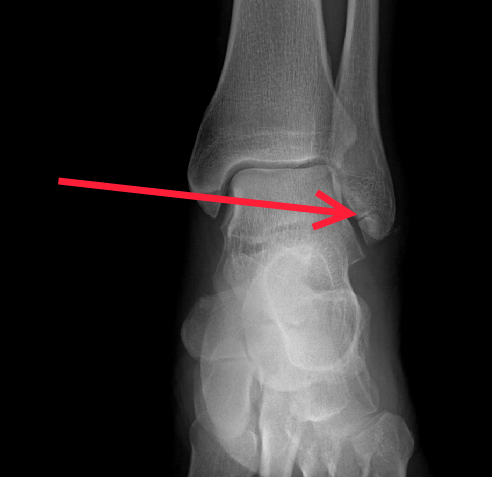 Comments
Thursday, 30 June 2011
J
John Robinson
10:11 AM
Edinburgh

Welcome back, Brian. I hope you had an otherwise excellent and relaxing holiday, and that you make a quick recovery from your accident.

Of course you being somewhat incapacitated means you will be stuck in front of your computer so you'll just have to answer all those 1000s of posts ;-)

John Robinson's 43 posts
John's:
map
J's Freeview map
terrain
J's terrain plot
waves
J's frequency data
J's Freeview Detailed Coverage

Your Lateral Malleorus looks out of alignment! A fibulous injury.

Where were you? Sue council?

I hope it was near the end of your holiday, not at the start.

Doubtless Easyjet charged a high price for the seats you could not use?

Hope it mends well.

Steve's 1,173 posts

John Robinson: Yes, the holiday was otherwise excellent.

I understand it is going to take eight weeks to heal up.

So, yes, I won't be able to venture far from the PC...

Briantist's 38,906 posts

Steve: I must admit I'm not really any sort of expert of the bones of the foot.

I was in Turkey, so I can't see there being any opportunity to sue anyone.

It actually happened in the first few minutes of the holiday and I walked around on it for nearly two weeks thinking it was a "sprained ankle" before it suddenly was so painful I had to go to the hospital.

Thankfully it was my travel insurance that picked up the bill for the unusable seats. And that was on a half-empty plain. I had the same three seats on the way out for no charge.

Briantist's 38,906 posts

My wife did almost exact same damage 11 months ago, and now waiting for operation as did not heal properly and still has ligament problem!
She was in boot for almost 4 months.

Andrew's 1 post

With relation to Andrew's wife's unfortunate experience: My doc once told me the only time you should become a pushy demanding patient who insists on seeing the top consultant is when you break something.

Orthopaedics is one area where it's best to get it right first time.

woodface's 39 posts

Working on a rebroadcast system and have came across a Teldis spliter ,part no KKF 001,it combines the 5 signals and outputs one signal to broadcast grid aerials .Whats if for and how does it work

raymond stevenson's 2 posts

OUCH!! is all I can say

Ian's 497 posts
Ian's:
map
I's Freeview map
terrain
I's terrain plot
waves
I's frequency data
I's Freeview Detailed Coverage
G
Graham . F . Lewendon
7:17 PM

Maybe the airline wanted to avoid carless passengers stumbling and hurting your foot so avoiding being sued.

Nice to have someone who knows what they are talking about regards tech stuff

Graham . F . Lewendon's 29 posts

GFL - you are very charitable. More lioke they wanted to sell two spare seats at full price.

Depends how mobile Brian was - bend knee or not? Crutches, etc.?

Steve's 1,173 posts
Select more comments
Your comment please