I'm back - but slightly incapacitated...

Brian Butterworth published on UK Free TV
The good news is that I am returned from my holiday.

The slightly less good news is that I managed to break my ankle and associated ligament. And not by any type of holiday sport or indeed drinking, but just in a hole in a unlit pavement.

Still, it has been great news for my mobile phone company, and Easyjet who insisted that my insurance company book another couple of seats I could not actually use.

So, it might be a few more days before I am able to catch up with the 1000+ messages posted whilst I was away.

Apparently the problem lies here: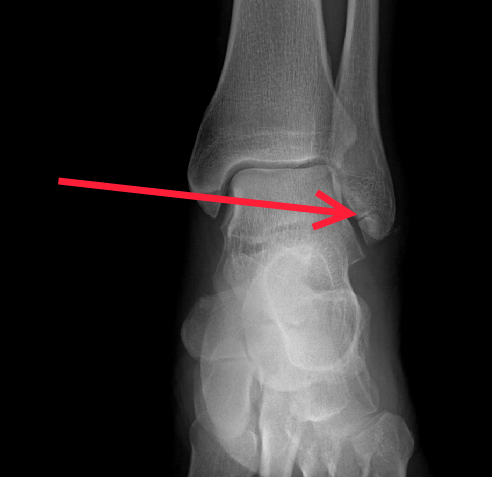 Comments
Sunday, 3 July 2011

philippa Carruth: Meant to add to save you the bother of going into the tuning menu, that as you are in a position to see the aerials and "if" they are all pointing in the same direction and its just about directly across the Clyde, then that indicates they are pointing at Darvel, if not its Blackhill.

Still more accurate to check as was first mentioned though, as Rosneath is also shown as being a somewhat lesser possibility.

jb38's 7,179 posts
Wednesday, 6 July 2011

I broke three bones in my hand just waking onto a beach in Oregan last year and fell of my bike in Austria breaking my elbow. It's all to do with unfamiliar territory I reckon. Still at least they heal (eventually). Hope you are not in too much pain and discomfort.

By the way, I still think the tennis picture was much better on BBC 1 & 2 analogue two years ago (and before) than the current Freeview BBC ONE, TWO & PARTICULARLY THE RED BUTTON. BBC Digital pictue is still streets better than the ITV Sport picture though (on all ITV channels these days). Even 405 LINES VHF was better than ITV Digital, albeit in B&W. So much for progress. I may get HD one day at least the HD logos are getting slightly dimmer, so why not switch them OFF altogether.

Nedbod's 619 posts

did you see the internet HD test? Very good - especially when still!

Steve's 1,173 posts
Sunday, 10 July 2011
P
Peter Henderson
1:01 AM
Newtownabbey

Sorry to hear about your accident Brian and hope you get well soon.

Currently receiving increased signal levels from Cambrett Hill in Scotlannd, along with the 4 Freeview HD channels on a Humax Freeview HD box. They look good.

Can't wait until the DSO in NI next year.

Peter Henderson's 25 posts
Peter's:
map
P's Freeview map
terrain
P's terrain plot
waves
P's frequency data
P's Freeview Detailed Coverage

The whole point Steve though is TV isn't still (HD or otherwise). I just wish the people who tested standard Freeview would have ensured a higher quality picture on all channels which is at least as good as the previous analogue picture in an area of very good reception. This is certainly not the case with some channels ITV 1, 2 , 3, 4, ITV 2+1. Even BBC 1 Wimbledon is now worse than the previous analogue picure on logo free If this means making do with fewer FREEVIEW channels overall and shuffling channels around a bit then so be it. I can think of at least 20 that can disappear immediately.

No names at this stage.

Nedbod

Nedbod's 619 posts
Tuesday, 12 July 2011
M
Mike Ashbee
8:47 AM
Broadstairs

found your site by chance,looking for details for my house at ct10 1ah,Broadstairs.
we were never able to receive analogue properly, so what chance Dover digital? we are in a dip so we can't get Ramsgate. However this is not my reason for this post!
I am sorry to hear of your mishap in Turkey.
I have a flat near Fethiye and there is a website: www.calis-beach.co.uk where you might find information to consider legal action. I will keep an eye on your site from now on. Good luck!
kind regards
Mike Ashbee

Mike Ashbee's 1 post
Mike's:
map
M's Freeview map
terrain
M's terrain plot
waves
M's frequency data
M's Freeview Detailed Coverage
Friday, 15 July 2011

Mike Ashbee: Thanks for the information.

You are not predicted to get reliable Freeview reception from anywhere, I would suggest you install Freesat, as you will get a reliable service using satellite.

Briantist's 38,908 posts
Sunday, 17 July 2011

Unable to receive Russia Today or Al Jazzera
from the Walton Transmitter.

Will this change after the next re-tune?

Malc Wyles's 3 posts

Malc Wyles: I can't really say without a full postcode.

Briantist's 38,908 posts
Monday, 18 July 2011
M
Malc Wyles
9:00 PM
Grantham

Malc Wyles Post code is NG32 2AE
I am using freeview from Walton Transmitter
and as I said unable to receive RT or AL Jazeera
Thanks for your assistance

Malc Wyles's 3 posts
Malc's:
map
M's Freeview map
terrain
M's terrain plot
waves
M's frequency data
M's Freeview Detailed Coverage
Select more comments
Your comment please