I'm back - but slightly incapacitated...

Brian Butterworth published on UK Free TV
The good news is that I am returned from my holiday.

The slightly less good news is that I managed to break my ankle and associated ligament. And not by any type of holiday sport or indeed drinking, but just in a hole in a unlit pavement.

Still, it has been great news for my mobile phone company, and Easyjet who insisted that my insurance company book another couple of seats I could not actually use.

So, it might be a few more days before I am able to catch up with the 1000+ messages posted whilst I was away.

Apparently the problem lies here: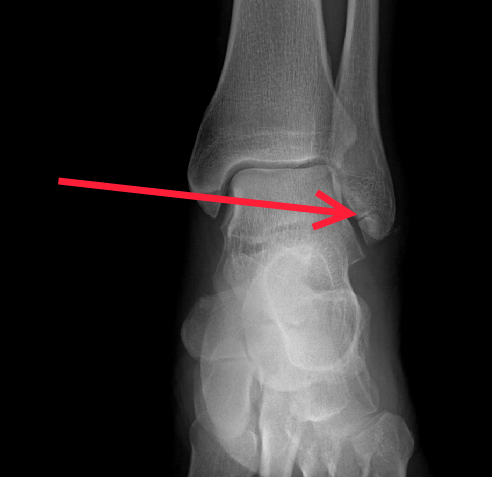 Comments
Thursday, 30 June 2011

GFL - you are very charitable. More lioke they wanted to sell two spare seats at full price.

Depends how mobile Brian was - bend knee or not? Crutches, etc.?

Steve's 1,173 posts
Friday, 1 July 2011

Hi Brian,

Nice to have you back, sorry to hear of your injury. Other than the mishap I hope you had a good time.

Mark Aberfan Aerials

Mark Aberfan Aerials's 1,059 posts
J
John
11:37 AM
Leighton Buzzard

Really sorry to read about your accident, Brian.

Probably a shame that it wasn't drink related as you would, more than likely, have been unhurt.

John's 2 posts
John's:
map
J's Freeview map
terrain
J's terrain plot
waves
J's frequency data
J's Freeview Detailed Coverage

Welcome back, Brian. I hope you make a full and speedy recovery.

David Anderson's 14 posts

Welcome back and get well soon!

Ash's 27 posts
J
J Ellery
9:10 PM
Faringdon

Since the fire at the Oxford transmitter. reception of freeview has gone from good to no signal. The main problem is with the 580mHz carrier but recently the 713mHz has started having problems. The other carriers are fine signal quality 100%. can you please help.

J Ellery's 2 posts
J's:
map
J's Freeview map
terrain
J's terrain plot
waves
J's frequency data
J's Freeview Detailed Coverage
Saturday, 2 July 2011

Mark Aberfan Aerials: Yes, I had an excellent holiday, with the little exception of the ankle problem.

I have to say that having a Kindle to read whilst you are on holiday is a great advance. I would have used my entire baggage allowance on the paperbacks!

Briantist's 38,907 posts

Ash: Thanks. I am told everything will be OK in six weeks or so.

Briantist's 38,907 posts

David Anderson: Thank you.

Briantist's 38,907 posts
Select more comments
Your comment please