Sudbury transmitter group switchover "ends".

Brian Butterworth published on UK Free TV
Viewers in Essex and parts of Suffolk will have no analogue television from Wednesday 20th July 2011. Unless you use cable or satellite to watch television, if you don't use a Freeview box or set, your screen will be blank.

Most people need only perform a "full retune" on their Freeview box or TV, but it would be impossible with 460,700 homes covered by the transmitters, for no-one to have a problem.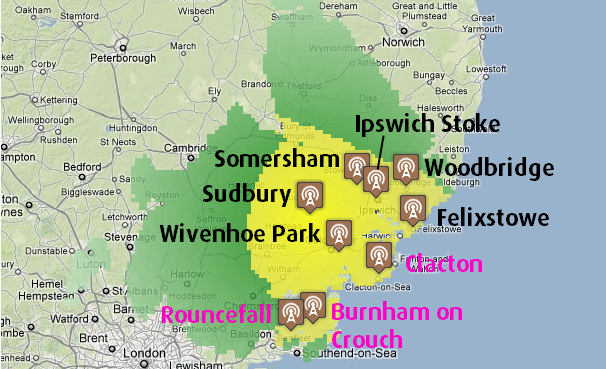 From Wednesday 20th July 2011 you MUST have a digital television device to watch TV. If you do not have a digital receiver, from Wednesday will have a blank screen.

Do not expect a terrestrial television service from midnight until 6am - or a late as lunchtime on relay transmitters.


Switchover help scheme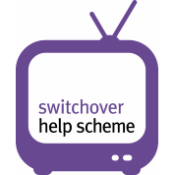 If you are over 75, get (or could get) Disability Living Allowance, Attendance Allowance, Constant Attendance Allowance or mobility supplement; or have lived in a care home for six months or more; or are registered blind or partially sighted and need assistance, please see
The Switchover Help Scheme
.
Cable and satellite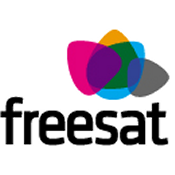 Cable (Virgin Media) and satellite (
Sky
,
Freesat
,
fSfS
) viewers are not affected by the changes. Remember, however, that you may be using analogue TV to watch on a second or third set and it might need a Freeview box.
Existing "full" Freeview users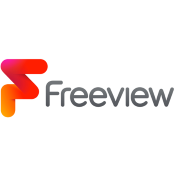 If you already use Freeview, and can receive all the
channels
now, check your TV or box is not listed here -
TVs and boxes that do not support the 8k-mode
. If it is, you will need a new Freeview box.
If you are not on the list, you should
scan
your box from around 6am.
When you now rescan, you MUST do a "first time installation" or "factory reset" scan (sometimes called "shipping state"), not a simple "add channels"
. Do the procedure you did on September 30th 2009.
If you can't recall what this was, please see
generic clear and rescan procedure
.
If you scanned during the first phase of
switchover
on Wednesday 6th July 2011 - you will have to do it again on Wednesday 20th July 2011.
Restrictions on SDN, Arqiva A and Arqiva B multiplexes
The SDN
multiplex
will temporarily operate on channel 49 (at 14kW ERP) from the first stage of
Sudbury
's switchover until mid-2012. Arqiva A will remain on its pre-switchover channel (
C54
) from switchover until mid-2012. Arqiva B will remain on its pre-switchover channel (
C50
+) until late 2011, and then temporarily move to channel 63 (at 2.2kW ERP), before adopting its final allocation of channel 56 during mid-2012.
Using Freeview with Windows Vista
Please see
Switch over and PC-based systems
because you need some
updates
for your system to work.
Boosters and amplifiers
If you live close to the
transmitter
, you may have to disconnect any "boosters" from your
aerial
system.
The new, more powerful digital signals may overload any amplifiers and result in no reception!
When looking for them include a check for distribution amplifiers,
loft
boxes, set back amplifiers, bypass Amplifiers, hidden
masthead
amps in a loft space and any dodgy active splitters.
Homes without Freeview now have Freeview Light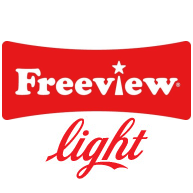 If you had no Freeview service before, you will have the BBC channels digitally from Wednesday 6th July 2011. This is a single multiplex of the BBC channels (radio, television and text) for most people.
However, if you were on the fringes of
reception
from one of the main
Freeview transmitters
, you will now get all the Freeview channels.
If you didn't get this limited Freeview service on 1st June 2011 then you may need a new aerial.
If you are served by a public service (relay) transmitter -
Felixstowe
,
Ipswich Stoke
,
Somersham
,
Wivenhoe Park
or
Woodbridge
relay - you now need, from lunchtime on 15th June 2011 to rescan, and you will get a second Multiplex with ITV 1,
ITV 2
, ITV 1 +1,
Channel 4
,
Channel 5
, Channel 4+1, E4 and
More4
. And that's your lot if you have a
standard
Freeview
receiver
, see
Freeview retune - poor public service transmitters
.
In addition there are three new Freeview Light transmitters at
Burnham on Crouch
,
Clacton
, Rouncefall.
You may wish to
install
Freesat for more channels, see
Compare Freeview Light and Freesat TV
.
Everyone who has
digital
-only terrestrial TV now has the ability to receive
Freeview HD
, see below.
Digital regional overlap
The old analogue TV signals provided lots of nations and regions for the public service channels, and these have large areas of overlap.
The old low
power
digital TV signals were at very low levels and reception of signals from more than one transmitter was a rare event.
All Freeview boxes automatically scan the available broadcast frequencies looking for channels, and they do this from
C21
to C69. Most older Freeview boxes will, if a duplicate version of a channel is found whilst scanning, such as another BBC One
region
, placed it in the 800-899 channel range.
Some of the latest Freeview boxes will
pick
the strongest signals for the "primary" number positions, and some will detect the different regions providing a choice when you perform a "scan for channels".
The 800-899 is easy to access by pressing CH- from 1, and in most programme guides is just a single scroll up.
Freeview HD
Freeview HD will start on Wednesday 20th July 2011 from Sudbury and all the relay transmitters. You will need a Freeview HD - DVB-T2 receiver to watch the channels.
An HD TV set with Freeview is not enough
.
Comments
Wednesday, 20 July 2011
A
Alan Matthews
9:02 AM
Chelmsford

What has happened to ITV4 from Sudbury which I believe should be on No24 - I had hoped with the more powerful Tx to have been able to get a much better signal for this but now there is nothing. Other stations are mostly OK but many I had before have dissapeared.
I have a digital antenna and sometimes got a picture - even if poor for ITV4 but nothing this morning.
Will I have to go to freesat to get ITV4?

Alan Matthews's 6 posts
Alan's:
map
A's Freeview map
terrain
A's terrain plot
waves
A's frequency data
A's Freeview Detailed Coverage

This does not look good. Yesterday I was receiving all digital channels from Sudbury. This morning the ITV / Ch4/Ch5 group was missing, so I retuned (initial installation). Now I can see the EPG and BBC1 interactive button, but get no picture on ANY channel!!

I am using a brand new Sharp TU-T2HR32

I checked signal strength on Manual Tune. Ch41,44,49 are all strong and Ch 50,54 are a bit lower but probably acceptable.

Any ideas what is going on please?

MikeH's 7 posts
MikeH's:
map
M's Freeview map
terrain
M's terrain plot
waves
M's frequency data
M's Freeview Detailed Coverage

Alan Matthews: Despite the title of this article, switchover is not really complete.

The commercial muxes remain on relatively low power until after Dover's switchover next June. They have all changed to their final mode, which requires more signal-to-noise ratio than the mode they used before today. The transmissions have doubled in power, but the required S/N ratio is slightly more than this, so effectively coverage has been reduced.

The new mode is somewhat more prone to interference as well - which is why the broadcasters stopped using it in 2002.

Digital UK predicts that you won't get a usable signal on Arqiva B (which carries ITV4 and Yesterday) until April next year. It may work once it moves to C63 on 16 November - you will need to retune.

In earlier switchovers, the commercial muxes have remained in their pre-switchover mode if they could not adopt high power or their final channels. However, the increased capacity has already been sold, to BT Vision for Sky Sports 1 and 2, so the mode changes are being done before power increases enough to compensate.

Mike Dimmick's 2,486 posts

No signal, I live in Stowmarket and use the Sudbury transmitter and since the switch over we have no stations. The signal strength is good but after retune from reset it still does not pick up stations either through the Freeview and through the freesat set ups?

Any suggestions would be helpful?



carl's 4 posts
carl's:
map
C's Freeview map
terrain
C's terrain plot
waves
C's frequency data
C's Freeview Detailed Coverage

MikeH: Have you done a full retune? Use the 'First Time Installation' option in the General menu to do this.

It's possible that the overall signal strength is now too high and overloading some part of your equipment. If you have a booster, try removing it, or turning it down if it's variable. If that doesn't help, try adding an attenuator.

As a relatively new box, the Sharp *should* ask which region you want to store, if it finds more than one, and it should store the best quality signals. However, some boxes do just store the first version found, which may not be the best version. Looking at the manual, I can't see any way to check which UHF channel it's actually tuned to for a particular service. You may need to do a First-Time Installation with the aerial unplugged to reset to a completely blank state, then use the manual tune features to select the versions you actually want.

Mike Dimmick's 2,486 posts

carl: Did you have the BBC channels after the first stage of switchover? If not, your box may not be able to handle 8K mode. See whether it's on the list at http://www.digitaluk.co.uk/2kequipment . That's a list of known-bad equipment, there may be others that also don't work (or sometimes boxes are rebadged, the whole family of equipment doesn't work, but only one appears on the list).

If you hadn't retuned since mid-2008, you might also now be experiencing the 'Split NIT' problem for the first time. See http://www.digitaluk.co.uk/splitnit for equipment known to have a problem with this.

No changes have been made to Freesat, you should check the connection to the dish. That would point to a problem with the cabling, generally. Are you using a communal system, sharing an aerial and dish with your neighbours? If so, the communal system may need adjusting - check whether this is currently being done.

Mike Dimmick's 2,486 posts

Hi Mike,

thanks for the response.

The freeview is built into the Samsung tv (two years old) retuned from scratch faily regular. Yes BBC work until last night.

Error on my first post, I have a seperate Humax Freeview box (1 year old) neither will re-tune from reset?

carl's 4 posts
carl's:
map
C's Freeview map
terrain
C's terrain plot
waves
C's frequency data
C's Freeview Detailed Coverage
M
MikeH
12:55 PM
Woodbridge

An update to my earlier message. I checked another installation this morning and found the same problem there. But having now returned home my own installation is working correctly.

MikeH's 7 posts
MikeH's:
map
M's Freeview map
terrain
M's terrain plot
waves
M's frequency data
M's Freeview Detailed Coverage

Mike D

any response on my reply you can assist with. Still unable to tune freeview. Neighbour on same transmitter (Sudbury) has retuned no probs?

Perplexed... Carl

carl's 4 posts
carl's:
map
C's Freeview map
terrain
C's terrain plot
waves
C's frequency data
C's Freeview Detailed Coverage
Thursday, 21 July 2011
J
Jonathon
9:24 AM
Braintree

Well, that all went remarkably well :-)

I live in Braintree (postcode CM7) and pre-switchover a self installed loft aerial delivered solid reception of everything except the stuff on Mux 2, which was usualy OK on the Toshiba TVs built-in receiver but unreliable (often unwatchable) on both the BT vision box and the Humax F2-Fox plugged into the TiVo. Post switchover we've now got rock-solid reception of a full set of channels on all the receivers with good signal (both strength and quality) across the board.

My decision to try sticking with the loft aerial in the face of widespread scepticism and prophecies of doom from a couple of installers we've had canvassing door to door seems to have been vindicated so far. Now lets see what sort of a deal I can get on a Freeview HD box :-)

Jonathon's 12 posts
Jonathon's:
map
J's Freeview map
terrain
J's terrain plot
waves
J's frequency data
J's Freeview Detailed Coverage
Select more comments
Your comment please