Sudbury transmitter group switchover "ends".

Brian Butterworth published on UK Free TV
Viewers in Essex and parts of Suffolk will have no analogue television from Wednesday 20th July 2011. Unless you use cable or satellite to watch television, if you don't use a Freeview box or set, your screen will be blank.

Most people need only perform a "full retune" on their Freeview box or TV, but it would be impossible with 460,700 homes covered by the transmitters, for no-one to have a problem.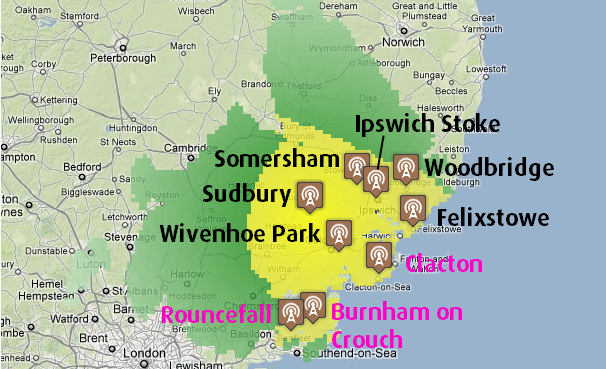 From Wednesday 20th July 2011 you MUST have a digital television device to watch TV. If you do not have a digital receiver, from Wednesday will have a blank screen.

Do not expect a terrestrial television service from midnight until 6am - or a late as lunchtime on relay transmitters.


Switchover help scheme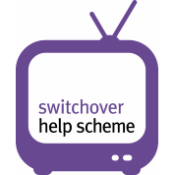 If you are over 75, get (or could get) Disability Living Allowance, Attendance Allowance, Constant Attendance Allowance or mobility supplement; or have lived in a care home for six months or more; or are registered blind or partially sighted and need assistance, please see
The Switchover Help Scheme
.
Cable and satellite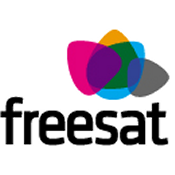 Cable (Virgin Media) and satellite (
Sky
,
Freesat
,
fSfS
) viewers are not affected by the changes. Remember, however, that you may be using analogue TV to watch on a second or third set and it might need a Freeview box.
Existing "full" Freeview users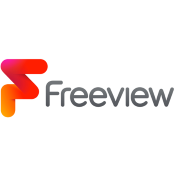 If you already use Freeview, and can receive all the
channels
now, check your TV or box is not listed here -
TVs and boxes that do not support the 8k-mode
. If it is, you will need a new Freeview box.
If you are not on the list, you should
scan
your box from around 6am.
When you now rescan, you MUST do a "first time installation" or "factory reset" scan (sometimes called "shipping state"), not a simple "add channels"
. Do the procedure you did on September 30th 2009.
If you can't recall what this was, please see
generic clear and rescan procedure
.
If you scanned during the first phase of
switchover
on Wednesday 6th July 2011 - you will have to do it again on Wednesday 20th July 2011.
Restrictions on SDN, Arqiva A and Arqiva B multiplexes
The SDN
multiplex
will temporarily operate on channel 49 (at 14kW ERP) from the first stage of
Sudbury
's switchover until mid-2012. Arqiva A will remain on its pre-switchover channel (
C54
) from switchover until mid-2012. Arqiva B will remain on its pre-switchover channel (
C50
+) until late 2011, and then temporarily move to channel 63 (at 2.2kW ERP), before adopting its final allocation of channel 56 during mid-2012.
Using Freeview with Windows Vista
Please see
Switch over and PC-based systems
because you need some
updates
for your system to work.
Boosters and amplifiers
If you live close to the
transmitter
, you may have to disconnect any "boosters" from your
aerial
system.
The new, more powerful digital signals may overload any amplifiers and result in no reception!
When looking for them include a check for distribution amplifiers,
loft
boxes, set back amplifiers, bypass Amplifiers, hidden
masthead
amps in a loft space and any dodgy active splitters.
Homes without Freeview now have Freeview Light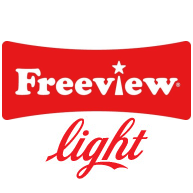 If you had no Freeview service before, you will have the BBC channels digitally from Wednesday 6th July 2011. This is a single multiplex of the BBC channels (radio, television and text) for most people.
However, if you were on the fringes of
reception
from one of the main
Freeview transmitters
, you will now get all the Freeview channels.
If you didn't get this limited Freeview service on 1st June 2011 then you may need a new aerial.
If you are served by a public service (relay) transmitter -
Felixstowe
,
Ipswich Stoke
,
Somersham
,
Wivenhoe Park
or
Woodbridge
relay - you now need, from lunchtime on 15th June 2011 to rescan, and you will get a second Multiplex with ITV 1,
ITV 2
, ITV 1 +1,
Channel 4
,
Channel 5
, Channel 4+1, E4 and
More4
. And that's your lot if you have a
standard
Freeview
receiver
, see
Freeview retune - poor public service transmitters
.
In addition there are three new Freeview Light transmitters at
Burnham on Crouch
,
Clacton
, Rouncefall.
You may wish to
install
Freesat for more channels, see
Compare Freeview Light and Freesat TV
.
Everyone who has
digital
-only terrestrial TV now has the ability to receive
Freeview HD
, see below.
Digital regional overlap
The old analogue TV signals provided lots of nations and regions for the public service channels, and these have large areas of overlap.
The old low
power
digital TV signals were at very low levels and reception of signals from more than one transmitter was a rare event.
All Freeview boxes automatically scan the available broadcast frequencies looking for channels, and they do this from
C21
to C69. Most older Freeview boxes will, if a duplicate version of a channel is found whilst scanning, such as another BBC One
region
, placed it in the 800-899 channel range.
Some of the latest Freeview boxes will
pick
the strongest signals for the "primary" number positions, and some will detect the different regions providing a choice when you perform a "scan for channels".
The 800-899 is easy to access by pressing CH- from 1, and in most programme guides is just a single scroll up.
Freeview HD
Freeview HD will start on Wednesday 20th July 2011 from Sudbury and all the relay transmitters. You will need a Freeview HD - DVB-T2 receiver to watch the channels.
An HD TV set with Freeview is not enough
.
Comments
Thursday, 21 July 2011
J
Jonathon
9:24 AM
Braintree

Well, that all went remarkably well :-)

I live in Braintree (postcode CM7) and pre-switchover a self installed loft aerial delivered solid reception of everything except the stuff on Mux 2, which was usualy OK on the Toshiba TVs built-in receiver but unreliable (often unwatchable) on both the BT vision box and the Humax F2-Fox plugged into the TiVo. Post switchover we've now got rock-solid reception of a full set of channels on all the receivers with good signal (both strength and quality) across the board.

My decision to try sticking with the loft aerial in the face of widespread scepticism and prophecies of doom from a couple of installers we've had canvassing door to door seems to have been vindicated so far. Now lets see what sort of a deal I can get on a Freeview HD box :-)

Jonathon's 12 posts
Jonathon's:
map
J's Freeview map
terrain
J's terrain plot
waves
J's frequency data
J's Freeview Detailed Coverage
A
Alan Matthews
3:57 PM
Chelmsford

To Mike Dimmick
Thanks for the explanation - as an old electronic design engineer I should have twigged that the coding for the signals had been changed for Com5 and 6 from 16QAM to 64QAM when they became ARQA&B.
I know that the 64QAM signal is much less tolerant to poor signal to noise and this explains why with a low power transmission and poor reception in my area ITV4 has gone - with all the other stations on these two MUXs.

I am buying a new Sony TV and Humax recorder and perhaps these may have better receivers and be able to pull in programmes from ArqA and ArqB.

Even next year I fear however that the small increase of power for these two MUXs may not be enough for me to get a good enough signal - we shall see!! - what do you think?

Alan Matthews's 6 posts
Alan's:
map
A's Freeview map
terrain
A's terrain plot
waves
A's frequency data
A's Freeview Detailed Coverage

Alan Matthews: When all is complete, on 27 June 2012 (the date of Dover's second switchover step), the power increases will be:

SDN by 5.5 dB (3.57x) to 50kW
ArqA by 12.2 dB (16.7x) to 50kW
ArqB by 13.6 dB (22.7x) to 50kW

These are all substantially greater increases than they have already had.

Mike Dimmick's 2,486 posts

Mike : surely they will all go to 100kW not 50kW, same as BBCA/B and D3+4? That was what we were originally told.

Dale's 78 posts
Dale's:
map
D's Freeview map
terrain
D's terrain plot
waves
D's frequency data
D's Freeview Detailed Coverage
Friday, 22 July 2011

Dale: http://stakeholders.ofcom.org.uk/binaries/broadcast/guidance/tech-guidance/Anglia.pdf does list the COMs as being 100kW, on page 4.

Briantist's 38,899 posts
Saturday, 23 July 2011
A
Alan Matthews
10:01 PM
Chelmsford

Thanks Mike
I'm sure the new 50KW powers for ArqA and ArqB will provide a good service after 27June2012. Hope I survive till then to enjoy the Isle of Man TT coverage on ITV4.
I am 75 and usually ride there for it on my Honda VFR750 or Vincent Comet, but like to record the fantastic action shots and commentary one gets on ITV4!!
I am receiving SDN OK at the present power, but presume I will have to retune again later this year and again next year, even if my new equipment hopefully manages to see Arq A&B now.

Alan Matthews's 6 posts
Alan's:
map
A's Freeview map
terrain
A's terrain plot
waves
A's frequency data
A's Freeview Detailed Coverage
Sunday, 24 July 2011
A
Alan Matthews
9:58 AM
Chelmsford

Hi Mike
Asked my Philips set-top box to upgrade and now get my missing channels - including ITV4.

The older software could obviously not unscramble ArqA&B

The signal as expected is a bit weak and might give trouble if atmospherics are bad - we shall see.

Thanks

Alan Matthews

Alan Matthews's 6 posts
Alan's:
map
A's Freeview map
terrain
A's terrain plot
waves
A's frequency data
A's Freeview Detailed Coverage
Monday, 25 July 2011
J
Jonathon
10:07 AM
Braintree

Alan Matthews: "I am 75 and usually ride there for it on my Honda VFR750 or Vincent Comet..."

My apologies to all for wandering miles of topic, but you didn't by any chance use to work at Marconi Radar Systems in Chelmsford did you Alan...?



Jonathon's 12 posts
Jonathon's:
map
J's Freeview map
terrain
J's terrain plot
waves
J's frequency data
J's Freeview Detailed Coverage

Hi Mike.
I live in Burnham on Crouch and now that Sudbury has switched off the analogue I can get good signal on all including the HD channels apart from Mux D(on Channel 50)Signal seems very low and will not load programs on this mux, much of the time.I have also checked this out at another location 1 mile from my home and nearer to sudbury with the same results. Is this muxD on full power? I note that on 16th Nov 2011 this mux chances channels to ch63. Any ideas?
Regards Graeme

Graeme's 2 posts
Tuesday, 26 July 2011

Graeme : No, ArqB is not on full power until next year, and will even be on a reasonable power level until 16th Nov 2011.

Briantist's 38,899 posts
Select more comments
Your comment please