Will there ever be more services on the Freeview Light transmitters?

Brian Butterworth published on UK Free TV
The digital terrestrial service that is known today as Freeview, started life in Parliament as the Broadcasting Act 1996.

Part I act gave the regulator, then the Independent Television Commission, the authority to establish digital terrestrial television services in the UK, and paved the way for a "six multiplex" service. One multiplex was reserved for the BBC, a second jointly between the "Channel 3 licence holder", Channel 4, Gaelic programming in Scotland plus Teletext UK as the "national teletext provider"

One half of the third multiplex was passed to Channel 5 and the S4C Corporation, with the remaining three and a half being put up for a public auction. The ITC duly awarded the remaining three multiplexes to "British Digital Broadcasting" in 1997, which was a combination of two big ITV companies at the time, Carlton and Granada.





On Sunday 15th November 1998, the services was launched under the name "ONdigital", a mixture of free-to-air and pay services, and rather dwarfed by the launch six weeks earlier of the much superior Sky Digital service.

ONdigital renamed itself ITVdigital on 11th July 2001, but the woollen monkey toy in the adverts proved more popular than the service, and the service closed on 1st May 2002.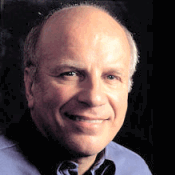 It became clear (especially to BBC director-general Greg Dyke, pictured right) that the digital terrestrial service was popular with viewers, but it was unsuitable as a pay-TV platform.



ITVdigital handed back three multiplex licences to the ITC, and the ITC then re-awarded one to the BBC and the other two to Crown Castle International, a company formed when the BBC's engineering division was sold off.

A company, DTV Services, formed to publicise the new service, which was now called Freeview.

Sky joined in, and purchased slots on the new service (from CCI) for Sky News, Sky Sports News and Sky Travel. Also there from the start of Freeview was Flextech Television "ftn", music channel TMF, UKTV's UK History and UK Bright Ideas, and shopping channel, QVC


Digital switchover process
When it was decided that the
analogue
television signals would be turned off, the BBC, as it funded by a universal fee decided that it must provide the two multiplexes of services to all homes.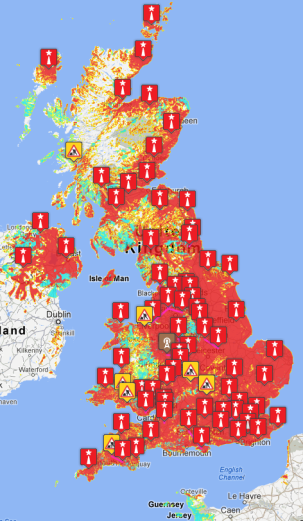 Ofcom
, now the regulator, decreed that the multiplex shared by Channel 3 and Channel 4 (called "Digital 3 and 4 Ltd") must also provide service to all homes that had analogue. This was because Channel 4 already provided this level of coverage, and as the licence holder for Channel 3 has "public service obligations", the broadcasting of multiplex 2 should also extend to all existing TV masts.
However, for the commercial multiplexes, Ofcom simply invited Crown Castle Ltd and S4C Digital Networks (SDN) to apply to extend their networks. Ofcom, having granted the multiplex licences already, felt it had no legal
power
of compulsion to insist more homes were served, and in
December 2006 announced that no application had been received
- at this point Ofcom no longer planned for additional frequencies for the commercial multiplexes.
Both commercial operators decided that the cost of providing the equipment, installation and ongoing operation of services from the 1,000 smaller transmitters would cost more than any additional revenue they could get from the TV
channels
that rent their broadcast capacity, as the work would only expand the actual number of homes broadcast to by 9%.
Since this time, S4C Digital Networks multiplex was bought by ITV plc, and Arqiva acquired the CCI multiplexes. For this reason the commercial multiplexes are known as SDN, ArqA and ArqB.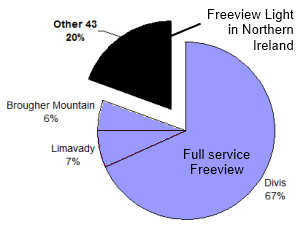 The map shows the locations where Freeview Light service is generally the only Freeview
reception
option.
See also:
Where are the public service (Freeview Light) transmitters?
Comments
Sunday, 12 January 2020

Chris.SE:

You also need to understand that the reception information given on the Freeview website is based only on estimates. Local knowledge is far more useful and accurate than those estimates. I have local knowledge of that area, as I stated but you ignored. So please stop think you know it all when you demonstrate that you don't.



MikeP's 3,056 posts

MikeP;

Quote > "Chris.SE: Gom get a l;ife and accept that many others disagree with you. QED. "
> "You also need to understand that the reception information given on the Freeview website is based only on estimates."

Oh here we go, your condescending know it all attitude again. And I don't see anyone else disagree with what I've posted about Quenington either!
You started by making the assumption that I didn't know the geography of the area - WRONG.
It may be a few years since I frequented the area quite a lot, but I'm well aware of how varied the terrain is.
There's also pockets of reception from Mendip further to the NE, so "too far from Mendip" isn't always the case.

The Freeview Detailed Coverage checker is NOT based ONLY on estimates. It is based on data gathered over many years on UHF reception around the country, as well as a significant number of measurements that were done prior to DSO, but of course there are some estimates and terrain mapping involved in giving the coverage it does.

As neither of us are there on site, and I have no plans to be there in the near future, we can't say what the reception actually is. What I will say categorically is, if Chas Turner lives anywhere near the river there, I'd be surprised if there is a cat in hell's chance of getting reception from Oxford or Mendip. I don't think Hannington is even a starter, but stranger things have happened.
If he lived near the river, my suggestion would be to go for Freesat and if you get any Freeview signal keep it as backup unless you happen to be very lucky and it's a reliable signal.

MikeP, if your initial response had been along the lines of "I doubt he'd get any reception from Mendip, I know the area quite well and it's very hilly" then I wouldn't have even responded. But no, you had to be contradictory and argumentative. This isn't even just a matter of opinion, it's fact.
I think you are the one that needs to "get a life" if you have nothing better to do than come here and contradict rather than try helping someone with some useful information EVEN IF it's a qualified comment about guesswork.

Chris.SE's 3,696 posts
Sunday, 9 February 2020

If they are going to restrict access to the commercial channels for those people whose aerial points to a 'light' transmitter, then the program magazines such as Radio Times should highlight the 'light' accessible channels as distict from the commercial channels.

Steve's 2 posts

Steve: Access is not being restricted to any channels, none of the main commercial multiplexes (COM4/5/6) are being removed or having their power output reduced at any transmitter from which they currently broadcast. Given that digital switchover (DSO) was completed in 2012, most of those viewers who can only receive a lite transmitter should be well aware of the limited number of channels they can receive by now (a number which has increased slightly in recent years, as more efficient encoders have allowed ITV & Channel 4 to add more of their channels to the PSB2 multplex which is broadcast from every transmitter).

StevensOnln1's 3,552 posts

Steve:

This is an independent help site for people with reception problems and has nothing to do with the Broadcasters or Freeview and the Transmitter operators. FYI it's not a case of "restriction", it's simply that the Commercial Operators don't find it cost effective to broadcast from "Light" transmitters because of the relatively small audiences served by them.

I'd suggest you contact Radio Times and other Programme Magazines directly.

Chris.SE's 3,696 posts
Sunday, 5 July 2020

I receive my tv signal from Cop Hill near Huddersfield. Its really annoying thatI dont get all the free channels. why not? I had to buy a new tv when it all went digital. A lot of money I can tell you. Now I cant get all that my family can so we cant have any chats about things they see and I dont. Then i have to pay fir a license and its all repeats.

Jen's 1 post

Jen: Cop Hill is lite transmitter serving only around 4,400 homes and therefore does not cover enough of the population for the commercial broadcasters to be willing to pay the cost of broadcasting from the transmitter. No one forced you to buy an expensive new TV at digital switchover, set top boxes were widely available costing less than 30 which would have allowed you to watch digital channels on your old TV. If you provide a full postcode we can see whether you might be able to receive more channels from another transmitter, or whether you would be better off looking at getting Freesat if you want more channels. The TV licence is not a subscription and does not entitle you to reception of any particular channels, nor does it fund any commercial channels (except for S4C in Wales).

StevensOnln1's 3,552 posts
Friday, 28 May 2021

StevensOnln1: I am a,so receiving from Cop Hill. I cannot get Sky Arts which I would love to get. It was available about 6 weeks ago and then suddenly stopped. I don't think it is right to start the transmission of it and then suddenly stop. Can you explain why

Andrew Marsden's 1 post

Andrew Marsden:

It's quite likely that you were actually getting the ArqA multiplex signal which carries Sky Arts from another transmitter and you are no longer getting it, reasons could be various.
It depends very much on precise location as to what transmitter(s) and multiplexes you might get. We can only advise on that with a full postcode to look at predicted reception.

Chris.SE's 3,696 posts
Monday, 11 October 2021

I stay in Skelmorlie in North Ayrshire which is served by the Rothesay transmitter. We have only a very few Freeview channels. My mother in law who stays in Shawbost in the Outer Hebrides receives double the Freeview channels that we do. Why is this and are there any plans to improve this situation for licence payers in our area?

William Jamieson's 1 post
Select more comments
Your comment please