ASTRA 1N satellite has entered commercial service

Brian Butterworth published on UK Free TV
From SES Astra today:

ASTRA 1N was built by Astrium on the Eurostar E3000 platform and is equipped with 52 transponders in the Ku frequency band. The satellite was successfully launched on board an Ariane 5 rocket from Kourou, French Guiana, on 6 August 2011. It had a launch mass of 5,325 kg and is the fourth Eurostar satellite in the 49 satellite-strong SES fleet.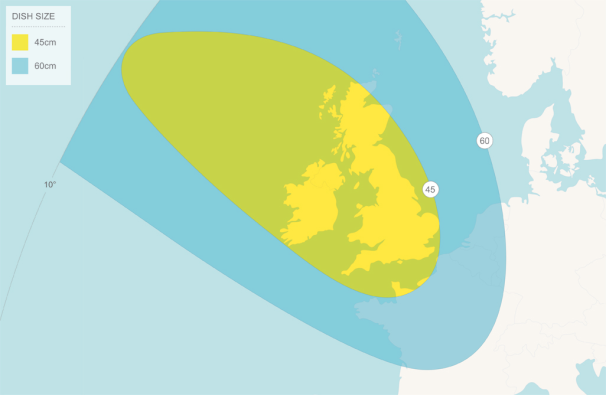 ASTRA 1N greatly enhances the flexibility of the SES satellite fleet at the orbital slot 28.2 degrees East over Europe. ASTRA 1N is notably being used by Channel 4 and ITV. The new satellite will also allow SES to offer its satellite-based broadband service ASTRA2Connect via 28.2 degrees East and thus complement its service offer from the 23.5 degrees East position. ASTRA2Connect is Europe's largest satellite broadband network with more than 80,000 end users.
Comments
Thursday, 8 December 2011

U: Although ITV1 Central East and ITV1 Central South are transmitting free-to-air via Astra 1N, I am still receiving ITV Central West with an East Midland post code. I get BBC 1 East Midlands on Freesat 101 and ITV1 Central West on Freesat 103.

NottsUK's 345 posts

NottsUK,I receive all freesat tv channels on a silvercrest hdmi satellite receiver.Channels can be arranged in any order I want on the EPG.ITV1 Central South used to be called Thames Valley or Meridian North.Try alternative East Midlands post codes,you may get lucky.

U's 98 posts

U: All Freesat channels can be received on any HD satellite receiver as they all come from the same source. As far as I know Silvercrest, made in Germany by Comag and distributed in this country by LIDL, do not make a genuine Freesat receiver, but do make free-to-air receivers. ITV1 Central East can be received on a Freesat receiver on its other channels option, but it is a case of waiting until ITV or Freesat change ITV1 Central West with ITV1 Central East on Freesat 103 for the East Midlands.

NottsUK's 345 posts
Wednesday, 11 January 2012

Briantist: Two new transponders have been switched on, on Astra 1N they are,
11113,H,DVB-S2,QPSK,23000,8/9.
11141,H,DVB-S2,8PSK,23000,2/3.
If these transponders stay switched on it seems that they will be used for HD channels.

NottsUK's 345 posts

Briantist: Each of the above transponders are transmitting a BBC London test card at the moment. One is TEST TXP 1 and the other is TEST TXP2.

NottsUK's 345 posts

NottsUK: Probably for the imminent BBC One HD Scotland, Wales, and Northern Ireland services, then.

Mike Dimmick's 2,486 posts
Saturday, 3 March 2012

We live in SW France 50 kms north of Beziers. We currently have excellent coverage for all UK freesat programmes with Astra 2.

Am I correct in my understanding that when Astra 1 N is fully operational, because it has a narrow beam down to UK and only some coverage over NW corner of France, that in fact we will lose all coverage of UK Freesat TV down here? Please can someone explain in layman's terms exactly what is going to happen with this new satellite?

SAM's 1 post
Sunday, 4 March 2012

ASTRA 1N COVERAGE: The footprint at the top of this page gives some indication of what can be expected. The link below suggests a larger dish may resolve the problem. The figures on the map are dish diameters reported to provide an acceptable signal. So 90-120cm might be indicated in your area. Check with other local viewers and let us know what the common experience turns out to be! Reception Reports - KingOfSat



michael's 869 posts
Wednesday, 13 June 2012

Briantist: Eight SD BBC Sport Olympic Streams have appeared on Astra 1N frequency 10921 H. They are identified by their SID numbers, 7802, 7808, 7814, 7820, 7826, 7832, 7838 and 7844.

NottsUK's 345 posts
Sunday, 1 July 2012

NottsUK: Thanks for the info. I will do a write up on the Sky HD streams that carry the BBC Olympic videostream shortly.

Briantist's 38,908 posts
Select more comments
Your comment please