Freeview "exclusive" Pick TV and Challenge now free-to-air on satellite with +1s

Brian Butterworth published on UK Free TV
Two channels that are broadcast by British Sky Broadcasting, Pick TV and Challenge have, until now, been broadcast free-to-air only on Freeview.

However, the two channels, alongside their +1 counterparts can now be viewed on free-to-air satellite. Here is Pick TV +1: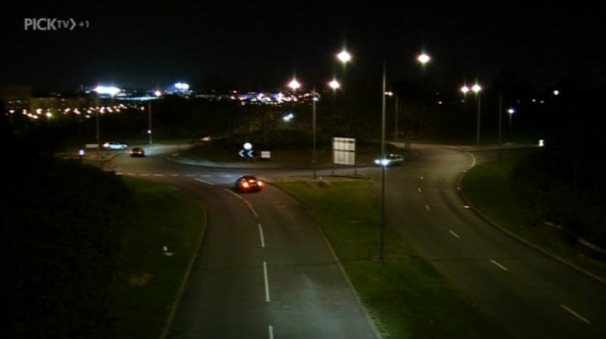 And here is Challenge +1:




You can see a list of the rest of the channels that are only free on Freeview at Compare TV - ukfree.tv.

Here are the parameters to set up the channels. First Pick TV is on channels 152 and 153 for Sky box users - Pick TV and Pick TV +1 were the only remaining broadcasts that required the "Sky free to view viewing card" before - or: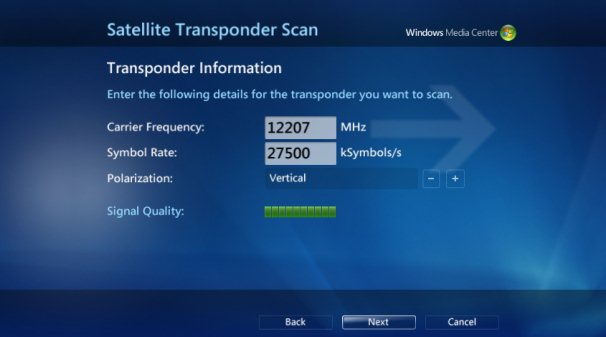 And for Challenge select 125 or 164 if you are using a Sky box, otherwise see:




More soon.
Comments
Monday, 25 June 2012
L
Lionel
8:30 AM
St. Helens

When will the work at Winter Hill be completed. I am told the channels I have lost 12/24 and others are because of this work.Dont advise re tune. I try it every day.

Lionel's 1 post
Lionel's:
map
L's Freeview map
terrain
L's terrain plot
waves
L's frequency data
L's Freeview Detailed Coverage
M
Mark Fletcher
9:22 AM
Lytham St. Annes

Lionel,St Helens.Currently on my holiday in St Annes on Sea and in my present temporary location here all the Winter Hill multiplexes,minus BBCB (HD) on frequency 54 (my set-top box is non-HD) are received perfectly so i am not aware of any ongoing works at Winter Hill.If you're referring to ArqB multiplex on frequency 55 this was increased from 12.5kw to 100kw on Wednesday 21 September 2011 when Sutton Coldfield went all (TV) digital.

Mark Fletcher's 673 posts
Mark's:
map
M's Freeview map
terrain
M's terrain plot
waves
M's frequency data
M's Freeview Detailed Coverage

Lional winter hill is fine you could have a problem with your aerial where in st helens are you i work in st helens some parts arnt great for reception if you need an aerial rigger our phone number is 01695558169 i am in bickerstaffe

Mazbar's 384 posts

I like you background picture of 2 satalite aerials. Clearly one was installed by a cowboy with unsupported and loops of cables.

Trevor Harris's 367 posts
Thursday, 28 June 2012

This news about Challenge and Pick TV going unencrypted is 18 days late.

The stations went clear on Eutelsat 28A and Astra 2A respectively on June 6th, 2012.

Why not some breaking news about the BBC Olympic streams, one of which was carrying a continuous looping promotion for $ky Sports?

Corin's 91 posts

We are in IP6 postcode (sudbury transmitter i believe). Earlier in the week we could get pick tv. I re-tuned as requested on the 27th July and now we have lost lots of chanels including Pick TV. Is there any way to get it back?

Andrew's 1 post
Friday, 29 June 2012
M
Mark Fletcher
12:13 AM
Lytham St. Annes

Andrew,IP6.Try the reset procedure first,then unplug aerial from appliance concerned and perform automatic scan.It will pick up zero channels yet clears your appliance's previous memory.Now after this plug aerial back in and this time perform a manual scan for all of Sudbury multiplexes,it should now work.

Mark Fletcher's 673 posts
Mark's:
map
M's Freeview map
terrain
M's terrain plot
waves
M's frequency data
M's Freeview Detailed Coverage
Friday, 20 July 2012

Over in Eire they get (and have got for years) BBC1/2 and Ulster TV (nearer N.Ireland), however here in UK we are told we can't watch RTE TV and the usual tripe about copyright is rolled out . We can watch TV from the continent via Hotbird which presumably is subject to copyright and presumably some EU rule allows our Irish neighbours to watch BBC - why not us in the UK being allowed to watch RTE via Astra 28E ?

Rog's 38 posts
Friday, 3 August 2012
leslie rainer
8:51 PM
Skegness

is it right that pick tv and challenge are coming to free sat if so when

leslie rainer's 43 posts
leslie's:
map
L's Freeview map
terrain
L's terrain plot
waves
L's frequency data
L's Freeview Detailed Coverage
Sunday, 9 September 2012

Can someone please tell me when challenge tv is coming to freesat. I keep hearing about this but I can't find it

mark metalle's 1 post
Select more comments
Your comment please