Want EVEN better ADVANCED aerial to Freeview transmitter terrain plots?

Brian Butterworth published on UK Free TV
A big thank you to the feedback from Want better aerial to Freeview transmitter terrain plots? Check out UK Free TV! yesterday.

Several people have asked for a more advanced mode of operation, and this is now provided.

Go to My Freeview - ukfree.tv as before and enter a postcode, national grid location or latitude longitude co-ordinates, and then select "Terrain plot".

You will now see, after the last diagram a new feature: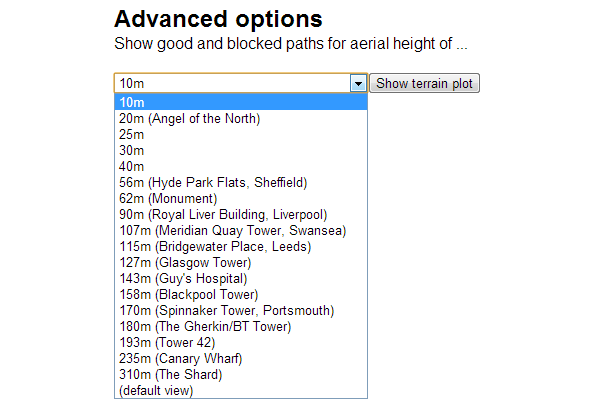 You can now select the aerial height above ground level you want - and press the "show terrain plot" button.

Here is an example: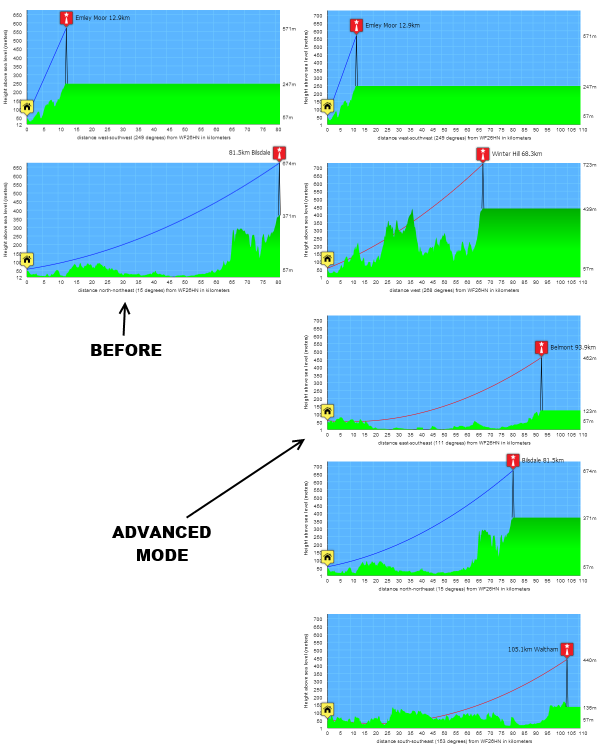 Comments
Friday, 7 June 2013

Sorry, I can't get the advanced terrain view to work for me. I have tried various browsers but always get this error:
Fatal error: Allowed memory size of 67108864 bytes exhausted (tried to allocate 4277 bytes in /home/admintv/public_html/predictBackend/class_getHeightFromImage.php on line 60

Chris's 1 post
Chris's:
map
C's Freeview map
terrain
C's terrain plot
waves
C's frequency data
C's Freeview Detailed Coverage

Chris: Sorry, the hosting company had changed something on the server. It's working again now.

Thanks for pointing that out.

Briantist's 38,899 posts
Select more comments
Your comment please