Freesat to outpace Sky in 21st consecutive quarter of growth

Brian Butterworth published on UK Free TV
Freesat - the subscription free service -jointly owned by BBC and ITV - is now in its sixth year of operation, providing free entertainment to 4 million viewers a week across 1.8 million homes in the UK.

The service is growing at faster than Pay-TV services from Sky and Virgin Media. Freesat has now sold 3.3 million set top boxes and TVs, far exceeding original sales projections, taking gross retail sales value to over £1.2 billion since launch in May 2008.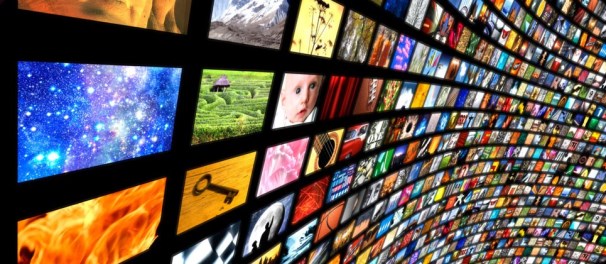 As well as enjoying quality programming for free, people are increasingly using Freesat's products to enhance the TV and radio they love. Last month, a record-breaking number of Freesat viewers tuned in to watch 12 million hours of Glastonbury coverage in HD.

Freesat's Emma Scott: "Our continued strong results show thousands of people making the smart choice of Freesat as the alternative to expensive TV contracts. As take up across the UK has increased, so has our offer. We now provide more than 150 HD and standard definition TV, radio and interactive channels, offering live pause, record, a market leading catch up service through our Backwards TV Guide, plus BBC iPlayer, ITV Player and 4oD.

"We continue to add new channels and on demand services and invest in cutting edge technology. We will soon deliver more features to our next generation free time service, including the addition of Demand 5, a remote app for smart phones, and in the future, additional movie and music channels."
Comments
Tuesday, 30 July 2013

Sorry Briantist,i'm not counting 150 HD channels on freesat.What am i missing here or can you manually tune in this amount?.

Adey Langford's 21 posts

Adey Langford: It says, "more than 150 HD and standard definition TV, radio and interactive channels".

Briantist's 38,899 posts
Wednesday, 31 July 2013

Briantist: Ah,apologies.Isn't it funny how we sometimes see what we want to see.I will take more notice next time.It's just that I get a little excited at HD. I know it may not be everyone's cup of tea but in this modern day of tech , I think this should now be the norm for everybody , but I suppose it's down to greedy TV broadcasters.

Adey Langford's 21 posts

Further to the new BT sports channel,I note
that 2 Freeview channels have appeared under
that name.Presumably they will be scrambled
when they go live,and a viewing card or
attached phone line would then be needed to
enable the display.Or am I missing something?

dennis's 18 posts

dennis: yes... You will need a suitable box such as BT vision and a card.

On youview the channels are in the IPTV range and no card is needed.

Briantist's 38,899 posts
Saturday, 3 August 2013

Try to remember that the advisors who are supporting Bush products are running on very limited information often a handful of manuals and self research. not the fault of the advisor more a case of further along the line.
But your right the advisor was probably using his knowledge of a overly strong signal for freeview and giving you what he thought was correct advice

Unfortunately I'm limited on saying much else

A.Lurker's 1 post

I find bush products are very low quality I rather pay for abit more money for something more decent like Humax,samsung etc...You do find them in argos... but their advice is very limited and they do not know everything with their products.... if you have a richer sounds store go there as they have decent stuff for less than currys and anywhere else

Rob's 171 posts
Rob's:
map
R's Freeview map
terrain
R's terrain plot
waves
R's frequency data
R's Freeview Detailed Coverage

I find with over IPTV service.... lack of subtitles for the deaf... i been deaf since birth..... didnt have 1st teletext tv till 1985 1st time i had 888 for subs... you thought by now technology moved on abit faster to put subtitles on... why we have to wait years for it to happen..........

Rob's 171 posts
Rob's:
map
R's Freeview map
terrain
R's terrain plot
waves
R's frequency data
R's Freeview Detailed Coverage

Rob: there are subtitles on BBC iPlayer and YouTube. Not sure if I have seen them on anything else.

Briantist's 38,899 posts

A Lurker: Bush (or rather the brand name) is an Argos 'own brand', as is Alba. Strangely, its seemingly exactly the same as Goodmans equipment, but another company holds the right to that name! (having said that, the back of a cheap Sagem PVR and a Philips PVR look exactly the same..)

Since I have a cheapish Goodmans digibox, I can confirm that its pretty basic, and although it works, its lack of manual tuning is a pain.

BTW - please say more - sounds interesting!

MikeB's 2,579 posts
Select more comments
Your comment please