Which free digital TV system will give me the most reliable reception?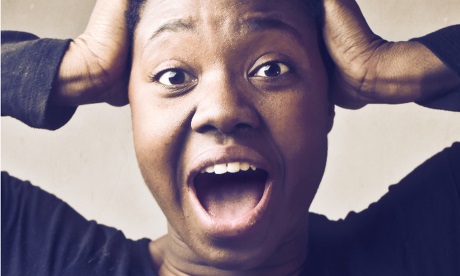 Brian Butterworth
published on
UK Free TV
How time flies! It was 12 years ago this week that Sky closed their analogue TV service, and it was five years ago that "digital switchover" started. It can be quite hard to remember the imperfections of analogue reception, as everyone now has crystal-clear digital TV.

All transmission systems (analogue or digital) have to deal with the real world. This means a range of weather and atmospheric conditions can cause reception problems. What can you do about it?

However, the binary "bits" that are translated into the moving pictures, stereo sound, on-screen TV listings, subtitles and interactive text services have to get themselves from the broadcaster to your TV set, still have to be transferred along the same airwaves as the old analogue services.

On feature of "digital television" is that is digital in both the sense of "being provided by computer technology" and "it works, or it doesn't".

There are four ways you can get digital TV into your home: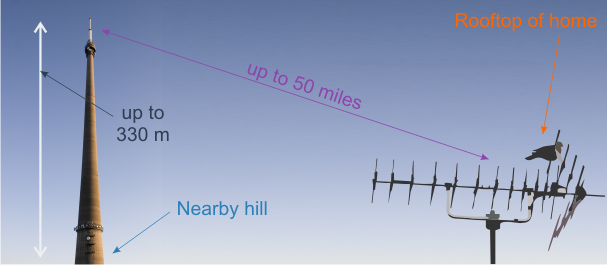 1. Using "Freeview", which is the name for the service that provides channels from tall transmitters based around the country. This system is often called "terrestrial" (relating to the earth) because the TV signals stay close to the ground. Almost every home in the UK has a rooftop aerial which picks up the signals and sends them down to the TV sets around the house.





2. Using satellites, which you will know by the names "Sky" or "Freesat". It is hard to fathom sometimes that the satellites are up in space, 22,236 miles above Africa in the Maiko National Park, Congo (not far from Rwanda). Satellite reception is no harder to set up than using an aerial, all you need is a small compact black disk mounted on a south-facing wall.





3. Cable TV, which is known as "Virgin Media" in the UK, offers an alternative reception system. The cable company provides a wire into your home that provides a range of services. This is connected to a box in the street, which connects onto what is called a "head end" in your town or city: a room full of equipment where the TV channels are provided and encoded.

4. You may know Internet TV as "BT Vision" or "TalkTalk TV", or you might use BBC iPlayer, or Sky Now. To watch TV this way, your equipment connects to the internet using whatever method is to hand: ADSL (sharing a phone line), wireless, mobile or cable-provided.

Part two tomorrow: how they work - most of the time.


Comments
Monday, 7 October 2013

MikeB:

I think the expectation of equipment replacement being that frequent takes little account of the changes in peoples' spending patterns recently. It is quite common for normal viewers to expect a TV to last 12-15 years and a set-top box the same time. So there are still large numbers of CRT televisions in use and many boxes/PVRs without a T2 tuner.

I am very sceptical about Ofcom's ability and have serious concerns about their approach to entertainment broadcasting, telephony services, etc. They appear to be driven by mobile phone operators desires and not properly understand the reluctance of TV viewers to keep retuning their TV equipment, they never did under analogue but have now had to do it several times with digital- so they think digital is no as good as promised. They may be right judging from many of the problems posted here and elsewhere.

I admit that my TV is 13 years old and my Freeview box is getting on for 9. The Sky+ box is about that too! It suits us perfectly as we want to watch and enjoy programme content and not see every 'zit' on a teenager's face. If the picture/sound/reception is good enough to enjoy the content without commenting on technical aspects of the displayed image or sound then that meets the users needs and we should allow them to enjoy their chosen entertainment. Those that want to count facial hairs are welcome to buy what equipment they want as long as they recognise that others may not want to follow them.

MikeP's 3,056 posts

Mike P: 'The BT version being known as Infinity.' - or as someone I know puts it, Infinitely Awful!

MikeB's 2,579 posts

@MikeB

I wondered why you think fibre internet is awfull. I had FTTC installed a few months ago from Sky and I get a very good service. There is a limitaion with FTTC in that the link speed decreases with distance from the Cabinet. The are various new technologies being introduced to lessen the effect of line length. FTTP is already delivering gigabit speeds in some areas.


Trevor Harris's 367 posts
C
Charles Stuart
11:30 PM
Bristol

I have a YouView box from Talktalk. I have Talktalk medium fibre broadband and regularly get speeds of 37.5Mbps on my connection. I have almost no connection failures when I'm using my computer to look at the Internet, stream videos on YouTube and listen to music. However, when I use the catch-up service on YouView, I find that BBC iPlayer constantly buffers and fails. In contrast, 4oD, Demand 5 and ITV Player work fine. The only explanation that makes sense to me is that the BBC has insufficient bandwidth on its servers to meet demand from viewer for iPlayer services. Do others have similar problems with iPlayer and is my guess correct? The only time iPlayer has worked OK for me was when I watched a programme at midnight. Even then there was a little buffering.

Charles Stuart's 159 posts
Charles's:
map
C's Freeview map
terrain
C's terrain plot
waves
C's frequency data
C's Freeview Detailed Coverage

@MikeP

Some time ago the BBC tried to carry out some test to find out how low they could lower the bitrate on HD. For this they used BBC staff. They had to scrap thier first results because a large number of the participents needed to go to specsavers. If you get my drift.

I would hate to go back to a CRT with all its distortions. Although professional CRTs can give very good pictures I don't think many would be willing to pay tens of thousands of pounds for one.

Trevor Harris's 367 posts

Trevor Harris: Actually I dont, in fact thats what I'm using right now! My reference was to a friend of mine who has come to hate BT and their fibre service. On the other hand, my brother (who is a computer professional, and wants the highest possible speed) came to hate my current provider, and switched to BT, where he has been pretty happy.

Fibre should have been rolled out further by now, especially in rural areas (thanks for nothing BT), but certainly its going to allow more use of smart TV's etc for viewing, and the introduction of 4K is going to be interesting to see how people actually use it.

MikeB's 2,579 posts
Tuesday, 8 October 2013

@Charles Stuart

I have had buffering problems with Iplayer but to be honest I dont use it very much on my PC. The internet has a drawback in that there is no guarentee of a quality of service. Most connections share bandwidth with other users which may limit your bandwidth for short periods.

Sky has Iplayer but do it in a slightly different way. They copy the stream to the hard disc but you don't have to wait for the download to complete before viewing. It waits until sufficient data is buffered and the tells you it is available to view.

Sky Go has a system where you can select your picture quality. Some people prefer this to the auto option.

Trevor Harris's 367 posts

can any one tell me when freesat are going lauch any more channels and what will this new transponders mean to us ty

leslie rainer's 43 posts
Wednesday, 9 October 2013

Call me old fashioned... I am one of those people only upgrade tv or box only if i really really have to... if it aint broke leave it till it dies completly... Also I am not a person goes out upgrade everything on a whim. I remember a saled man saying "freeview will not work on VHS video recorders" rubbish the best thing to do is have a digi box soley for video, set timers on both units.. it works well. I do have 2 Anolouge DVD recorders paired up with freeview box... that works well no problem. If i do get a freeview recorder.. i will make sure it has DVB T2 tuner.I do agree this "re tuning " is a pain but why not have all the " retuning" all at once due the switchover... i feel they haven't planned this out very well.. Freesat and Sky boxes no retuning need it automaticly put in new channels. I just wish freeview box do this properly... but saying that freeview boxes do re tune to other transmitters for no good reason. I very often do the Re tuning for the elderly in my village... for free of charge.. just a cuppa or coffee thats all i ask for. :-)

rob's 171 posts

rob: When you buy a new box for DVB-T2, make sure that it includes a scart socket for connecting it to older equipment. Sadly some penny-pinching manufacturers are producing boxes with only HDMI for output.

KMJ,Derby's 1,811 posts
Select more comments
Your comment please